Supporting Independent New Media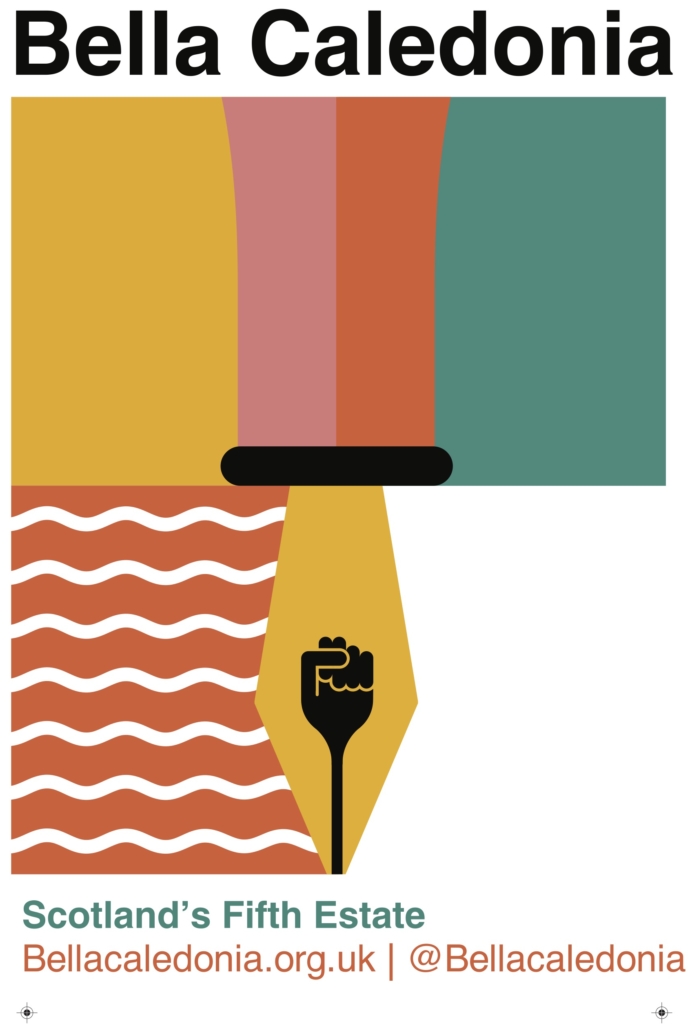 We've been carrying on in the pandemic trying to bring you content to help you through this experience – and trying also to analyse the ongoing catastrophe of British rule and explore ways forward. We're expanding our content over the next six months and we really need your support. If it's at all possible we'd like to ask you to support us by donating to us here.
Bella Caledonia remains free (and ad-free) and takes hundreds of hours a month to research, write, commission and edit. We're bombarded with "offers" to take advertising but we think it would ruin the site. We don't want to create a paywall.
If you value what we do, please consider supporting with a recurring monthly donation of your choosing. GoCardless to set up a small monthly donation to support independent journalism in Scotland.
Thanks! Keep well!
Go here to subscribe for free and get each Bella article sent to your email
Go here to follow us on Twitter @bellacaledonia
Go here to follow us on Instagram
Go here to follow us on Spotify
Go here to follow us on SoundCloud
Go here to follow us on Vimeo.
Go here to our Facebook page
Go here to write for us