Beyond the Crossroads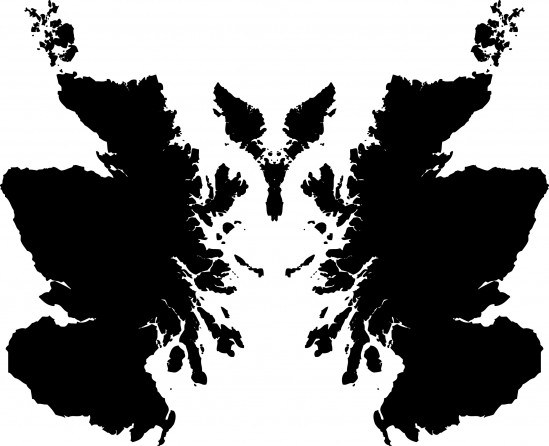 Last week Conter published a piece by my colleague comrade and columnist George Kerevan SNP At the Crossroads which was met with much praise. Whilst some of it presented a critique of the SNP's political limitations that are self-evident and true, other aspects of the argument seemed deeply problematic and confused.
Kerevan's argument laid out important questions about strategies for the left in Scotland and beyond in times of a resurgent populist right and in the context of the oncoming economic crisis created by the cornona virus. These are predicaments faced by progressive and radical forces way beyond these shores. As Michael Hardt and Antonio Negri write in Assembly:
"Today we are living in a phase of transition, which requires questioning some of our basic political assumptions. Rather than asking only how to take power we must also ask what kind of power we want and, perhaps more important, who we want to become."
First it's worth acknowledging that there is much to agree with in Kerevan's analysis. That there "is clear evidence of a split between a conservative party hierarchy and the mass movement" can't be denied. That the SNP government is enthrall to big business interests in oil, agribusiness, property, and banking is demonstrably, and tragically true. That the political leadership of the SNP being run by a married couple is deeply unhealthy is self-evident. That the SNP has grown a party bureaucracy over the years that often looks like a Mandelsonian New Labour party with its ruthless efficiency discipline and slick messaging is also true.
But things become a little bit hazy when describing the SNP's lurch to the right. Kerevan both describes Salmond's roots in the banking sector and his own reassurance to The Times in 2007, on the eve of the RBS collapse: "We are pledging a light-touch regulation suitable to a Scottish financial sector with its outstanding reputation for probity" and mythologises the SNP under Salmond.
He describes Salmond's promise of a low-tax Scotland and courting major business donors like Tom Farmer and Brian Souter (though he ignores Salmond's earlier courting of Donald Trump). So the misty-eyed nostalgia for earlier radical SNP seem peculiar in this context.
As a Marxist in the SNP, much of Kerevan's analysis seems like someone who has gone to the Zoo and is complaining it's not a Circus. It does say "Zoo" on the gate.
The recent round of frustration about the lack of progress towards independence, the lack of a focused campaign, and the doldrums the SNP seems to be in are all valid and real, but they have led to some truly bizarre imaginary scenarios. Most of these centre around Salmond's semi-mythical status as the new King Across the Water come to vanquish the Pretender and lead us to the Promised Land. Much of this is the harmless obsession of people living out fantasies in their social media bubble and in their sealed sub-culture. Emboldened by Kerevan's writing Jason McCann writes "Our best option for gaining both independence and class justice is in the formation of a 'list party,' a party that will bolster support for independence in Holyrood and represent the working-class movement." Echoing Kerevan, McCann writes: "The movement for independence of 2014, as it remains still, was predominantly a left-leaning movement led from below by individuals and local groups which were socialist almost by default."
Of course they were no such thing. This sort of vivid re-writing of history is absurd but it feeds the exceptionalism that can be found in some elements of the movement.
Kerevan himself writes: "It seems unlikely that Salmond plans a return to the leadership role, though some see him as the ideal figure to lead a new, non-party umbrella body to lead the independence campaign."
We're not told who exactly thinks he would be "ideal" or how exactly this would work in practice.
This is quite difficult to process but it does raise significant questions for socialists and left strategists that they should advocate the return to leadership of a man very recently on trial for serious sexual assault. There are three aspects to this. The first is that it's important to accept and recognise that Salmond was found Not Guilty of twelve charges of attempted rape, sexual assault and indecent assault and Not Proven on one charge of sexual assault with intent to rape. The second is that it seems incredible that there is no mention of Salmond's conduct in office in this assessment at all. It is completely glossed over as if none of it happened. As socialists surely the members of Conter have to also show some solidarity with women in this whole scenario? None is evident here. Thirdly there seems to be no recognition about how Salmond's conduct and the revelations that spilled out into the public glare plays with the wider voting public. Instead: "some see him as the ideal figure to lead a new, non-party umbrella body to lead the independence campaign." Salmond was found Not Guilty but this doesn't mean that his conduct wasn't abhorrent, and the idea that he can be presented as a leader in some progressive force lacks credibility or decency.
Jacobin Tendency
There is a sort of binary simplism that runs through much of this – and other analysis of the movement's conflicts. Sturgeon is denounced for not attending the All Under One Banner rallies which are deemed radical because they are "working class". Yet no analysis is done of what those rallies and matches amount to. These events were almost all characterised by their complete absence of any politics at all. For years they would host the same handful of speakers. In fact – while important symbolically to have a presence on the streets and to bind the movement internally – they were characterised by their almost total absence of politics and could have been, and could be so much more. What the purpose of these marches was, or why they were considered so important is not considered.
Kerevan is at his most nostalgic looking back to the 'Jacobin Tendency' of the 1970s. He writes "the SNP began as a movement rather than a party, and for decades focused on mass campaigning" and remembers the illegal, pirate radio station (Radio Free Scotland) which ran from 1956 through to the early 1970s. Kerevan recalls: "In 1981, the party conference voted by a large majority to launch a campaign of "political strikes and civil disobedience on a mass scale" against the Thatcher government. The campaign (dubbed "the Scottish Resistance") was led by Jim Sillars, the SNP's then Vice-Chair for Policy. On 16 October 1981, Sillars led a group of SNP activists breaking into the former Royal High School in Edinburgh, which had been converted to be home for the aborted Scottish Assembly. They intended to read out a declaration on what the Scottish Assembly would have done to counter Thatcherite policies. But Sillars was arrested and later fined."
He asks: "Clearly something has altered to eliminate this 'Jacobin' tendency". Yes, it's called massive unprecedented historic electoral success.
Kerevan's fondness for the rebellious days of the 1950, 60s and 70s is understandable. But absent from these memories is the fact that the SNP was a tiny marginal political force for much of this period, and if you read the political content of the SNP over this period it is hardly characterised by its radical socialism. In fact for large parts of this period Scottish nationalism was characterised by its conservatism, being wedded to the kirk and to the monarchy and to having very little political clout or clarity beyond a demand for 'sovereignty'.
At the heart of these contradictions is the problem that some on the nationalist left are attached to a 19th C theory of change whilst also being part of a political party that seeks to hold office.
Kerevan is quite right to argue that the British state is not going to cede power without pressure exerted from all sides and that the need for bold innovation radical leadership and action is essential.
There is no doubt that there is little sign of such action from the current SNP leadership and yet they remain, stubbornly resurgent in all polling for Holyrood and Westminster and are also leading voting intention for Yes into prolonged and uncharted highs. It seems highly likely that coming out of the coronavirus crisis (assuming that we do), that campaigning for independence will re-start with a new intensity. Those within the SNP who require and demand leadership can begin to exert real pressure in the run up to the Holyrood elections and those outwith the SNP in the wider Yes movement can also begin to mobilise again. But the latter must have the intention of engaging with a wider public not navel-gazing and mythologising their own sub culture.
This the real division in the movement, between those who have long-ago given up on the task of persuading others and engaging a general public, and those who remain committed to that task. The often repeated mantra that a Section 30 Order will never be given is a convenient story told by those who have no credible alternative but allows them to indulge in a series of fantasies.
As Gerry Hassan has recently written: "We must not imagine that there are easy escape routes – such as gaming the Scottish Parliament electoral system, UDI or an unofficial referendum. Instead we need to think about the Scotland not yet convinced of the merits of independence and understand and respect it, while trying to win people over. This point in our collective history requires leadership from all of us. Not just from Nicola Sturgeon or in having unconditional faith and loyalty in Sturgeon's leadership. Rather it is about recognising the big picture and the stakes we are playing for."
There are four elements which come together to sow confusion in Kerevan's analysis; the uncritical fetishization of the "working class"; the romanticisation of acts of "rebellion" even when it has no impact; and the hangover from old socialist thinking of putting too much emphasis on The Leader, rather than build leadership from below. Finally the tendency to look forward to a single moment in the future at which point All Will Change rather than to create the conditions and shift the ground now is characteristic.
There are different tendencies and energies within the Yes movement from radical and progressive and even visionary through to liberal and even reactionary. To ignore this simple reality seems odd.
This is not to say that the creation of a self-determining Scotland will not be a huge rupture. It will lead to the disintegration of the British state and the battle to make that a radical and progressive process will continue before during and after that moment. There will have to be extra-parliamentary action, NVDA and protest to exert the pressure required to force change, but always looking up to a political party for leadership is a mistaken tactic and outlook.  Pressure from within the party can have some impact – and the repetition that this is somehow impossible is disingenuous. Equally a more critical reflection on the basis of the movement – with energy put into protest and innovating around forms of action and radicalising the politics of the movement – would be much more beneficial than wondering why social democratic tendencies weren't acting out revolutionary strategies. Rather than seeing the crossroads as a choice between established paths it might be time to go off-road altogether and creating new pathways forward to independence.
That might mean shedding some baggage of ideology and being open to radical new circumstances, possibilities and realities. In fact there can (and undoubtedly should be) a return to "political strikes and civil disobedience on a mass scale" that Kerevan eulogises. But to achieve that would require a critical not an unquestioning reflection on the movement and the building of bridges across social movements, showing solidarity with black lives matter and the anti-racist struggles, with the peace movement, with radical housing activists and trade unionists and feminists. Radicalising and deepening the movement may be a point of unity going forward to achieve independence and self-determination.