Magical Thinking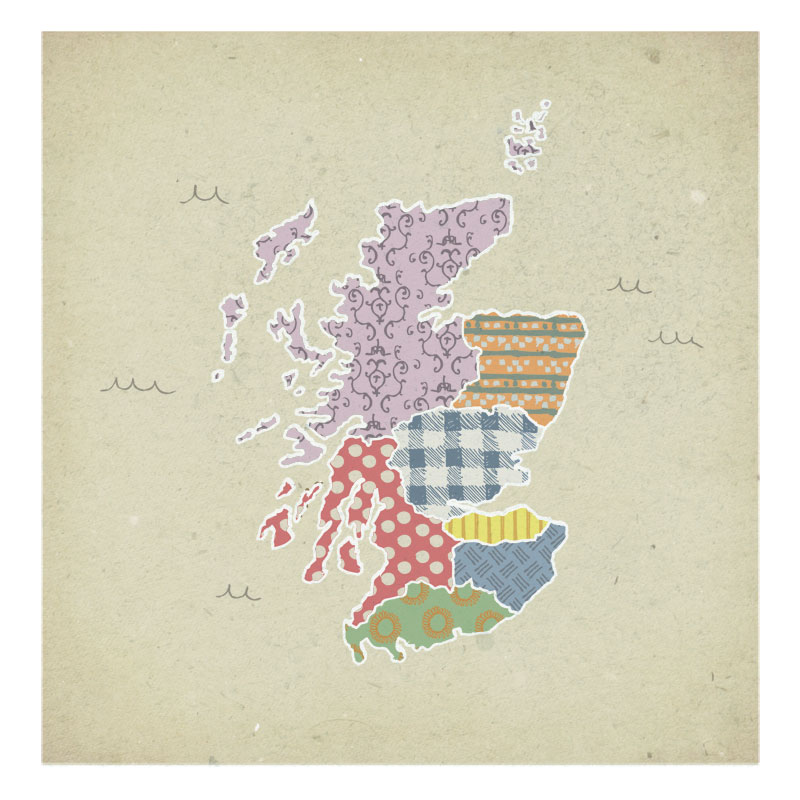 As part of a new series 'Routes to independence' #RouteMap we explore the competing ideas and options for gaining self-determination, looking at parliamentary, extra-parliamentary, conventional and unconventional ways forward. Rory Scothorne explores problems with the idea of 'Maxing the Yes'.

Slavoj Žižek once observed that "on today's market, we find a whole series of products deprived of their malignant property: coffee without caffeine, cream without fat, beer without alcohol," and so on. In Scotland we might add: hegemony without power. How else to describe Scotland's nationalist movement, which seems to expand its dominance of the political scene on a daily basis, yet cannot secure a legitimate vote on its most fundamental goal?
Žižek argues that this pervasive "virtual reality" reflects a new, self-limiting hedonism where "everything is permitted, you can enjoy everything, but deprived of its substance which makes it dangerous." This was always the neoliberal genius of devolution: a means for Scots to express – and even enjoy – their own distinctive political identity, which simultaneously withheld from nationalism the thing that makes it dangerous – state-making power.
Some nationalists don't even notice the difference. Everyone has stories of school friends offered a "joint" stuffed with shreds of innocent greenery who would hazily proclaim its effects, sometimes even after the big reveal. Scottish nationalists are still puffing away on a damp, tasteless wad called the "sovereignty of the Scottish people" several months after Boris Johnson waved away Nicola Sturgeon's request for a "Section 30" order like a passing cloud of smoke.
Another request for a limited expansion of Holyrood's borrowing powers from Scottish Finance Secretary Kate Forbes – more modest than even Scottish Labour's 2019 manifesto proposals – has been similarly rebuffed by Rishi Sunak. As polls for independence now suggest, these denials offer a sort of perverse placebic thrill in themselves, in a wider culture where disempowerment and exclusion are virtues. But those polls are still an effect of powerlessness, not a solution to it.
Post-democracy
The phenomenon of politics as virtual reality isn't uniquely Scottish. It is a feature of "post-democratic" politics worldwide, as the global loosening of regulations on capital has produced a drastic shrinkage in what even the most powerful states can and can't do with their last dregs of sovereignty. But "post-democratic" implies that there was at some previous point a "democratic" politics in Scotland. In fact, the two arrived at the same time. When democracy shuffled into Scottish public life in 1999, it did so with a manacled jangle, prevented from running away with itself by the iron link of globalisation and Westminster supremacy.
The result has been a politics increasingly defined – to a globally unmatched extent – by mere representation. It doesn't matter that Scotland cannot stretch its constitutional legs without permission, nor that almost all the key economic powers with which we might gather some momentum towards real self-determination have been held at British or European levels. So long as the Scottish Government can ensure that our political desires are represented and spoken for, it doesn't matter if they are never met.
But what desires are being represented? Certainly not "popular sovereignty" in any meaningful sense. Most people gave up on collective power long ago, for understandable reasons. Reclaiming even a fragment of mass agency, after decades of right-wing revolution, endangers those very spaces 'beyond' politics – friendships, families, work, culture, identity – into which humanity has retreated from neoliberalism's onslaught.
The common unionist refrain that the last independence referendum "divided families and friends" is part of the right's effort to exploit this retreat: how dare the nationalists politicise people's refuge from the daily disempowerment of post-democratic politics? Right-wing culture war turns these last, desperate barricades of collective life into further ammunition to be used against those trying to defend it, and blames its defenders for the bombardment.
Manufacturing cConsent
Scottish nationalism's continued advance in spite of these tactics reflects the particular power of nationhood to link these private reservoirs of meaning to their public defence: observe Sturgeon's repeated discussion in recent interviews of the immense burden of her political responsibility. Much of that burden is genuine, especially when it comes to running those administrative elements of the government that keep things like healthcare and education running; but that's not why she talks about it so much.
What Sturgeon offers to the Scottish people is a means of transferring, to someone more qualified and convincing than themselves, the grim, alienating work of publicly insisting on basic human decency in the face of its growing impossibility. As her Government's prioritisation of house-buyers over renters suggests, that doesn't mean she ever has to live up to her rhetoric. Again, Sturgeon's soaring approval ratings are a register of disempowerment, not a way out of it. The impossibility is factored in.
The excitement around recent independence polling has very little to do with the prospects for its political realisation, insofar as 'realisation' means the achievement of independence. The polling, to an astonishing extent, is the political realisation; for a sizeable contingent of the nationalist movement the mere demonstration of support is the goal. This is why polling figures are reported so enthusiastically on the front cover of The National, in full-page primary colours that transfigure data into spectacle. Spectacle, Guy Debord wrote, is "the sun which never sets over the empire of modern passivity." Its "means are simultaneously its ends." It "aims at nothing other than itself." The gigantic text-image of "YES MAJORITY: 52%" that dominates the newsstand is both the promise of self-determination and the full extent of it, in a post-democratic world where we have nothing to hope for but hope itself.
For decades, more fundamentalist nationalists have been enraged that the nation they believed in did not believe in itself, and insisted that there must be some conspiracy to divert Scotland from its natural, sovereign course. For many of these people, the new polling majorities for independence represent not years of careful persuasion and compromise – politics, in other words – but a divine revelation of the timeless national spirit. The National's readers derive far more meaning from the quantification of their cause in polling numbers and election results than they do from the messy, compromised politics hidden in the data. This 'grassroots' nationalism is characterised by a kind of passive idealism, measuring its success in terms of self-confident opinion, not power. Each further denial of power by Westminster only heightens the thrill of martyrdom, which then seeks anxiously to validate itself at the only possible terminus of national opinion: the ballot box. In devolution's sophisticated system of manufacturing consent, powerlessness breeds its own legitimation.
Political alchemy
This is perhaps the most generous way of understanding the new ruse to "game" Scotland's electoral system to secure a pro-independence supermajority in 2021. The proposal is that independence supporters split their constituency and list votes between the SNP and a largely identikit "independence party" to "Max The Yes". "Maxing" the Yes in this case means achieving a level of parliamentary representation for independence that substantially outstrips its actual popular support (something that has already been the case for years). What is baffling about this scheme is its overlap with a "Plan B" approach to independence strategy: the latter, which proposes extra-constitutional means of pressuring the UK Government, is rightly founded on the assumption that there is no level of Holyrood mandate for independence that Westminster has to obey. The relationship between "Max The Yes" and "Plan B" might be understood as an attempt to convert the artificial spectacle of an overwhelming electoral "mandate" into overwhelming extra-parliamentary force. If Holyrood defines the nation, and Holyrood has an overwhelming independence majority, then maybe through the alchemy of electoral faith the nation will stir itself into existence and take to the streets.
This is not serious political strategy but magical thinking, a collective derangement of the terminally online that has been whispered into reality by a handful of politicians, commentators and activists pursuing their own agendas, from anti-trans factionalism to Salmondista pot-stirring. As far as achieving independence is concerned, the problem with "Plan B" is that Scotland's cautiously parliamentary brand of nationalism does not translate naturally into militancy. In fact, by threatening to re-politicise the world 'outside' representation, it directly undermines the SNP's successful promise to speak on Scotland's behalf. "Max the Yes", meanwhile, is even more self-destructive. By calling the representative legitimacy of Holyrood into question, it undermines the whole edifice on which nationalism bases its popular appeal. The UK Government and unionist parties will broadcast Holyrood's faltering legitimacy to the world, and blame the nats for wrecking devolution.
Whether that is how Scottish voters will see it doesn't matter; the people who matter are the English voters who, until recently, had become increasingly comfortable with the idea that the Scottish people were genuinely moving towards independence through the legitimate, British institutions of devolution. With those institutions delegitimised as a nationalist stitch-up, it will be even easier for UK Governments to justify ignoring – and perhaps even repressing – Scottish demands in the eyes of English voters.
Decaf nation
Since the 1970s, the Scottish nationalist movement has gradually moved towards the realisation that Scotland's cultural identity is insufficient to mobilise people behind a break from Britain. Instead, independence must be a means to an end. Nicola Sturgeon has talked of two sides to her nationalism – "existential" and "instrumental". The SNP have adopted a "social democratic" identity. The "Yes" campaign gave room to the Scottish Greens, the SSP and non-party groups who made explicitly political arguments for independence, expanding the issue beyond its identitarian base.
The trajectory of the Yes movement since 2014 has abandoned most of this progress and returned nationalist ideology to the world of existential self-affirmation, its demonstrations decorated with only the most vacuous national iconography: saltires, lions rampant and unicorns. Some in that movement are now trying to replace the firmly pro-independence Scottish Greens – who want to actually do something with independence – with a fundamentalist party that boasts all the ideological nuance of an accounting scam. Nationalism's ongoing electoral success is – and will be – in spite of these people; its triumphs are powered by the stupidity, cynicism and nihilism of English politics, and the relative intelligence, principle and commitment of its existing representatives in the SNP and the Scottish Greens. The SNP's only major strategic failure has been not politically educating the mass movement they stirred into life just under a decade ago.
The reason independence still feels so far away to so many is not because the SNP are not being bold enough, but because the Scottish people have thus far demonstrated neither the means nor the will to overpower the British state for the sake of independence – or anything else. Indeed, beyond their electoral representation and the occasional public spectacle, it is hard to find evidence that the "Scottish people" even exist as a meaningful political force.
Scotland, in that sense, is just another facet of our virtual reality: coffee without caffeine, cream without fat, beer without alcohol, a nation without a people. It should come as no surprise that its nationalism has now produced a politics without a strategy.