To be truly progressive, Scotland needs to face up to its role in Empire and industries that caused the climate chaos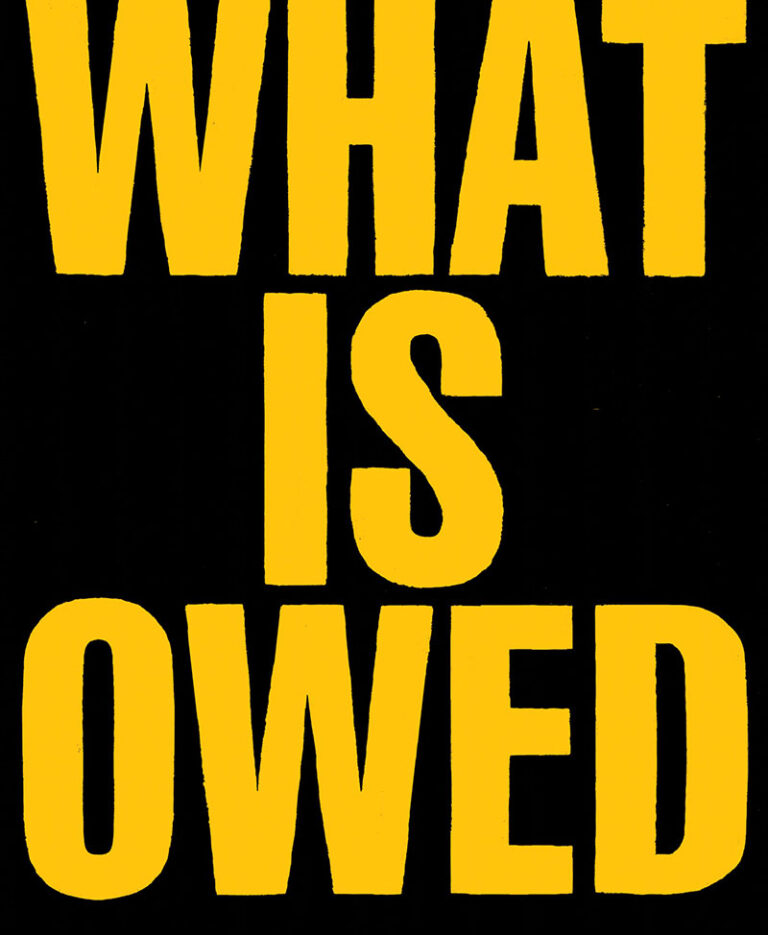 Watching from England with family in both countries, Scottish independence seems a progressive horizon. Scotland and Scots were subjugated by England – including my ancestors by the nation of my other ancestors – and UK Plc continues to profiteer from war, destruction and carbon-intense industries. But the Scottish establishment also profited immensely from the Empire and from the industrialisation that has destroyed our climate. To form its foundations as a progressive nation and find peace with its future, Scotland must make justice with its past.
The climate crisis is devastating the planet. In the Global North it is often referred to as a future threat, but for millions of people in the Global South who are facing droughts, crop failures, heatwaves and ever-intensifying storms, the devastation is happening now. There is no time – or money – to prepare and adapt. This is why climate change is an issue of social justice and racial equality. The nations that industrialised early have historically emitted a lion's share of greenhouse gases into the atmosphere and should compensate for it.
Britain had a crucial role in the transatlantic slave trade. Although slavery was officially abolished in the mid-19th Century, the idea of white supremacy still underpins our societies. George Floyd is another name in a long list of the victims of racism, structural and everyday.
By exploring links between slavery and climate change in the story of Empire; by mapping and comparing the ongoing work for slavery reparations and climate justice it is possible to start to tackle an even bigger question. What does Britain as a whole, in particular the establishments, owe the rest of the world for their role in this history? The answer to that question will inform how the different parts of Britain must divide the blame.
The sun never set on British crimes
Britain must stop slave trade denial. Words fail the barbarity of torturing and terrorising people from west Africa, killing many in the Middle Passage, then working to death those who survived the journey. An estimated 15 million people died in four centuries of transatlantic slavery, in which Britain overtook Portugal as key perpetrators. Britain trafficked across the Atlantic an estimated 3.1 million people from 1640-1807, when the trade but not slavery ended.
The Scottish establishment also profited immensely. Off the Sierra Leone coast, for instance, the Scottish Grants family oversaw Bunce Island for most of the 18th Century, a concentration camp for enslaved peoples before trafficking. Another example is Jamaica: by the early 1800s Scottish owned plantations held roughly a third of Jamaica's enslaved population. Merchants and investors in Glasgow and Edinburgh became enriched as did those in London, Liverpool and Bristol.
Britain's transatlantic slave trade ended in 1807, but slavery continued in the Empire even after abolition in 1834. Apologists for enslavers, including many British historians, suggest the 16th to the 19th centuries had different moral codes. This is true. Enslavers constructed this code: white supremacy.
Instead of acknowledging this, British history focuses on abolition. Historian and Prime Minister of Trinidad and Tobago, Eric William, has said it well: British history implies Britain only engaged in slavery to abolish it. Scottish history often replicates this narrative, embellishing abolitionists whilst underplaying complicity. In reality, enslaved people caused the end of slavery, through rebellions, running away, tool-breaking and striking.
Britain has been central in creating many carbon-intense industries, and the history of climate change is still being written. Peer-reviewed science calculates 90 global corporations are responsible and profited from 63% of man-made climate emissions between 1854-2010. Big oil and allied interests have, with parallels to what happened after slavery, tried to excuse and downplay their responsibility. They have denied climate change and done everything to prevent alternatives.
From the 1950s onwards big oil companies knew about the impending climate crisis but upheld silence. By 1988 the science got out. From then onwards, big oil and related industries countered the facts with climate denial and lobbying against alternatives. Despite knowing the threat, between 1988 to 2017, the fossil fuel industry produced as much carbon emissions as between 1750-1988. Despite the 2015 Paris Agreement clearly stating known reserves of fossil fuels must stay in the ground, big banks funnelled $2.7 trillion to big oil to discover more even dirtier fossil fuels since then.
The City of London is central to financing big oil and other extractive industries. Slavery played an insidious role making the financial sector that now forms an important part of the UK economy.
Slavery Capital
Royal Bank of Scotland is one of the big banks financing climate crisis and the bank – now a.k.a Natwest – ties back to slavery. Created in the early 18th Century, RBS was backed by Scottish investors who lost money in Scotland's failed Darien Scheme to colonise what is now Panama. The financial hit of this failed plan is cited as a key motivation for the act of British Union. Transatlantic slavery created astronomical profits for enslavers. Managing this wealth and offering financing led to the expansion of financial institutions in London, Edinburgh and beyond.
Banks went from gold houses towards today's financial industry largely due to slavery. Alongside RBS, other enslaver complicit banks include Barclays, HSBC, Lloyds Bank and Arbuthnot Latham. Slavery also encouraged the creation of London's financial institutions like the Bank of England and the Royal Exchange. Opened by Queen Elizabeth I in 1571, was a place where goods were turned into commodities setting in motion what became the London Stock Exchange. Slavery produced many of the goods, and a key early enslaver Sir William Garrard financed the Exchange. Lloyds of London was just a coffee shop before it became a broker for the insurance market, which grew largely insuring enslaved people and goods crossing the Atlantic.
Slavery also heralded complex financial instruments – e.g. mortgage-backed securities and collateralised debt obligations – in which enslaved peoples were bundled as assets or debts. Financialisation allowed investors to discreetly profit on secondary markets. It meant that even after abolition in 1834, UK financial institutions could covertly profit in the US and Brazil were slavery continued until 1865 and 1888. The investors in slavery profited after abolition another way: through a compensation scheme. The UK bailed out enslavers with 40% of government expenditure in 1834. Taxpayers finalised payments for this in 2015.
The opaque nature of today's financial infrastructure means we cannot account for every penny created from slavery. But we do know the main enslavers, particularly as the compensation scheme required them to register full inventories of enslaved people in 1834. University College of London has made this information available, and it shows who profited from slavery.
Profits from the products of slavery, such as from cotton and sugar and also from related industries, were vast. They found many new ventures after abolition in the mid-19th Century. Vast investments went into the industrial revolution, including building railways and funding the next rounds of imperialism. These included further colonisation on both the African continent and in Asia by the British East India. It seems fair to speculate this wealth funded the burgeoning oil industry 50 years later. Perhaps the question about this period should be flipped. How many excessively wealthy individuals and corporations at the beginning of the 20th Century did not make their wealth in slavery or other imperialist schemes? I am not arguing there were none, but that they were the exception.
Past, present and future justice
The movements for climate justice and for historical justice for the crimes of slavery have different starting points, but also can be interlinked and solved in unison. Enslaved people, their descendants and white allies have called for reparations since slavery started. On the other hand climate debt was conceptualised and introduced to the world by Chile's Instituto de Ecología Política before the 1992 Earth Summit in Rio de Janeiro. Climate debt is what is owed by those who have polluted the skies immensely to those who have done little or nothing, but suffer the impacts.
Answering three key questions gets to the crux of each movement, and their interconnections.
Who are the victims?
Who are the perpetrators?
How could justice be served?
Broadly, the answers to 1 and 2 are discussed above. People in the Global South are victims of the climate crimes committed by those in the Global North, especially the establishment and corporations who have extended fossil fuels' central role in the world economy. The victims of slavery are those who suffer the structural racism created to originally justify this crime against humanity, particularly the descendants of slavery. The countries of the Global North perpetrated and gained from slavery, particularly the establishment and corporations.
More complex is how we differentiate Britain's – and by extension Scotland's – role in each of these debts of injustice. There are potential avenues for historical justice that have been mapped out.
One of many plans to resolve the legacy of the injustices of slavery was created by the Caribbean Community of 15 nations. They have called on European nations for reparations for genocide, slavery, slave trading and racial apartheid, for the former colonies and descendants of slavery. Their 10-point plan divides into three themes. Slavery reparations need to be based on a apology (point 1) that starts a a healing process seeking psychological rehabilitation (8). Racist power structures need to be dismantled with the Global North repaying through supporting cultural institutions (4), such as university programs, and elevating African knowledge (7). A third pillar seeks to dismantle white privilege by sharing privileges universally. This includes reparations (2), including allowing people rights to return and remain across the former empire, also financial reparations for indigenous peoples (3), to build public health (5), education (6), transfer technology (9) and cancel sovereign debts former enslaved colonies supposedly owe international finance (10).
Repaying climate debts on the other hand requires abolishing high carbon industries and moving beyond fossil fuels. It also requires healing and financial compensation, so people of the Global South can adapt to climate change and build renewables-based economies. One direct crossover between Caricom's plan and climate debt is transfer of renewable technology and facilitating other ecologically sound forms of development. Climate justice also calls for cancelling Global South debts owed to international financial institutions, not least as the north has violently taken so much from the south.
The principles of climate justice are integrated into international climate agreements. But these meetings are little more than talking shops as they are controlled by nations of the Global North in cahoots with multinational companies. Also, to date the EU has refused to meet with Caricom about slavery reparations.
But momentum is building for historic justice on both fronts. Since the murder of George Floyd not only are enslavers' statues toppling, the UN High Commissioner for Human Rights Michelle Bachelet has called on countries to confront slavery and colonialism with reparations. Increasingly, legal efforts are coming forward to sue slavery's benefactors. This has strong parallels to climate litigation, a strong and growing movement to use legal avenues to hold big polluters to account.
Legal cases against those who have profited from slavery and causing climate disaster seem ever more likely to succeed for related reasons. We can pinpoint accurately who are the perpetrators. With slavery this is due to research such as UCL database that shows an inventory of British enslavers in 1834 and Nikole Hannah-Jones's in-depth 1619 Project for the New York Times into the impact of US enslavement.
From the Magazine: 'It Is Time for Reparations'
With climate, advances in science mean that legal thresholds can be overcome to show how massive polluters are causing ongoing climate disasters. Also, the public mood has shifted were climate denial and slavery denial are less viable; first one due to the obvious crises all around us, the second due to the Black Lives Movement showing the pandemic of racism never went away.
Another way to show the momentum of each movement is that corporations are offering settlements to nip the anger in the bud. This explains why big oil is now campaigning for a meek carbon tax, with the stipulation that all climate debts are absolved. Likewise, big corporations are now offering charity donations to absolve their consciousness of historic crimes of slavery. This is damage limitation to try to head off litigation. But reparations is not about charity, which only reinforces the power dynamics and paternalism of white supremacy. Corporate criminals cannot be relied to decide their own punishments, but that they are trying shows they are clearly rattled.
But what about the role of Britain? It seems almost impossible to imagine Westminster's government – particularly the current one – engaging in processes of reparations about climate, slavery or other crimes of Empire. The buck stops with the corporations and financial institutions. The House of Lords is still loaded with barons made rich or aristocrats by slavery and later the fossil fuel business. Many of the elites own their mansions, stately homes and palaces due to slavery. Carbon intense businesses turned millionaires into billionaires. And finally – the Royal family did more than any family to make wealth from slavery, whether this was Queen Elizabeth I sponsoring early voyages or the deep involvement of monarchs from Charles II to the Georges.
Scottish independence would – or will – break the status quo. It will start a conversation on dividing debts and assets. The legacies of slavery and climate crimes must be part of this conversation. It has already started for some institutions, with the University of Glasgow auditing their involvement in slavery, but can go further. There are questions on what personal and institutional wealth should be returned, what castles and stately homes compensated for. By working together with movements demanding climate reparations or the Caribbean Commission on justice for the crimes of slavery, Scotland would set an international standard for a progressive nation of the 21st Century. Without the weight of the past in the British empire, future would be Scotland's.