A New Legal Strategy To Win Independence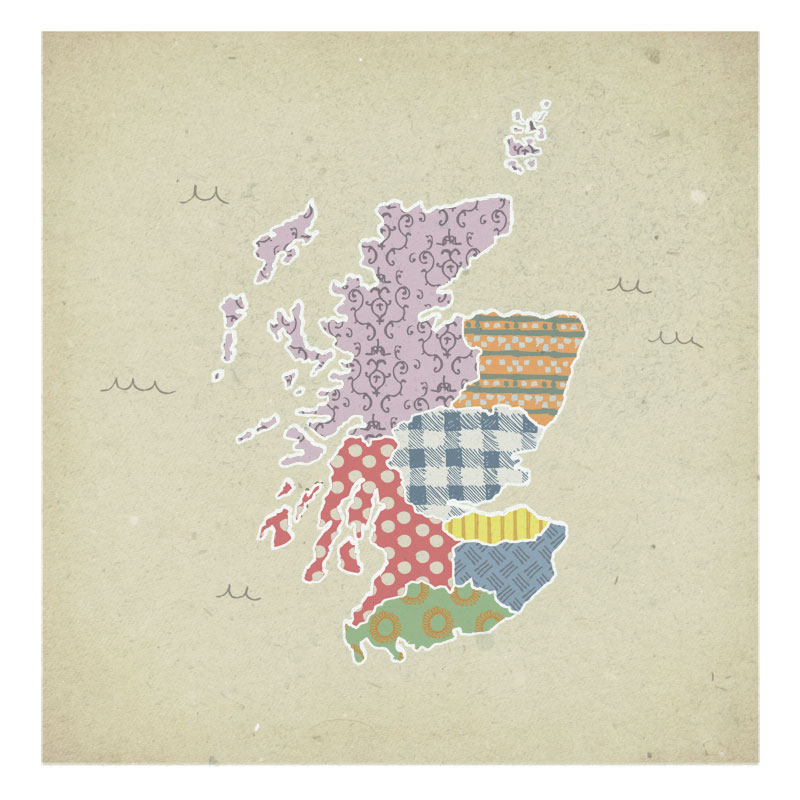 We can't be reckless and we can't wait forever. Those who call for patience and those who call for urgent action on independence both have good points. For now, due to COVID, a referendum isn't happening. But this debate will reignite before next year's Holyrood election.
I've made a case for gradualism. But gradualism's greatest weakness is that 'waiting' for a referendum means stoic suffering in the meantime. The many suffering due to Tory rule and threatened by Brexit can't wait for change.
We need to keep our movement united, so those at the top need to empathise with a growing sense of impatience, frustration, and demands for bolder action. There is a response that can meet these challenges: push the legal boundaries of the current constitutional system.
In short, this would use the legal rules of the Scotland Act 1998 to challenge the authority of the Tory Government, support those suffering the most, and strengthen the case for independence.
In simplified terms, this is how such a strategy would work. The Scotland Act lists powers that are reserved – everything else is devolved. We know that, on paper, there are crucial areas where Scotland is legally banned from acting. But there are grey areas. The Scottish Parliament can try and pass any type of law. If the law is passed, the UK Government or a third party can challenge the law in court.
The UK Government has only challenged a Scottish Parliament law once since 1999: The Scottish Brexit Continuity Bill in 2018. This is because there is generally a cautious and consensual legal relationship between Holyrood and the UK Government.
This is quite different to many other parts of the world where non-sovereign parliaments test the limits of their power in court. This is the case in Quebec, Catalonia, and across the US federal system. It's perfectly normal and legitimate. It's a political choice that the Scottish Government has avoided court disputes with the UK Government over what it can and can't do.
A more assertive strategy on domestic legislation would be a win-win for Scotland and the pro-independence movement. Here are some examples.
– A law which protects Scotland's health service from stealth-privatisation under the Brexit power grab and Tory trade deals
– Laws to protect Scotland's environment and food standards from Tory trade deals
– Pass higher public health requirements relating to COVID-19 for businesses, airports, and travel.
– Create safer injection facilities to combat the drug death crisis, and substantial criminal justice drugs reforms for health support over criminalisation.
– Create citizenship rights for migrants and asylum seekers. End cooperation on raids and deportations.
– Challenge DWP human rights failings in the UK social security system.
– Support and fund work to protect and advance workers' rights.
We can act to create the early days of a better nation. The Tories may seek to subvert this in court. Fine. This would only reveal the truth. That both the Tory Government and the constitutional system threaten people in Scotland. If the Tories win in court, it proves devolution is not fit for purpose and makes the case for independence. If they lose, each case will be a huge victory for us and The People. It would prove that bold political leadership in Scotland moves our country forward. Every case would put the Tories in the dock.
Legal assertiveness is not a radical change. The Scottish Government took a legal risk with the Continuity Bill. It entered the Miller case to scrutinise the Sewel Convention. It defeated legal challenges to Minimum Pricing on Alcohol. This month Minister Mike Russell, regarding the power grab in the Trade Bill, said the Tories "would have to essentially go to court to force its implementation". This is the determined approach we need, and it applies beyond Brexit. We need to be bold on the domestic agenda to persuade a sceptical public that everything is being done to solve people's material problems – and that the limits in this area are linked directly to the constitutional settlement. It is not enough to tell people your powers are limited. You need to prove it.
This requires a new found political will and confidence on legal matters. Too often our politicians are deferential to legal officers who prefer avoiding legal disputes. This is a conservative reading of the British constitutional framework – there is an alternative approach.
Former Labour First Minister Henry McLeish says "test the boundaries of all reserved issues". Scottish Drugs Forum CEO David Liddell says: "We've got a crisis in Scotland… we shouldn't wait for the home secretary in Westminster." Joanna Cherry and fellow litigants defeated Boris Johnson's prorogation in court against the odds.
Some, I understand, fear a backlash to such court cases. They tell me that it could appear like a lack of respect for the rule of law. But I think they're missing a few points. Passing legislation and facing challenges under the Scotland Act is following the rule of law. I am not suggesting the government ignores the legal outcome. Secondly, Westminster has no problem playing dirty and throwing legal cooperation out the window. They've done it by ignoring Holyrood and the Sewel Convention, in the EU Power Grab, continuously undermining the Scottish Government in the JMC framework, and stonewalling legitimate requests to discuss a Section 30 sanctioned referendum. Enough is enough.
The Tory Government is already intransigent and becoming more trenchant in its disregard for devolution. Unless there is a sea-change, independence cannot be achieved without legal friction. There is growing recognition of this. The First Minister has not ruled out a referendum without Westminster's consent, if intransigence continues. Pete Wishart MP has said if Westminster continuously shuns cooperation when there is a sustained majority for independence, Scotland should withdraw from current UK functions, seek discussions with EU partners, and even end participation in the UK Parliament.
Another much discussed option is to pass legislation to hold an independence referendum without Westminster's consent, a dispute which would likely end up before the UK Supreme Court.
If Westminster ignores election after election that approach may be required. But it would create legal conflict our political system isn't used to and can't be rushed or done lightly. The vast majority of Scots, even many within the independence movement, have no experience of the legal details of Section 29, Schedules 4, 5, and 6 of the Scotland Act. This knowledge is vital. The approach I've laid out aims to change that starting now. Personally, I want to do my bit. If you agree and want to know more, you can join me.
I've just completed an undergraduate and post-graduate diploma at law school, in part to understand the devolution legal industry and its role in our path to independence. I want to educate, agitate, and organise to spread these arguments and help win independence.
This week I'll launch 'Controlling Scotland: the legal limits of devolution'. Through the series I'll explain the Westminster rules that control what Scotland can and can't do, how this system works behind the scenes, and expand on these vital arguments for change. It'll be published through Skotia: media for a better Scotland. You can get the regular episodes and more through supporting our Patreon page.
The case for independence has never been stronger and support has never been higher, but we've got a bit further to go. A new legal strategy will play its part. Together, we'll win.