Rounding Up: comments on the Review of Additional Support for Learning Implementation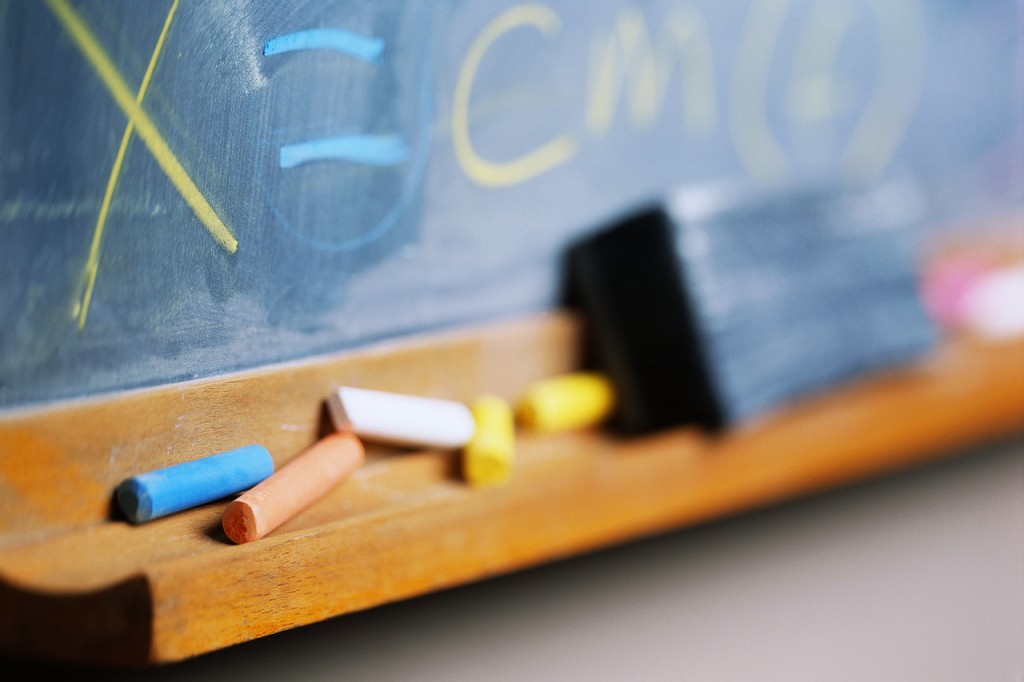 Question 1: round 30.9 percent to one significant figure.
Question 2: what is the difference between correlation and causation?
Question 3: how do you become a statistic?
The furore over SQA moderation of estimated results for exams not held in spring 2020 has shown that young people are prepared to speak out when they perceive injustice; but has also highlighted the dearth of considered public debate about our school system. In June 2020, while we were mainly preoccupied with other things, a review of additional support for learning, commissioned by the Scottish Government and independently chaired by Angela Morgan, was published. It has passed largely without comment. You can read the review HERE.
Rounding
According to the report, 30.9 percent of the school age population face additional barriers to learning: 216,000 of 700,000 people in our schools. This, as Morgan notes, is a fair number of people.
30.9 percent caught my attention because of its precision. This '.9' suggests a conscious decision not to round up to '31 percent'. This pseudo-accuracy, I would suggest, is unhelpful, given the above. These official statistics only count those who are recorded by schools as being supported, which is not the same number as those who have a significant difficulty with school learning. In my experience, children can face substantial difficulties with school learning but will not appear in any statistics. If this is replicated reasonably widely, then maybe half of school children will have additional support needs. (Indeed one of the 'top three' state secondaries in the country has 30 percent of students with recorded support needs, suggesting immediately that the proportion nationwide is far higher). I would say we can confidently round up, not just to 31 percent, but up to 40 or 50 percent, or more.
Othering
Eighty percent (79.2 if you prefer) of the 216,000 recorded as receiving additional support do not have a formal 'plan' or status as disabled. They are conceptually herded for stats purposes into a catch-all 'other' category of additional needs that 'are being supported'.
There is a double dynamic of othering at play here. Not only are those who are being given informal support 'othered' in relation to those who have 'official' disabilities; but also those as yet unknown number who struggle unsupported and unrecorded are an invisible group of 'others'. This then calls into question the very notion of 'additional support need' as something that is Other. Instead perhaps we should view young people who find formal learning pretty straightforward as the exception. The education system would be designed around the assumption that having difficulty with formal school learning is the norm.
Causation and correlation
While, as many commentators including young people appealing their exam moderation have rightly pointed out, there is clear association between poverty, disadvantage and educational attainment, I would argue that the picture is more complex.
There is a correlation between poverty and additional support needs. Furthermore, there is a correlation between additional support needs and lower attainment. I would argue that the causative factor is in fact additional support needs.
For a young person who does not face any of these adversities, learning may be relatively straightforward; they will therefore succeed by their own efforts and the support of teachers, in a school where average attainment is lower.
On a controversial note, I suggest that well-off, relatively privileged young people with individual factors that mean they find learning very difficult, will, despite their privilege, also fail to achieve their potential. Our system should 'get it right' for every child.
What is good about this review?
While the Morgan Review prioritises the views of children and young people, and provides a child-friendly summary, it found it difficult to gather their views in its short time frame; therefore one main recommendation is greater involvement of children and young people in decision making.
It highlights the disconnect between the laudable aims of policy and its implementation. In particular, the formal exam-based system creates a culture in which many young people are disregarded and undervalued.
In my view, the most valuable aspects of the report is the way it pays attention to language, professional cultures and power. For example, the language of deficit and 'support needs' presents young people as a burden rather than an asset. This combines with the belief system of teachers who see it is not their job to teach children who cannot reach traditional academic standards. Often, individual situations are only redeemed by the arrival of one professional who 'gets it'. Essential skills of relationship building with children are undervalued professionally. Relationships between parents and schools deteriorate, and are difficult to repair, with staff feeling under siege and parents feeling dismissed as overly demanding when simply asking for what has been promised by the stated policies.
Practice is skewed by attitudes about 'deserving' and 'undeserving' children, the latter being those whose behavioural and emotional problems can be laid at the door of bad, feckless parents. Currently the resource allocation system operates on a basis of 'who shouts the loudest', generally the articulate parents. Learning support is regarded as a specialism; and while this has advantages, it means these young people are largely someone else's problem. How young people achieve their potential is about all aspects of their life, not just formal education, which means all public services and civil society have to step up rather than ask schools to do everything. In the climate of austerity, and, given the correlation between poverty and additional support needs, resources tend to be expended on planning, rather than actual support to young people.
The remit of Morgan's Review was to consider the implementation of the relevant legislation, how additional support for learning works in practice; and to recommend how practice could be enhanced through better use of current resources. Where the Review lacks strength, not surprisingly, is in its recommendations, which sound as if they could apply to any area of the welfare state: improved communication, values-driven leadership, better training and professional development, services to work together, look at the whole person.
Beyond changing attitudes
The 2020 exams furore provides an excellent opportunity to rethink the system. We currently have a system of double-speak: exams are the core around which the whole formal schooling system is constructed; but when young people are not awarded what they hoped it tells them, 'don't worry, exams are not that important'. I am not going to rehearse here the arguments for moving away from a system where formal annual exams are the gold standard of attainment.
Alongside this, a serious look is required at how education is funded, not just how much money is spent in total. The Review's remit was to consider implementation within existing resources. Consideration of the financial dimension of Additional Support for Learning implementation lies with the Audit Scotland thematic review of Additional Support for Learning, planned to start by the end of 2020.
Again, I would question this distinction; the way in which as in many policy areas, we can come up with aspirational recommendations, only to be brought down to earth by the big 'but…' of Resources.
If the Morgan Review has been received by silence, how much public debate will there be when the Audit Scotland report? Can we design a system that uses more valid means of assessment, rather than assume exams as the gold standard. In the meantime, can we shift a culture that perceives those who find formal learning hard not as a drain on resources but an asset to every school. Will it consider the ways in which funding could support a system designed to help all young people fulfil their potential, regardless of their parents?