The Perfect Storm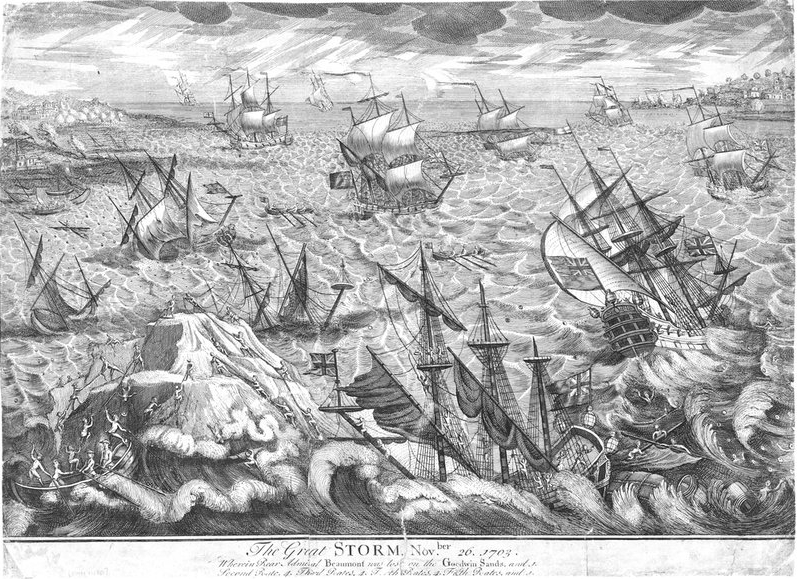 On Sunday I waited up, mesmerised by the giant lightning storm that hovered over Edinburgh for much of the night, and, instead of passing, intensified and veered north over Fife and south and west. Much of eastern central Scotland was bombarded with torrential rain, thunder and lightening for hours. This felt like a biblical event, but it was certainly moving and elemental. I watched it from outside and then back to monitor it online, on a site where you can watch lightning strikes mapped live. I was flitting from my own live 'real' experience to an online mediated one. This felt like one of the great storms from literature: the storm in Emily Brontë's Wuthering Heights, the lightening in Nabokov's Lolita or the thunder in Herman Melville's "The Lightning-Rod Man." It felt like a scene from Frankenstein. Stupidly I shared a photo of 'lightning over Fife' on Facebook, which turned out to be a complete fake, and overnight clocked three and a half thousand shares. I was Fake News.
The storm seemed like an exhilarating relief from the relentless monotony of the covid experience. The irony of my fake photo was that the experience of the storm was so real, so alive. It made me think about the difference between lived experience and mediated experience.
One such experience is the plight of refugees crossing the English Channel in small boats. While some have noted the dark irony that a Brexit Britain that is transfixed with war-time symbolism should not have applauded the Dunkirk spirit of these people, the reality is they are treated with contempt.
YouGov issued a poll declaring that: "Almost half of Britons (49%) say they have little (22%) to no sympathy (27%) for the migrants who have been crossing the channel from France to England." In further grim detail it outlined how "50% to 35% Brits say that the UK does not have a responsibility to help protect the migrants who are arriving in England from France" and that "More generally, 46% of Britons say that the UK has done more than its fair share to accommodate refugees who have arrived in Europe when compared to other European countries"

It is true that these expressions were massively skewed towards Leave and Conservative voters. But if your instinct was to assume that this was an England-only sample you'd be wrong. 24% of those questioned in Scotland also said they had "no sympathy at all".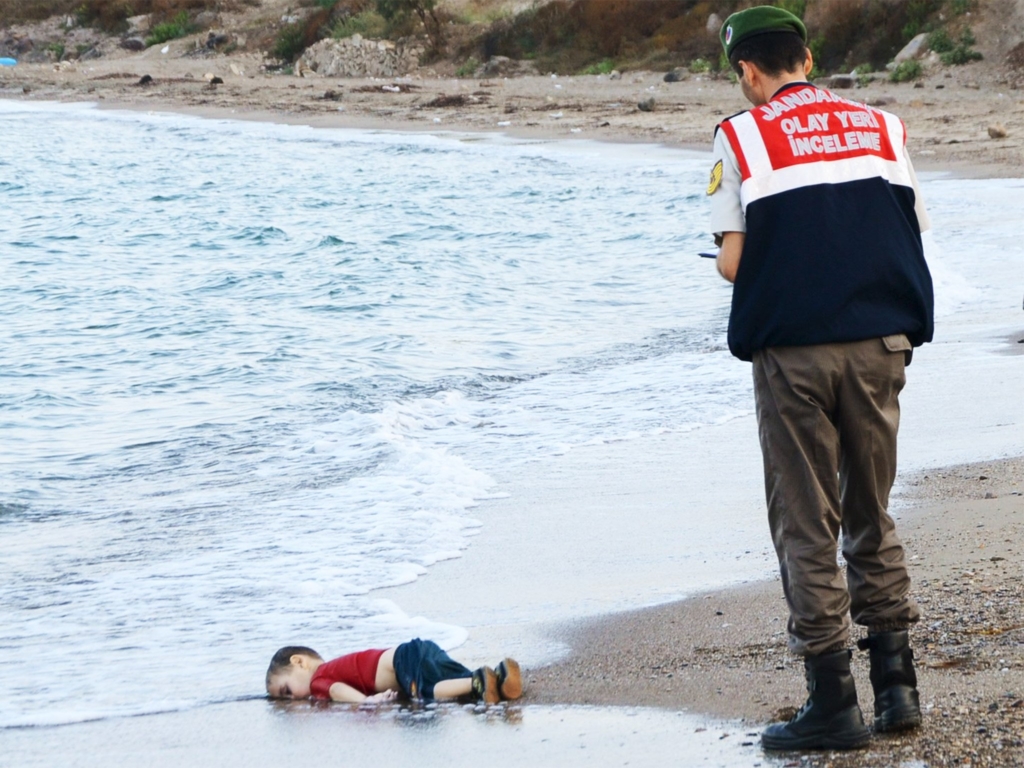 This shouldn't come as a surprise.
All summer the now redundant Nigel Farage has been engaged in strange clifftop 'watches' across the channel and occasional forays to sea with whatever unhinged media unit he can persuade to set sail.
Despite the miniscule numbers, and despite Britain's obvious culpability in destabilising large parts of the world now being washed up on our beaches, the media framing is always of 'invasion' and the eager repetition of the far-right's agenda. It seems a long time since the image of Omran Daqneesh bombed by British and US airstrikes was met with disbelief – or the three-year old Kurdish boy Alan Kurdi whose image made global headlines after he drowned in September 2015 in the Mediterranean Sea and led to a (brief) respite in the tabloid hate.
How is this possible for people to have so little basic humanity?
A large part of this lands with the likes of the Home Secretary and the Prime Minister. Johnson told the press: "We want to stop that, working with the French, make sure that they understand that this isn't a good idea, this is a very bad and stupid and dangerous and criminal thing to do."
His comments were immediately condemned by refugee charities.
Lisa Doyle, director of advocacy at the Refugee Council, said: "It's incredibly disappointing to hear the prime minister using such inaccurate and inflammatory language to describe men, women and children who are desperate enough to make perilous journeys across the busiest shipping channel in the world. Seeking asylum is not a crime, and it is legitimate that people have to cross borders to do so. Instead of scapegoating people in desperate circumstances, the prime minister and his government could address this by ensuring that people do not have to take these risks."
Rosie Rooney, of Safe Passage International, said "We recently asked the prime minister if he would meet with a group of young refugees, and so far we've had no reply. Perhaps if he took the time to speak with people arriving in the UK, he'd realise they are anything but stupid. Those getting in dinghies, including hundreds of unaccompanied children, are not, as the PM has suggested, 'criminals' and they are not 'illegal'. They are fleeing war and persecution in the hope that this country will help them. The least stupid decision that the government could make would be to stop its inhumane policies and offer those seeking asylum a safe and legal way to do so."
Priti Patels response was to appoint a former Royal Marine to the role of "clandestine Channel threat commander". The appointment of Dan O'Mahoney, a former Border Force official, was widely condemned, as was Patels idea to "send in the navy". The home secretary told MPs she obtained legal advice that sending in the navy would be permitted under international maritime law.
Bella Sankey, director of Detention Action said: "The home secretary's hysterical plea to the navy is as irresponsible as it is ironic. Pushbacks at sea are unlawful and would threaten human lives.No civilised country can even consider this, let alone a country with a tradition of offering sanctuary to those fleeing persecution. Our armed forces defeated nazism and paid in blood for the refugee convention signed after the horrors of the second world war – as if our military could be deployed to frustrate its central objective."
But here we are. We have dehumanised and vilified desperate children fleeing destruction we are culpable in.
How is this possible?
One of the ways it is possible is the media framing of it which clouds our own judgement. The
broadcasters have been sending out boats to follow and record
the dinghies and small boats traversing the busiest shipping lane in the world. They are observed and commentated on like objects or participants in a dystopian sporting venture. Their stories are not told, they are not offered help, they appear as if from nowhere, our own complicity gently erased and their plight reduced to a spectacle.
One commentator on the YouGov polls (a John Meakin) expressed this beautifully: "
The males come here and gain status and a NI number. At that point they are "entitled " to start bringing their immediate and extended families."
This reference to "the males" is a not-so-subtle shift into language usually adopted for other species. The myths about Britain's "generosity" are part of the hazy self-delusion that engulfs sections of post-Brexit Britain, sustained and nurtured by a hate-filled and paranoid media and a corrupt and quietly terrified set of politicians. Patel and Johnson have surfed into power on the wave of this hatred and this rhetoric but, as all the indicators suggest are now about to be marooned on their own self-inflicted economic catastrophe. Having evicted the foreigners and turned the navy on the most vulnerable, they will run out of people to blame for their (and our) predicament.  As we emerge from lockdown we need to rebuild an economy, and salvage what we value from our society, but most importantly we need to regain our humanity and rebuild our sense of solidarity or we will all be lost at sea.