55 / 45 Landmark Poll Reverses the 2014 Indyref Result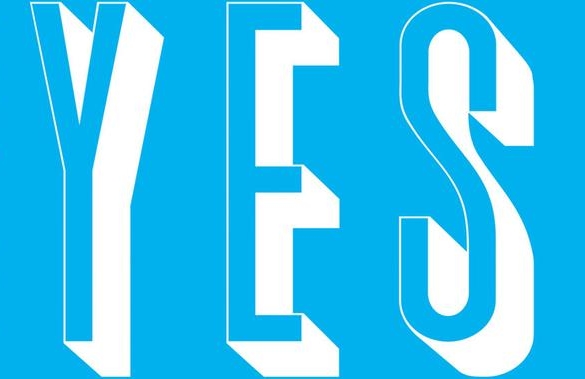 55% YES / 45% NO – landmark poll reverses the 2014 Indyref result.
A new poll by Panelbase, commissioned as part of a series of ongoing polls by Business for Scotland, has found support for independence has reached 55%, with No to independence falling to 45%.
This landmark poll shows that public opinion has flipped and the 2014 independence referendum result has been reversed, with Yes surging to a 10% lead.
Gordon MacIntyre-Kemp, CEO of Business for Scotland and the grass roots independence campaign Believe in Scotland, welcomed the poll result and said:
"The reversal of the 2014 result is a huge landmark; 55% Yes will send shockwaves throughout the political world. There is no conclusion to draw from this new set of data other than the writing is very definitely on the wall for the union."
MacIntyre-Kemp added: "Our June poll found independence support at 54%. That poll changed the dynamic of the constitutional conversation and led to claims of panic in the Westminster cabinet, with a series of high profile Tory visits to Scotland. We also saw the effective firing of the Conservative leader in Scotland and the Westminster Government doubling down on its undemocratic threat to deny referendum after an SNP majority. However, none of that frenetic activity seems to have helped the union, if anything it has made things worse."
"This poll is important when you consider that Yes Campaign started at 27% and grew to 45% support over the period of the campaign."
"The referendum that will be demanded following May 2021 Holyrood elections, on these figures, would start with Yes to independence commanding a 10% lead. Independence is now significantly the majority decision of the people of Scotland and its momentum looks solid."
Business for Scotland suggest a combination of events that have created what looks like an unstoppable momentum for Yes support and more and more people are coming to Believe in Scotland.
The impending end of the Brexit transition period
The gulf in performance on the COVID-19 crisis between Holyrood and Westminster and in the speed of correcting the relative exam results errors problems
The undemocratic and unsustainable threat to deny the settled and growing will of the Scottish people for a new referendum
Those messages being conveyed every day over social media and face to face (where possible) by the hundreds of thousands of grassroots independence activists across Scotland.
There's a strange and relatively new narrative in the Yes movement. After publishing our analysis of the new Queen Elizabeth building in Edinburgh and what it represented for the unionist side, we suggested that theirs was a one dimensional and fragile strategy. One person commented on Facebook saying:
"It's not a one dimensional strategy. They hold the power at all levels and they will use it at all levels. Eg BBC propaganda".
This is an echo of a line which we have told ourselves that now Section 30 Order will ever be given (ever). This is itself increasingly under question as Johnson's own advisors suggest that to be a terrible plan. And for a government that is spinning out of control it has made so many u-turns it is hardly a hard-truth.
But what has happened is that some in the Yes movements are consumed by negativity and have strangely begun spilling a rhetoric that is ironically similar to we're "too poor, too wee, too stupid." That tone and language needs to stop.
This is another significant poll and should be the moment in which the Yes movement ceases the disempowering nihilism that has characterized some elements of the movements output. Instead this is the time to get organised, get positive and start innovating our way to maximising the Yes vote and exerting overwhelming pressure on our opponents. This is a time for positive action propelled by more good news.