Media Confusion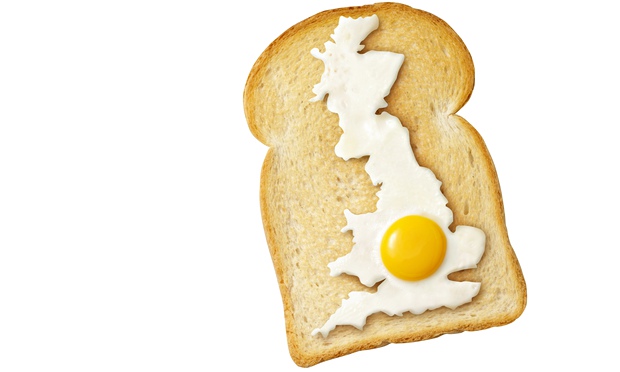 It's possible that the UK's mass media, based in London, doesn't understand Scotland. Have you noticed that too? (Ed, yes …) Let me illustrate with a wee example, from back in the Before Times.
In 2001, I was working for a newspaper, designing their Sunday magazine supplement. For reasons that I no longer remember, the paper was based in London and the magazine in Edinburgh. About six months into the supplement's life, the owners decided to move the whole operation to London. Anyone who wanted to stay on could visit the main office, to see if they wanted to move. I went on that visit.
At lunch, over a long pub table, one of the London-based staff mentioned his liking of Edinburgh. Visited every year for the festival. "Without us, Edinburgh would be broke", or words to that effect. I paused for a moment to consider a reply, because as we know there are several ways to pop this particular bubble of delusion. I did not pause long.
Said staffer – who I had worked with at a distance for all of those six months – suddenly exclaims he's kidding. Obviously Edinburgh is successful and such. I was perplexed. The sudden change from banter to apology was… odd. Unprecedented.
About five minutes later I came to the startling conclusion that he might actually have been intimidated by me.
As far as I understand it, from closing in on a half century of living in this body, there's nothing particularly scary about me. I was last in a fight in Primary 5. And that was a no-score draw. However. Here I was guilty of being Scottish in London.
Let's face it. London is has a bigger population than Scotland and, from inside, there is nowhere more important. Is it any surprise Londoners have little conception of Scotland?
If someone who I thought knew me (at least enough for lunch time banter) could be scared of me, mostly because of my accent, what does that say about the UK media and its understanding of Scotland?
Later, I lived in Southampton for nine months and Scotland was mentioned on BBC Radio 4's main evening news twice in that time. Once to talk about the smoking ban (Scotland's was in place, England & Wales was debating one) and once for an 'and finally' segment because deer had blocked the A9. How ludicrous! Such jokes!
It becomes clear that Scotland gets mentioned when it affects England and only then. Unless there's a joke to be made at our expense. The ignorance is thick and its way past time we were rid of it.
I was 27 when I went to London. It seems odd, but at the time I hadn't thought much about Scotland's place in the UK. I'd noticed only-Scottish-when-they're-losing sport and got annoyed every time the UK was conflated with England, but that was probably it.
Scotland's parliament had just returned and Braveheart shocking generations of Scots with the knowledge that their country had a history was only six years past. For most of us, independence was not considered.
Yet from small seeds… My London experience opened my eyes a wee bit to Scotland's place in the UK. The stereotypes bandied, the space opening up around me on the tube when I spoke to another Scot. Being called 'Jock'. Nothing traumatic to be clear, but an impression.
An aside here. When I came back to Scotland at the end of 2001, I decided that since we had our own parliament and I had a proper grown-up job, I should join a political party. I chose the Scottish Greens because of my worries about climate change (I believe we now call this climate breakdown, or the climate emergency). Interestingly, their manifesto also called for Scottish independence… which got me to wondering. Why would an environmental party be pro-independence? Their reasoning opened my eyes to seeing independence as being about more than simply flag waving. To what some call civic, rather than ethnic, nationalism.
Now back to the main story: the media Before Times and 2007, where Gordon Brown becomes PM. I was and very much am not a fan. Regardless, I very clearly noted that UK media called him Scots in a derogatory fashion, including even the Guardian, who I had until then thought where okay. This, then, was the second major point when I realised the UK media had no clue about Scotland, or even that their attitude to it was problematic. It would not be a great exaggeration to write that media anti-Scottishness was a trigger that helped push me towards wanting Scotland's independence.
What we see of Scotland in the UK media is not what we see in the Scotland around us. The attitudes that we hear expressed too often do not reflect our lived experience. Non-Scots voices making jokes at Scotland's expense sting and make anger. How many comedies have Scots as the butt of the joke? The see-you-Jimmy hats with the orange hair, the Have I Got News For You drunk beggar, the eternal skinflint. How come there is never an English equivalent of these?
These things have a cumulative effect. They lead to things like seeking out non-corporate media sources. Or, finally, questioning Scotland's place in the UK.
The long-established power of the UK is massively centralised. To my mind, that is reflected in its media and that centralisation is its weakness. When we realise that we don't see ourselves, our lives or our stories reflected back at us by our media, we are left with questions of the media's legitimacy.
Every time another dubious opinion on Scotland is expressed, or another joke is made at our expense, how many more are started on the path to wanting Scotland's independence?