Scotland's Problem: Low Taxes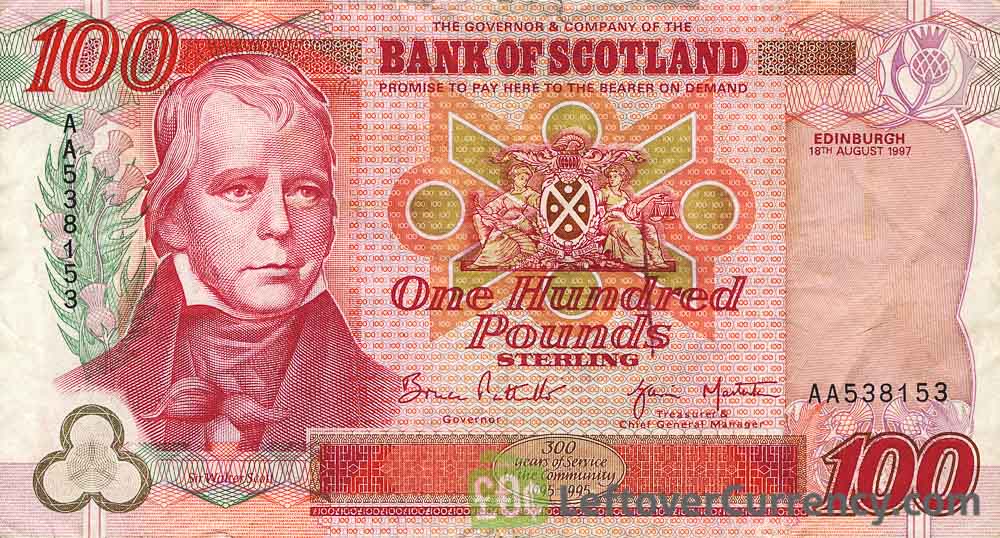 IS there anything new to say about the latest GERS figures?  Perhaps.  According to GERS, the nominal Scottish tax income was 65.9 billion, including North Sea oil revenues.  That works out at 37.4% of GDP.  Which by international standards is a very low slice of the national cake.  Which suggests that if an indy Scotland did have anything like the deficit claimed by the Unionist camp, the cause is not Scottish inefficiency or poverty. Rather, it is a function of the neoliberal British state and its obsession with low taxes.
Let's compare that 37.4% to what other counties take as state income.  We will use official OECD stats for 2015 (the latest on their website but it has only gone up since then).  These figures cover all revenues collected by all levels of government.  In Germany the state took 45% of GDP in revenues, France (53.2%), Denmark (53.2%), Norway (55.3%), and Sweden (49.3%).
So: all significantly greater takes than Scotland.  By the way, the OECD figure for the UK puts state revenues at 37.7% of GDP (in 2015) compared to Scotland at 37.4% (in 2019).  So much for all that rubbish about Scotland being the most taxed part of the UK.
My real concern is the huge gap between the percentage of GDP taken by the UK state (which really determines the Scottish take) and the amount other jurisdictions capture to pay for their welfare state and infrastructure investment.  For the record, the gap (in points of GDP) between Scotland and other countries is as follows: Germany (+7.6), France (+15.8), Denmark (+15.8), Norway (+17.9), Sweden (+11.9)
I confess I redid the French and Danish calculation because even I could not get my head round the fact that both those nations take a truly massive 15.8 percentage points more of GDP in state revenues compared with Scotland.  The gap with Norway is even larger at nearly 18 points of GDP.  This, ladies in gentlemen, blows any talk of a structural Scottish budget deficit out of the water.  The problem, if there is one, lies in the low, neoliberal tax regime pursued by the Tory government on behalf of its City friends and backers.
WHAT IF WE TAXED MORE?
Let's imagine an indy Scotland garnered taxes and other revenues at the same level as the rest of capitalist Europe, and in economies far more successful than the UK.  Suppose we set state revenues at the French/Danish level of 53.2% of GDP.  That would yield the Scottish Government (all levels) an income of £93.9 billion, not £65.9 billion.
That's an extra £27.7 billion more that the GERS figure for Scottish state income.  This income would provide a budget surplus of £12.6 billion, not a deficit of £15.1 billion.  In fact, the surplus would be 7.2% of GDP, not an 8.6% deficit. Theoretically, we could actually afford to spend more, cut taxes, or do both.  It compares to the UK deficit of 2.5% of GDP in 2019-20.
Let's do that again using Norway as the comparator.  If an indy Scotland raised revenue at Norwegian levels (55.3% of GDP) it would garner an extra £31.4 billion in cash each year, yielding a budget surplus of £16.3 billion, or 9.3%.  I dare say, if we did run such a surplus, we would be the most credit-worthy state on the planet.  And we could use our spare cash to buy huge diplomatic leverage.
WHAT ARE THE CATCHES?
Unionist critics (especially neoliberals) will claim that higher tax levels will cripple the economy.  The blindingly obvious reply is that the countries we are using as comparators have regularly outperformed the UK. The explanation is not hard to find – they can afford to invest more in training, research and welfare.  The neoliberals have the argument the wrong way round – higher state revenues, provided they are productively used, actually stimulate economic growth.
The next counter argument carries more weight.  Raising Scottish state revenues to French and Scandinavian levels might be difficult to achieve instantly.  It might lead to the self-interested or the malicious removing their capital from Scotland.  Also, raising taxes and charges might divert cash from existing productive use into state coffers, reducing investment and consumption in the short run.  How do we answer these worries?
Capital flight can be addressed provided we have our own Scottish currency and central bank.  Witness how Iceland successfully blocked capital flight after the 2008 banking crisis. This brings us back (yet again) to the hopeless notion promoted in Andrew Wilson's infamous Growth Report that indy Scotland should keep the pound sterling – the very arrangement that virtually guarantees capital flight.  Sterlingisation is a policy that needs to be junked.
Capital flight aside, I'm more concerned with how the mechanics of the transition from present low levels of tax might impact on distribution and consumption. Could we really take a chunk of GDP (say the equivalent of 5% of GDP to start with) and transfer it to the state?  I think it is possible.
I'd suggest we start by raising a wealth tax on land, which is pretty difficult to avoid and won't depress consumption.  If wealthy landowners balk at paying up, ScotGov can seize the assets and rent or sell them off.  Also, present taxes on oil and energy production are actually extremely low by global standards and can be raised.  Again, we can just tax away the utterly daft electricity subsidies that UK Labour and Tory governments have promised big global energy conglomerates such as EDF. We can also extend the coverage of VAT over luxury items and raise import taxes.
At the same time, by directing more government purchasing power to domestic manufacturers, we can actually create new revenue streams.  Take one example.  Perhaps the greatest economic failure of the SNP Government has been in not creating green jobs (and therefore more taxpayers).  Back in 2010, the then Economic Secretary John Swinney promised a jobs bonanza from the expansion of offshore wind farms.  Earlier this year it emerged that only 6% of the promised 28,000 direct jobs had actually arrived.  Official Office for National Statistics figures show there were just 1,700 full-time jobs in the offshore wind sector.
Suppose we had created 28,000 new wind farm jobs.  Around 28% of the cost of employing the average worker on £28,000 ends up with the Treasury.  We have lost at least £200 million a year in income tax and national insurance payments from these non-existent workers.  Any creative Scottish administration could certainly get revenues closer to Scandinavian levels inside a couple of parliamentary terms if it were free to grow the economy and create local jobs, on its own terms.
CONCLUSION
For inexplicable reasons, Finance Secretary Kate Forbes has just abandoned plans to produce an annual "economic case" for independence.  This is a horrible own goal that the Unionists will use against us.  It is particularly silly, as the economic case for independence is very strong.  It is neoliberal policies set in London that are the problem.