Why part of me is now finally ready to vote Yes.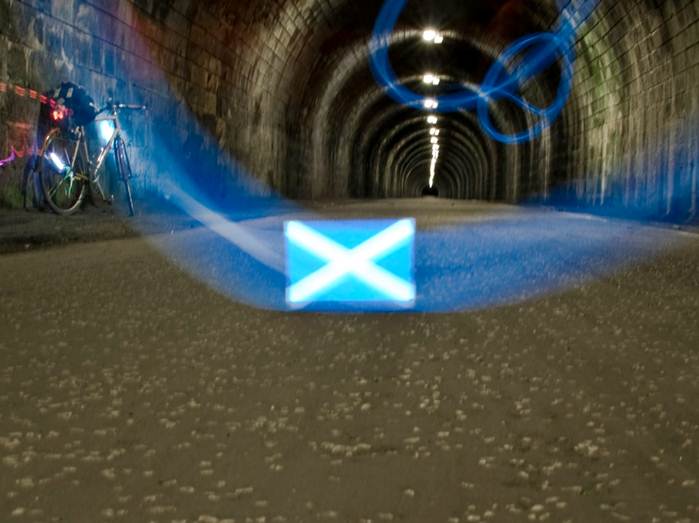 How strange political conviction is. Of course there is the rational approach. Lets just take independence as an example, some of us believe it would rationally make our lives better, others don't. The rational approach can be argued out with the old chestnuts,- economics, achievement of a greater sense of fairness in our domestic lives, our more appropriate foreign policies, the endorsement of a more satisfying sense of self and community engagement. The delivery of our great country's hugely under-utilised  potential.
All perfectly reasonable and objective.
Those then are amongst the arguments we so often have amongst ourselves in this great debate.
But I once heard a remark from Mike Russell, who I don't know properly so this isn't a names drop, but what I do know like immensely,  when in the middle of a discussion he remarked: "What you have to realise is that we are not rational beings we are human beings". It was fifteen years ago he said it and it has struck home with me ever since. He was just so right. It was a major remark. Thanks be to him.
I think the part of me that is a human being is now, after so many years of fighting it,  prepared to consider voting Yes in a referendum. People assume that just because I label myself a Unionist that I must dislike Scots, have no faith in us, not enjoy our glorious countryside, not revel in the disparity of the various subcultures with their contrasting musical and poetic traditions.
Such folk assume that I don't howl with pleasure when I steer a boat through Corrywreckan just as the great tides are beginning to boil or grin at the wind at the Ardnamurachan lighthouse as a white tailed sea eagle wafts through, riding down the back of the wind not having to move her wings as the rhythm of life she is feeling. But you are wrong, oh so wrong. Don't you dare  tell me I am not allowed to rejoice in being Scots merely because I am yet to sign up to your cause. You have no exclusive right to love my country just because you believe it should be independent.
And that annoys me.
Listen I'm not sure if I would die defending those aspects of my Scottishness, but I sure as hell might risk a limb. The human being part of me wants independence with a deep and abiding passion. Oh to wake up on the morning after the vote and open my eyes to a sense of living in a new and optimistic nation, one without all the nonsense of Westminster with the transparent fraud of the Lords and the self interest of so many in the Commons. I get it, I really do. And it so nearly tips the scales.
So that's the human side of me, and poetry so often beats economics as well it should.
But the converse. What is it within me that still even against such passion sticks with the Unionists?
Well it's not cultural that's for sure. I remember standing with a group of several thousand No voters in one of the formal gardens in Edinburgh's New Town and looking round in horror. I am not of that tribe. I own no burnt orange corduroys, have no desire to breed a pheasant just for the pleasure of blowing it's head off, do not pronounce Yes as Ears, care not who wins the cricket and accept that whilst Boris may be a reasonable polemical journalist, he is in the wrong job.
No for me the clincher will always be the environment.
It's now over a year since I traveled to see the wonderful Dalai Lama to discuss the role that Walter Scott played in the re-imagining of Scotland and whilst fun it was really just a glorious, if well intentioned,  waste of time. But what was not a waste of time was to stand on the very edge of the Tibetan plateau, an area the size of Europe, and contemplate the future of our globe.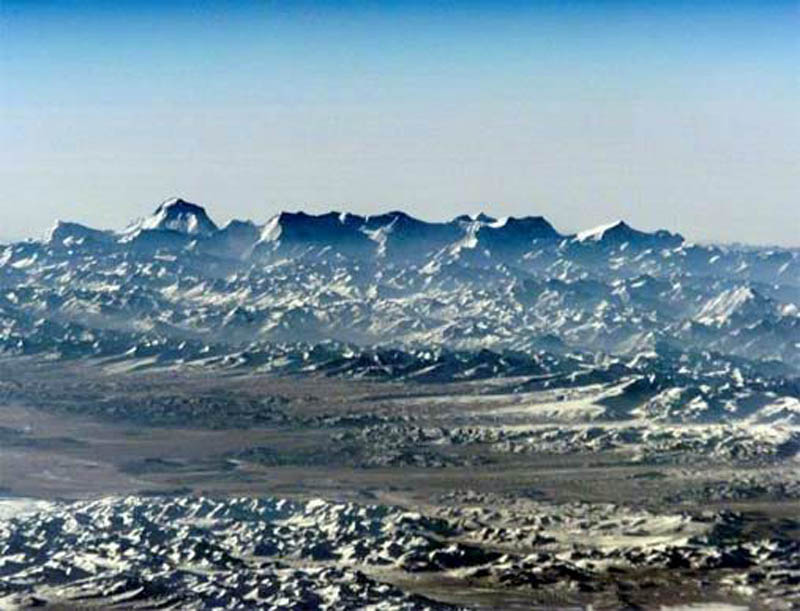 Nothing terrifies me as much about global warming as much as that plateau. Consider here we have a land mass that is the water tank of one fifth of the world's population and that water tank is changing even as we watch it. Not in a hundred years time, not even fifty, but now.
Now you can watch some of the railway lines collapsing as the permafrost that holds their rail line studs thaws, gaze in horror at the valleys that once held massive glaciers and are now naked of ice, ponder the movement of the rivers servicing North West china and northern India.
How much time before massive migration starts from these areas, and we are not talking about a few poor folks in a leaky rubber dingy here, but armies on the move.
As I move into the last couple of decades of my life (I am sixty eight) I cannot bring myself to prioritise fighting for Scottish independence, however noble the cause may seem, when in contrast global warming descends on us like an all enveloping duvet.
I am sure those who don't share this conclusion will suggest that it is only if we gain independence that we can make a contribution to that crisis, and you may well even be right. But forgive me if I don't share that opinion.
We are not rational beings we are human beings, indeed Mr Russell, but the climate change crisis is now upon us and all we can do to ameliorate it is to work from the rational rather than the human.