The £7.2 Trillion Opportunity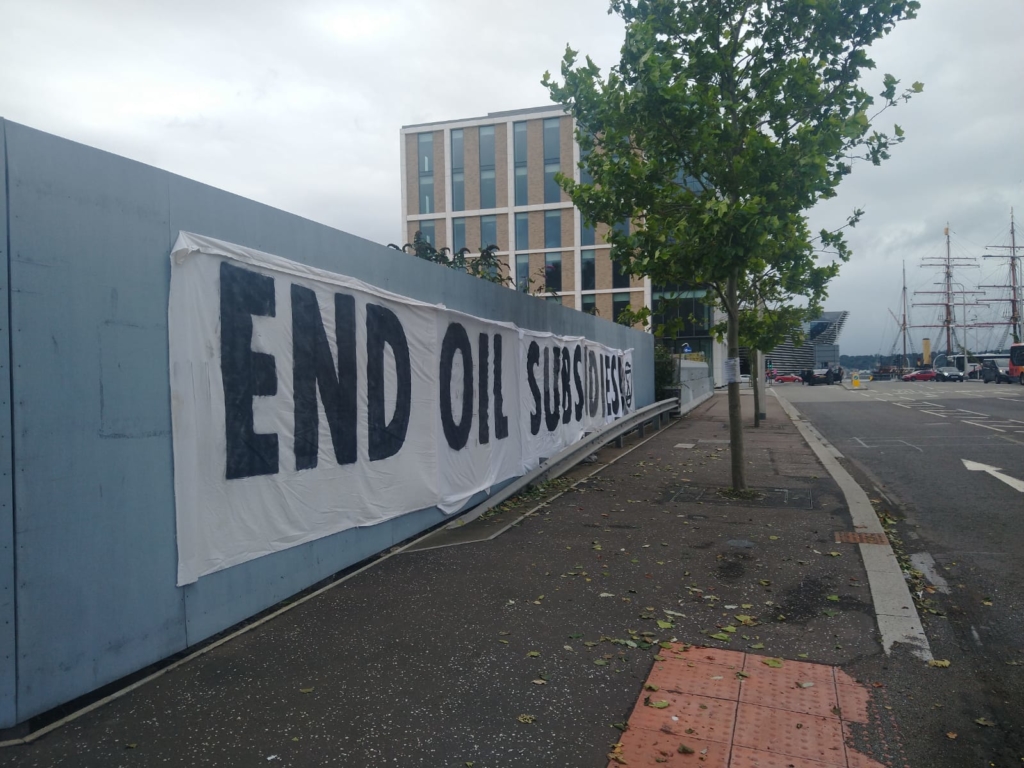 The corona virus isn't the real emergency.
In a report published on Thursday, the International Energy Agency set out the first global blueprint for a green recovery, focusing on reforms to energy and consumption.
"The next three years will determine the course of the next 30 years and beyond" stated Fatih Birol, executive director of the agency. "If we do not [take action] we will surely see a rebound in emissions. If emissions rebound, it is very difficult to see how they will be brought down in future."
Carbon dioxide emissions plunged by a global average of 17% in April this year, but have since surged again to within about 5% of last year's levels.
"This year is the last time we have, if we are not to see a carbon rebound," said Birol. The IEA calculates that governments are planning to spend $9tn (£7.2tn) globally in the next few months on rescuing their economies from the coronavirus crisis. How they spend them is critical to our future, or whether we have one.
This week major actions by Extinction Rebellion have brought the centres of London, Cardiff and Manchester to a standstill, now direct action targeting banks, aviation and the fossil fuel industry are taking place across Scotland.
Scottish action began on the 27 August, with warning labels appearing on petrol pumps in Glasgow, Edinburgh, Dundee, and East Dunbartonshire as part of a national campaign led by Doctors for Extinction Rebellion, calling for greater transparency about the damage to health caused by fossil fuels.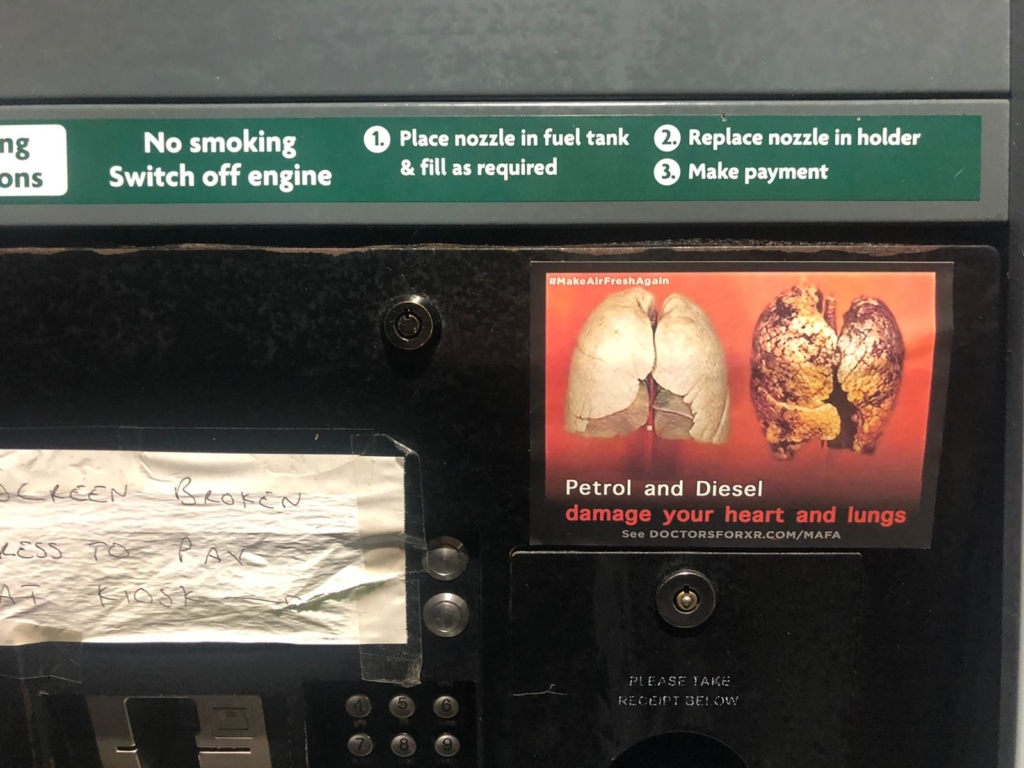 Dr Sian Ashby, local GP and Extinction Rebellion Scotland activist said:
"We know that air pollution damages health throughout the life cycle: stunting the growth of babies in the womb; increasing rates of asthma in children; and causing lung cancer, heart attacks and strokes in adults. Climate change too has catastrophic health effects, with many people across the world already suffering the consequences of drought, flooding and extreme weather events. As health professionals, we have a duty to protect the lives of our patients. The Scottish Government must urgently transition away from fossil fuels towards renewable energy sources."
Banners were also dropped in Inverness, Forres and Dundee (28 August), reading NO FUTURE IN FOSSIL FUELS, END OIL SUBSIDIES, 2045 IS ECOCIDE and DAN SAYS ITS DESPERATE – heralding more action in the coming days.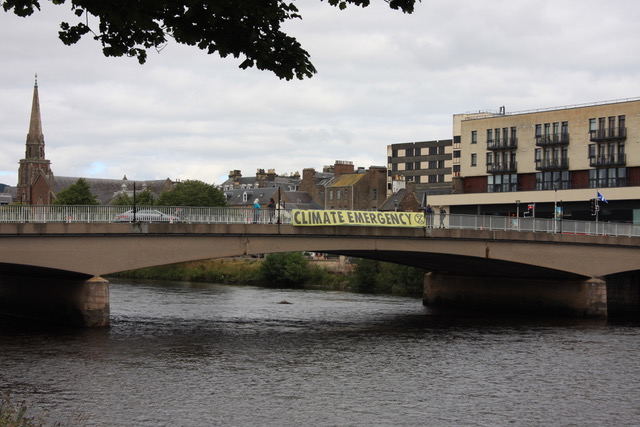 Today, XR Dundee are heading to Dundee Airport, highlighting the absurdity of Dundee Council's suggestion of expanding the airport as part of its green recovery plan. Aviation emissions are forecast to double or even triple over the period of the next 30 years, with no sign of slowing down.
"During the Covid pandemic, we've experienced an appalling failure by the UK government to keep us safe in the face of one emergency. We've seen worsening health, both physical and mental, increasing inequality and a total disregard for our well-being both now and in the future. The climate crisis will, unless it is properly addressed, cause even more damage and suffering to ordinary people and their families. We know that there are solutions, positive changes that our fellow Dundonians want to see. That's why we're giving up our time and energy to make our voices heard this weekend."
On Monday 31st of August, XR Highlands and Islands will descend on HSBC, Barclays and Santander on Inverness High Street, demanding these high street banks clean up their act and stop funding fossil fuels production.
Between 2016 – 2019 Barclays provided finance of £91 billion, HSBC £67 billion and Santander £19 billion for fossil fuel industries. Globally banks have financed fossil fuels with $2.7 trillion since the 2015 UN Paris Agreement when it was agreed to limit global heating to 1.5C above pre industrial lev-els.  Furthermore, fossil fuel lending and underwriting is increasing every year. [2]
Scientists calculate that global carbon emissions must be cut by half by the end of this decade if humanity is to have a reasonable chance of keeping temperature rises below 1.5C. Beyond which even half a degree will significantly worsen the risks of drought, floods, extreme heat and poverty for hun-dreds of millions of people. In 2019 The Greenland ice sheet has melted at record levels, equivalent to 1 million tonnes of ice per minute. If it melts completely sea levels will rise by 6 metres. As this continues it will lead to rising sea levels putting lower level communities around the coast of Scotland at risk.
Gary Jack of XR Highlands and Islands says "These financial institutions outlast governments and let small unrepresentative groups make huge decisions for us and the planet. Without funds from high street banks, the climate destroying activities of corporations like BP and Shell are not possible. Therefore it is down to us to ensure our banks divest from fossil fuels and if they don't, then bank with ethical banks that do."