Britain in Ruins, the Dark Irony of Brexit Nationalism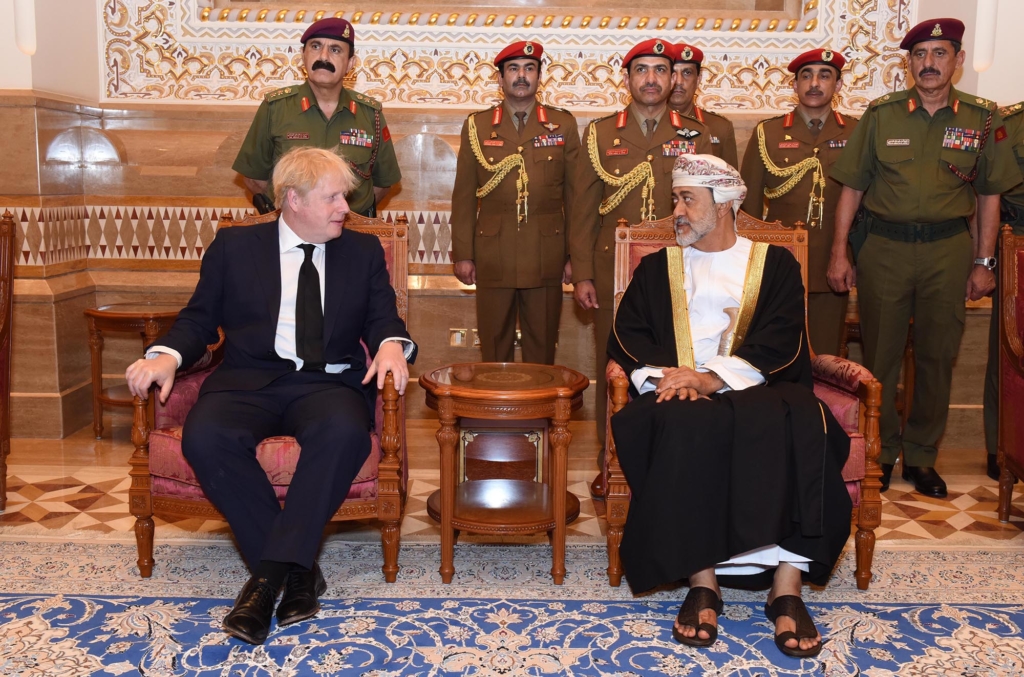 Everyone's confused and disoriented at this difficult time, I know, but Alex Massie's latest article for The Times is breathtaking ('Union's success contains seeds of destruction'). As the good ship slips below the very waves it's ruled for so long more of this can be expected, a sort of death-rattle for the Union as scribes and oracles become more and more contorted in their output.
On the day that the head of the UK government's legal department has quit over Boris Johnson's proposal to renege on last year's Brexit deal relating to Northern Ireland (the sixth senior Whitehall official to resign this year), on the day when the day when it was announced that (six months after the WHO declared a global pandemic) No 10 have failed to set up a credible testing system, on the day when former Tory Nick Boles described "Leaving the transition without a free trade deal with the EU would represent the biggest failure of statecraft by a British PM since Suez", on the day when it was revealed that the British military supplies 'mercenary' forces to the dictatorship of Oman – yeah on this day – Massie writes: "Scotland has retained its nationhood because Britain is so essentially liberal and decent" and "Ms Sturgeon's political ambitions are made possible by the success of the Union she has devoted her life to destroying."
As we witness a state disintegrating under the weight of its own venal incompetence, hubris and hypocrisy this is an astonishing late-stage analysis from someone who had been perceived as a credible observer. It may be a form of delirium. Even as Brandon Lewis admits that the Government will break international law on EU Withdrawal Deal (with the plaintive: "We are only breaking the law in a specific and limited way") Massie continues with his vision of Britain as a source of all that is tolerant and liberal:
"Independence is possible precisely because the idea of Scotland is so potent. It remains so largely because of the efforts of Scottish unionism. In like fashion, the essential, liberal decency of the British state — still evident, despite everything — is revealed by its tolerance of those who seek to destroy it."
He continues:
"The argument against independence is not that it would be a disaster but that it is not necessary. Scotland is still Scotland after all — and still so after more than 300 years of Union"
and
"Hence Scotland enjoys all the trappings of nationhood without the inconvenience of statehood."
That Massie and his colleagues currently smearing ink across the public world fail to recognise is that their vision of "nationalism" is one skewed by their own privilege and distorted by their own positions. At one point this becomes comically off-kilter as Massie announces:
"Bannockburn was a victory for unionists to celebrate since it allowed for future Union, rather than immediate incorporation."
As Unionism becomes a matter of morbidity and further decay sets in to the Johnson regime seemingly rushing towards No Deal with the new found glee of a cult member for the Kool-Aid, you wonder if there is any threshold for these folks? Perhaps not. Perhaps they are so engulfed with like-minded men of supreme confidence that nothing will break their belief in Britain's innate superiority and benevolence across all time.
I do however agree with one line in Massie's article:
"One of the better arguments for independence is it would force Scotland to own its own inadequacies."
I genuinely agree with this and this is true across social, political, cultural and economic realities where mistakes and deficiencies will be ours and ours alone to face and resolve.
But the biggest inadequacy we face is our deference with putting up with this state of affairs for so long.
The author is confused about the drivers and motivations behind the Yes movement.
This is not about being 'distinct' – this is not – in the highly patronising charicature of the Times columnist – about Gaelic road signs or John Buchan novels, this is not about battles of the past or a culture and land held in aspic by landed power over centuries. This is about the power to govern ourselves and create a better society because the one that we've inherited from his elite is one that is disfigured with inequality and scarred by multiple crises across housing, environment, health and many more. People do not want the "trappings of statehood", they want the power to affect change in society. The problem is that "Scotland being Scotland" isn't enough any more. This complete incomprehension is now faced with a movement that is only nominally "nationalist".
What the Unionist media elite is faced with now is a movement made up of people who had never voted Yes, never supported independence, people from all walks of life and parts of Scotland and people who are members of all parties and none.
What they don't yet realise is this isn't a nationalist movement any more, this is a movement for democracy.