The Next Tipping Point is a Public Broadcasting Travesty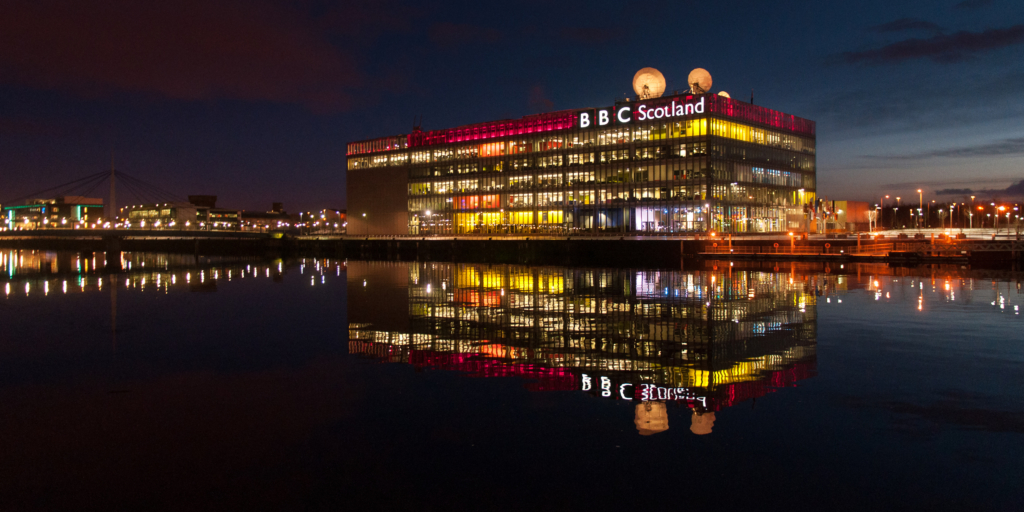 The BBC has made a serious mistake. Whilst criticisms of BBC Scotland date back to 1998 (and way before 2014) they have become more entrenched and more widely felt throughout Scottish society. The problem is not just confined to those of us who perceive it to be ridiculously politically biased, but for a wider group who regret: the infantilism of its news output; its imperviousness to new talent; its super-serving of certain demographic groups;  its west-coast bias; its lack of serious investment; its inability to innovate and super-conservative commissioning process; its lack of diversity; the role of Mentorn (and on and on and on like a Call Kaye phone-in).
But the decision yesterday to cancel – then row-back and pretend they hadn't cancelled – the First Ministers daily corona briefings are a new level of shambles. In the face of a tsunami of criticism the BBC was forced to make a rare public appearance and try and front up their ridiculous decision:
"I would emphasise that we are not stopping doing the briefings. To suggest that is simply untrue"

Head of Public Policy at BBC Scotland Ian Small speaks to @BBCJohnBeattie about the decision to alter live broadcasting of the Scottish government's coronavirus briefing. #TheNine pic.twitter.com/wN7CKfwvJ7

— The Nine (@BBCScotNine) September 11, 2020
The decision we were told was based on "editorial guidelines", though what these were or who controlled them was less clear.
Incredibly Ian Small ("Head of Public Policy") made the following claims: 1) that things were getting back to normal in terms of the coronavirus (not sure what world he's living in) 2) that they had to review how to get information across to people (the daily briefings have had huge viewing figures, this is a nonsense) 3) that they are not really stopping the briefings – just doing them when they are deemed important (and yet the thing that is actually working about them is that they are regular and daily updates). In a fast moving situation with localised outbreaks, regional lockdowns, and new guidelines being announced, having a central single voice of authority with expert advice has seemed invaluable.
But Small's most dubious claim is that these changes have not come about from political interference. This despite the fact that we can see this happening in real time with Jackie Baillie and George Foulkes tweeting their own glee: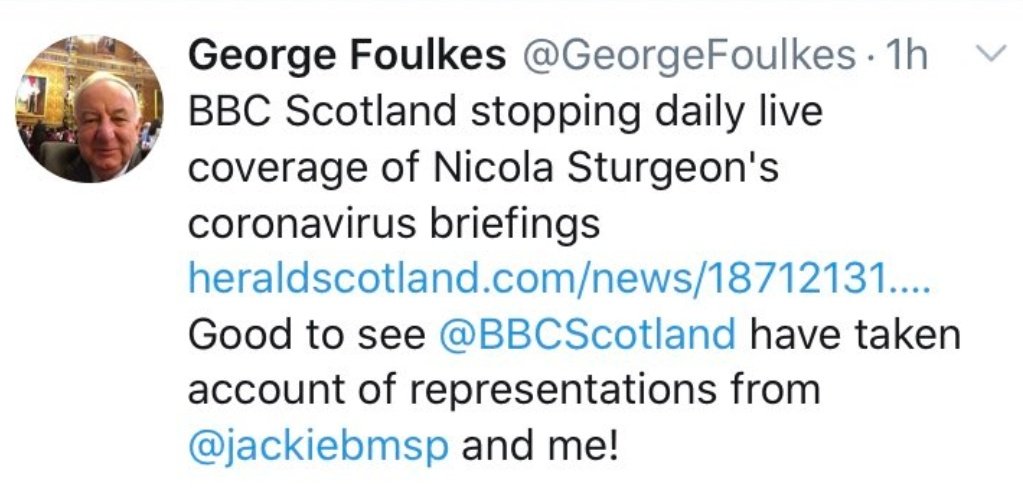 Essentially Nicola Sturgeon is being punished for competence. It looks very much like the state broadcaster has caved-in to political pressure because the 'threat of a good example' was unacceptable for a political establishment already on the ropes.
The irony of all of this is that Nicola Sturgeon had been fastidious in NOT being political and avoiding making political capital from the crisis. The medical and public health strategies have been marked by their pragmatism and diverging only from UK or English policy when it was deemed necessary. It is precisely this lack of politics that has gained her respect in the wider Scottish public (and beyond). It is this that's intolerable. It is not being political that is being punished it is being respected. It is not about being partisan it is about being stateswoman-like.
We are now in the farcical situation where – as Blair Jenkins (the former head of BBC Scotland News) – has laid out, SKY News currently carry the daily briefings and are likely to carry on. Are we really to be in the situation where a commercial tv station deems the First Ministers public health announcement but the public broadcaster doesn't? On a further technical point Jenkins points out that leaving the sat vans and kit in place but not using them is a serious misuse of investment. That's expensive equipment not to use.
This is an appalling decision which has already backfired massively and will continue to do so. The BBC is already seen as a partial player in Scottish politics and will now be seen as an active actor by a far wider section of society. This has terrible consequences for the reputation of public broadcasting and the people within the organisation who are good journalists, producers, technicians and editors. There has never been a time when we need good solid clear communication and to build non-party political trust.
This will rightly be seen as a highly-partisan decision aimed at silencing the First Minister.
New Tipping Points
AS we witness the polls continue momentum it's becoming clearer we have reached a new tipping point. Survation yesterday announced the latest polling.
Holyrood voting intention from Survation shows the Greens up to 10% (+1) and the SNP up to 42% (+3) on the Regional List …
The new @Survation Poll – Scottish Independence Referendum "Should Scotland be an independent country?" Yes 53% (+3) No 47% (-3) 1,018 respondents, residents of Scotland, aged 16+, fieldwork 2-7 Sept 2020. Changes w/ Jan 2020.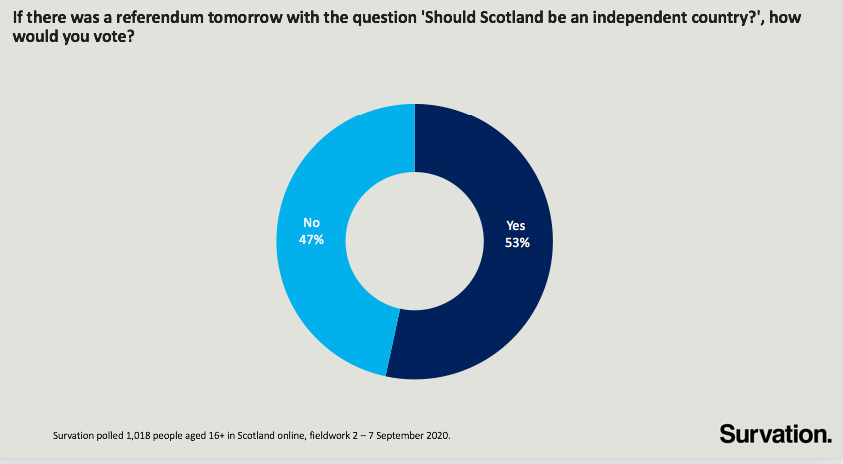 While some maps were described as showing Orkney and Shetland as a penal colony for the Lib Dems.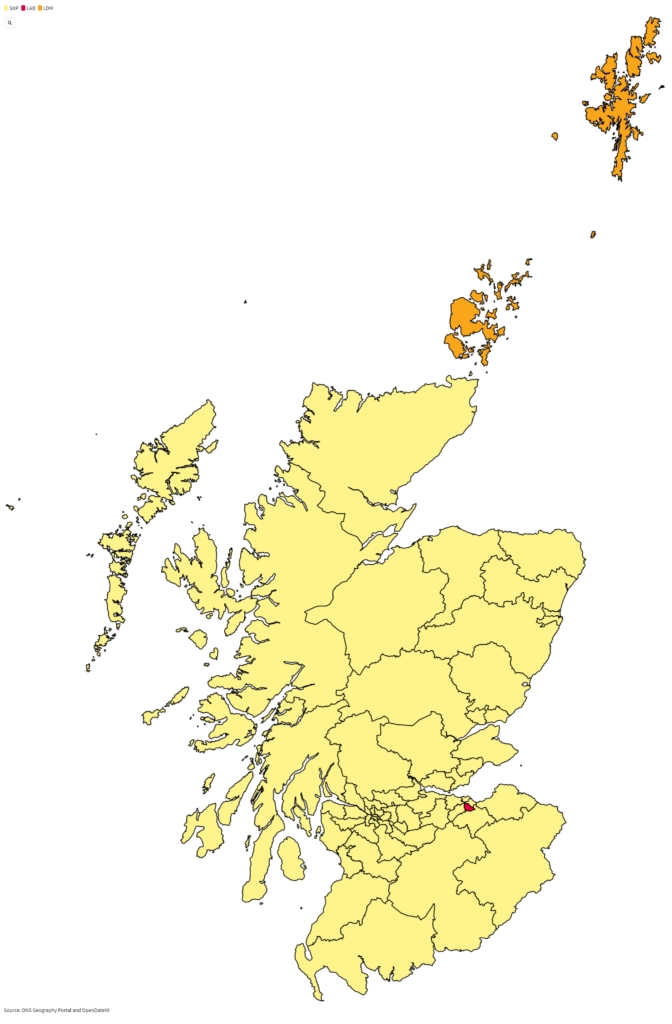 More and more I'm seeing the case for independence made by people who would never have made it before.
A friend of mine who has been a life-long member of the Labour Party, Mary Lockhart, and not just a member but a worker and a candidate and a representative has described how she has shifted on the constitutional question:
"I am finding it very difficult to be entirely rational in the face of the election of Boris Johnson, and the fact that a proven serial liar, responsibility dodger, racist, sexist, anti-democratic sociopath and his ragbag of the wealthy corrupt not only won an election, but months later, his Party is still polling on a par with the no longer minimally socialist Labour party. This makes an objective assessment of where I am on Scottish Independence difficult. I think a third option now would fall, and that people are polarised to the extent that all it would do is lessen the majority for whichever of Yes or No won, and leave us still in a very divided Scotland, with hundreds of thousands, perhaps millions, feeling betrayed and angry. I no longer believe that I will see socialism in my lifetime, whether in an independent Scotland or in a terminally sick and divided UK, because I think the dying days of rampant unregulable transnational capitalism will last for a very long time, and end in a horror which has only just begun. But I do think the UK is already profoundly undemocratic, and that there would at least be some positive challenge towards real change, some bounce of optimism, alongside the initial hardships of an independent Scotland … and perhaps a climate in which fresh ideas would be seen as risks worth taking in a society worth building…So, for reasons which have little to do with nationality or economics, I favour independence."
This view is increasingly prevalent amongst Labour members alienated from their own party and positive about independence. The reality was spelt out by the former leader Kezia Dugdale this week:
🔎 Former Scottish Labour leader Kezia Dugdale says a referendum is coming: "If you look at current independence polling, there has been a considerable shift from No to Yes.

The arguments around economic security which made them vote No last time have been quashed by Brexit." pic.twitter.com/BhpG7eyyKr

— Yes (@YesScot) September 8, 2020
If the actions taken by BBC Scotland were intended to prevent the exposure of the First Minister to the wider public and put the Scottish Government in a bad light it has spectacularly backfired. It is a travesty to threaten public health for political interest.