Boris Sells the Family Silver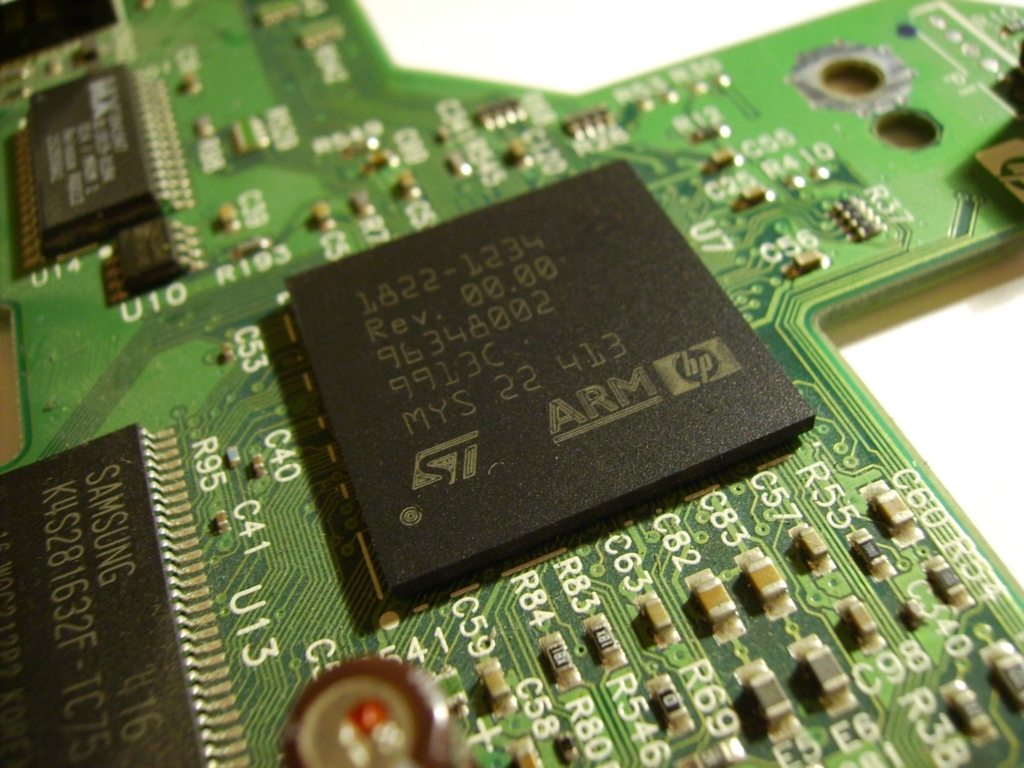 HOW THE AMERICANS ACQUIRED THE UK'S MOST IMPORTANT HIGH-TECH COMPANY FOR A SONG
*
THE big economic news this week was the sale of Cambridge-based chip designer ARM to the US tech giant with the unpronounceable name, Nvidia.  The deal cost Nvidia $40bn in cash and shares. As a result, the jewel in the crown of the UK's computer industry is now owned by a company headquartered in Santa Clara, California.
*
But the implications go far beyond that.  This deal is going to embroil the UK directly in America's Tech Wars with China.  Which means ARM is about to become a hostage in the increasingly acrimonious trade talks between Boris and the Whitehouse.
For now, Nvidia is being all sweetness and light.  Head honcho Jensen Huang told the media: "We want to grow ARM and make it become even greater." He said ARM would create more jobs at its facilities in Belfast, Manchester and Warwick and there would be a new artificial intelligence research centre in Cambridge.  Placated, the Tory Government made appropriate noises about protecting British economic interests but otherwise accepted the fait accompli.
Others are not taking the news so calmly.  The Labour Party has shed its normal somnambulant approach and called for the deal to be blocked – or at least have some conditions attached, such as a legal commitment to protecting jobs at ARM.  This has been backed by Prospect, the trades union covering tech workers in the UK.
Most interesting of all, opposition to the take-over has been voiced by ARM's founder, Austrian-born, serial entrepreneur Hermann Hauser. Should the take-over go ahead, Hauser has also called for ARM to be exempted from regulations which give the White House powers over the sale of products containing American technology.  Otherwise the Yanks might stop the sale of ARM products to China.  Around 20% of ARM's current revenues come from China.  The Chinese media has already begun to worry about being cut off from ARM computer chips.
UNDERSTANDING ARM
What exactly does ARM make?  ARM designs the architecture for the chips used in almost every mobile phone in the world, from the iPhone to Android devices.  That's a lot of phones.
ARM stands for Advanced RISC Machine, and RISC stands for "reduced instruction set computing".  Decoded, we are talking about putting a mini, self-contained computer on a microchip. Essentially, this lets a device do things faster.  It is now the gateway to everything involved with sifting big data sets in real time, otherwise known as Artificial Intelligence (AI).
The ARM boys and girls in Cambridge at the forefront of the global AI revolution, which includes data mining, driverless cars, facial recognition technology, and crypto-currency mining. In particular, ARM has been developing chips for the so-called "internet of things", linking everything that moves in a 5G-connected universe.  Which, of course is why everyone and their uncle wants a piece of the company. And why the Americans are so keen to block China's access to ARM products.
Amazingly, ARM started out as a tiny firm called Acorn back in the 1980s, making widgets for the famous BBC micro-computer.  ARM represents practically the only home-grown British (never mind European) computer success story.
Desperate for investment cash to develop tech for the 5G future, ARM's Chief Exec Simon Segars did a deal with a weird and super rich Japanese private equity and technology firm called SoftBank, back in 2016.  With the help of SoftBank, ARM went private. In total, the deal cost SoftBank a cool $32bn in cash.  The marriage with SoftBank was designed to protect ARM from US predators and give it access to the Japanese company's deep pockets.  Unfortunately, the dream turned sour very quickly.
SoftBank is run by loonies with access to vast sums of money, much of it from Saudi. SoftBank basically started buying up tech companies wholesale, betting that one of them was bound to become the next Apple or Google. The outcome was obvious: SoftBank paid out too much (for Uber, amongst others) and started to run out of cash. Meantime, companies SoftBank had acquired, such as ARM, were neglected.  Result: SoftBank has done a reverse ferret and is selling off stuff to acquire cash. Hence it is selling ARM.
(This folks, is how global capitalism really work. It is a vast exercise in financial speculation. The next time you hear some mad libertarian tell you the state can't pick winners and we should put our lives in the hands of hard-headed private investors, feel free to laugh out loud.)
As SoftBank bought ARM for £32bn and is selling it for $40bn four years later, it has made a turn on the deal.  On closer inspection, though, SoftBank's gain is a bit more qualified.  Nvidia is paying for ARM with $12bn in cash and $28bn in its own shares (invented for the purpose). This means two things.  First, Nvidia is actually getting ARM for a cash song. And second, because it has got ARM on the cheap, Nvidia has no real incentive to retain ARM's operations in the UK once it has its greedy hands on the British technology.  It's goodbye ARM.
WHO IS NVIDIA?
What about Nvidia?  The company started out making graphics cards for computer games. Gaming still accounts for a half of its sales.  Indeed, revenues have mushroomed during the COVID-19 lockdown, which is where Nvidia got the cash to buy ARM.
In addition, the Trump administration printing money to drive the US stock market into crazy heights, has had a spectacular impact on the valuation of Nvidia. Back in 2016, Nvidia had a market value similar to that of ARM.  But the soaring US stock market (an entirely artificial creation) has boosted the share price of Nvidia into the stratosphere.  The company now has a market value of circa $300bn – 10 times the amount SoftBank paid in cash for Arm.
Nvidia is using its insane share price to go on a buying spree, to make itself the dominant chip maker on the planet.  In fact, this summer Nvidia – a company most people have never heard of – has overtaken Intel to become the world's most valuable chipmaker.  At the same time, it is literally buying up other company's proprietary technology.  That includes ARM.
Remember that ARM only designs chips, then it licences the technology to others to manufacture.  But Invidia wants to keep that the ARM designs and make its own chips.  That has two serious consequences.  First, ARM won't be able to licence its new chip designs to other companies apart from its parent, Nvidia. That will kill off ARM's major revenue streams, eventually throttling the British company.
Second, with ARM technology, Nvidia is moving aggressively into chip making as well as licensing. Nvidia's acquisition of ARM comes just when Intel's next generation of chips has encountered major delays. Expect Nvidia to use ARM tech to contend with Intel across a wide range of devices.  This underpins the rise in Nvidia shares over the past two months.  However, straddling two distinct business models – manufacturing and chip design – is risky for Nvidia.  If it runs into trouble, expect it to cut back on investment in ARM.
HIGH POLITICS OF HIGH TECH
Where does this leave the UK?  Boris & Co. are in deep doodoo over the ARM takeover.  For starters, US trade negotiators are likely to use it as a bargaining chip.  If the UK blocks the ARM deal, or insists on onerous conditions, expect US trade negotiators to play rough, citing British unwillingness to treat American companies fairly.  I can't see Boris defending ARM or British technology, if it means sinking a quick trade deal with the White House.
Of course, there is one person in the Boris entourage who might be worried by the assault on ARM – none other than a certain Dominic Cummings. Super nerd Cummings has long dreamt of creating the first billion-pound UK high tech giant. Unfortunately, the only possible basis for such a tech superstar was just acquired by Nvidia.