The Balerno Blueprint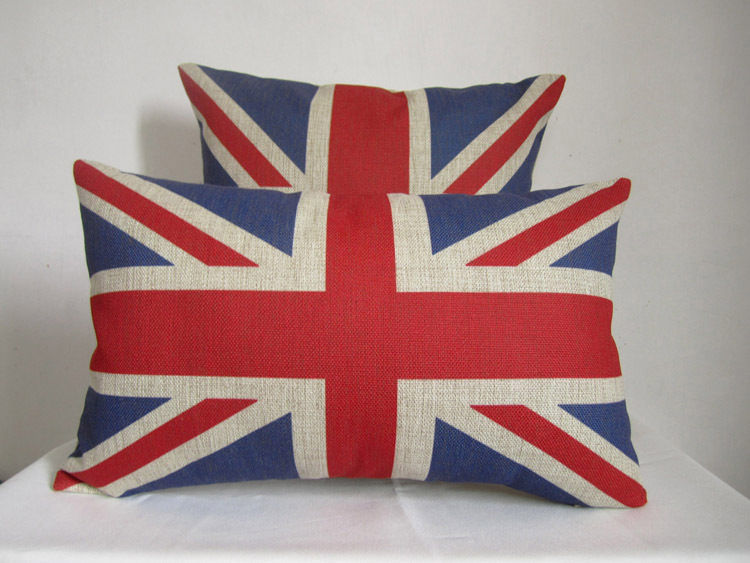 Neil Mackay's Herald on Sunday interview feature with Andrew Wilson (The Big Read: SNP target 2026 in 'roadmap for independence' from party's top strategist Andrew Wilson) was execrable in very sense. From the sycophantic tone to the revelations about a disastrous politics and a disempowering strategy it will have left many in the Yes movement amazed dispirited and angry (not necessarily in that order).
From the rose vase to the Union Jack scatter-cushions to the chic man-cave, the scene-set had a strong Accidental Partridge vibe about it. Wilson's domestic bliss oozes the aura of someone who has prospered by a long spell of corporate lobbying nurturing the very business interests that dominate our lives.
The interview is astonishingly unquestioning.
"IF the Yes movement has a brain, then it's called Andrew Wilson" Mackay writes.
"Wilson is, after all, the man who has done the hard thinking for the Yes movement. The 49-year-old economist and former SNP MSP was the brain behind the Sustainable Growth Commission, which built the economic case for independence."
Yet none of this is true.
If the Yes movement has a brain, it's a collective hive brain of hundreds of thousands of ordinary and extraordinary people thinking how they can escape the British state and transform Scotland from the very corporate capture that Wilson represents, or we could name dozens of hard working writers and researchers and activists that you could call 'the Yes movement's brain' with some credibility.
Contrary to Mackay's assertion he has done none of the hard-thinking for the Yes movement. The Growth Commission is a series of lazy platitudes and business-as-usual mumblings that has been widely derided and debunked and is strategically useless.
Wilson's vision of the future is so desultory it's mind-numbing.
On the tragically stupid strategy of sterlingisation he says:
"Accept that we don't have monetary sovereignty for the first period after independence. After all, we don't have it now."
Wow, okay, that's inspiring.
The timescale is also an exercise in miserabilist lethargy.
Independence – such that it could be described as such at all in his vision – might arrive some time around 2026 with a possible decade after that before we'd have our own currency in Wilson's mind.
If you're lolling around with your scatter cushions in Balerno this timescale might be fine, but some of us, most of us, have pressing things to attend to (like transforming Scotland from its current state in which poverty is endemic and housing is in perpetual crisis dominated by a rentiers economy and the sort of companies that grease Wilson's palms.
Mackay's interview technique seems to be to avoid any scrutiny at all. On Wilson's role at Charlotte Street partners Mackay writes: "Wilson swears everything is above board."
"We don't lobby Government," he insists.
But lobbying is actually his job.
Any journalist would have HAD to at that point stop Mr Wilson and point this out.
Other aspects of this visionless vision are equally troubling.
Wilson wants to see an "annual solidarity payment going from Scotland to the UK to make good our inherited obligations". England needs to know that "we'd contribute a share of the national debt interest ongoing".
We are not told on what basis these calculations are made.
Continuing the theme of advanced inertia we're informed that Scotland should continue to contribute to UK international aid "as we wouldn't yet have programmes available for a couple of years" – though we're not told why this should be.
Whilst we're patting cushions and arranging the roses we're told: "After independence, Wilson looks forward to the debate about what sort of country will emerge. Left or right? "Whichever end of the spectrum it is will be a democratic matter for the people of Scotland."
Well yes, except the structural way that we enter independence is important and means that much of this will already have been decided – not by the people of Scotland but by the likes of Wilson.
After a Yes vote Wilson argues "we'd seek to bring the most experienced talents of Scotland to bear on what happens next" – namely negotiations with Westminster. "I'd love people like Alistair Darling, Gordon Brown, and others, to play a role in making good the decision of independence."
Prominent No figures should sit on a "council of the country which pulls together our best and most experienced states-people".
In this scenario we're led to believe that the very people who have been fighting tooth and nail to stop Scottish independence should be rewarded and empowered in a Post-Yes settlement. This is bizarre.
The entire 'vision' is one of endless placation and triangulation. There is no sense of urgency at all – and the inevitable outcome would be that a future Scotland under the Balerno Blueprint would look and feel almost exactly as it does today, with the same people, the same politics and the same business classes in charge. It is in effect arguing: UK:OK.
The Yes Movement (and the SNP) must reject all of this.
Scotland needs to be transformed. Independence needs to be a transformative process, as an event it has to be a rupture. It has to be a revolt. If it's not it's utterly worthless.
This doesn't mean that a strategy doesn't need to take people with it, it does. Any strategy needs international credibility and recognition. But we need to be insurgent, imaginative and dynamic, we needed to start several years ago and we need to reject this manifesto of inertia.
These people are what the late (great) David Graeber called the 'Extreme Centre'. He explained: "Those who are called the 'moderates' are actually the most immoderate people possible and the reason why they are so uncompromising is that they don't really have a lot of positive arguments. they're not really for anything."
Talking of Barack Obama Graeber is scathing:
"The reason he worked is because he looked like the kind of guy who would have a vision. He acted like a visionary, he had the intonation of a visionary. He would look into the distance like he really believed in something. It shows you something about just how much visionary politics has been killed that it didn't even seem to occur to people to ask what his vision actually was …".
"It turns out his vision was not to have a vision."
This is what we get from the 'éminence grise' of Charlotte Street Partners.
It's not too late. There are plenty of people with real brains, real vision and a real sense of urgency. In fact they're everywhere: we're a multitude.