ScotGov's New Inward Investment Strategy Dissected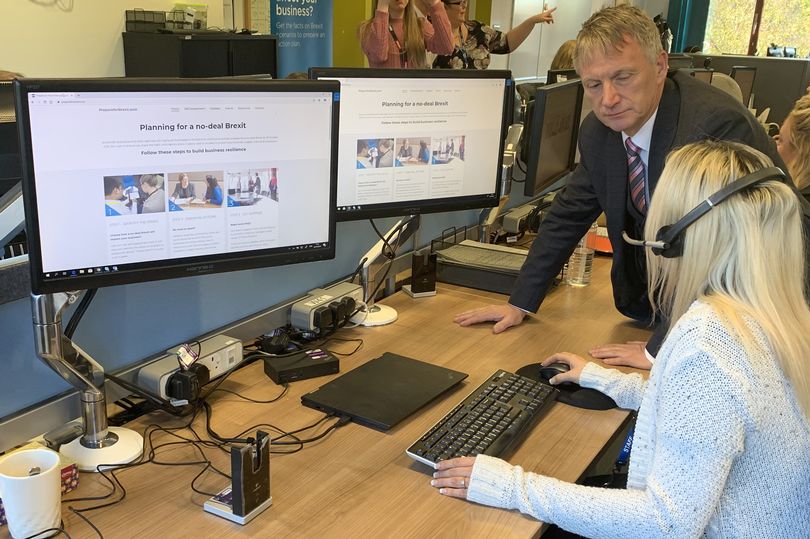 ON Tuesday, the Scottish Government published its latest plan for encouraging foreign inward investment, all 85 pages
(see here).
The foreword is signed by trade and innovation minister Ivan McKee, a down to earth lefty.  So it is odds on he didn't pen the words over his name, which are a tribute to all the puerile prose written by spads: "Scotland is well placed to support global businesses to achieve their future ambitions where there is strong alignment with the technologically enabled, net zero, inclusive wellbeing economy we are seeking to create."
So: what does the plan offer?  It begins by outlining just how dependent Scotland is on external control.  Inward investors (including from rUK) own 3% of Scotland's businesses, yet are responsible for 34% of employment (624,000 jobs), 46% of GVA (£41.7bn), 50% of turnover (£119.6bn), 63% of business R&D (£782m), and a whopping 77% of exports (£24.2bn) – with 86% of Scotland's top 100 exporters being foreign or rUK-owned.
One might pause at this point and reflect that the pressing issue is not how to put more of the Scottish economy under external control, but rather how an independent Scotland would recover domestic ownership of the main levers of economic management. If two thirds of your R&D, half of your business turnover and 86% of your top exporters are externally owned and controlled, what hope have you of setting a local agenda based on a "technologically enabled, net zero, inclusive wellbeing economy"?
Of course, there is an important place for inward investment.  As the report points out, it offers advanced technology and direct connections to the global economy, as well as cash.  Also, I might add, it forces Scottish productivity to keep up with the rest of the world.  The issue is not inward investment per se but what emphasis you place on it and (most important) how you make it your servant rather than your master.  These questions the ScotGov report simply ignores.
I'll grant you the report tries to make positive arguments for high levels of inward investment by comparing Scotland with other small countries.  For instance (page 11) the report claims that "foreign-owned companies make up a similar share of the Scottish economy to many other countries in Europe (e.g. Germany, Sweden and Austria)".  Actually, when you include the contribution of rUK companies to Scottish GVA, the degree of external control is nearly twice as great as in Sweden and Germany and 50% more than Austria. The degree of external hold over GVA in Scotland is actually on a par with Ireland.  This is a case of the report getting muddled between foreign (non-UK) contribution to GVA and the rUK component.
The report also says that "on average, inward investment tends to pull Scotland's average wage upwards within and across sectors". It presents data (page 13) suggesting that inward investors have a higher average wage in almost every sector, when compared to Scottish businesses.  The detailed numbers come from the Chief Economic Advisor.
The problem here is that the statement "on average, inward investment tends to pull Scotland's average wage" implies we are all better off, even those in the Scottish-owned part of the economy.  But the Chief Economist's data shows a dual labour market, with wage rates lower in Scottish-owned firms virtually across the board.  There does not appear to be any competitive factor forcing all wage rates up (as Scottish-owned companies try to keep labour).
It is certainly true (and has been since the 1950s) that foreign inward investors in advanced manufacturing, the upper tiers of finance, and in the oil sector pay higher than average wages and salaries, which is not to be laughed at.  However, this is not charity but is simply a reflection of the profitability in these sectors. Far from proving this has the impact of raising average remuneration all round, the Chief Economist's data indicates there is something deeply wrong with how the Scottish labour market is working.
*
It might be a dearth of skills.  Indeed, there may be a correlation between inward migration of professional workers and inward investment as a whole, leaving native workers out of the loop.  It might be segmented local labour pools resulting from poor internal public transport.  Or all these factors.  Whatever is causing the problem, the solution lies with internal reforms – especially to up-skilling – not encouraging more inward investment.
The report is very enamoured of Scotland's ability – through ScotGov agencies such as Scottish Development International – to attract inward investors, especially big banks.   For example (page 16): "Scotland has also seen a real impact from relationships with large multinational investors, for example, Morgan Stanley and JP Morgan… Both companies now have operations in Scotland that are significant to their global corporate footprint."
International finance capital has a large presence in Scotland.  Indeed, with the flight of RBS and HBOS to London control, an independent Scotland would see practically all its financial and credit system in foreign hands. The political and economic repercussions are obvious and negative.  To retain the sector after independence will put huge pressure on the Scottish Government to maintain low corporation tax and to limit regulation on the sector.  Encouraging yet more inward investment by finance capital only compounds this problem.
The report goes on to scratch its own back, lauding what Scotland has to off inward investors.  Buried in this section (page 30) is an interesting statistic.  Quoting data from the OECD, the report says that Scotland's productivity was 82.0% of the US level in 2017 and ranked only 16th out of the 37 major industrial countries.  So, despite all this inward investment, the Scottish economy is a productivity backwater.  Partly this reflects poor UK productivity.  And that in turn reflects very low levels of investment in advanced production technology.
Here is the key problem for an independent Scotland: how to raise productivity levels to global benchmarks and above.  That in turn means a significant rise in investment, not just in R&D.  There's no point in doing more research and development if you don't embody it in manufacturing. Certainly, inward investment can play a role in upping manufacturing investment (though filling more Edinburgh offices with bankers in red braces will not).  But to reach the necessary levels of manufacturing productivity will require a dramatic shift in domestic Scottish priorities – from consumption to capital investment.
Does the report add anything by way of strategy?  Its headline proposal is to identify and proactively target 50 leading global companies across "nine opportunity areas".  The problem here is that the spectrum of technologies the plan envisages attracting and development covers everything from space travel to food.  As a rule, ScotGov economic plans always fail to priorities – for the good reason nobody at St Andrews House is going to own up to missing out any part of the economy.  I'd suggest forgetting about "sectors" and concentrate on the "companies".
But how to attract more inward investment? There is an ominous lone in the section on attracting yet more agribusiness to despoil Scotland's natural environment. First the report says: "Scotland is one of a limited number of countries that can farm premium Atlantic salmon healthily and cost-effectively" (page 63).  Well, cost-effectively at any rate, but "healthily" is very much contested.  It goes on: "…we seek to strengthen our offer to inward investors through a commitment to reviewing the regulatory environment…"  I don't think the Scottish Government is planning a bonfire of regulations.  But if we premise our economic strategy on inward investment then we are starting down a slippery road in which the regulatory system will be up for grabs.
There's a final throw-away on page 82: "We will align with the Scottish National Investment Bank (SNIB) and other sources of capital to support incoming companies to grow".  No, the SNIB is primarily about investing in Scottish companies and projects.  Using SNIB to bribe foreign companies to come to Scotland would be another slippery slope.