Mossmorrans Catastrophic Emissions and Flares Demand Urgent Motion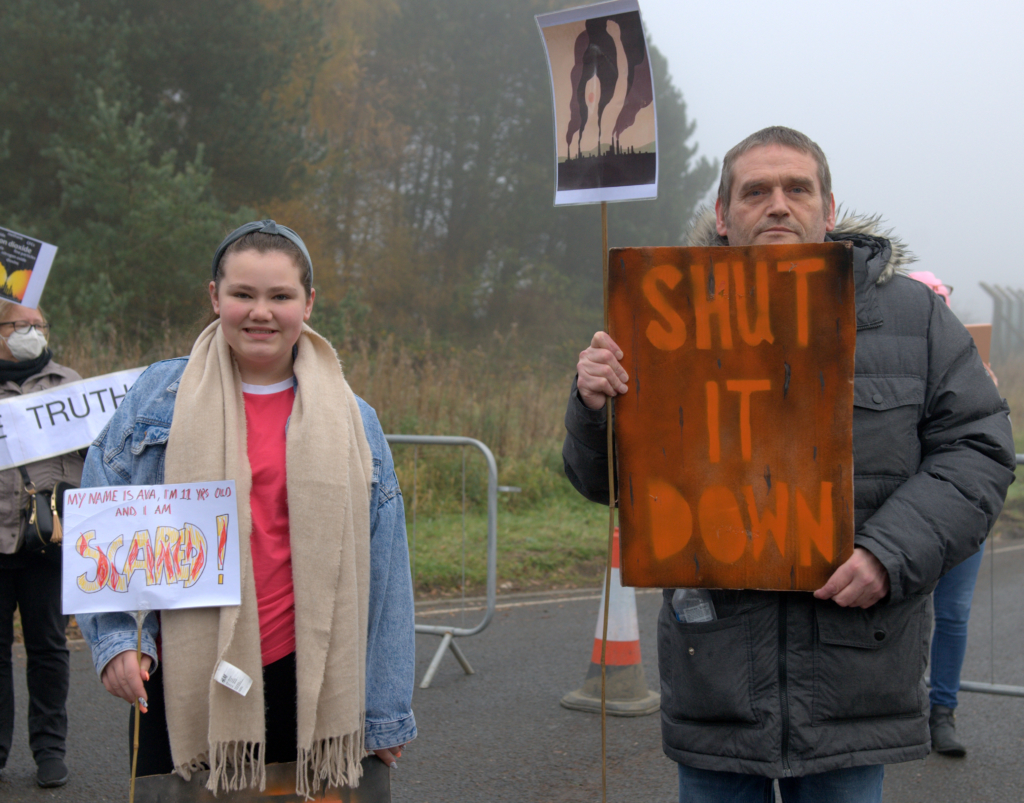 The fight for environmental justice at Exxon Mobil's plant at Mossmorran in Fife is heating up with growing local protests and FOI's revealing the oil giant plans for an enclosed ground flare (EGF) at Fife Ethylene Plant (FEP). Local activists have discovered that the Scottish Government are giving Exxon private permissions whilst publicly pretending they are taking action.
Linda Holt from the Mossmorran Action Group has said: "What Exxon's application shows is a major investment in a plant and proof that both Exxon and the Scottish Government have no plans to wind down its operations anytime soon. Paul Wheelhouse gave Exxon's investment the green light in a private meeting on 12 September 2019 (we did an FOI) so it's no surprise at all that the Scottish Government has refused to set up a Just Transition Board for Mossmorran in response to Mark Ruskell's motion a few months ago that they do so."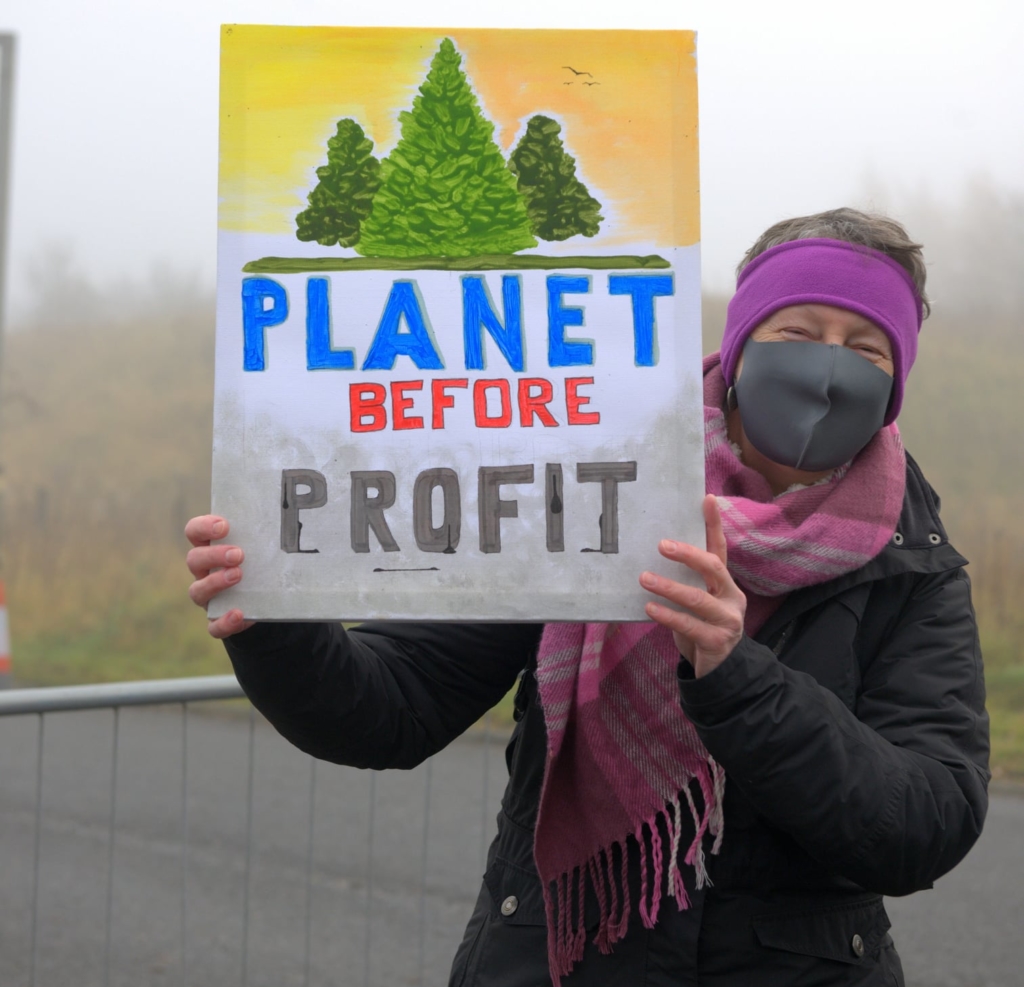 Now local councillors Mary Lockhart and Linda Erskine have tabled an urgent motion for debate at Fife Council tomorrow. It reads:
"Council notes with dismay last week's Sepa report of the emission of up to 13,800 tonnes of CO2 into the atmosphere from the Shell Exxon plant at Mossmorran between the 4 and 6 October.
This was the fourth period of unscheduled elevated flaring at the plant in 2020, was followed by an extended period of ground flare operation and has prompted weekly protests of growing numbers of residents outside the plant.
Last weekend there was further noisy elevated and ground flaring, with neither notice not subsequent explanation. Council further notes that whilst the Scottish Government has set up a Just transition Board for Grangemouth, no such Board has been established for Mossmorran.
*
Council reaffirms its call to the Scottish Government to commission an Inquiry into the Health and Social Impacts of operations at both Mossmorran plants: and calls on the Scottish Government to establish a Just Transition Board to examine all options for the short, medium and long term future of the plants, including phased decommissioning.
In the event that, despite these continued operational failures at the plant, the Scottish Government continues to refuse to act, Council will explore setting up a Just Transition Board of its own, as a follow on from the work of the Working Group set up by former MP Lesley Laird.
*
Council will also urge the IJB and NHS Fife to act to fill the gaps identified in its 2019 report on the health impacts of flaring at Mossmorran, and in particular to set up a dedicated facility to record and monitor the flaring related health complaints of residents."
*
Proposed by Councillor Mary Lockhart
Seconded by Councillor Linda Erskine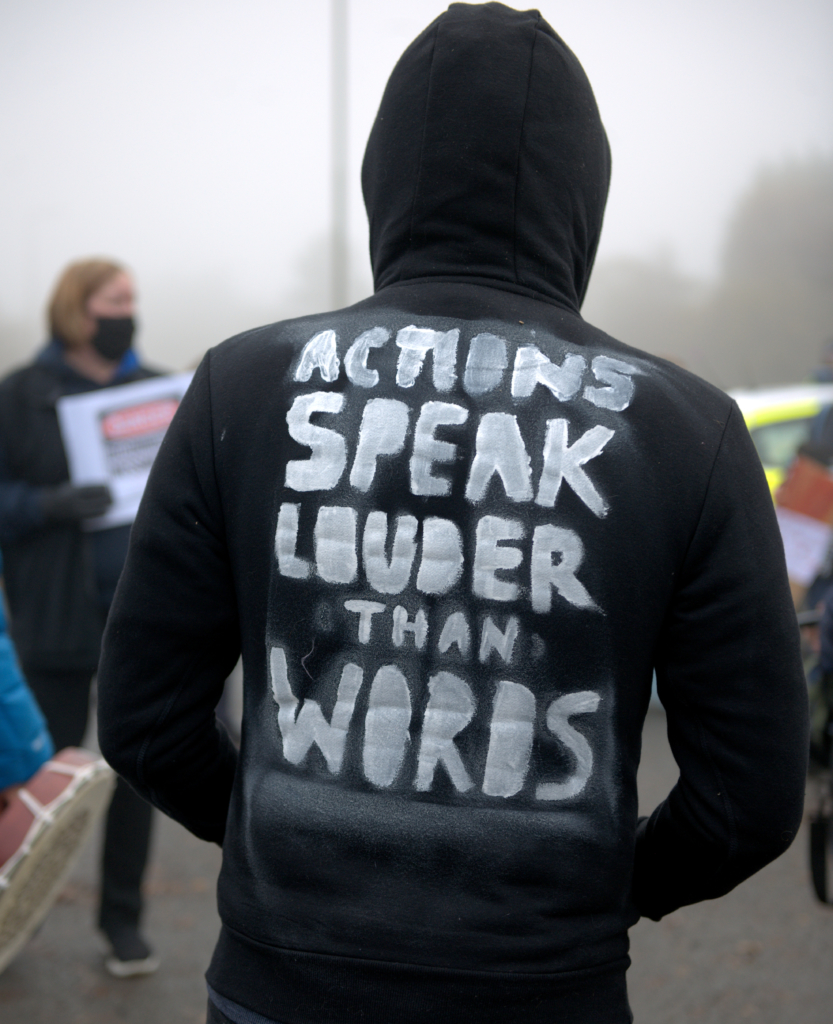 Mossmorran represents a twin tragedy. On the one hand it is a traumatic experience for local people effecting mental and physical health. On the other hand it represents an astonishing environmental hazard.
The impact has been described as "catastrophic".
The level of damaging climate emissions from flaring at the Mossmorran gas plant in Fife has recently been revealed by the Scottish Greens. On the third successive Saturday of protests at the plant, the party's environment spokesperson and MSP for Fife Mark Ruskell has described the climate impact of the flaring as 'catastrophic' and renewed calls for a transition plan for the plant.
SEPA figures shared with Mark Ruskell confirmed up to 13,800 tonnes of CO2 could have been emitted from Mossmorran during their last period of flaring in October. The total is the equivalent to the carbon footprint of return Glasgow-New York flights for up to 9140 people.
It's been calculated that it would take 11,500 trees 100 years to offset the same amount of carbon.
The latest incident of flaring lasted three days, from the 4th to 6th October. It was the fourth period of elevated flaring at the plant in 2020.
Mark Ruskell said, "Flaring is distressing and highly disruptive for local residents every time this fossil fuel relic suffers a breakdown, but these figures also now show the catastrophic long-term impacts this is having on our environment. Scotland has a legally binding target to achieve net-zero emissions by 2045, so it's baffling to find out this much carbon is regularly being burned off into out atmosphere with very little consequence for the operators."
"Work is planned to reduce the impacts of flaring, but it's already been delayed, and as far as I understand it won't have a significant impact on reducing carbon emissions. The operations of this plant fundamentally rely on the burning of huge quantities of fossil fuels, and we urgently need a plan to decarbonise it, or transition away from fossil fuel industries altogether in Scotland."
In 2018 it was reported to have emitted 885,580 tonnes of carbon dioxide (20 Polluters that Will Have to Radically Change if Scotland is Going to Meet Its Climate Goals), being beaten only by the Petroineos refinery at Grangemouth and Longannet power station in Fife.
The ongoing crisis at Scotland's worst polluter is now a test of the Scottish Government's environmental credibility. Does its Just Transition project mean anything at all? Can Exxon just act endlessly with complete impunity? Does the health of a local community mean nothing?
As we enter the year of the #COP26, the UN Climate Change Conference in Glasgow, this state of affairs will become an international embarrassment for the Scottish Government and it's beleaguered and discredited regulator.
[We mistakenly reported Petrineos refinery to be closed. This article was updated to correct that error.]
All photo credits: Derek Johnstone