John Major, Heirloom Unionism and Parody Britain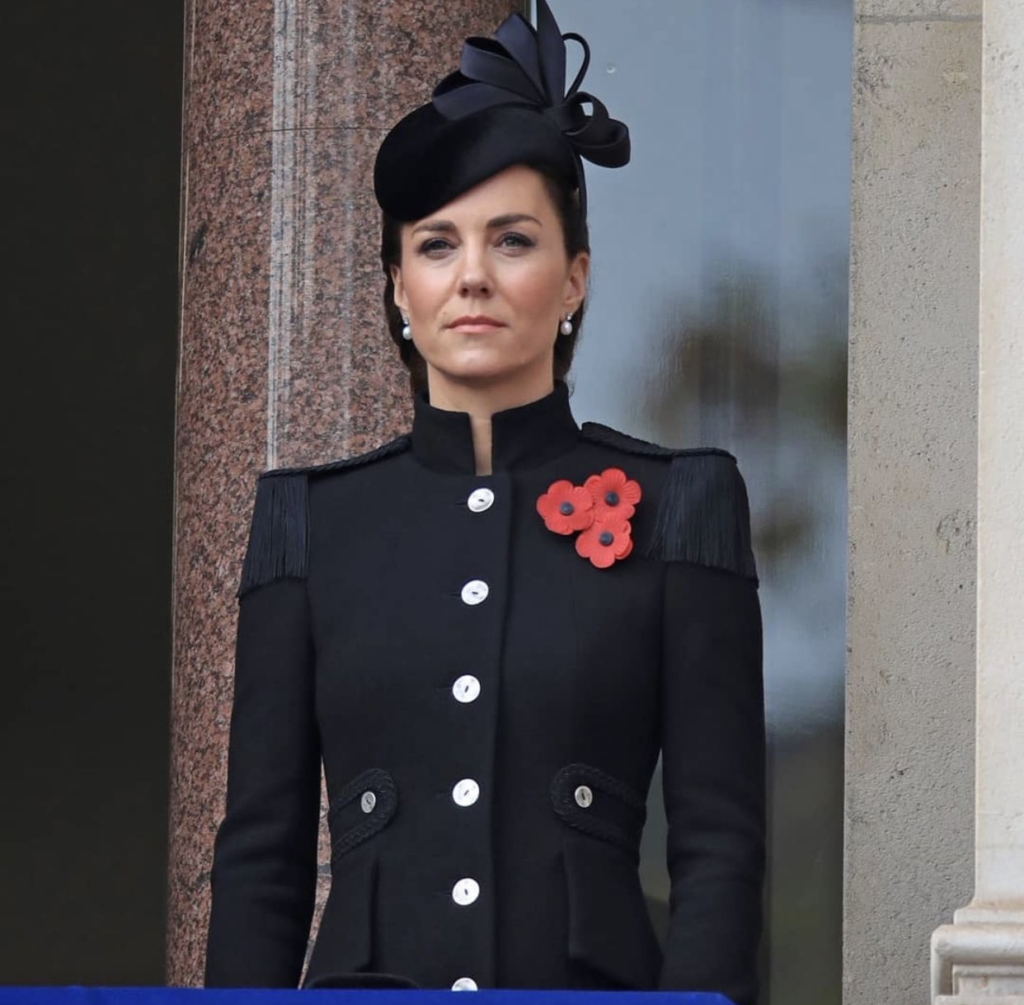 As Robert Peston tells us that the latest No 10 intrigue of back-stabbing SPADS is the "defining moment in the history of this government", we commemorate the fallen not just of the First World War with annual Poppy Wars but being the first country in Europe to mark 50,000 dead from covid-19.  Welcome to the Sunny Uplands.
As Parody Britain feigns solemnity Lee Cain and Carrie Symonds battle it out for your attention as unelected advisors and fixers slog it out, their dark arts slavishly transcribed by leaked memos and whisperings through Laura Kuenssberg and other media vassals and outlets. Two spectacles jostle for our eyeballs: one in which the ideological cabal of Leave eats itself as the futility and desperation of the Brexit fiasco reaches crescendo, the other in which the Duchesses of Cornwall and Gloucester and Cambridge, the Countess of Wessex and "Vice Admiral Sir Tim Laurence joins The Queen on the balcony".
One half is recounted with glee through broadcast rolling news, and reeled out through spasms of social media: "Dominic Cummings is NOT following Lee Cain out Number 10 door – PM's most senior advisor is staying on …" we're told, as insider journalists lift the skirts of government just high enough for a frisson that masquerades as accountability; the other half is spilled-out through faithful tabloids and spread through Daily Mail Britain, a subculture sustained through a drip feed of twitchy-curtains and quietly nurtured suburban xenophobia which venerates the remnants of the Windsor dynasty like a cult. As death and disease dominate our lives our media is saturated with gossip about people we didn't elect and we can't control but who draw huge salaries to entertain us.

As people face mass unemployment and redundancy, as people cling desperately on to the last fragments of their mental health, the media class spews tittle-tattle about their pals in high places.
As if to reflect this predicament what seemed like weeks of media output were taken up yesterday boring us with the "Word of the Year" as if the inanity and tedium of 2020 need codified by broadcasters too tired by their own output to care. "Lockdown" jostled with "Megxit" (defined as "the withdrawal of the Duke and Duchess of Sussex from royal duties, announced in January 2020") we were told.  Presumably "cronyism", "kleptocracy",  and "food banks" didn't make the cut.
If bunting and confetti were important to Declining Britain they are essential to Parody Britain but now are boosted by Poppies, churnalism and doublespeak.
As Britain soars towards our No Deal future the Home Office boasts: "Today, the #ImmigrationBill has received Royal Assent. This will end free movement and pave the way for the new points-based immigration system." The Independent reported: "Arms sales set to soar after Whitehall clears backlog of export applications."

Occasionally the elements of this dysfunctional Family of Nations collide for unintended comic effect. A giant poppy is projected onto Drax, the media dutifully tells us without a second glance. Bruce Heppenstall, plant director explains: "By projecting the symbol of remembrance onto one of our cooling towers we show our armed forces personnel throughout the generations the gratitude we feel for the sacrifices they've made" (- and we're going to make, he didn't add). This has got a strong Death Cult vibe about it. It's like something out of late-70s Dr Who in which an alien force lands and trolls the population with strange imagery before UNIT are dispatched.
This orgy of stupidity just rolls on through melancholy delirium punctured only by the joy of watching Britain disintegrate. We are experiencing (still) late or terminal Britishness. As Tom Nairn puts it in Pariah:
"Decline was the older, more genteel form of putrefaction which prevailed until the close of the 1970s. But from then on, a qualitatively distinct phase has taken over – the brazen simulacrum endured by all subjects of the Crown today."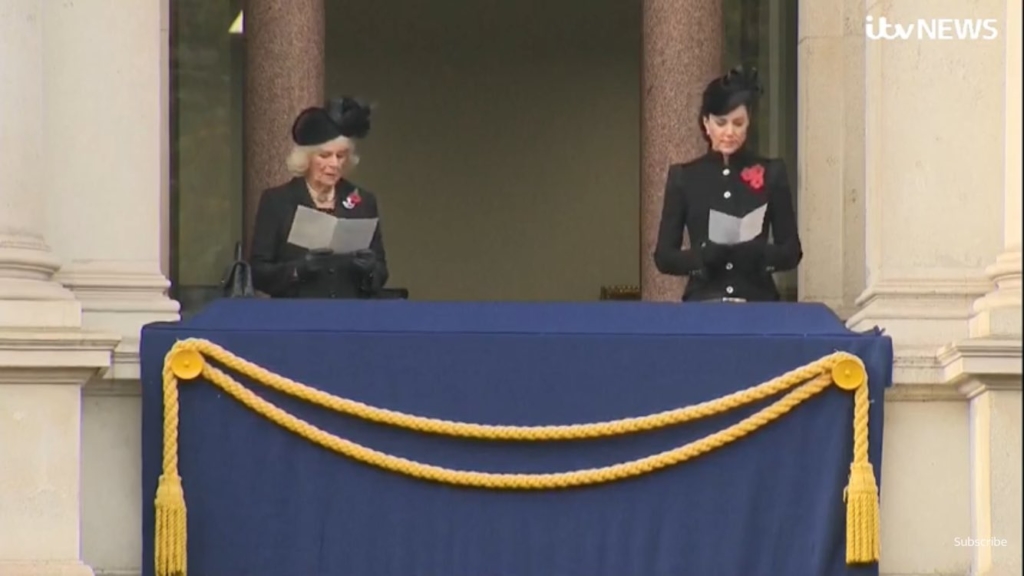 John Major's intervention in the constitutional debate has been treated with much seriousness this week. It follows similar ruses and ploys by Daniel Finkelstein, George Galloway and others to evade or distort the inevitable polling in advance. It shows two things, a growing section of the more Alert Tories have realised that their own position is untenable, and are getting visibly anxious, viscerally desperate; and second that many of them still believe they have the vested right to spout forth on these subjects and it will have some impact.
This isn't really working.
The idea that democracy doesn't matter, or that it's viable to shut-off all means of democratic expression that is being put out there by Alister Jack and Boris Johnson is the very caricature of a crumbling ancien régime.
When Tom Nairn wrote of the UK as a "changeling Kingdom of Thatcher, Major and Blair — a parody of Britain which strives to rejuvenate itself by will-power, charisma, histrionics, cascades of "new ideas" and ingenious policies from cones to domes — anything except a new political constitution. Within this non-stop, non-revolution from above, what we see are features of revered tradition reinvented as farce, and sometimes transformed into their opposites."
What is Brexit if it's not a "non-stop, non-revolution from above"?
The "cones and domes" have been replaced now with bridges to Ireland and Johnson's techno-gibberish.
Bells for Victory and Spitfire Britain
But Parody Britain has a new element, a new element of self-deceit, even as Lee Cain exits No 10.
Scattered among the poppies is a recurring meme carefully cultivated by the Leave leadership, that of conflating Brexit – and specifically No Deal Brexit – with "our finest hour".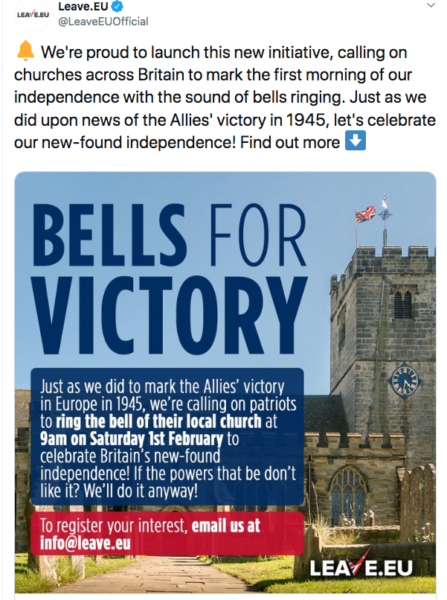 This strand neatly brings together a quasi-religious vibe with a retro-British militarism. Leave.EU here somehow managing to equate Brexit with defeating Nazism in 1945, mixing LEAVING Europe with LIBERATING Europe. A campaign run by forces allied with some of Europe's far-right now channeling the defeat of fascism, a political force intent on de-regulation and selling off of public / collective areas of the economy celebrating the moment that heralded a Labour government and the modern welfare state.
This is what Scott Hames has dubbed 'Spitfire Britain' as he recounts in an important long-form essay in The Drouth ('Spitfire Britain and the Zombie Union').
Hames is mesmerised by the 'stuck' and AWOL qualities of unionist political thought, which he says "has made almost no response to constitutional changes designed in its image over 4 decades. And now, I argue, it's probably too late for it to adapt and evolve."
"Brexit-as-English-awakening torpedoes the British high politics that gave us devolution, and turns 'the Union' against unionism" he argues "because Brexit nationalism mutates what Union and its avatars now mean, especially in England."
The predicament for Brexit Britain is a dark one as Hames outlines: "The waning energies of really-existing unionism are now antithetical to 'the Union', & seem to have no future as an ideology of belonging".

This artifice of nationhood is both potent and empty he argues: "But 'the Union' as a reified position and heirloom can potentially go on forever, whether or not there's any living unionism to animate it; and this tells us something about the nature of Britishness/Englishness and its 'popular inventories' – he argues.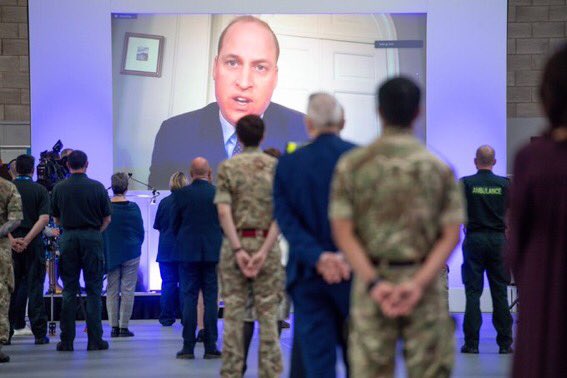 Squinting out from all this chaos is John Major – a throwback to a different era.
The media reports: "Refusing to sanction a fresh poll – even if the SNP triumphs in Holyrood elections next year – is likely to "help the separatist case" by fuelling anger, the former prime minister warned."
Instead, he called for two referendums, the first on the principle of independence, but with a second 'yes' vote – on the outcome of the negotiations – required for Scotland to leave the Union. Sir John suggested it was the way to defeat nationalism, saying: "Scottish electors would know what they were voting for, and be able to compare it to what they now have.
This kind of wide-eyed announcement is treated with a grave seriousness by an English political culture that doesn't know what to do and doesn't know what's going on as its convulsed by the Corona-Brexit experience. Anybody with any ideas is treated a reverence and earnestly discussed, especially if it has a "way to defeat nationalism". Routinely regurgitated Federalism is a favourite trope, though even its adherents are now bored with its return.
As Hames reports, devolution was supposed to work very differently:
"It was meant to work by dispersing and spreading UK power at once, planting new cuttings of British governance in Edinburgh and Cardiff. Over time, the spreading roots of these sapling assemblies — their local power and responsiveness — would strengthen the larger UK canopy by choking out the SNP and Plaid (invasive species, as viewed from London). This approach would renew the vows of traditional unionism, a compact seen to protect national distinctiveness within British structures of dual identity and shared rule. While devolution appeared to dilute centralised power, UK sovereignty remained untouched at the centre; indeed, it was legally and symbolically fortified, boasting fresh shoots and modern flexibilities."
Instead of "fresh shoots and modern flexibilities" we have Bells for Victory and Poppies projected on Drax towers. Instead of diluting centralised power we have "Beefy" Ian Botham and Baroness Fox elevated to the feudal remnants. Instead of Blair's Britain we have Cumming's Conservative Party. Instead of Donald Dewar we have Richard Leonard. Instead of "planting new cuttings" we have Brexit spread like weedkiller on democracy. Responsiveness is replaced with repression; Jack's jocular "forty years" quip.
The wonderful aspect of John Major's intervention ('Hold two referendums to defeat Scottish independence, John Major urges Boris Johnson') is the self-belief that it displays, despite everything. It's definitely just making things up as they go along but the idea that a two-part referendum would somehow salvage the situation is a quaint one.
"Many Scottish voices – and especially business – may support the logic of this: it may focus minds away from a short-term reflex opposition to a perceived English government, and back to the mutual and long-term virtues of the Union" he said in his speech.
This is a throwback to the anti-devolution tactics of 1997, if you recall. The idea to split the vote between 'the principle' and having tax-raising powers was a wrecking tool that failed (74% voted in favour of a Scottish Parliament and 63% voting for the Parliament to have powers to vary the basic rate of income tax).
What united the Alert Tories and the Dozy Ones is the failure to recognise that they need to actually articulate the "virtues of the Union". It's not that we will suddenly awaken from our slumbers and have a collective revelation. The level of denial at the state of the union is mind-blowing. This absence of a "living Unionism" can continue as an heirloom, a culture dead in every sense and meaningless to a generation that has no sense of Britishness but also no sense of what it can possibly mean. This is the true "defining moment in the history of this government".