Gaelic Promotion as Social Justice, Part One: Gaelic as the Language of a Minoritised Community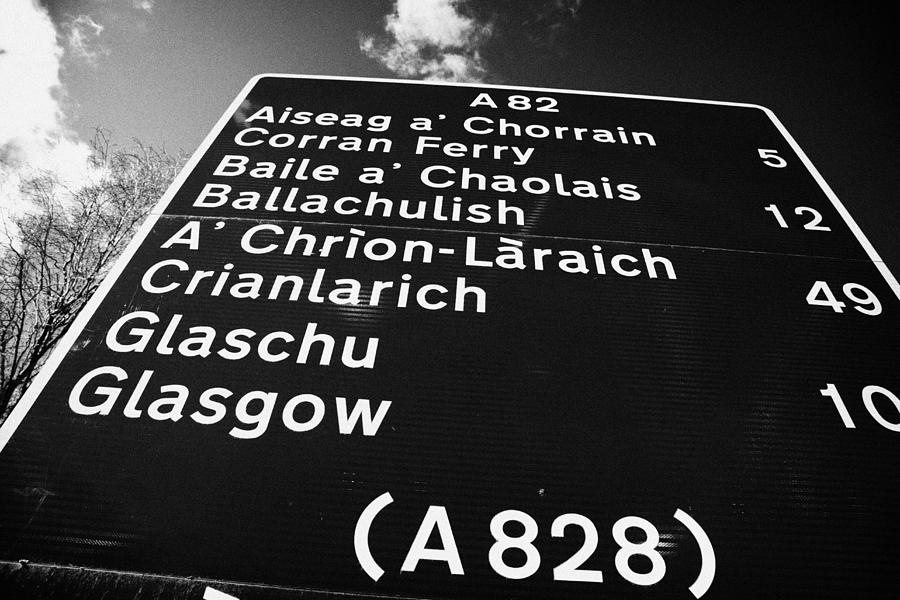 In the first of a series of articles Adam Dahmer explores the importance of promoting the Gaelic language, in response to some of the anti-Gaelic bigotry and misinformation that still exists.
When I first came to Scotland and began to study Gaelic, my teachers warned me about 'mì-rùn mòr nan Gall' – the indifference or outright hatred of many people in Scotland toward the Scottish Gaelic language. My own experience has shown me that such prejudice does indeed exist: many is the time I have disclosed my interest in Gaelic only to be told that I'm wasting my energies studying a 'dead language', or that it is wrong of me to speak Gaelic in the Lowlands, as it 'was never spoken here'. These arguments, of course, are easy to refute: Gaelic is very much alive – spoken by over 50,000 people in Scotland and the global Scottish diaspora, and studied as a conversational language by hundreds of thousands of language learners worldwide. As to the geographical range of the language in what is today Scotland, there are very few places in the North of Britain that haven't hosted long-term Gaelic communities at one time or another: even Caithness and the Lothians – the historically least-Gaelic regions of mainland Scotland – are dotted with Gaelic-language placenames; and Northumberland's Holy Island is only 'holy' because of the Gaelic-speaking monks who once chose to settle there.
A more discouraging argument against Gaelic is the assertion that Gaelic promotion is somehow nativist. The thinking goes that speaking multiple languages only divides people, and that one's only possible intent in promoting a specifically 'Scottish' language must be to incite the national or racial hatred of Scots against non-Scots. What the people who make this argument fail to understand is that Gaelic promotion is itself a social justice cause – no less than anti-racism, anti-fascism, feminism, or LGBTQ activism – as I hope to explain in this and subsequent articles.
People often liken languages to living things, describing the ones used by ordinary people in daily life as 'living', and those either forgotten altogether or learned only by specialists for use in institutional or ceremonial settings as 'dead'. One important difference between languages and things which are actually alive, however, is that no language 'dies' of natural causes, but rather because something happens which causes its speakers to stop using it. In the most benign cases of language 'death', the language in question might simply have evolved into distinct vernacular forms so different from the original language that they cease to bear its name, as happened with Latin; but – more often than not – the speech communities of 'dead' languages were instead forced to abandon their mother tongues through some sort of coercion. In some cases, this has taken the form of outright genocide: human death, on a grand enough a scale, is more than sufficient to bring about language 'death'. Less obvious but no less horrific than literal genocide is cultural genocide – the gradual destruction of a people through the unmaking of their cultural institutions by more powerful outsiders. It is cultural genocide to which, over the course of almost a millennium, successive Scottish and then British governments and their citizens have subjected, and continue to subject, the speakers of Scottish Gaelic.
Inevitably, some people balk at the notion of an ongoing genocide by the people of Scotland or the United Kingdom at large against Gaelic speakers. Detractors of the theory point out that there are few if any appreciable cultural differences between members of the Gaelic-speaking community and the 'average' citizens of the UK. Ironically, this very observation vindicates the allegation of cultural genocide, since it is only the continual efforts of assimilationist outsiders which have gradually eroded the beliefs and traditions that once made Gaelic culture unique.
At this point, some readers might ask what I, a mere learner of Gaelic, mean by 'Gaelic-speaking-culture', and for what purpose – and, for that matter, by what right – I speak in its defense. As it happens, there are many ways to answer that question, of which mine is only one. That having been said, there are many language learners – myself included – who defend Gaelic not only for their own sakes, or for the sake of the language itself, but for the sake of those to whom, by right, the Gaelic language historically belongs, and whose existence as a culturally distinct people depends on its continuation as a 'living' language: the Scottish Gaels.
Now, at any mention of the Gaels as a 'people', and of Gaelic as the language of the Gaels, some readers begin to feel uncomfortable. Am I saying that an ethnic group can have proprietary rights over a language? Yes, I am. Wouldn't that perspective imply that only Gaels should be allowed to speak Gaelic? No, it does not. Isn't that way of thinking essentially fascistic in outlook? No, it is most certainly not, and, in the following paragraphs, I'll do my best to explain why.
The idea of minoritized communities 'owning' aspects of their cultures is well established in social justice discourse: on this foundation rests the concept of cultural appropriation – the reason that white people draw ire for wearing traditionally Black hair styles, and that certain sporting teams in the United States face increasing public disapproval for using ethnic stereotypes of American Indians as their mascots. Believers in social justice judge, rightly, that the Black community 'owns' those hairstyles, and can therefore decide who gets to wear them; just as members of the American Indian community have proprietary rights over their traditional regalia and any depictions, however caricatured, of their own bodies. The same logic applies equally well to all cultural artifacts, including languages, that make minoritized communities distinctive. If you belong to a cultural group which has been historically discriminated against, then you have a right to curate how members of more historically dominant cultures use your cultural artifacts, including the way you communicate. British Sign Language, for instance, belongs to the British deaf community. Hearing people may learn to sign, of course, but it would be laughable – not to mention culturally appropriative – for them to consider themselves 'owners' of the language in the same way that a member of the deaf community would; or to say, on the basis of having learned the language, that they understood as well as a deaf person what it meant to be deaf.
It would be equally inappropriate for anyone to call a deaf person who reminded a hearing sign-language learner that they were not a stake holder in the deaf community an unjust gatekeeper: their status as a member of a minoritized community means that their decision to defend their cultural property against encroachment or misuse by privileged outsiders would be justified, since it would safeguard the wellbeing of their community. If most members of a minoritized community decide that they want no outsiders at all to use their cultural artifacts without express permission, then people outwith that community are ethically bound to accept that decision. Fortunately, the longstanding consensus among Scottish Gaels is that Scottish Gaelic – for so long in terminal decline – can use all the help it can get in its revitalisation, including the attention of enthusiastic language learners. That doesn't mean, however, that the language has ceased be the language of the Scottish Gaels, or that they have somehow ceded their cultural rights to the learners.
At this point, some people might object to the suggestion that the Gaels are a minoritized community, or that their struggles are comparable to those of other people for whom the global struggle for social justice exists. Even so, a minoritized community they are: mainstream society, whether in Scotland specifically or in Britain at large, has historically treated them with almost identical prejudice and cruelty to members of any other oppressed minority community in the United Kingdom. By most definitions, they were, in fact, colonized – a process which began almost a thousand years ago, and which has never really abated since. In the next article in this series, I will discuss this colonial process.