The Biden climate plan: what it means for the world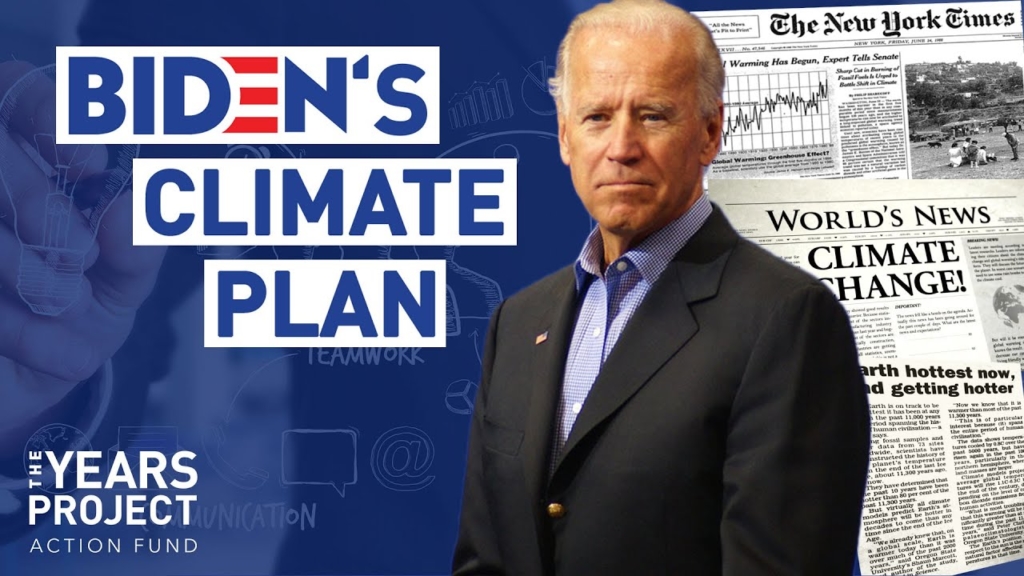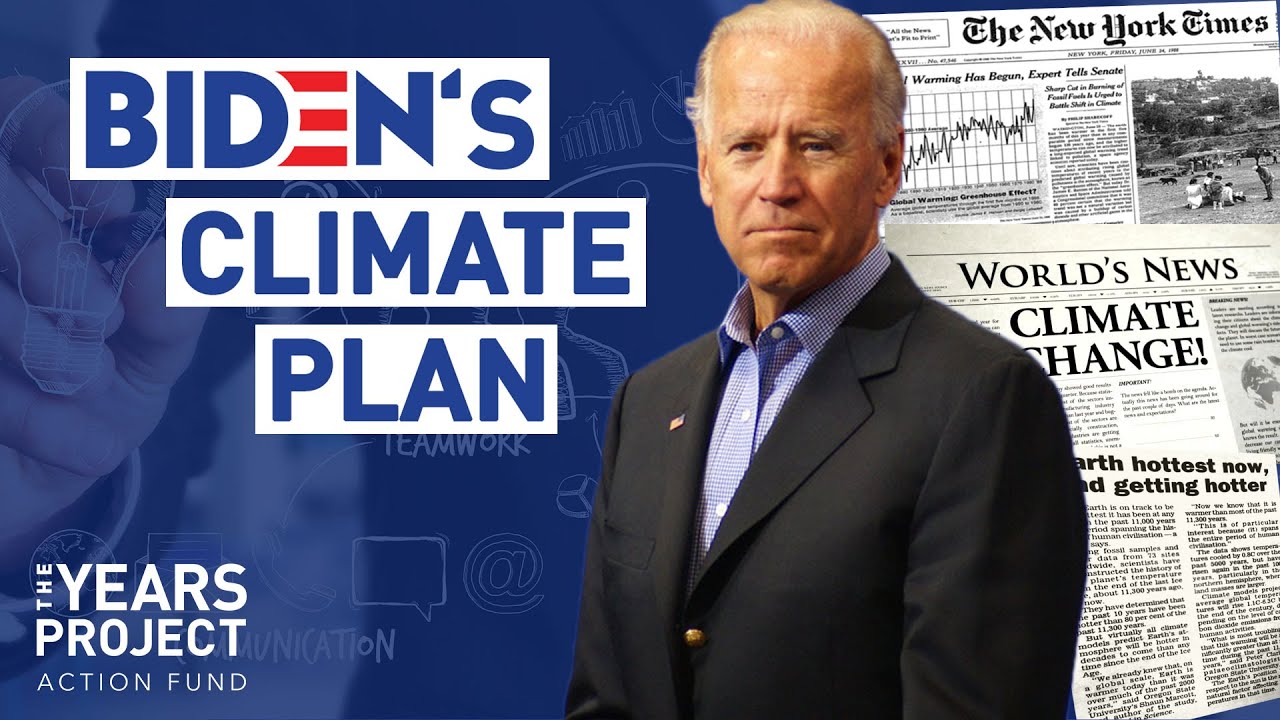 There are many reasons people outside the US are breathing a heavy sigh of relief at Trump's failure to win a second term. Climate change is just one, but it is a big one.
Joe Biden's climate rollout will not be perfect, and may be significantly stunted by a divided US Congress, but it goes a long way further than even his predecessor Obama went. He has also signalled noteworthy changes in the international outlook of climate action — and the testing ground for this will be the lead up to next year's COP26 climate conference in Glasgow.
Biden's climate plan
Biden has by far the strongest climate platform any incoming US president has ever had. It has links to, but is narrower than, the Green New Deal, the grassroots climate movement that has helped cement climate action as a major political topic in the US. 
The platform has a wide array of ambitious domestic goals, many of which will have knock on impacts for other countries due to technology spread.
First and foremove, he has pledged to set a net-zero by 2050 target — which would be far more ambitious than any previously set out by the US. This alone could shave 0.1C off global warming by 2100, according to analysts Climate Action Tracker. Many climate experts consider this US goal to be the last strand which can keep the Paris Agreement's 1.5C within reach, when combined with recent similar pledges by China, the EU, UK, Japan and others.
This long term ambition is important to signal direction, but the real test of Biden's climate plans is what he is able to get done in the next ten years. One area that is especially encouraging is Biden's plans to embed climate policy across government, including the defense, treasury and transport departments. "From the very beginning of the campaign, when President-elect Biden rolled out his climate plan, he made it clear he sees this as an all-of-government agenda, domestic, economic, foreign policy," Stef Feldman, Biden's campaign policy director said in early November.
Biden has also set out concrete efforts to address climate justice in the US, including a goal for 40% of overall benefits from clean investment to go to disadvantaged communities. Members of Biden's transition team – which includes dozens of climate change experts – have reportedly already been asked to identify policies to tackle pollution levels in Black and Latino communities.
Another of Biden's central climate pledges is to put the country on track to achieve 100% clean electricity by 2035. The World Resources Institute (WRI) has noted this target can be adopted through regulations under the Clean Air Act (ie without the Senate), advising Biden to also set progressive goals of a 55% cut by 2025 and 75% by 2030,
The senate issue
One major drag to Biden's climate plans is, of course, the US Senate. Control of this hangs in the balance ahead of two runoff races in the swing state of Georgia in January. A Democrat win in both would mean a 50-50 tie in the chamber, with vice-president-elect Kamala Harris in control of the deciding vote. A loss in either means a Republican majority It's worth noting though that Republicans could then lose it in the next 2022 elections halfway through Biden's term.
Without Democratic control of the senate, passing any major climate legislation looks doubtful, and would bring up the old Obama-era question of compromise versus ambition. Areas that are likely to prove especially tricky to pass are implementing a carbon price, clean energy standards and at least parts of Biden's planned $2 trillion green stimulus plan.
However, experts say much of Biden's climate action plan could still be put into action without the senate via executive order and the US's federal agencies. Biden has already set out at least 10 executive actions he will take on assuming office in January, including re-implementation of methane emission limits for oil and gas operations and new fuel economy standards for cars. He has also promised a moratorium on new drilling on public lands and waters efficiency, for the federal government to use its own huge financial clout to buy clean energy, and to require public companies to disclose climate risks and emissions in their operations and supply chains.
Biden will also be able to replace climate sceptics Trump appointees in federal agencies with people dedicated to climate action. Importantly, continued focus on climate from many progressive Democrats such as Alexandria Ocasio-Cortez and the wide scale grassroots climate movement in the US are likely to keep climate near the top of the agenda. Biden has already appointed John Kerry, a familiar face at climate talks for decades, as his climate envoy. The elevated position will see Kerry taking a seat at the White House National Security Council, the chief body responsible for planning foreign policy and ilitary matters.
Global impact
The US is both the world's second largest largest emitter and the only country currently not signed up to the Paris Agreement. Its planned return to the global accord after a year that has seen so many net-zero pledges is no small thing, especially it will come ahead of the COP26 Glasgow conference next year, long seen as a key moment for raised climate ambition
But it's worth remembering that even under Obama the US was nowhere near being a climate hero. There is cautious optimism about Biden, but nothing is guaranteed.
For one thing, even when the US has officially rejoined the Paris Agreement under Biden, its current climate pledge – set under Obama – promises only a completely inadequate pledge to cut 26-28% by 2025 based on 2005 level. "The US has always been a renegade nation as far as climate action is concerned — the abysmally insignificant targets it has set for itself under the Paris Agreement are a testimony to this," Indian climate expert Sunita Narain wrote earlier this month.
Four years of Trump have also further damaged an already shaky trust in the US's ability to follow through with its climate commitments. The US has now pulled out of the two major global climate change deals made in the last 25 years (the first being the 1997 Kyoto Protocol).
Climate groups are urging Biden to set out a new climate pledge for 2030 ahead of the Glasgow conference. WRI says this should be around 45-50% below 2005 levels, noting that action by cities, states and businesses could already reduce emissions by 37% by 2030. NGO Action Aid and the US Climate Action Network have estimated that in order to meet its "fair share" the US would now in theory actually need to be withdrawing emissions from the atmosphere by 2030. They are urging international cooperation and large transfers of resources to poorer countries to make up for failures so far.
Climate groups are also urging Biden to deliver the remaining $2 billion of a $3bn Obama-era pledge to the Green Climate Fund which Trump failed to deliver, and to promise more money for climate finance. The Green Climate Fund already started mobilising its next round of funds last year: a sizeable Biden pledge will be seen as a concrete proof he is serious about following through on the international stage. Biden has already pledged to recommit the US to the fund.
But how much money rich countries should deliver to poorer ones in the form of climate finance has long been a point of contention at climate talks, and it remains to be seen whether there will be a change in tone from the US side on longer term commitments.
One area to pay special attention to at future climate talks is the question of "loss and damage" – the irreversible damage suffered by people around the world from climate impacts such as sea level rise and extreme weather events. Under Obama and previous US governments, the US has strongly opposed accepting liability for this or signing up to promises to deliver "compensation" for loss and damage. "[T]hat's a line that we can't cross," Todd Stern, Obama's special envoy for climate change, told reporters at the 2015 Paris climate change conference.
A President Biden instead of a President Trump will be a world away when it comes to climate action, both in the US and internationally. Now the world is waiting to see how far Biden will manage to follow through on his promises of a clean energy revolution and environmental justice.