Shuggie's Glasgow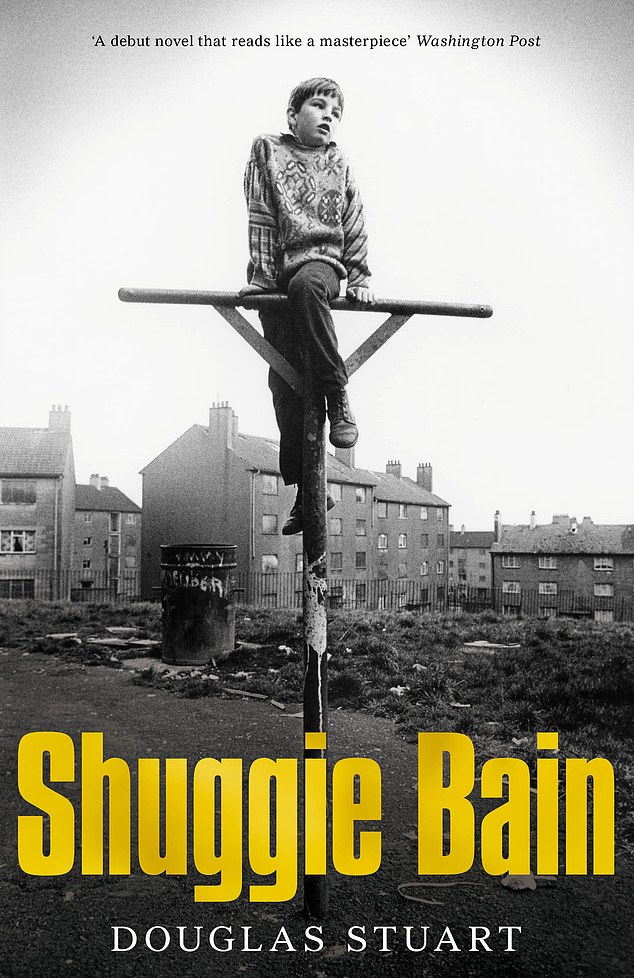 Before the hype, the Booker win, and the plaudits from the First Minister, Shuggie Bain was greeted ambivalently in Scotland. News of another novel about the grit and the glamour of the sick second city was met with audible groans. The title, the themes, the cover photograph, all played straight into a specific sub-genre of Scottish cringe. Scheme-cringe? Macho-cringe? Certainly a West of Scotland kind of eye roll. Paul McQuade tweeted to say 'Challenge: Write anything set in Glasgow that isn't about growing up in a scheme or alcoholism.' Laura Waddell put it exactly right in the Scotsman when she said (in an otherwise positive review) that the book's cover looks like it belongs in the 'forlorn Scottish section in Glasgow Airport's WH Smith, stocked with the miserable, outdated gangland pulp that makes contemporary Scottish publishers shudder.'
Now, as Scotland's second ever Booker Prize winner, Shug is talked about in different terms, with words like 'masterpiece' deployed. It has undoubtedly won itself a place in the Glasgow canon, alongside books like The Dear Green Place, Lanark, How Late it Was How Late, and The Cutting Room. Shuggie Bain will shape how Glasgow is seen, and inevitably, how it chooses to see itself.
There's no question that it is a great achievement. A view of Glasgow at once panoramic and claustrophobic; a moving portrayal not just of addiction, but of the desperate, enabling actions of those who love addicts, and who depend upon addicts for love. What lifts it above the tawdry miserablism of lesser accounts of the city is its narrator. Douglas Stuart gives us the gift of seeing a familiar Glasgow anew; showing it through the eyes of a queer child. We see the Clyde's industrial decline, the brutal impact of Conservative rule, and the terrible violence of a city blighted by class war and sectarian hatred. But we see that world freed of any national or political context, instead depicted with the naivety and honesty of a child survivor. Machismo and oppression brutalises one small boy in the city, but he overcomes Glasgow's drawn out deaths to tell us something deeply moving about resilience and love.
Personally I don't agree with McQuade, I don't think we have a surfeit of stories from the city's schemes; though they may loom overlarge in stereotypes of Glasgow. But regardless, we surely had not yet heard the voices of Glasgow's queer working class lifted up like this. Edwin Morgan called Glasgow the 'bisexual capital of the universe' and here we are given, perhaps for the first time, a gay Glaswegian bildungsroman, in which a child navigates homophobic and sexual violences as well as the streets.
But why, then, do I still sympathise with the novel's detractors? There are frustrations with Shuggie Bain's form, style and context which, as auto-fiction, it feels hard – even cruel – to criticise. At times though, even if it may be true to the author's life, moments of unremitting grimness and violence skirt all too close to parody. The reader and characters are not given enough space before the next blow comes, and the book ends up feeling like a mash up of Jim Kelman and Angela's Ashes; with us, the readers, cast as the Banter Boys from Chewin the Fat, enjoying the Glasgow Patter as we watch the horrorshow unfold. At its worst the book mines the cliches of misery memoir: art and artifice give way to the voyeuristic and cold. This feeling is at its most pronounced when the narrative moves away from Shuggie's mother, Agnes. It's there, removed from the warmth of Shuggie and Agnes' relationship, that the book struggles. Yet the depth of feeling for its characters cannot be faulted, and any criticism must come with the caveat that this is a first novel.
Perhaps this conflicted review of the book comes from reading it in its own city; while finding it so wildly disconnected from its own cultural tradition. Maybe my view of the book is harsher sitting, as I am, two streets away from the tenement in which the novel opens. It is hard to imagine it as a book that anyone in Glasgow would have written, or published, it being so seemingly frozen in a conception of Glasgow from its own past. And maybe that is the book's strength and its weakness. It is an intimate outsider's view of the city. If Douglas Stuart had settled down in Germiston or Pollokshields, his whole context for his story would have been altered, his memories of that time would have become coloured by what followed them. But from across the Atlantic he is able to show us a Glasgow preserved in alcohol, coloured by his own experiences outwith the city. Who cares if we don't always recognise it, or if we find it too grim or jarring. It is Shuggie's Glasgow.