It's a Long way from the Blitz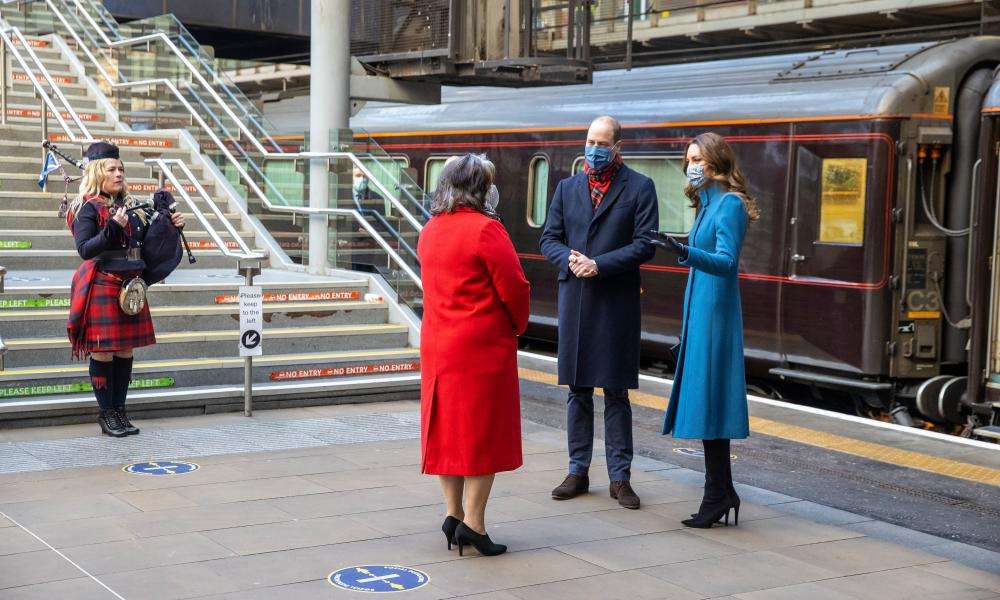 Britain is built on obscene deference. It's in its DNA. It's part of the story that allows us to endure semi-feudal remnants rather than a contemporary democracy. It stops us being citizens and fuels a superiority complex and rank exceptionalism. But this week saw a little of that crack as attitudes to the Duke and Duchess of Cambridge's tour showed barely concealed anger from the general public. 'Kate and Wills' (as the tabloids have them) arrived in Edinburgh for a series of pointless photo opportunities replete with tartan scarves and ridiculous posturing. They are the very definition of "non essential workers', but the fact that their stupid tour has gone down like a pint of cold sick should give us some cheer.
The edifice of Old Broken Britain cracks as being first to roll out a vaccine is presented as some kind of gritty Brexit victory and Matt Hancock appears on GMB to cry crocodile tears about how wonderful Britain is.
Health Secretary Matt Hancock becomes emotional hearing the words of the first man in the world to receive the vaccine, William Shakespeare.

He tearily says 'it makes you so proud to be British'.@piersmorgan| @susannareid100

Watch the full interview👉https://t.co/fzcHkA6S4k pic.twitter.com/IxzfZ3GAVs

— Good Morning Britain (@GMB) December 8, 2020
Meanwhile, back in reality:
"Britain's descent into a 'rump Trumpocracy' continued apace at the weekend when the Government's Environment Secretary George Eustice refused to condemn Millwall Football Club supporters who booed their own players for 'taking the knee' – a globally-recognised symbol of opposition to racism. Eustice instead used an interview with Sky News to denounce Black Lives Matter as a "political movement" – a complaint frequently used by those who simply oppose its campaign for racial equality. As Eustice sided with the Millwall mob, the nation's canines no doubt let out a collective howl, as they heard a not-so-subtle dog-whistle."
It's not just that living in this living Pantomime is degrading, it's that we have to view it though the prism of these charades and media tropes from this disheveled farce of a regime.