Gaelic Promotion as Social Justice, part 3: Anti-Gaelic Bigotry, and Why it is Wrong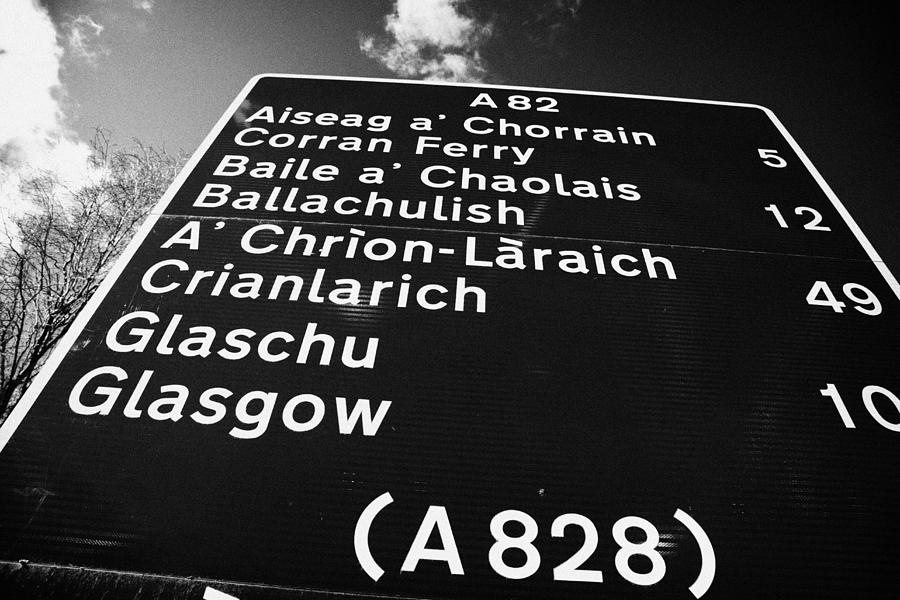 In light of the historical evidence showcasing the long-term subaltern status of the Gaels, their marginalization by both the Scottish and British establishments over the course of centuries, it becomes clear that the Gaels are, indeed, a minoritized people. Therefore, standing against the revitalization of their culture – including their language – is an act of bigotry; whereas promoting that language and culture is socially just. Even so, many people in Scotland and elsewhere in the UK continue to resist the promotion of Gaelic and other local minority languages. The following paragraphs will explore and address some of the motivations for this bigotry.
Some Scottish people seem to fear or hate Gaelic because they don't like the idea of there being a 'Scottish' language that they can't speak. Although the obvious solution to this problem would be simply for them to learn the language, some people balk at the suggestion, saying that those who encourage the learning of Gaelic are just trying 'impose' it on the people of Scotland. As it happens, no one who knows Gaelic, or who encourages others to learn it, can force anyone to learn the language, and most of us wouldn't do that even if we could. In any case, promoting Gaelic has never been about creating a culturally homogenous identity for Scotland – that's what the English language has been doing for the last 300 years, and the very thing we would like to stop. People need to understand that creating a 'Scottish' identity, of any kind, isn't the point of Gaelic promotion. Although Gaelic is a language of Scotland, it is the language of the Scottish Gaels, and its revitalization is for their sake, more than for anyone else's. When a Gaelic activist proposes that civil servants in Scotland should be able to interface with the public in Gaelic, it is not for the sake of forcing civil servants to learn the language, but so that the tens of thousands of Scottish people who speak the Gaelic language natively can interact with the government of their own country without using what is to them a foreign language. Similarly, when Gaelic speakers demand Gaelic road signs, even in the Lowlands, it is not to force non-Gaelic-speakers to try to read Gaelic, but so that Gaels travelling outside the Highlands have the option of reading the local placenames in their native language.
Some people object that almost all Gaels speak English anyway, and should therefore be content to use English like everyone else. While it is true that the vast majority of Gaelic speakers are also fluent English speakers, the assertion that they should therefore abandon the public use of their native language misses the point of public Gaelic promotion. Public services in Gaelic for the benefit of Gaelic speakers do not give them unnecessary or excess benefits – rather, they give them a degree of equality with English speakers which they have historically been denied. To use a comparable example, consider civil provisions for the physically disabled: public buildings have handicap access – or at least always should have handicap access – even though the people that use them could instead send friends or relatives to run their errands, or could ask passersby to help them up the stairs; and even though such people make up a minority of the population. This is because concessions to disadvantaged minorities don't exist for the sake of utilitarianism; in a truly utilitarian system, in which all decisions were undertaken only to provide the most good to the most people, all minorities – disturbingly – would be more or less ignored. The reason that these concessions exist is to guarantee the human dignity of individuals and groups who have been wronged by circumstance: they receive special consideration because either society or nature has withheld from them – or even taken from them – much more than the 'average' person has to do without. It is a question of fairness – of justice. That is, of course, why we call it 'social justice' to begin with.
A common objection raised at this point is to ask about other minority languages in Scotland, like Scots – and, for that matter, Polish, Spanish, and Urdu. Aren't they minoritized languages? Yes, indeed they are: Scots, along with Gaelic, is an indigenous minority language of Scotland; and Polish, Spanish and Urdu – although originating elsewhere – are each spoken by a minority of the Scottish population. As it happens, most Gaelic speakers – including myself – see no reason why these languages shouldn't be promoted as well, but to urge the promotion of minority languages in general as an argument against promoting one minority language in particular is a highly disingenuous argument. If someone says 'Gaelic should be promoted in Scotland', and someone else says 'Every other minority language should be promoted in Scotland', then the second speaker usually doesn't really care about the other minority languages – they just want to use those languages as a prop to silence Gaelic activists so that Gaelic will continue to decline. If the people who use non-Gaelic minority languages to argue against Gaelic really were concerned about the well-being of these other languages, then they would try to promote the languages in question – an action with which the Gaelic community would happily assist them – rather than saying that they would sooner have a universal English-only policy in the interest of 'fairness' than a Scotland in which any one minority language was allowed to survive.
In a further response to this point, it should also be stated that Gaelic revitalisation – and, to a similar but less urgent extent, the revitalisation of Scots – does have a greater right to assistance from the Scottish public than other minority languages in Scotland, for the simple reason that Scotland is both the region in which the language originated, and almost the only place on earth in which it is still spoken on a regular basis. This is not a question of nativism, but triage: those language communities which are in the most desperate need of help should be helped first, and, in Scotland, the need of the Gaelic community is greatest. Take for comparison the aforementioned examples of Polish, Spanish and Urdu: Polish is an official language of the country of Poland, and is spoken fluently by 50 million people world-wide; Spanish is an official language not only of Spain, but of almost every country on the American continent and of several countries elsewhere, and is spoken fluently by more than 570 million people worldwide; and Urdu is the official language of Pakistan, with 170 million fluent speakers worldwide. If any of these languages ceased to be spoken in Scotland – and I hope they do not, as I advocate for the wellbeing of all minority language communities in Scotland – then the languages themselves, and almost all of the speech communities that depend on them for linguistic identity, would continue to thrive on a global scale. Now, let's examine the condition of Scots and Gaelic. While Scots – or at least one of its dialects, Ulster Scots – has limited recognition in Northern Ireland, it has no official recognition in Scotland and boasts fewer than 2 million fluent speakers worldwide, most of whom live in Scotland itself. Scottish Gaelic, although at long last an official language of Scotland on paper, sees very little use by representatives of the Scottish government; and has fewer than 60,000 fluent speakers worldwide, almost all of them residing in Scotland. It is plain to see that if the revitalization movements for Gaelic and Scots fail in Scotland, then both of these languages will almost certainly die. Consequently, and as a matter of course, their revitalization should be a higher priority in Scotland than the revitalization of languages that do not require Scottish revitalization in order to thrive. Thus, while I support the promotion of all minority languages in Scotland, it is an imperative of social justice that Gaelic and Scots should take precedence.
At this point, some raise the argument that it must surely be racist to promote a 'white' language of the UK. In the next article in this series, I will discuss why Gaelic promotion does not reinforce global whiteness, but instead has the potential to serve as a tool in dismantling white oppression.