Apocalypse Dreams Playlist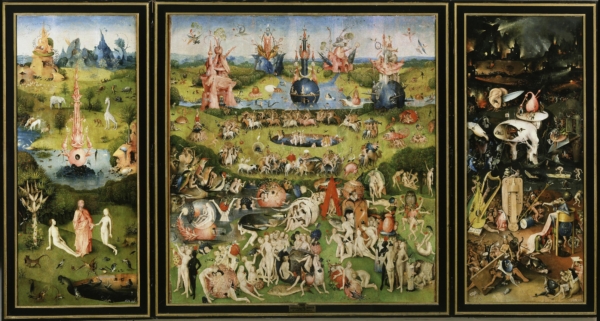 In hindsight, 2020 has been a misadventure. There's the global pandemic. Then there's this fun new virus upgrade that's all the rage in London; Christmas is in the bin; there's a no-deal Brexit impending; the algorithm-fuelled march of right wing extremism in this age of misinformation; an epic financial crash is in the post (the second of my short life); oh, and of course, who could forget the existential nightmare and ticking time bomb that is global warming. Remember back in January when Australia was on fire? Those were simpler times. It would be difficult not to feel a little bit weighed down and doom-laden.
At least we'll always have music. Even in the scorched, post-apocalyptic landscape, I imagine that wandering bards will travel from makeshift camp to camp, playing echoes of our lost past on stringless violins. Or something. What I am trying to say is that I have put together a playlist to get you through the festive season. (If you are hoping for REM, then tough. I can't stand them. I also decided not to include 'The Future', from Leonard Cohen's dad band phase, or 'The End' by The Doors because honestly, who has the time?) Enjoy!
Starting with the ever prolific King Gizzard and the Lizard Wizard's brand new song 'If Not Now, Then When'. It opens with the crashing waves and cymbals of a heavy metal song, initiating an epic End Times vibe, but quickly and surprisingly switches into something unexpected. Its a real treat the first time you hear it. "When the forest's nearly gone. When the hole's in the ozone. When the bees are gone. If not now, then when?' Another entry from Down Under with 'Apocalypse Dreams' by Tame Impala, off of the explosive and psychedelic album 'Lonerism' – their magnus opus, in my humble opinion.
Then I have the opening track from David Bowie's 'The Rise and Fall of Ziggy Stardust and the Spiders From Mars', 'Five Years'. Earth here has a more definitive deadline, and this is humanities swan song. Of course, in the rest of the album it is revealed that help is on the way in the form of a bisexual alien rock star, so, that's nice. I can imagine wailing this song drunk in the acid rain with makeup melting off of my face. Speaking of wailing, Pixies are next with 'Monkey Gone to Heaven' – a meditation on God and garbage. I know that the 90s weren't that long ago, but when I hear music about climate change from the past it reminds me of just how long we have been aware of this looming threat and just how little has been done by people in power. Eat the rich, I say.
The injustice of it all felt like a good excuse to include 'We Call Upon the Author' by Nick Cave & The Bad Seeds. Cave is an intelligent lyricist, and this song is no exception, including delicious words that I had to look up in the dictionary like 'jejune' and 'prolix' and such wise insights as 'Bukowski was a jerk!'. "He brings me a book on holocaust poetry – complete with pictures, and then he tells me to get ready for the rain, and we call upon the author to explain." Next is another favourite poet of mine, Tom Waits with 'The Earth Dies Screaming'. Tom Waits gifts us such vivid night-terrors of Armageddon, belted in typical, blood-gargling fashion.
Second song from King Gizzard on the playlist with 'Crumbling Castle' – the coming apocalypse seems a favourite subject of theirs. What with all of this talk of society crumbling I had almost forgotten about the atomic bomb! Yes, while we are distracted by energy saving lamps and bags for life, the great powers are still pointing their angry, metal death phalluses at one another! 'Nuclear War', by interstellar jazz explorer Sun Ra is a paired down call and response song that somehow manages to be hilarious, seeing the lighter, or perhaps more nihilistic side, of apocalyptic hellfire. While one of the most prolific recording artists of the 20th century, Sun Ra's mainstream success was limited. If you observe the image below, you'll understand why I think that is a shame.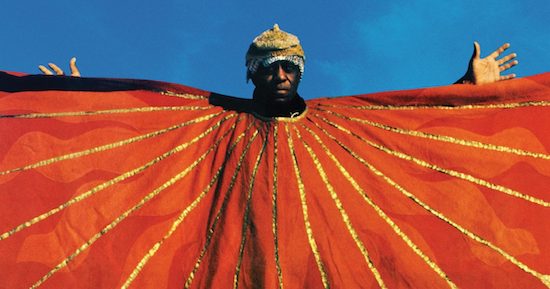 First of two songs from Gorillaz third album 'Plastic Beach' now: 'Empire Ants' featuring Swedish band Little Dragon. Widely regarded as one of the best albums of the 2000s, Plastic Beach is about the disrespect and destruction of our home planet and 'Empire Ants' acts as a moment's peace in amongst the chaos, with a lot of the production sampled from the Tomorrow's World theme tune. (Side note : my uncle appeared on Tomorrow's World in the 80s, complete with perm, Hawaiian shirt and white blazer. That's not important, but it is funny). Now 'Wor' by Edinburgh College of Art band, Django Django. War here is misspelled. I assume that was intentional.
'Gimme Shelter' by The Rolling Stones is quite a boring song without Merry Clayton's epic backing vocals. On the documentary '20 Feet From Stardom' it becomes even more epic when you discover that she recorded it at two in the morning, heavily pregnant and still in her pyjamas. Now, one way to make a lot of money is to write a song about a major city, so that it is played every time that city is visited in the movies. 'London Calling' by The Clash is so over-used by Hollywood that you can forget what a legitimate banger it is.
I was too young to properly register the Y2K panic, but it sounds mad! Having said that, '1999' by Prince was released in 1982 and so was probably too early to be inspired by that particular hysteria. Maybe he just suffered from a general fear of triple 0s. It does end with the line, "mommy, why does everybody have a bomb?" and I second that question. Gorillaz' Plastic Beach again, with 'Plastic Beach', the albums titular song, which harbours this particularly lonesome lyric: "to the dark, dark seas comes the only whale, watching ships go by." 'Tomorrow Never Knows' by The Beatles has lyrics influenced by the Tibetan Book of the Dead and the ego death that can take place through the use of LSD. Not technically apocalyptic, but certainly one way in which the world can stop. To me, this is a song about acceptance, meditation and growth – all things that might save us.
'Summon the Fire' by The Comet is Coming launches the "sweaty End Times rave" section of the playlist. If a comet truly were coming, once I was done wailing out 'Five Years' with a bottle of whisky, I would require some kind of ultimate, climactic, worldwide party, and I would want this song played on giant stacked speakers. The saxophonist, Shabaka Hutchings, would be dressed in Mad Max-type attire, and we as a people would give it one final cavort under the exploding sky. Scottish composer Anna Meredith's nerve-wracking 'Nautilus' also requires a huge sound system. Certainly not one to be played to quell a panic attack, I think of this song as a sort of contemporary take on songs like 'In the Hall of the Mountain King' by Edvard Greig.
I have chosen 'Right Here, Right Now' by Fatboy Slim because of its ticking clock, and also because last year he remixed climate activist and inspiration Greta Thunberg's powerful speech to the U.N. Climate Action Summit into it. You can listen to that here. One could find that a bit distasteful, but I find it genuinely moving.
"You are failing us. But the young people are starting to understand your betrayal. The eyes of all future generations are upon you. And if you choose to fail us, I say: We will never forgive you.

"We will not let you get away with this. Right here, right now is where we draw the line. The world is waking up. And change is coming, whether you like it or not."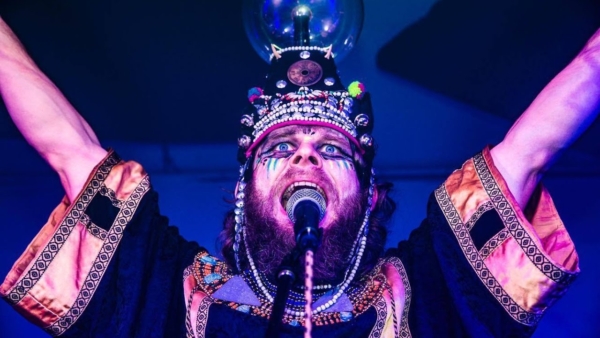 To put it plainly, everything feels a little bit f*cked. At least we have music, one banner of love we can all unite beneath. For that reason, I am playing out this playlist with the chant 'Demilitarise' by HENGE. I will let them say the last word: "We come in the name of RAVE. We bring you the gift of COSMIC DROSS – A kind of music new to your world. We have news. Planet Earth is an experiment. Your species was sent codes from SPACE, to help you LOVE and DANCE. But your leaders grew scared. They hid the codes from you. Now your CONSCIOUSNESS SHRINKS and they DESTROY your world with weapons of WAR. RAVELINGS OF EARTH, REBEL! Absorb the mutated frequencies of Cosmic Dross. There are no earth words to describe these sounds, but you will learn how to LOVE and DANCE again! THIS IS YOUR FUTURE. PUT DOWN THE WEAPONS. UNITE. AND COLONISE SPACE."
Viva la revolution!
The Garden of Earthly Delights by Heironymus Bosch, photo credit to The Art Archive/Shutterstock