Just Say No. Welcome to PTSD Britain.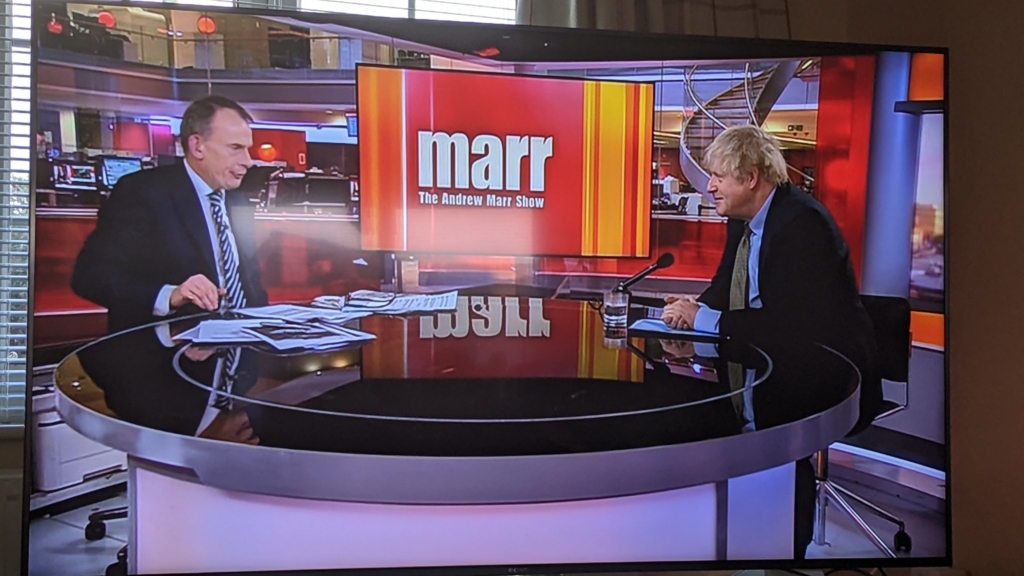 I think this is a pretense but at the moment Boris Johnson, emboldened by his weird trade deal and surrounded by a wave of British triumphalism has stumbled through another soft-soaping interview to mumble some nonsense about 'a generation'.
On Twitter a poster asks the plaintive: "Are there any examples from history or the world today that might give us some clues as to what happens when people are told by their rulers that they can't achieve what they want by voting for it?"
Hold your wrath. This is all they've got. It's a sign of their weakness, not ours. It's a sign of their lack of options, not ours.
A very important point.

What is the democratic route for Scotland to decide its own future?

Johnson has nothing……pic.twitter.com/tiOYLYwk5T

— Michael Stewart (@mstewart_23) January 3, 2021
I said that's all they've got, but are they preparing something else?
In a spirit of weird post-traumatic reflection Matthew Parris (one of the "good Tories" allegedly) considers:
"Ahead lie two epoch-making likelihoods: a referendum in Northern Ireland on Irish unification (this is required by the Belfast agreement if or when opinion in the province swings in favour of unification); and the Scottish demand, bolstered by Brexit, for a second independence referendum."
He writes, and I think we can all see where this is going …
"So from just over the horizon we hear the distant thunder of referendums to come. As they approach it will become impossible to step back and ask abstract general questions without being drawn into particular battles. Isn't it, then, time this year to pause and think? What do we want from the (for us) novel device? When do we want to use it? What general rules should apply?"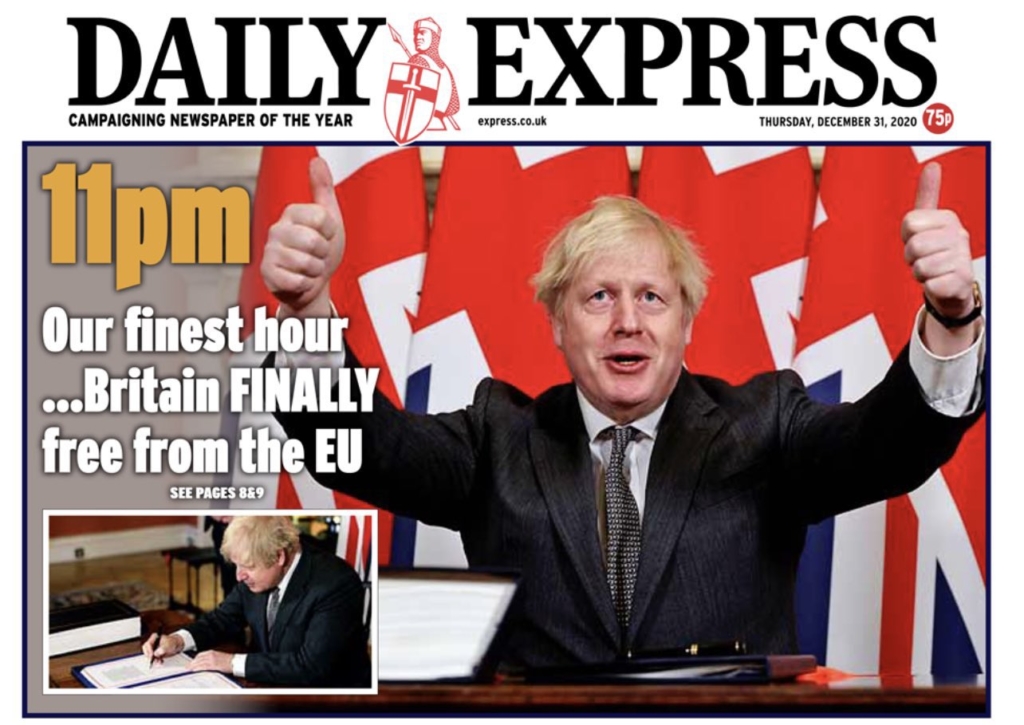 Hmmm.
Displaying a casual inability to the concept of civics Parris plows on:
"Various categories of British subjects at home and abroad have been variously enfranchised or disenfranchised for particular referendums. Scots living outside Scotland got no vote on independence, although English people living in Scotland did."
The Unionist commentariat can simultaneously develop a narrative where "Scottish nationalism is terrible ethnic nationalism" – AND – "Scottish nationalism is terrible because it allows English people living in Scotland to vote." This denies and ignores the fundamental aspect of the 2014 referendum (which needs celebrated and reiterated) that the franchise was expanded and inclusive as a matter of principle.
Let's spell it out: anyone who lives in Scotland can vote about our future.
This kite has been flown for a few months as the Conservatives look bleakly at their dark prospects in May.
In a sort of flurry of confusion Parris writes: "It is time for an unpartisan, meticulous, expert and, I believe, formal inquiry into the place of the referendum as a British institution. The best vehicle for this would be the revival of a venerable convention: the royal commission. Its leadership, membership and terms would be up for discussion but if consensus is to be found, every attempt should be made to invest the commission with political balance and national authority."
Wow. Yeah a Royal Commission to close down democracy. Sounds ideal.
Faced with the impending catastrophe Johnson needs the sort of get-out that Parris conjures: "Such a body would take evidence widely and in public, and would need (I reckon) unhurried time for its work. Until we had its recommendations we would postpone the calling of further referendums that may loom."
Well how convenient and consistent. The suppression of democracy continues. The dilemma these people have is that all of this is in plain sight and all efforts to gerrymander or suppress a referendum will only have the effect of increasing the sense of alienation and despair from those living in Scotland.
The suggestion of changing the franchise was previously suggested by Daniel Finkelstein and George Galloway. The latter now indefatigably pleading for people to vote for Ruth Davidson from some forum confusingly dubbed The Majority …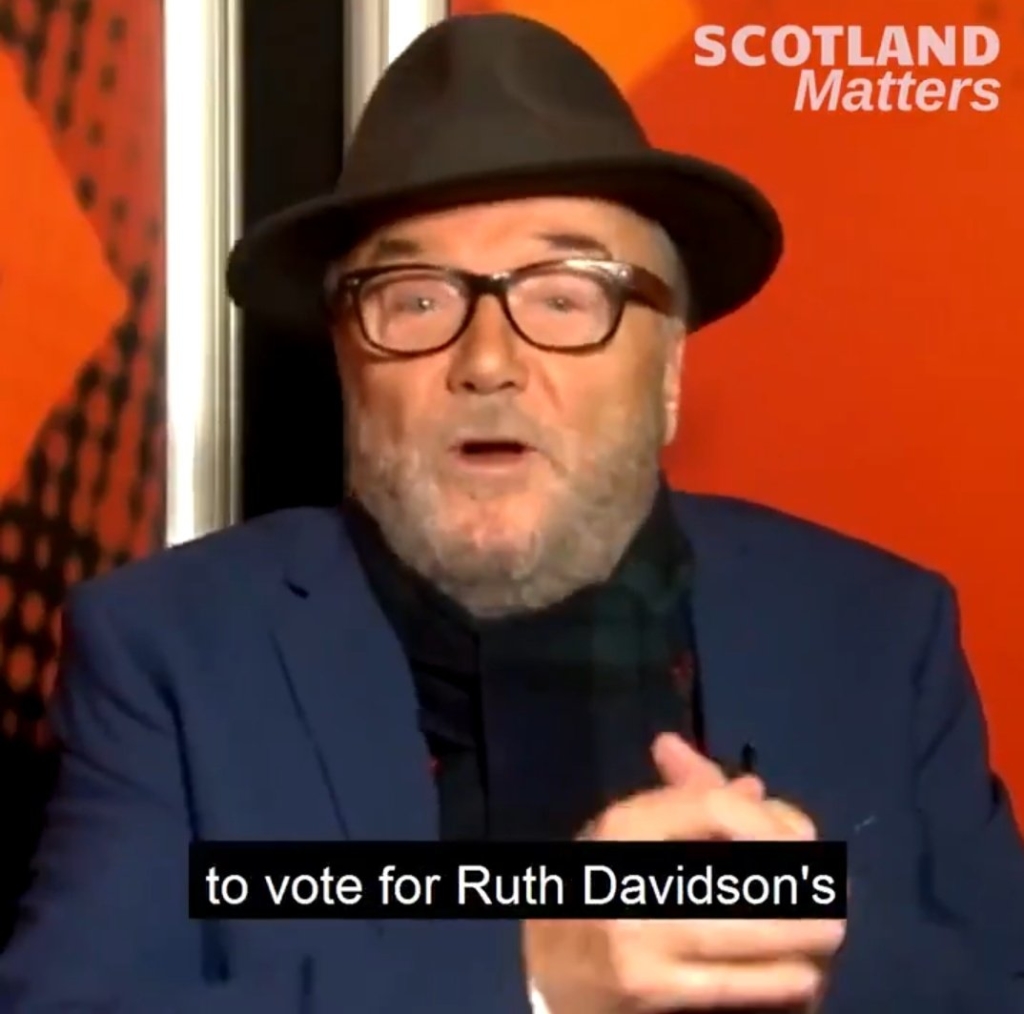 Whether it's Boris Johnson or Matthew Paris or George Galloway it's the same message.
Not all are as ignorant as each other. Alex Massie writes well in The Times ('The very English revolution that took us out of Europe has widened cracks between the home nations that now threaten the future of the Union') – though it's not clear if anyone in the contaminated gas-filled Union mine is listening to this canary. Alex is preferred as a tame but feisty Scot in much the same way as the Baroness is.
Hold your wrath. This is all they've got. It's a sign of their weakness, not ours. It's a sign of their lack of options, not ours.