Hunger Games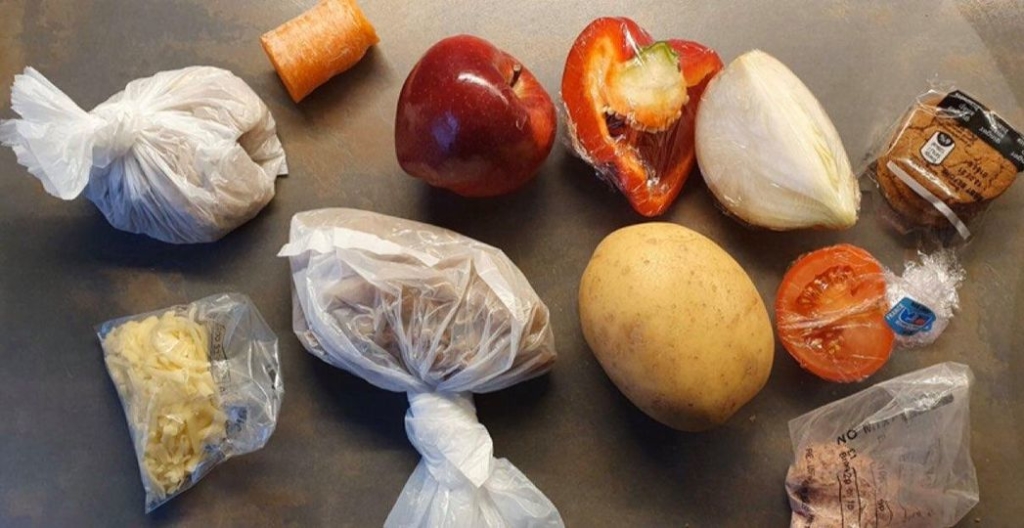 The image captures the bitter nasty punitive nature of Tory Britain. This is class war in a pandemic and reflects a government riven with corruption, nepotism and greed. As Priya Gopal has put it:
"I cannot think of a more perfect metonym for Conservative government: privatised public services stealing from the public purse and the poor' … 'Thieves, skimmers, skivers and parasites'

The Metro reported that the parents of children who qualify for free school meals have shared pictures of the small amount of food they've been given to last them ten days. Food parcels have been brought in to replace £30 vouchers given to parents to spend in supermarkets as schools close for remote learning. But one mum valued the contents of her parcel at no more than £5.22, if it had been bought from Asda. She was given two jacket potatoes, a can of beans, eight single cheese slices, a loaf of bread, two carrots, three apples, two Soreen Malt Lunchbox Loaves, three Frubes, some pasta and one tomato.'
Some parcels were supplied by private catering company Chartwells, which is part of the food service giant Compass Group. The group's former chairman, Paul Walsh, was once a member of David Cameron's business advisory group.'
A spokesperson later added: "We take our responsibility to provide children with access to nutritious food very seriously. We have worked hard to produce food hampers at incredibly short notice during these challenging times."
"Our hampers follow the DofE specifications and contain a variety of ingredients to support families in providing meals throughout the week. In the majority of instances, we have received positive feedback."
I'm struggling to believe that Chartwells has been inundated with people emailing them to thank them for their carrot stub. The whole episode just reeks of the bureaucratic and the exploitative, the worst elements of corporate rip-off Britain with its naked contempt for the poorest in society and its shameless profiteering. To add insult to injury, as the food campaigner Jack Monroe points out:
And just to hammer home the inhumanity of this whole situation, here's what Chartwells are providing to private schools while palming the vulnerable off with measly stingy ration boxes. So they do have the capability to do better. They're just choosing not to for certain people. pic.twitter.com/QxS8nTuwW0

— Jack Monroe (@BootstrapCook) January 12, 2021
Now its turned out that Chartwells company, Chartwells Independent, offers luxurious gourmet food for private schools, including "a selection of canapés for Norwich School, coconut, lemongrass and banana leaf wrapped salmon for New Hall school and bouillabaisse at Chigwell School."
*
Bouillabaisse.
*
There's layers and layers to this disgrace. The government has been dragged to providing school meals in the lockdown by campaigners, forced to u-turn and now is handing out contracts to its supporters to profiteer from hunger. This travesty is perpetrated on a mass scale by school meals – the cost of which are routinely hidden by "commercial sensitivity" but, as well know are produced for a pittance.
*
But the image that is seared into my mind is the carrot stump. Like something you'd feed an animal.
*
But this is the acute difference between private exploitation and public good. As Lewis MacLachlan – the man behind Empty Kitchens Full Hearts puts it: "Since everyone cares about food poverty again here is what £30 will really buys. Breakfast, lunch and dinner for 60 citizens in crisis. I'd encourage you to all put down your anger at a private company doing what a private company was always going to do and instead focus it on asking 'what is the baseline of our society?'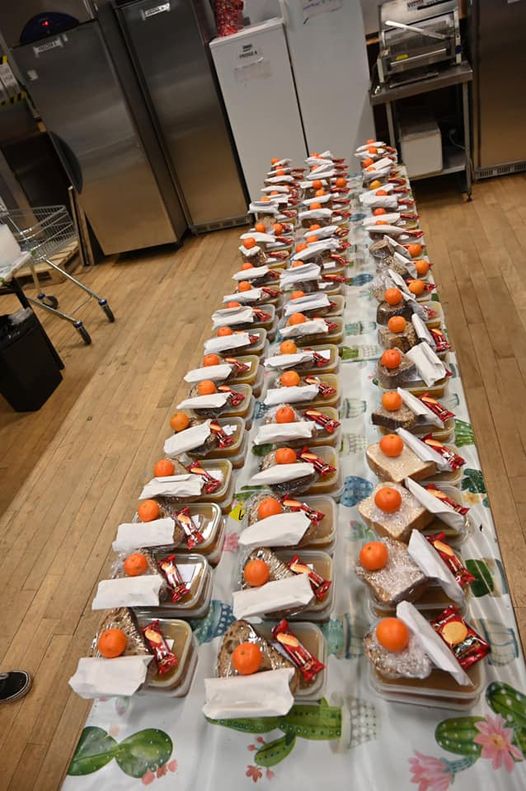 It doesn't have to be like this.
It's to easy to be dragged down in to this mentality and for all of this to be normalised. But food doesn't have to be captured by private companies. People don't need to be in mass food poverty. School meals could be part of a local economy, highly nutritious, a key to food re-skilling, and community building. School meals in other countries are of a high standard and are a moment for conviviality, sociability and joy.
The lack of any compassion, solidarity or generosity is shocking but revelatory. We need to have much much higher ambition for our schools and dispense with all of this. These are our children, what are we doing?
How we feed each other is a refection of the state of our civilization. Given this indicator, Britain is an abomination.