A Post-Covid Scotland Must be a Post-UK Scotland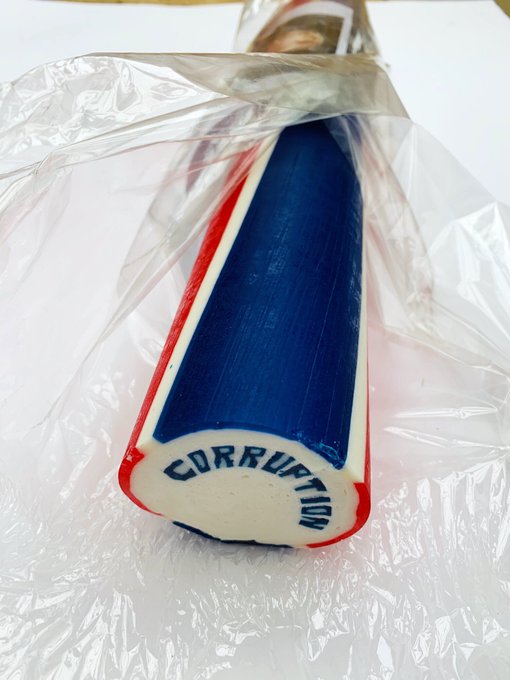 As the human collateral of British government nepotism and Disaster Unionism continues to cut a swathe through our lives there seems to be a growing weariness, an exhaustion for change. We're caught between the necessary collective compliance and the growing despair at both the constitutional contempt and the 'world-leading' response to the corona virus.
More than 90,000 people have died in the UK since the start of the pandemic. Figures published earlier this week show the UK currently has the highest daily death rate in the world. If 'UK:OK' seemed desultory in 2014, seven years later it seems ominous. In 2014 it was presented, implausibly, as a safe-home in a fragile world. "Would you move house in a storm?" was one of the often repeated questions mooted by Project Fear. The (highly successful) idea was that independence was the high-risk option. The message was particularly aimed at, and resonant with women. In 2013 only 28 per cent of women planned to vote Yes against 41 per cent of men. As Britain reveals itself as a more of a death-threat than a safe-haven this reality has now flipped. Now more women are in favour of independence than men. As Lesley Riddoch notes: "Safety through independence" isn't exactly a heart-stopping idea, but it may be part of the new normal. As the truism goes "Don't fight the last campaign, fight this one."
As Nicola Sturgeon carefully frames a narrative about independence being an essential part of 'post-covid recovery and reconstruction', and the scale and length of the pandemic sinks home, looking at how these phenomenon inter-link in our dark self-isolation, shielding and Lockdown Four lives is essential. This week saw Professor Devi Sridhar getting dogs abuse for the simple observation that Scotland's response to the crisis had been "constrained" by being part of the UK.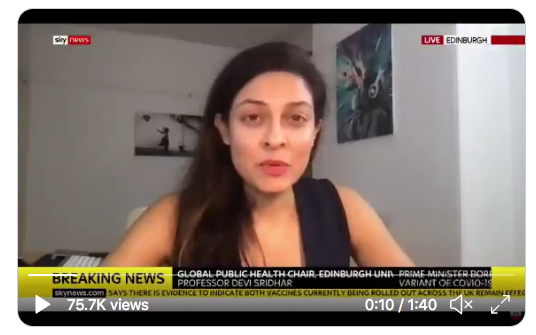 Asked if she thought different decisions would have been taken in an independent Scotland under Sturgeon, Sridhar said: "Yes, definitely." And she said those decisions would likely have led to a different outcome, with lower rates of death being recorded. She said: "I think, yes, we could have hopefully been more like a Norway or a Denmark. Already, if you look at the charts and the devolved nations, Scotland does come out in terms of lowest case numbers. At the start, in March, it did just as badly, but since then, in the summer, we got the numbers low."
The simple statements from one of the most impressive scientific voices sent the likes of Murdo Fraser and Alex Cole-Hamilton apoplectic. But Sridhar – who is a high-profile member of the Scottish Government's COVID-19 Advisory Group – is emblematic of the quite confidence that speaks to the moment of Scotland as a safer option from the ideological carnage and institutional corruption that Britain reeks of.
But if some of the handling of the crisis seems to inspire more confidence than that of No 10, that's a low bar, and the vision for the future, and for economic and social recovery through independence is a taller order by far. This Scottish Government and this new emergent independence movement needs to be alive to the new reality which is far darker and far more dire than the previous idea of independence as solution to all. The scale of the reconstruction required is not really apparent yet, but walking around and opening your eyes you can hazard a guess. In order not to perpetuate – or re-inflict – our existing social inequalities and ecological predicament – we need to be thinking in a far more profound and radical way about what post-covid Scotland might look like. This requires a much deeper understanding at the forces at play in Scottish society and moving away from blaming everything on 'Westmonster'.
Out of the Darkness
As George Monbiot wrote observing the Biden inauguration: "I suspect we may be stuck in a cycle of euphoria and sentimentality, followed by disappointment, alienation and reaction. Forgive my cynicism, but we've been here before." So too with independence we must move beyond the tendency for vicious in-fighting and construct movements of change that operate a deeper level beyond constitutionalism. We need to be asking what does 'self-determination' mean for people, for communities, for cities, for young people? What does post-covid independent Scotland mean for social inequality and what does it mean for breaking down the power structures that exist within Scottish society now?
While the task is daunting and the road ahead formidable, as we all struggle with the personal realities of covid, the Unionist leaders are doing us some favours.
While George Osborne used his position as editor of The Evening Standard, to this week write: "By unleashing English nationalism, Brexit has made the future of the UK the central political issue of the coming decade. Northern Ireland is already heading for the exit door. By remaining in the EU single market, it is for all economic intents and purposes now slowly becoming part of a united Ireland. Its prosperity now depends on its relationship with Dublin (and Brussels), not London. The politics will follow. Northern Irish unionists always feared the mainland was not sufficiently committed to their cause. Now their short-sighted support for Brexit (and unbelievably stupid decision to torpedo Theresa May's deal that avoided separate Irish arrangements) has made those fears a reality. It pains me to report that most here and abroad will not care."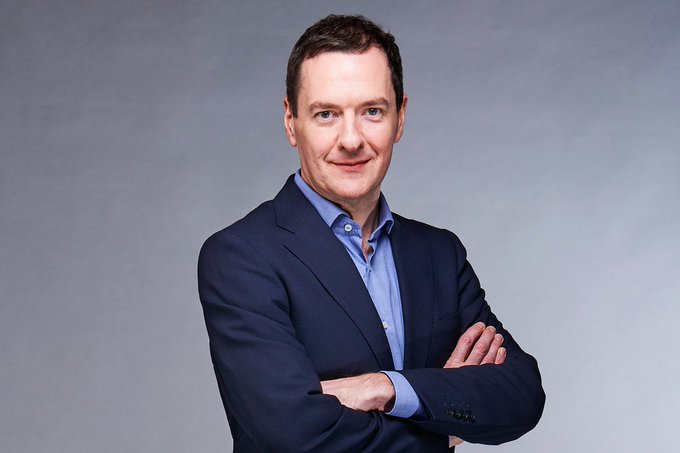 It was a careless but brutal assessment, that showed utter contempt for the people of Northern Ireland, but hey we knew this.

His next paragraph was equally revealing blending a sense of ownership with a sense of profound fragility:
"Scotland is an altogether different matter. Its history is our history. Its contribution to the world through its literature and philosophy, exploration and art, is our contribution. Its departure — with no disrespect to the Welsh — would represent the end of the United Kingdom. The rest of the world would instantly see that we were no longer a front-rank power, or even in the second row. We would instead be one of the great majority of countries who are on the receiving end of the decisions made by a few, subject to the values of others. We would become another historically interesting case study in how successful nations can perform unexpected acts of national suicide."
The Unionist forces are desperate and Osborne's ultimate reveal showed this. Osborne writes, reflecting on the angst he and David Cameron had waiting for the results in 2014:
"So what's the plan? Simple. Refuse to hold a referendum. It's the only sure way you won't lose one. Yes, the SNP will be in full cry — but so what? Domestic opposition has already evaporated, with the Labour leader there resigning last week."
"As Tony Blair says, no one has been able to mount a fight since Ruth Davidson left the stage.  There's a risk that the Scottish government holds its own plebiscite — but that won't be legal, and the courts will stop the arms of the Scottish state, like the police and civil service taking part. Ask the jailed Catalonian leaders how their illegal poll worked out. The only way you can have legal path to independence is through a referendum that is voted for by the House of Commons. So don't vote for one. Whatever the provocation. Just say no, Boris, and save yourself a long anxious night in Downing Street."
If this tips us from a weird dysfunctional un-democracy into something far more akin to colonial rule, it's also true that they are not united in this brittle grotesque strategy.
As the Spectators political editor James Forsyth mused in The Times ('A flat 'no' to Sturgeon won't save the Union'):
" …there's a growing realisation that Johnson can't just say no. The danger is that a two-letter answer with no further explanation could be seen as typical Tory, or English, arrogance. The SNP's sky-high poll rating shows that the Nationalists benefit when they can make all politics, as they have been able to do during the pandemic, about whether you agree with Boris or Nicola."
Forsyth and his ilk are deluded. He writes; "The UK's procurement of vaccines means Scotland has a greater share of its population covered than any country in continental Europe. But there's no sign of a Union dividend in the polls yet."
Hey we even "gave" you the vaccine – you ungrateful bastards!
If the talk of a Royal Commission is vague and unconvincing the tone of threat is not.
Image credit:
"CORRUPTION, limited edition artwork by Hilary Jack photos credit to the artist. "