Not Another Journey to Yes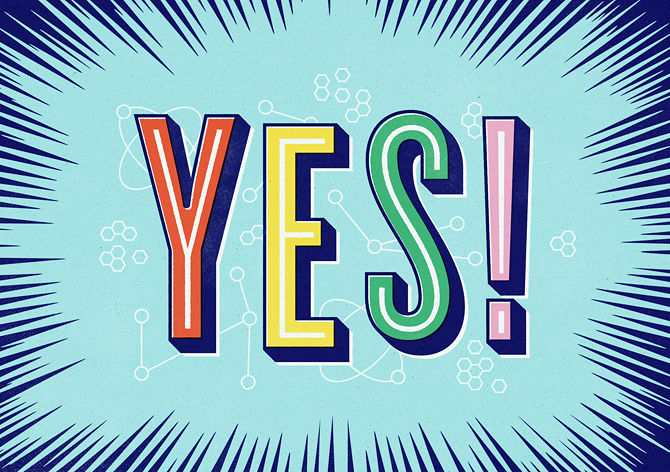 Ewan Gibbs charts his own political journey from a left-Labour stalwart to pro-independence supporter. 
13th December 2019: it's a chilly day in Scotland's capital as I wander across Calton Hill clutching a red flag, sombrely reliving the election results that had flooded in the night before. Scottish Labour had lost six of its seven MPs, but, far more devastatingly, swathes of so-called 'Red Wall' seats in England had turned blue. I never wanted to hear the words 'Blyth Valley' again. I had traveled through with a comrade from Glasgow and we met some others to commiserate together. When we reach the Democracy Cairn, I tie my flag to the monument, which commemorates the Vigil for a Scottish Parliament that sat outside the Royal High School for much of the 1990s. The flag of the international workers' movement was joined by a saltire someone else had brought along. How the politics of socialism or class and Scottish nationhood do and don't conjoin is the theme of this article.
For me, the ritual on Calton Hill was a crossing of the Rubicon. The dismay of the 1992 'doomsday' general election result had inspired the campaigners for devolution who built the Democracy Cairn. Once again, Scotland was facing another five years of rule by a right-wing Conservative government it hadn't voted for as well as the imposition of the reactionary Brexit project. These developments confirmed that for me independence was the only viable option. This had been a long and torturous journey. In 2014, I voted No and argued a socialist case for opposing independence. Since then, I was part of Neil Findlay's unsuccessful Scottish Labour leadership campaign and supported Jeremy Corbyn and Richard Leonard's victorious campaigns for the UK and Scottish Labour leadership. These advances seemed to promise a British road to social democracy with distinctive Scottish features. But the demolition of 2019 allied to a rightward and Unionist movement inside Scottish Labour have shut off these avenues.
Confessional styles, and highly personalised or retail forms of politics, have strongly characterised the Yes movement. Individuals retelling their 'journeys' to Yes from various historical positions are one example. It's a style of writing that endears itself to a variety of consumer politics that fails to grapple with the structures of political economy which an independent Scotland would face. I'm not unaware of the hypocrisy in borrowing this format but my excuse here is that I am using it to think through the frameworks that have influenced how I've thought about my politics over the last decade. If nothing else, it's a useful way to sift through the ideas that have animated the independence debate on the left.
I'm old enough to personally recall The Vigil for a Scottish Parliament. I grew up in Edinburgh and I walked past it with parents on trips to the city centre as a child. I remember my mum explaining that it was a campaign for a Scottish Parliament at least once. Another occasion where we made this journey was during an EIS demonstration in the Major years. My younger brother and sister were pushed down Princess Street and up the Mound in a double buggy in a show of support for my mum's union and opposition to cuts to Scottish education by an unpopular Tory UK government.
When the Scottish Parliament opened a few years later I was taken by my primary school and in before that I'd accompanied my dad on a walk to the polling station at the Calton Centre on Montgomery Street on a sunny day in late summer 1997. When he reappeared, I asked him how he had voted and he said 'Yes, Yes', for a parliament and tax raising powers. My main memory of the opening of the Scottish Parliament is that we were given saltires and that the Queen was present, which seemed an odd feature of what my nine-year-old self assumed was at least a semi-republican occasion. In this context, despite the obvious antagonisms, there also didn't seem to be unmanageable contradictions between Scottishness and Britishness.
When I became politically active for the first time in the mid-2000s it was when the anti-war movement was still present but also demobilising and becoming monotonous. The Scottish Socialist Party was being pointed to as an example on the European left with its six MSPs. I was drawn to Marxism as I read more and found it a comprehensive worldview that could explain everything. I joined a Trotskyist outfit, sold papers and learned the various party lines whilst reading more and more texts from the nineteenth and early twentieth centuries. Outside of a few works from anointed prophets, we didn't read many things written more recently. As one mantra went, it was a case of reading 'Marx, Engels, Lenin and Trotsky' followed by 'Trotsky, Lenin, Engels and Marx'. My worldview that came from this was in some ways informed and highly critical of injustices but also entirely mechanical in its diagnosis and even more so in its solutions.
The more sophisticated readings of nationalism that evolved in the twentieth century weren't penned by comrades from 'the Tendency' so they simply weren't part of the canon. Anything written at 'the universities' (a term used with in retrospect laughable scorn by often university-educated people) was viewed with suspicion. This left us with Lenin's views on national self-determination as the key reference point. Nations had the right to self-determination up to and including secession, but it was broadly the view that outside of cases of straightforward national oppression they shouldn't use it, in order to preserve working-class unity. Ireland was one area where a bit more leeway was offered. As I advanced through university, the writings of James Connolly became important to me. One of Connolly's most impressive works, Labour in Irish History, offered an example of a thoughtful synthesis of a materialist account of Ireland's past that was driven by class conflict but with national historical consciousness and tradition.
After the 2010 general election, I joined the Labour Party in the expectation that oppositional left-wing currents would develop as protests against austerity fed into its structures via trade unions and social movements. This turned out to be a not entirely ill-judged assessment on a UK wide basis, even if it was a few years out! In the meantime, after nine years of Trotskyism, I'd had enough. My exit was characterised by frustration with dogmatism alongside frayed personal relationships: a common end to those periods of hyper-activism on which Trotskyist groups often depend. I'd found myself surrounded by people in the Labour Party who had meaningful links to trade unions and what seemed like a much more serious and sustainable politics.
My perspective developed accordingly. The Communist tradition's decentralised 'British Road to Socialism' and a more eclectic set of influences, common on Labour's 'new left' from the 1960s onwards, were now part of my thinking. In my PhD research, I was engaging with the history of Scottish mining trade unionism as well as the legacy of opposition to deindustrialization over the second half of the twentieth century. I found a politics that could be described as "small-n" nationalist but within a Unionist framework. Unionist-Nationalism is a term that was developed by Graeme Morton through his analysis of bourgeois urban governance in nineteenth century Scotland. Morton found that distinctively Scottish cultural identities developed within a Unionist framing. More recent research has applied these sensibilities to policymaking in early twentieth century Scotland and my research has subsequently found that it was strongly present in the labour movement during the second half of that century.
I strongly objected to the label of 'Unionist' but I still opposed independence. During the referendum, I was part of a small and isolated grouping called 'Socialism First' that opposed independence on the basis of arguments for class unity across the UK. The broad case was that it was the labour movement that had advanced the major gains made in Britain during the last 200 odd years and that a constitutional settlement that was decentralised and accommodating to national differences could be arrived at. Its analysis had origins perhaps in Gordon Brown's Red Paper from 1975. Brown's contention in the introduction was that as much as London mismanagement may have damaged Scotland, it was in fact the logic of capital accumulation that needed to be challenged. This was a guiding principle, even if the former Prime Minister had himself abandoned it long ago.
Subsequent Red Papers, especially a 2013 publication, developed this argument. Its authors emphasised that Scotland's status as a branch plant economy left it highly dependent on multinationals and that the extent of its deindustrialization and a dangerous reliance on the oil and finance sectors were major barriers to development. I helped contribute to publications, including a 2016 paper I co-authored with then GMB official Richard Leonard and John Foster, a Communist Party of Britain stalwart and influential Scottish historian.
There were serious observations of the real difficulties that any strategy for Scottish independence faces here. Importantly, at its best, the Red Paper concentrated on Scotland's economic structure and it wasn't consumed with debates over fiscal implications in the same way that the mainstream debate over independence was. There were obvious limitations too. Whilst the Communist tradition in Scotland has historically been sensitive to national consciousness and democratic struggles, the Red Paper of the 2010s was quite weak when it came to conceptualising national distinctiveness. Constitutional politics was predominantly approached as a highly technocratic affair. In Labour left circles, nationalism was often dismissed in relatively cartoonish forms as either bourgeois eccentricity, blood and soil fanaticism or simply a response to New Labour failures and years of Tory government.
These assessments all singularly fail to engage with nationalism as an outcome of material relations and a structuring feature within working-class consciousness. Yet it is impossible to understand Scotland's twentieth century, or more recent events, without addressing that reality. Neither is nationalism an empty oppositional vessel. But Scottish nationalism certainly is an escape mechanism. On the night of the 2019 general election, I engaged in some retail therapy and bought myself a saltire. This was largely in jest; but I was also breaking the glass pane marked 'emergency nationalism' that has always been available to Scots in crisis.
Scottish nationalism has evolved as a defensive response to economic centralisation, Britain's increasingly toxic nationalist political culture and assaults on the welfare state. It is rooted in everyday experiences and a rational assessment of political strategies as well as membership of an imagined community as it has evolved since the middle of the twentieth century. Whilst Richard Leonard and other Labour movement opponents of independence often make claims to the effect that workers in England, Wales and Scotland share material interests, these assertions can become a dogmatic article of faith. In reality, a distinctive Scottish national consciousness has structured the history of progressive politics even where it was explicitly Unionist. Scotland's political differentiation from England, and the weakening of the bonds of the Union, are rooted in a long historical experience with powerful economic, social, cultural and political implications.
A series of episodes shook my support for the Red Paper strategy. The first of those was the Brexit referendum. After initially being quite shocked by the result I got stuck in to defending Corbyn like any good cadre of the Labour left. Yet as the internal debate within Labour developed, and the hard Brexit project took shape, the national dimensions of it became sharper and sharper. My view came to centre on the democratic deficit. There is not a Brexit that meaningfully addresses the fact that Scotland didn't vote for it and is in effect having a major national decision imposed against its will.
The second was a slow burning frustration with the constitutional conservatism of the Labour Party: the road to Calton Hill ran through Scottish Labour's headquarters on Bath Street in Glasgow. These experiences brought to life Tom Nairn's condemnation of labourism's adaptation to the British state and exemplified Ralph Miliband's critique of the party's subservience to parliamentarianism. I was part of a working group on constitutional policy organised through Jeremy Corbyn's leader's office. To my initial surprise, several radical suggestions were entertained, but these were either rejected outright or quietly sidelined as the work came closer to a conclusion. Despite rhetorical support for 'federalism' for instance, there was a lack of will to confront that that might mean eroding parliamentary sovereignty in public. The work of researchers gathered dust or was shorn of its more radical elements. Support for a second independence referendum was barely even considered, and the prospect of a written constitution with conditions for secession faded from the agenda without much debate, despite weeks of consideration. Suggestions seemed to be picked up, dropped and deprioritised at will. This was under a comparatively favourable leadership. The sudden arrival of an election campaign put a clumsy end to the process. I knew in 12th December 2019, if not before, that the 'radical federalism' ship had sailed.
Keir Starmer's recent woeful constitutional announcement appears to be the final outcome. There is clearly no route to a meaningfully decentralised federal or confederal Britain that begins with ruling out indyref2. Flat rhetoric about modernisation whilst making very little change to the British state's archaic hierarchical structure takes us back to Ed Miliband in 2015 or perhaps even to Harold Wilson. These experiences led me to re-engage with Nairn but with the benefit of hindsight granted by a more mature Scottish nationalism. Whilst Nairn viewed Scottish nationalism as an alternative to Labour's parliamentary socialism, it would be better read as a mutation. I had enough doors slammed in my face in North Ayrshire during 2015 from former Labour voters, including a few who used the 'I didn't leave Labour, Labour left me' cliché, to know that the SNP became viewed as a logical extension of 'old Labour' between the mid-2000s and mid-2010s. These changes were the outcome of a longstanding trend for social democratic politics to become enmeshed with Scottish national consciousness and expectations of more benign behaviour from Scottish elites and institutions. Devolution has only heightened these developments, which had earlier produced the demand for a Scottish Parliament.
Scottish nationalism's potential and limitations are shaped by those experiences. Independence is imagined primarily in defensive terms. Brexit makes that even clearer. The Red Paper analysis retains a lot of validity when it comes to Scotland's economic structure, as well as the challenges which EU membership – especially as a new member state – may pose to social democratic reform. Fiscal consequences from the loss of transfer payments from London's financial sector via UK taxation also pose dangers in the form of fiscal deficits. Yet those challenges also present opportunities, and can at least force a national debate on the economic model Scotland could have. The Growth Commission and responses to it mark something of a step forward in that respect, as does the widespread recognition of the need to build a post-oil economy.
There should be no assumption that a small nation in North Western Europe will have a progressive economic model. But it is more likely that a more consistent growth model, suited to the perception of Scottish needs, will develop in an independent country than on the devolved periphery of one of the world's biggest economies. Monetary policy, regardless of currency, also won't offer the same potential that it offers large economies like the UK or the US. Brexit is already forcing trade and the balance of payments on the agenda in a way they haven't been since the 1970s. That is potentially positive grounding for a better economic debate. Yet BiFab's recent administration, and the limitations of achievements in renewables manufacturing, demonstrate evidence of inhibited policymaking ambition within Scotland. That won't necessarily change just because of independence, especially given the current Scottish Government's view of EU state aid rules.
I view supporting Scottish independence as a retreat in many respects. It amounts to neither socialism nor barbarism, certainly when compared to the transformative agenda across the UK I backed from 2015 to 2019. But in my view, it is the only serious response left to our current juncture. Independence in Europe is increasingly – and perhaps justifiably – hegemonic. The real debate now is over shaping what it means.