Cherry Picking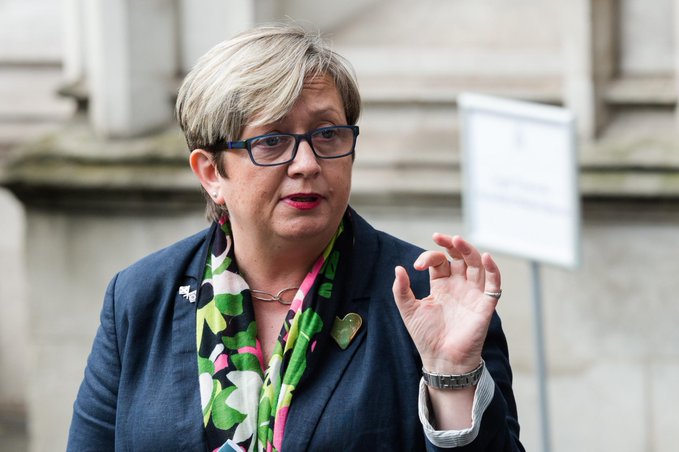 Joanna Cherry being demoted in a Westminster re-shuffle has called apoplexy amongst her supporters who have raised her to the status of minor deity in recent months. This will take the internal warring of the SNP to new and dizzy heights in the coming days and weeks.
But one of the strangest things about the SNP civil war is the fact that the Salmond-Cherry faction has absolutely no actual strategy for what to do next. They are convulsed by rage and are infuriated when polling for Yes, for the SNP and personally for Sturgeon continues to be incredibly high. Each new positive poll sends them into new plumes of rage, but this rage has nowhere to go.
I'm not in any political party and I have no idea why she was demoted from the front line. It happened the day after someone on the NEC leaked internal material.  So it might be that. But Cherry, Kenny McAskill and Angus MacNeill have all been operating for months to basically wage war against their own party, almost daring the leadership to take some action against them. All political parties have to have some level of internal discipline to function at the most basic level. The SNP, for years accused of being a New Labour clone for the level of internal discipline have recently been descending into very public chaos.
So there's a choice for the SNP leadership and Westminster team. They have to respond in some ways to those creating chaos within their party or the chaos will destroy it. There is a risk that enforcing some discipline will create a backlash but they have no option.
There's three options available to the faction Cherry represents.
At some point they will have to either leave the party they hate and create some alternative. Few seem to have the guts or the resources to do this, and the ready-made option of the ISP seems an inadequate vessel for such ambitious people.
Or they can stay and try and bring down their own leader. But that will be bloody and create such havoc as to destroy the party's electoral chances. That's a choice.
Or they can stay and try and be less disruptive till after the May elections. But that runs the risk of the elections being very successful, something that would ruin their entire narrative.
The dividing lines between all these factions are really confused. It is not a binary (sorry) choice between left and right, fundamentalist and gradualist, progressive and reactionary, Plan A or Plan B or even Sturgeon or Salmond. It is more like a Hieronymus Bosch painting than a political party.
Perhaps they are just waiting for the Salmond inquiry to do such damage to Sturgeon as to force her removal. But that is by no means certain.
It's all reminiscent of the collapse of the Labour Party in the 1980s or the implosion of the Tory party in recent years. At some point, if you are trying to destroy your own party from within you either leave because you are convulsed with such rage or you are booted out.