Festicide, or How to Kill the Thing You Love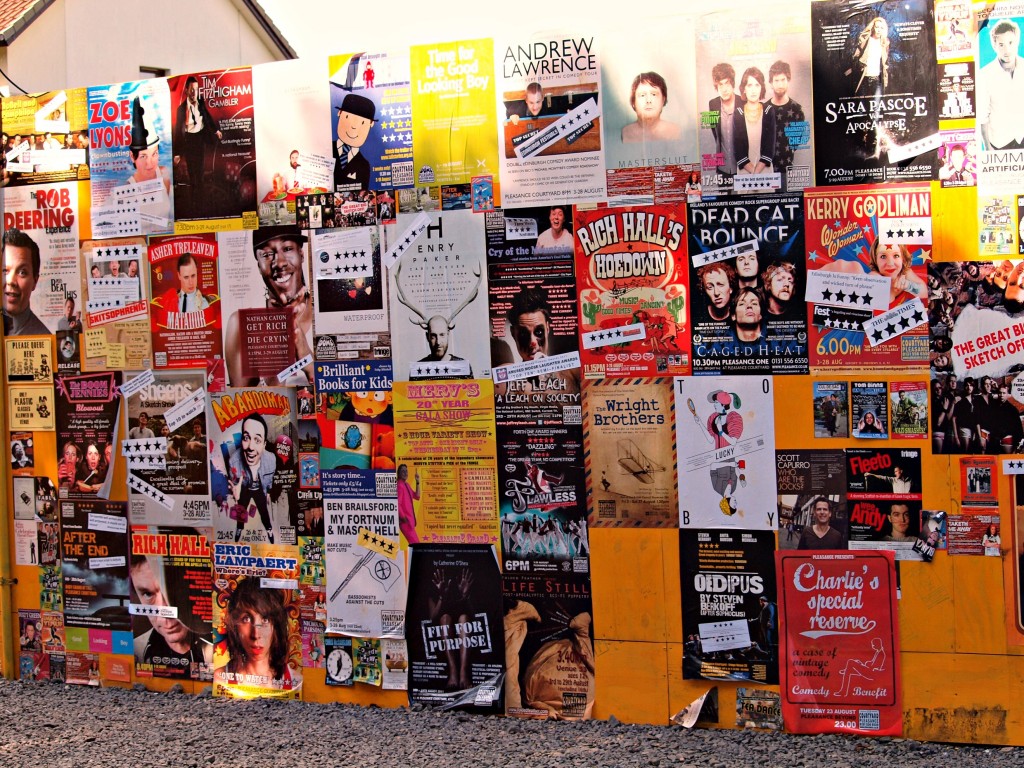 As a break from working furiously on my next smash hit Edinburgh Festival production Airbnb;The Musical, I thought it might be helpful to reflect briefly on the vagaries of the great junket itself and its offshoots, for the The Edinburgh International Festival, as we all know, is merely the exhausted matron of an unruly brood of added festivals – Fringe, book, jazz, film, TV, pie etc – with some opportunistic interlopers, like the much vilified Plunderbelly, wrecker of East Princes Street Gardens, or wealthy hotelier Norman Springford, wanabee wrecker of its Western equivalent.
Regarding these delicate matters, it was commendable of the Cockburn Association, the city's 'heritage guardians', to host an online conference under the heading 'Whose Festival is it Anyway?' to which the average Edinburgh punter's response these days is probably 'no mine, pal.'
This is sad, but inevitable, given the palpable decline since visionary Lord Provost Sir John Falconer (grandfather of Charlie) promoted the idea that a 1947 Festival of Music and Drama could help to heal the wounds of war-ravaged Europe, and the Earl of Rosebery chipped in with the £10,000 winnings he'd scooped when his horse Ocean Swell won the Jockey Gold Cup and the Derby. That's right. Edinburgh boasts the only arts festival in the world which was, if not exactly founded, at least funded, by a horse.
It has been suggested that the early festivals under the likes of Sir Rudolph Bing and the Earl of Harewood were hopelessly elitist, with the focus on orchestral music and opera, but this was not altogether true. In 1948 Tyrone Guthrie staged The Thrie Estaitis by Sir David Lyndsay of the Mount, last performed in Edinburgh in 1554. The reviews were sensational. Not only was this a quintessentially Scottish play – it was also a celebration of 'John the Commonweal', the ordinary citizen. Some decades later when Paul Henderson Scott attempted to have the play revived he was given short shrift. It seems the authorities feared it might encourage nationalism.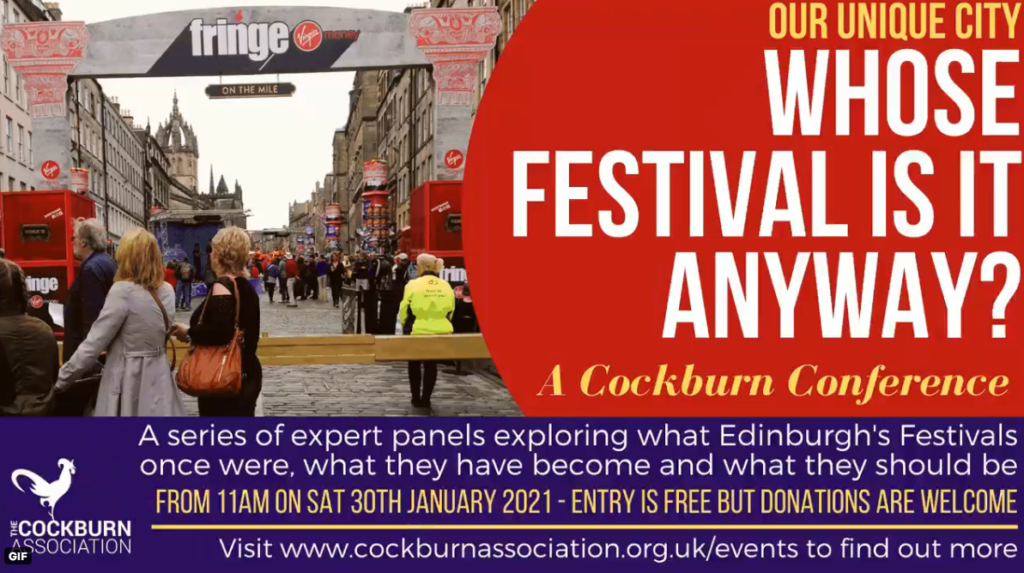 Your writer's entry into this world of magic and imagination was via the vagabond route, only made possible by participation in the Craigmillar Festival Society, plus the odd free ticket to shows at the long lost Gateway Theatre. Coming from the sort of milieu from which Irvine Welsh and Danny Boyle have derived much fame and fortune in the exaggerated denigration thereof (plus £500,000 from Cremative Scotland for TS2) I never expected much, but there was always the festival.
Engrossed in the radical Traverse Theatre, yours truly found himself exchanging words with the ultra-famous – Marlene Dietrich, David Bowie, Derek Jacobi, Mick Jagger, Grace Kelly, Kenneth Tynan, and many more. The words, it so happens, rarely rose much above such banalities as 'caesar salad' or 'spaghetti bolognese' or 'do you actually have any drinkable coffee?' since it was a matter of waiting at table. True, there was once a longer chat with Ben Hur star Charlton Heston, a surprisingly good artist exhibiting in Richard Demarco's gallery downstairs. He seemed pleasant enough, but that was before he was exposed as a gun-toting maniac by Michael Moore.
Still, the requisite amount of stardust was scattered. In time, your scribbler graduated to lighting and sound technician, and was even granted the odd walk-on part if a minor performer was too ill or inebriated to show up. This never amounted to making a living, of course, but prior to this he'd somehow ended up as a stable boy to the King of Jordan's camels in St Cuthbert's stables in Fountainbridge during their Tattoo sojourn, and had learnt how to strip paint from old mantelpieces for an antique dealer in Thistle Street, thus had somehow contrived to devise a ramshackle survival strategy which eventually led to that last refuge of the unemployable, journalism.
Compared to all of the above (every word of which incidentally is true, though the outlook for Airbnb; The Musical is shaky – unless Ken Stott can be persuaded to play the part of Brian Chesky) the Cockburn conference was a flat and dispiriting affair, especially when talk turned to some dismal post-Covid world in which we could consume most of our culture online. That wasn't the fault of the organisers or the panellists, of course, but it still betokened a bleak future, given that, with the exception of reading, culture is nearly always communitarian and participative in nature.
Try reeling back to Woodstock here, – sans drugs, sans rain, sans sex, sans mud, sans food poisoning – and we can only conclude that the sixties would never have happened in any meaningful sense if that event had been offered digitally. Likewise the International Times 1967 'Summer of Love' in London, of which Traverse co-founder Jim Haynes was a moving spirit – social distancing might have put a bit of a damper on proceedings, one imagines.
We are where we are, thanks to the pandemic, and must make the best of things, but a festival which goes digital is a poor, sad creature. Consider these two experiences (a) You are in New York, getting all dressed up for a night out with a few friends. You meet up for a quick pre-performance light supper at Il Violino on Columbus Avenue then head over to The Metropolitan Opera for a highly acclaimed La Boheme playing to a glittering audience. Afterwards your party heads off on the number 10 bus down to Joe and Arlene's house on 24th Street for drinks. With some soothing Miles Davis in the background, a couple of bottles of Two Buck Chuck, plus a few brownies and other tasty handouts, there is much reminiscing and banter. Then at around 1am everybody heads home, having agreed to meet up for the new MOMA exhibition Wednesday.
So OK, that was New York, and I made it up, but barely 18 months ago, and with a few minor adjustments, it could just as easily have been Edinburgh, for those with an appetite for such things. Now, for a dose of reality, here's (b). It is day 286 of the great pandemic, according to the notches on the door frame, and barring the half hour weekly walk in the park with an equally beleaguered lady friend in a fashionable fabric mask, and the odd flash raid on the Co-op for more of that cheap fusilli and cheese sauce, it's a solitary sofa bound routine wearing the same crumpled tee shirt and elasticated breeks day and night, except that during the day one might wrestle into a pullover to save on the heating bills and get a bit of exercise. The room still heaves with paperwork liberated on day two in a short-lived can-do frenzy, but pretty well abandoned by day six.
Then comes the dreaded what-to-do dip which arrives with the dusk. For those who've watched everything worth watching on Netflix at least twice, it's a challenge – but hey, what's this? They're doing a special streaming of La Boheme from the Met. A pizza is ordered, a bottle of Lidl's Merlot uncorked, and in no time at all one is settling down under one's coat to enjoy a solo evening of high culture. Could it be that there's something in pizza dough normal people over the age of thirty are unable to metabolise? Or could it be the Merlot? Whichever, a few bars into the overture an irresistible drowsiness descends, only lifting after the final act when the rapturous applause of the ecstatic audience brings a rude awakening. You'll have had your Puccini, right enough.
Question. Which of these above experiences is the most rewarding and memorable? Answer. I rest my case. Streaming your culture online (with the odd exception like raunchy French TV period costume dramas with wall-to-wall overacting) truly sucks. There's nothing as real as the real thing.
That was a feckless diversion, yet it illustrates a point. Edinburgh Festival, at its best, was always about a certain interaction between spectator and performer, and a sense that a live audience was sharing a magic hour or so which, with luck, would turn out to be truly memorable. No doubt for people from across the world and locals alike there were many such magic hours from day one.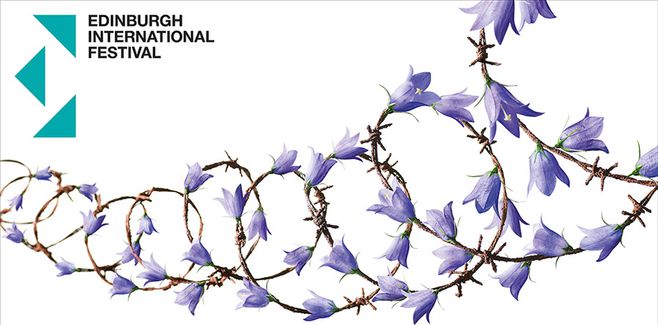 This writer's awareness of such things possibly began when the Craigmillar Festival Society was offered a clutch of tickets to a Verdi opera – La Traviata, possibly – and an assorted group of pensioners and three sullen Niddrie teenage girls and masel' were directed into the upper circle to watch this novel spectacle. Afterwards we had to comfort one elderly lady, who was in tears. All her life, she said, she'd never known that there could be anything quite so beautiful. Whenever I hear lofty opinions being dealt out about the supposed elitism of opera and its irrelevance to 'ordinary' people I think of that old lady from Niddrie. What a pity she hadn't seen it 50 years earlier.
The disappointing thing about 'Whose Festival is it Anyway' was its curious lack of balance. In some ways this was not for want of trying. The council, which has some responsibility for funding and managing the official festival, had refused point-blank to take part. While Shauna MacDonald made a good pitch as a professional actress, and Andrew Crummy ably represented the visual arts, the absence of those who actually created the Festival, per se, was a glaring deficit.
Precious few remember the first festivals, but Richard Demarco, still in good voice, has famously attended all of them. Frank Dunlop, now in New York, was a particularly innovative Festival director in the 1980s. Alistair Moffat was Fringe director (and later biographer) in the 70s. All were missing, like John Bett and Bill Paterson of the ground-breaking 7.84 Theatre Company, prolific playwright and actress Marcella Evaristi, others such as Gregory Burke and David Greig, former Film Festival directors Murray Grigor and Linda Myles, musicians of the calibre of Sir James MacMillan, Anna Meredith, and Nigel Osborne, and Book Festival founder Jenny Brown. 'Whose Festival is it Anyway' didn't include any of them, so presumably it's not theirs these days.
No-one as much as mentioned the Arts Council's scandalous assassination of the 7.84 Theatre Company in 2006, when it withdrew funding, since when, as Cremative Scotland, they've found better things to waste our money on, like the £5 million it blew on the hideous concrete Dundee V&A while most of Scotland's musicians, artists, writers, and performers scratch by on a pittance.
Take as a starting point the obvious fact that the Festival was a civic triumph from the mid 60s, when the Traverse really got going and an International Writers' Conference turned out to be just that – international, until around 2000, at which point a kind of capitalist mission-creep began to infect its public character as a cabal of private interests muscled in. Since then the commodification of our festival culture has been alarming. Subsidy had always been a feature, especially of the official festival, but there is a difference between, say, an Edinburgh law practice gifting a few thousand to help out a European string quartet playing for three nights in the Queen's Hall, a contribution from Fyffes towards Billy Connolly's banana boots, or support from the philanthropic Dunard Fund and Esmee Fairbairn Foundation, which aren't trying to sell us anything, or, on the other hand, a 'branding' takeover of the Fringe by Fred Goodwin's Royal Bank of Scotland and Richard Branson's Virgin Money, all ruthlessly calculated on the publicity payback abacus.
A veritable perfect storm of corporate decadence swooped on the city as this branding exercise was accompanied by a gross over-expansion of the Fringe until its brochure of almost four thousand entries made the King James Bible look like an easy beach read. Comedy turned to tragedy as every available backroom became a venue for freelance jokers, some mediocre, a lot truly awful, and OK one, maybe even two, rather brilliant. After The Gilded Balloon we got Plunderbelly and the wholesale comedic whoring of Edinburgh University campus and George Square.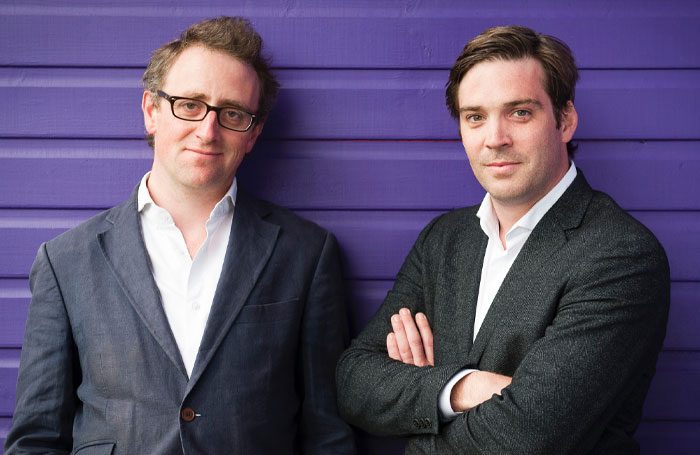 Comedy was a containable genre when under the umbrella of Bill Burdet-Coutts' Assembly Rooms, Tommy Shepperd's The Stand, or the Pleasance venues, but as it seeped everywhere its effects became pernicious. By degrees not just Edinburgh Festival but Edinburgh itself became a de facto comedy jamboree as young hopefuls prayed to be discovered by TV talent scouts. They were in it for the laughs, and we were the butt of the joke. Hordes of fans swamped the city centre, along with hen 'n stag revellers, Harry Potter pilgrims, and direct flighters from Beijing with a predilection for selfies and tartan-tat shops where they could buy Chinese-made cashmere to take home with them. The majority of these itinerants were no doubt perfectly nice people, considered individually, but enmasse, when the pavements were overflowing, it could be terrifying. By 2016 Joan Bakewell, alongstanding festival goer, had announced it was all too much and she wouldn't be coming back.
By now a few of you will have decided old miseryguts here doesn't like comedy, but that's far from the case. It's all a matter of scale. There can be a select offering of good, even epically good, comedy, which God speed, and then there's gross over-saturation weighted down with stuff which comes into the waste-of-time category as navigating the crowded venues becomes a nightmare.
Take a simple statistic. Between 1960, when Beyond the Fringe was staged at the Royal Lyceum (confusingly, as part of the official festival) and 1970, when it hired John Milligan as its first administrator, there were generally between 30 and 70 shows annually on the Fringe. A minority were comedies. Ten years later this was rising towards 500. In 2008 comedy overtook theatre, and there was such a high demand on the computerised ticket system that it crashed. By 2019 there were 3,841 shows, most of them comedies, totalling almost 60,000 performances selling a total of 3 million tickets. It was becoming a desperate no-holds-barred roller derby, which is not to say that there weren't some outstanding performers who shone out, year after year – Robin Williams, Rory Bremner, Billy Connolly, Emma Thompson, Neil Delamere, Victoria Wood, Alexei Sayle, Spike Milligan, and Rowan Atkinson, to name a few.
As the remorseless bulking up of gagster ubiquity crowded out other aspects of the festival – indeed, as some of the more high quality comedy acts were lost in a communal brain fog of comedic mediocrity – even comedy, in its true sense, began to suffer. The Fringe, traditionally ungated and uncurated, succumbed to a production line of endless turns which were methodically managed by commercial operators in search of a profit. There were still a few gems out there for those with an interest in theatre, including outstanding productions such as Gregory Burke's Black Watch, Teatro Playa's Villa + Discurso, and the thought provoking plays of the Cal-Arts company of Los Angeles, while Summerhall continued to promote the sort of high quality independent theatre for which the festival was once famous. Basically, however, the Fringe had become an outsourcing carnival, with Plunderbelly playing the part of Capita or G4S.
'Whose Festival is it Anyway' bleakly revealed where the formula is failing, though one suspects half unintentionally. The afternoon session, which could have been headed 'the three marketeers', was skilfully moderated by seasoned anchor Stephen Jardine, which didn't mitigate the effect of a dead-hand trio which regarded what used to be the world's greatest arts festival as some sort of accounting exercise, the sole purpose of which is to 'add value' to the local economy. Two of the three even had the temerity to deny that there was any problem with 'overtourism' in Edinburgh, rather suggesting we shouldn't pay them the least bit of attention, given the blatantly obvious evidence to the contrary, which includes Plunderbelly's Battle of the Somme type devastation of East Princes Street Gardens – such a success they've been invited back to stage a re-enactment!
The low point, indeed a moment of severe shock and trauma, had nothing to do with the cash register thinking of Mr. Jardine's panel of over-tourism deniers. It was when the one-time doyenne of Scottish theatre critics, Joyce McMillan, came up with a stout defence of Plunderbelly which was, it seemed to her, a good thing, since it had enabled her to see Phoebe Waller Bridge as Fleabag well ahead of the pack. Groan!
I think that was the moment at which I realised that Edinburgh Festival, as many of us used to know it, has ceased to be, and that any attempt to continue with Airbnb; The Musical would be a pointless waste of time, Ken Stott or no Ken Stott. I might just get on with my paperwork instead.