A Bump in the Road
As the turgid civil war that isn't really trundles on (and on) the circle is complete of the Pitchfork Bloggers and the Unionist hacks salivating over the prospect of the demise of the SNP and some mythical (and as yet unidentified King Across the Water coming to save the day). Today you couldn't put a Rizzla between Stephen Daisley, the Daily Mail, Stuart Campbell or a handful of other hate-blogs that have spiraled into inchoate rage. They are joined regally by Iain Macwhirter and other top scribes. Christopher McEleny and Craig Murray are joined at the hip by The Spectator as the rage plumes forth.
Kenny McAskill takes to Channel Four News to explain that the party must be destroyed and rebuilt as his old friend Alex Salmond is basically Charles Parnell (yawn) and that worked out so well for Ireland (or something). Half of the cohort that have engaged this fantasy demanded the referendum this year (or last) yet cheer on as the Parnell myth gets pumped out like dry ice to the Soft Rock Musical 'The Bump in the Road' they're all playing air guitar in.
To clear the air the first proposals for the First Home Rule Bill in Ireland were in 1885 – a full thirty one years till 1916. If instant action and UDI stuff is your jam Parnell's not your boy. But there's another reason that the Air Guitarists love the Parnell analogy, it feeds into their Great Men of History theory.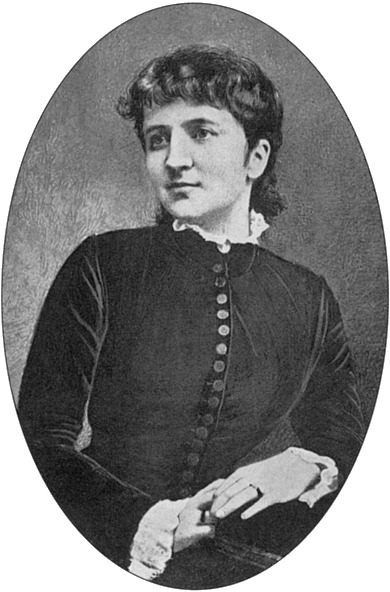 Way back in 2014 Macwhirter kicked off the Parnell myth – and today this is perpetuated with continual references to "Kitty O'Shea" which neatly re-frames the whole story.
Kenny McAskill wrote in the Scotsman last year: "As for the independence cause, those who predict its demise can dream on. It's bigger than any individual and can survive another bump in the road. Irish independence survived the fall of Charles Stewart Parnell. His relationship with Kitty O'Shea while not criminal was contrary to the mores of the time. They slandered great Parnell but Ireland still broke free. They've tried the same with Salmond but so has he and so will Scotland."
The fawning and worship is quite a phenomenon.
Last year George Kerevan wrote: "What is Hamlet without the Prince of Denmark? What is the Old Cause without the Young Pretender? And what is the direction of Scottish politics without a certain Alexander Elliot Anderson Salmond?"
"… anyone who expects the former First Minister and hero of the independence struggle to remain in purdah forever, is making a huge miscalculation. Salmond will be back. Like a latter-day General de Gaulle in temporary retreat at Colombey-les-Deux-Eglises, Alex Salmond expects to hear his nation's call once more."
This is Soviet-level stuff.
In terms of expecting to hear his nation's call once more, a recent You Gov Poll of UK political figures approval ratings put Nicola Sturgeon at +24% approval rating in Scotland and +10% UK. Boris Johnson at -35% in Scotland and -8% UK and Keir Starmer at -17% in Scotland and +9% in UK, making Nicola Sturgeon is by far the most popular political leader in both Scotland and UK. Salmond was rated at -60, worse than Johnson.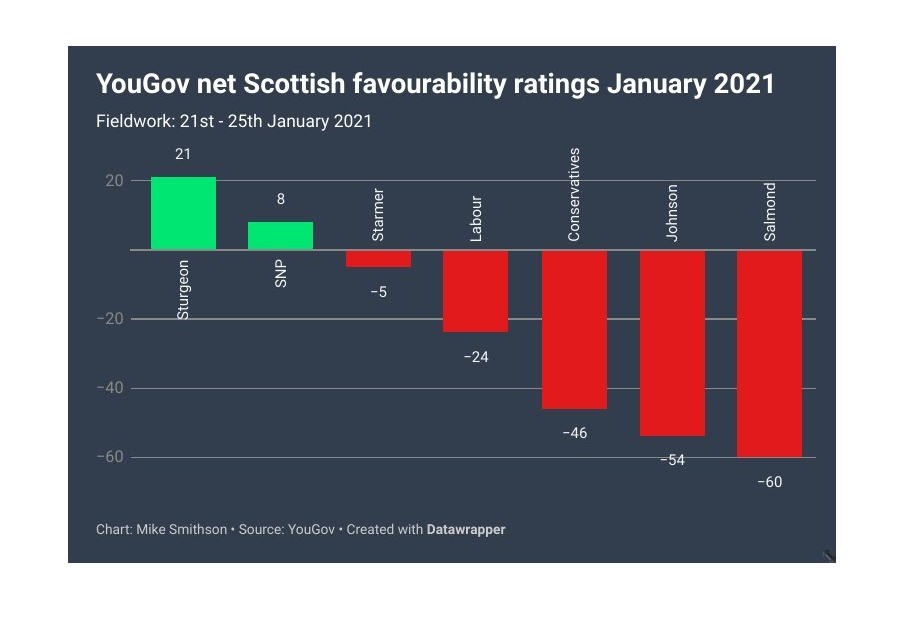 In the eyes of Salmond's supporters and proxy's he doesn't need to be reclaimed he needs to be resurrected. They don't want to assert his innocence they want to anoint him.
One of the reasons this is jarring to people is that the argument for this process is based on purity and principle. McAskill's "bump in the road" is code for destroying the party in the next few months with the prospect ahead of (according to the latest ComRes poll) the SNP winning 66 seats and the Greens 11, giving a pro-indy parliamentary majority of 25-seats.
And this in the face of further polling which shows – incredibly – continued support for Boris Johnson despite his disastrous mishandling of the virus and widespread cronyism and corruption.
But this is all worth it because Salmond and his supporters are responsible for nothing at all – and the Evil Coven are the Devil (I paraphrase, but not much).
Fraser's shabby jibes are mirrored in the language by many within the Alt-Nat brigade.
Looking outside it's just like Narnia. All we need now is Aslan to come and free the realm from the evil reign of the White Witch.

— Murdo Fraser (@murdo_fraser) February 9, 2021
Into this mayhem steps the Independence for Scotland Party (ISP) founded and led by Colette Walker, a disabled activist and former SNP member, and Action for Independence (AFI), founded by former SNP MSP Dave Thompson, but sadly not a third.
Independence as Brexit, Sturgeon as Johnson
With very few other options the Unionist forces are watching all this with undisguised glee. Their stated aim is to sow discontent and promote infighting within the Yes movement. They don't need much help.
Most of the Unions media operators publish little more than brazen and clumsy propaganda. But some, like the Guardian's Rafael Behr is taken more seriously ('Sturgeon and Johnson have made Scottish independence seem inevitable. It isn't.')
Comparing Boris Johnson and Nicola Sturgeon Behr writes: "Nationalism needs charismatic leadership. It is always a journey to an idealised destination that requires a leap of faith to get over obstacles and deny downsides. Coaxing people to make the jump is a job for preachers. That is as true of the project to unyoke Scotland from Westminster as it was of the campaign to liberate England from Brussels."
Sturgeon is accused of being simultaneously charismatic but somehow also not: "Sturgeon has mastered the less showy brand of charisma that seduces its audience into believing it is coolly rational" he writes in slightly tortured logic.
This is followed by the Unionists favourite trick. As Brexit chaos unfolds in exactly the form that was predicted, and whole sectors of industry face closure, as voters surge towards Yes because of this, the Unionists try and turn this on its head. In slightly desperate logic Scottish Independence is just like Brexit, and so we get 'Scexit' and 'Joxit'.
This is all tedious stuff but often repeated, Behr writes: "The arduous process of UK disentanglement from the EU has been an education in the difficulty of dissolving a union of nations, and the one binding Scotland and England is more intricate and intimate than the one that bound the UK to the continent."
And so it goes.
A process that has been characterised by Dark Money and disinformation is mapped against a future independence referendum. A referendum (2014) that was sedulous in charting a detailed case is compared with a propaganda campaign fueled by racism and made-up figures stuck on the side of a bus.
Behr rails:
"To be serious about EU accession, Scotland needs answers to questions that nationalists don't like: over currency, national debt, a budget black hole, a customs border with England, and how much it would all cost."
If the Guardian writer has echoes of the hyperbole of John Ferry from These Islands ('Is the SNP prepared for Scotland's next financial crisis?') he is right about one thing.
The Scottish Government needs desperately to update its prospectus for independence. The case as mapped out by the Growth Commission is seriously lacking and full of holes, the largest gaping one by far is the lack of work done on a new currency. The left has been saying this for years and the heavy-lifting of policy development that should have been done by government has often been done by the likes of Commonweal.
Some of the seeming inertia can be excused by the coronavirus crisis, but the reality is that this state pre-dates the pandemic by some time.
Now What?
If the SNP High Command are vulnerable to the accusation of flailing around lacking in strategy urgency and nous – so too are their opponents. The SNP leadership have some responsibility for the present factionalism by the political vacuum they helped create. They are certainly culpable in creating a party structure characterised by lack of transparency and with a chokingly narrow leadership platform. If the SNP leadership survives the present investigation they will proceed with the charge towards the May elections galvanised. If they don't there's likely to be a political bloodbath the like of which we've never seen that will see "the dream" descend in flames forever.
Others are more chipper, even if the route forward is obscure.
George Kerevan ('Will Alex Salmond make a grand return for Holyrood election?') paints an incredibly upbeat scenario of the coming months. Imagining his heroes return he writes:
"Salmond would command the media agenda in a way no other politician could, except Nicola Sturgeon herself. With Salmond in the fight, a Holyrood super-majority for indy parties come May might not be guaranteed – but it would certainly become very possible."
I think this is hallucinogenic political analysis.
The sad reality for both sides of the bitter in-fighting is that most of the public are faced with much more mundane issues than the arcane back-stabbing and conspiracism; issues like staying alive and supporting their friends and families through this horrendous experience.
It will cause apoplexy for some but the court reporter James Doleman is right when he says: "As I've said before, I don't think that, outside the Edinburgh ring road, anyone cares if Nicola Sturgeon heard about the Alec Salmond case on Tuesday or Wednesday, it just doesn't matter to most people."