Mentorn Media Triggers Gen X Trauma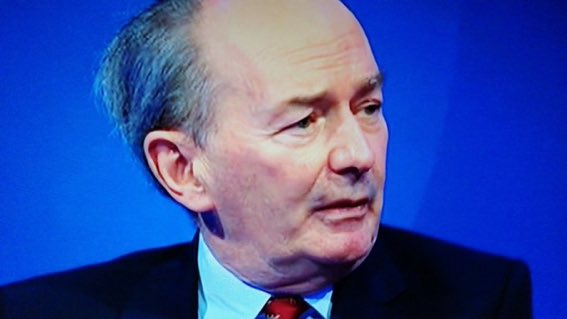 There are some things that we thought we'd eradicated (smallpox and the like). But there on your tv screens last night was ex Secretary of State for Scotland Michael Forsyth stuttering: "Something has gone very, very wrong with the government of Scotland".
As commentator Gerry Hassan put it: "Very true. Voters kicked him out of office & his seat in 1997 & yet he still votes for legislation for Scotland & the rest of the UK due to his membership of the House of Lords."
Welcome to the feudal relic that is the UK:OK.
The ennobled-one triggered traumatic memories for a generation brought up with mass unemployment, Nigel Lawson and Shoot to Kill. Yes kids there were times worse than this.
Generation Xers should send their therapist bills to Mentorn.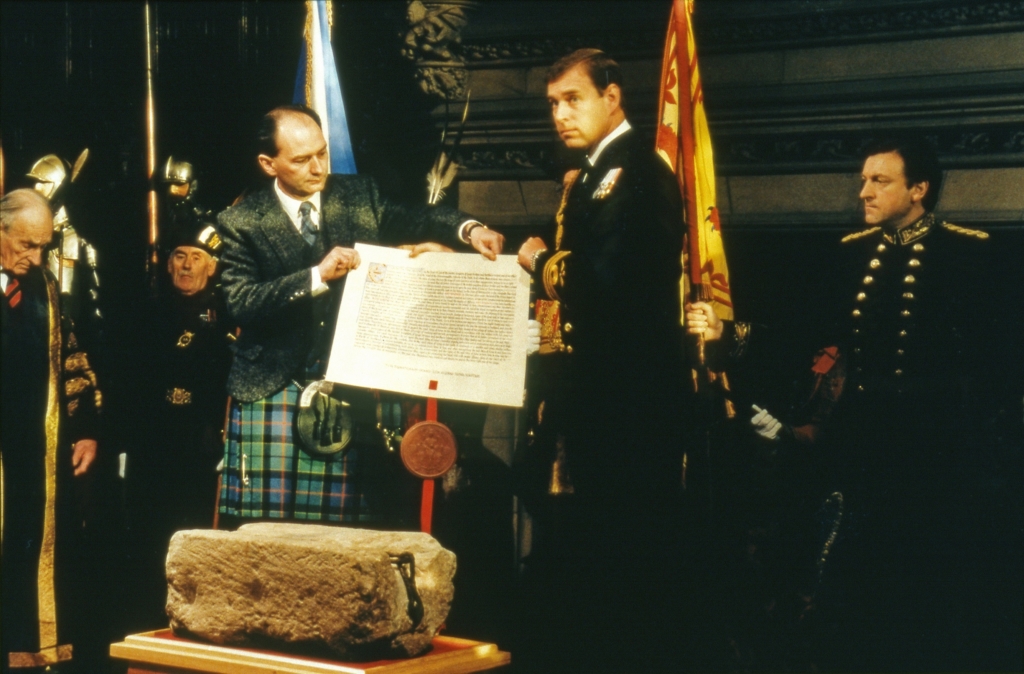 There's something harrowing about Forsyth's re-appearance. He drips contempt and oozes self-entitlement. But for those of you still in recovery it's worth remembering he was the originator of the (now extant) Love-Bombing policy. It was Forsyth's wheeze  to bring back the Stone of Destiny to placate the restless natives. News reports tell us that: "On 30 November 1996 (note cute date – Ed), fifteen days after the return of the stone, thousands of people lined the Royal Mile in Edinburgh to watch troops escort the stone from Holyrood Palace up to Edinburgh Castle. The stone was received by Scottish Secretary of State Michael Forsyth, who received it from Prince Andrew, representing the Queen."
Aw, simpler days.
Way back then it was genuinely thought that offering up baubles would suppress the incoming devolution vote. Of course efforts to stop the vote or gerrymander it were enthusiastically jumped on (plus ca change as we might have said pre-Brexit) – but it's sort of cute to think that something as ceremonial and arcane might be attempted today in our polity which is a bit more Blood und Snotters than Blut und Boden.
The 1996 escapade was filmed like the OJ chase as the Stone crossed the border with History in hot pursuit. It was as if Tom Nairn had taken a genre-detour and penned a historical Bonkbuster with Forsyth as a pre-Sam Heughan kilted-hunk.
The Question Time lockdown experience is a weird one. With the public contained within boxes like a 70s quiz show, their hands up in plaintive plead to be heard, the programme has the dynamism of a morgue. This is definitely 'democracy TV'.
But if Forsyth's armoury in 1996 drew on a cavalcade of High British pomp and strangely residual deference culture, all that is gone, washed away with a quarter century of contempt.
What is there left?
Like post-Trumpian schoolchildren with petted lips Forsyth and Johnson call the SNP the "Scottish Nationalist Party".
That's it.
As Jonathon Rowson commented:
"I can see why it's thought to be clever to call the SNP "Scottish Nationalist Party" rather than "Scottish National Party" but it is really stupid. It's not just that it's rude. The issue is that it entails performative contempt, which in spirit is a kind of *bullying*."
Fiona Bruce chastised Forsyth for his use of the term with as much interest as she could muster, which wasn't much. She runs the programme like she's sipping Bailey's through a straw watching Gogglebox in a onesie.
Therapists say that re-assessing childhood trauma is an essential process to renewal. Thank you Mentorn Media. We are well on the way to recovery.