New Visions for Land in Scotland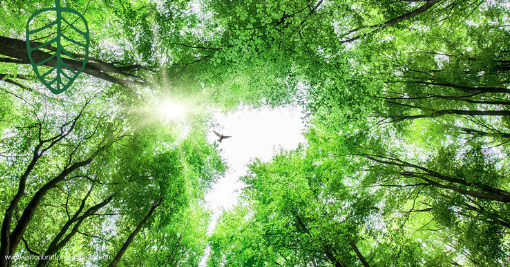 Bella is delighted to be the media partner for SEDA's New Vision for Land Use in Scotland, a series of six conversations covering land, soil, ecosystems, economy, all with a programme of arts and community. The series focuses on the multiple challenges presented by climate breakdown and biodiversity loss in the context of both covid and Brexit. How can we create a Just Recovery in these times? The answer according to those who have curated the series lies in a holistic approach that brings multiple perspectives together and looks at systemic problems (and solutions).  Ahead of the first talk on the first of March, Gail Halvorsen
 lays out some of the thinking behind the series.
*
It was about this time last year that I watched George Monbiot's Channel 4
 documentary 'Apocalypse Cow' while reading 'Wilding' by Isabella Tree. The
 combination of these two left a big impression on me and I found myself looking at the countryside with a more critical eye. Whereas previously I enjoyed the rolling fields of Midlothian, dotted with trees, I now notice the monoculture, the lack of wildlife and the scarcity of woods.
*
This led me to the idea of running a SEDA event about Scotland's approach to land use. After all, we design the landscape.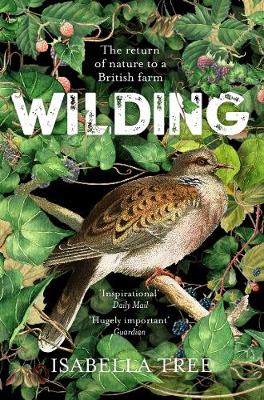 Land Conversations

Initially we intended to run a one day conference as a fringe event to the original COP26 in Glasgow, but the coronavirus pandemic delayed the climate change event and gave our conference extra urgency, so we decided to hold a series of six online "conversations" in March and April 2021. Rather than work under the conventional headings of farming, renewable energy, forestry and ownership, we opted to focus on six themes or conversations that straddle these topics. We want to break down barriers between entrenched sectors and encourage holistic thinking, while drawing on grassroots knowledge, different disciplines, and emerging science.
Our goal is to bring together a cross-section of people with an interest or stake in the future of land use in Scotland; from sectors including farming and estate management, forestry, renewable energy, tourism, regulation and government. David Seel (SEDA ex-chairperson & co-organiser) and I have been surprised how little dialogue there is among these disparate groups. As an independent third-party, SEDA is in a good position to bring them together. By going back to basics, analysing the evidence and discussing new ways of building bridges between different sectors we hope to shift entrenched positions and open up new ways of thinking about land use.
*
Themes for the six conversations:
*
1. The Lie of the Land (Monday 1 March)
How climate change and food security will drive future land use in Scotland. More details here.
2. Soil & Growth (Monday 8 March)
The science and ecology of soil: carbon emissions and carbon capture explained. More details here.
3. Ecosystems & Energy (Monday 15 March)
Promoting biodiversity: the role of natural resources and renewable energy. More details here.
4. Natural Benefits (Monday 22 March)
Nature's impact on health: creating inclusive local economies. More details here.
5. New Rural Economy (Monday 29 March)
Changing economic patterns: reimagining where we live and work. More details here.
6. A Story for the Future (Monday 12 April)
Art and community: hard facts alone don't win the argument. More details here.
Scotland is ahead of England with the Scottish Land Commission and the Land Rights and Responsibilities Statement both established in the wake of the Land Reform (Scotland) Act 2016. Part of the current problem is undoubtedly the heritage of the disparity of land ownership in Scotland, but this event will concentrate on land use and land management, not ownership.
*
There are a surprising number of landowners wanting to do things differently; who are aware of their obligation to combat climate change, increase biodiversity and involve the local community. For some the emphasis is on rewilding (Anders Polvsen at Glenfeshie) and for others it is on local community (Ninian Stuart at Falkland). Jeremy Leggett (former scientific director at Greenpeace) is teaming up with and investing in local timber frame manufacturer Makar for new eco-tourist and affordable starter homes at Bunloit, an estate he recently purchased on the north shore of Loch Ness. The eco-building on Bunloit has the wider aim of deep emissions reduction and Build-Back-Better reconstruction in Scotland.
*
We will also be drawing on the work by organisations such as the Hutton Institute, the Soil Association and Nourish to promote more sustainable
 agricultural land uses, as well as addressing the renewable energy sector, large sporting estates, tourism and the timber industry – all competing for the same resources.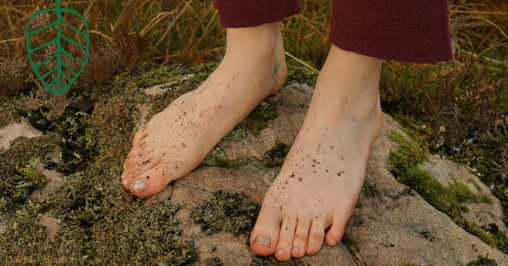 Land contributions
One of our main speakers, Magnus Davidson of the University of the Highlands and Islands Environmental Research Institute, has developed a vision of what a 21st Century rural Scotland might look like. He foresees a region that works for both people and nature, where centuries of depopulation and ecological degradation are reversed, a restored, re-peopled, and re-wilded landscape that incorporates the vast renewable potential of rural Scotland, leading to sustainable industries and communities, rooted in the unique social and cultural traditions of our rural areas.
One example of interdisciplinary thinking is from Mór Hydro Ltd. who re- saturate Highland peat bogs by blocking the drains which dry the land for grouse breeding, and use the stored water source for hydro power. This win- win situation improves carbon storage, biodiversity and potentially, greater revenue to the estate owners.
The response to our Conversations idea has been incredibly positive. The Hutton Institute has offered to act as scientific consultants for the conference. We already have an impressive array of speakers from academia, landowners small and large, community run land, policy makers and NGOs as well as poets and writers. Scottish National Heritage, The Scottish Land Commission, Scottish Land & Estates, The Landworkers' Alliance, Reforesting Scotland, The Crofting Commission and Sustain have already agreed to participate.
Mapping
We are working with the Hutton Institute to provide a series of online, interactive maps showing the distribution of land uses of the whole of Scotland in the past, present and future, inspired by Scots planning pioneer, Ian McHarg.
The data for these maps will be provided by scientists who make projections, drawing on a range of scenarios for a sustainable and more self-sufficient future. Their assumptions will be based on demographics, consumption habits and culture, energy use, economics and agriculture. We are sure that these maps of the future will challenge people's preconceptions and be a catalyst for discussion.
Artistic involvement
An important part of the conference, reinforcing the idea of out-of-the-box thinking, is the contribution of artists in every conversation. Artists bring a fresh perspective. Interspersing highly personal reflections of song, poetry and video into the relatively dry discussions will provoke the panel and audience to look at each topic in a fresh way.
Outcomes

Our aim is not come up with definite solutions but provide a body of work to help inform future land-use decisions in the form of the maps and a report summarising all six conversations. These will be available to participants, policymakers and the public. We hope to spur Scotland-based charities and NGOs to engage with the broader issues around changing land use.
A lot of scientific research has been done in this area but is not in the public domain and, to date, it has been presented piecemeal. New Visions for Land is, as far as we are aware, the first time that all the issues affecting rural land will have been addressed at the same time; another for SEDA.