The Royal Crisis of Hauntological Britain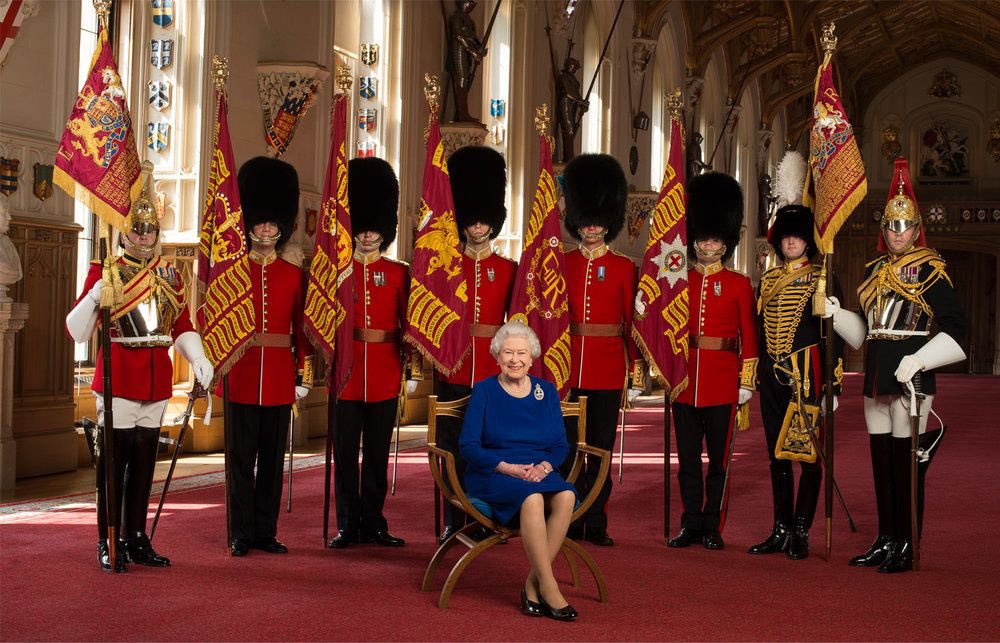 Britain is in crisis (again), trapped in deep denial and haunted by it's own past it is cracking under the strain of it's own hypocrisy. It is not so much a Failed State as a Parody State groaning under it's own ridiculous malignancy. What the Meghan Markel crisis has exposed is this: Britain can't change, it can only break. So entrenched are it's institutions, so broken are its power structures that it has little or no ability to reform or adapt.
As David Clark has noted: "The Royal crisis illustrates the two fundamental political truths of our age. The extent to which the UK is now imprisoned by a fantasy version of its own past and the inability of the British state to modernise in any real way. Only the end of the UK can break this spell."
Britain is a Hauntological State perpetually trying to escape the spectres of its past: the war, the 50s, the 60s, the 80s, the Good Old Days, the Empire, the Commonwealth, Rhodesia, all the pink bits. The grotesque media landscape is a mirror of corporate interests and a generational warzone. Nothing expresses this better than Ross Greer's appearance on Good Morning Britain. Now, the expanding crisis of the monarchy has morphed into a discussion about racism that spools out across a generational void with each staring at each other in mutual incomprehension.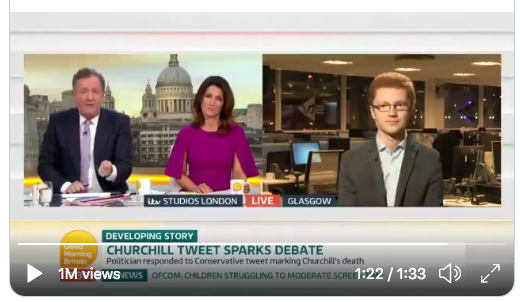 As the historian David Olusoga has put it, Britain is: "Trapped in denial – about everyday racism, structural racism, slavery and empire – there are parts of British society that appear incapable not just of change but even of its necessary precursor: honest self-reflection."
This is why we have to witness the newly departed Nigel Farage claiming:
Nobody in the history of the world has done more for people of colour than the British Royal Family.

— Nigel Farage (@Nigel_Farage) March 11, 2021
If the ever-present Farage represents this broken country best, for his denialism, his racism and his blazored bigotry, it also points to how the media operates through what Mark Fisher called: "the solitary urinal of male subjectivity." And so the British media is in full meltdown. Ian Murray, executive director of the Society of Editors, has resigned after publishing a ridiculous articles saying that it was untrue that sections of the UK press were bigoted, claiming "It is not acceptable for the Duke and Duchess to make such claims without providing any supporting evidence."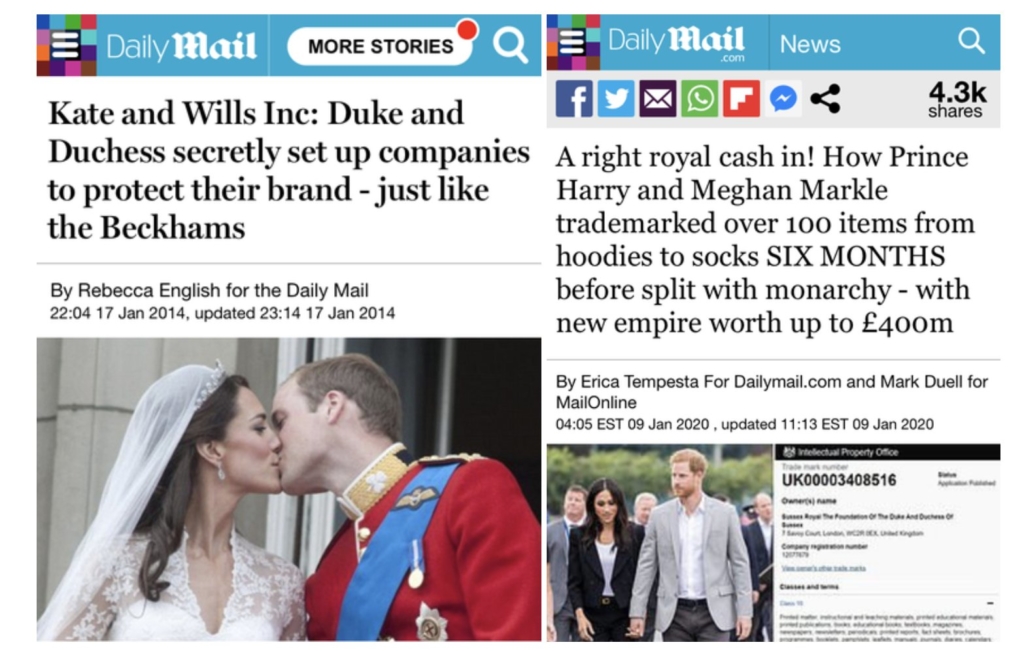 And so the media is in full meltdown with David Aaronovitch and Robert Peston, circling the wagons and rushing to defend their racist mate …

Steve Coogan cut off on #Peston as he lays into Piers Morgan… pic.twitter.com/WEymxhilJ1

— David (@Zero_4) March 10, 2021
As Coogan pointed out one of the reasons that the media attacked Harry and Meghan was because the couple took legal action against them. In this sense the Harry and Meghan saga is the ongoing saga of Tabloid Britain, a disgraceful press whose paparazzi were in part responsible for his own mothers death and keep large sections of British society in a perpetual state of hyper-arousal and advanced ignorance. Leveson failed and the notion of any regulation of the industry will be squealed at by the "free speech" misdirection brigade.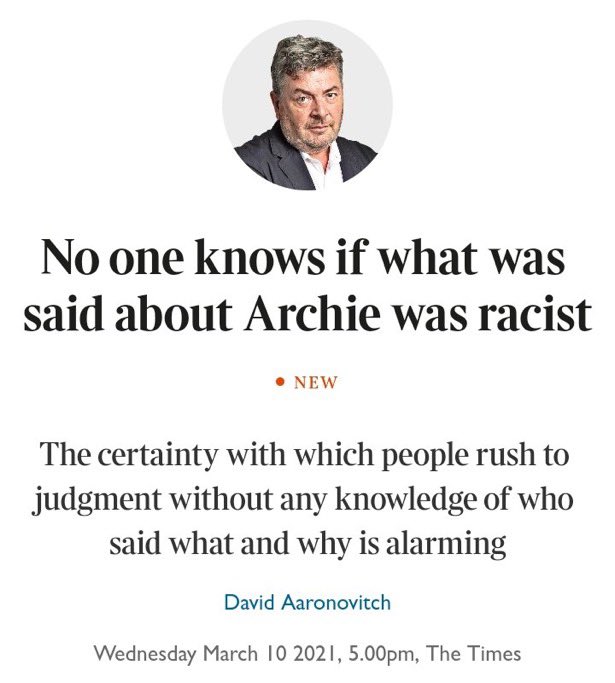 The British media has a hierarchy of tiers demarcated by vast salaries, political access and readership/viewership.

This top tier of media commentariat is almost uniformly white, middle-aged, middle-class and male:  Robert
Peston
, multiple Dimbleby's, Jeremy Clarkson, Andrew Marr, Andrew Neil, Brendan O'Neil, Nick Robinson, Jeremy Vine, Michael Buerk, Nicholas Witchell: they dominate our airwaves and newspapers with their palid monotony.  This is why the crisis has shifted from the crown to the media, as the sycophants and apologists whose job it is to frame the debate, to spread tittle-tattle and leak gossip from on high are shuddering in incomprehension.

These individual's output range from erudite to grovelling, but all play their part.
The Windsor's aren't racist because William says so. The press isn't racist because Ian Murray says so. Churchill wasn't racist because Piers says so. You might have noticed a flaw in this Caucasian cock circle.
This crisis has a long way to go as bits of the Commonwealth crumble off into Republicanism; as Britain descends further into
cringe and parody;
as Prince Philip teeters on (for now), as the prospect of Randy Andy's activities being revealed hangs in the air awaiting
Ghislaine Maxwell' s trial (July)
.
Ironically this generation infantilises the public debate, a debate mis-characterised as a "private matter" or a "family feud". When you get such a singular lens to look through as this white male prism, the quality of our shared knowledge and our public debate is eroded and level of discourse needed for anything resembling self-understanding is minimalised. As David Olusoga (again) says:
"When racism is acknowledged in Britain, it is portrayed not as a structural, social problem, but as a minor, if regrettable, fact of life – one that black people have to tolerate and learn to live with. Appeals for help or support are often mis-characterised as requests for special treatment."
And so the quality of debate founders and descends into banalism fealty and cliché.
The white commentariat are rallying to the cause of their colleague, the monarchy and their industry (not necessarily in that order).
In a touching – but I
think naive eulogy
– the
BBC
journalist Clive Myrie has warned that the UK must retain a strong independent broadcasting regulator or risk echoing America's "ultra toxic media environment". The problem with this is that the doesn't have a "strong independent broadcasting regulator".
In the lecture and an
accompanying Guardian piece
, he said: "In any case Ofcom, the regulator is watching. Impartiality rules and strong regulation are the bulwark against the disaster of the American media jungle being replicated here."
*
Myrie has argued that the case of Piers Morgan, the subject of 41,000 Ofcom complaints over his questioning of the Duchess of Sussex's claims about the handling of her mental health concerns, was evidence that Ofcom was working saying: "He has been flexing the guardrails when it comes to fairness and impartiality, but the guardrails ultimately are there."
*
They really aren't.
*
The idea being put out there that "the big mad bad US model is coming" and our Blighty's feisty model is working is quaint to say the least.
*
The British media is dead on its feet, killed by it's own in-breeding and one-dimensional subjectivity. It's like a long-running (but really shit) TV show.
*
We are tied to a country soaked deep in nostalgia, endlessly longing for its icons of yesterday. But the deeper hauntology is the empire and it's consequences for confronting race and racism. A nation (sic) that can't begin to face that past can't possibly be coherent or rational. Britain is so mired in the past it doesn't even know it.
*
Ironically, Britain needs to actually face its past – not just glory in a photo-shopped image of it.
*
One of the perpetual questions about the independence referendum (and since) was why it seemed so impossible for them to construct a forward-facing case for the Union. Now we know. It's a mindset and political project hurtling backwards – deeply committed to – and wedded to the past – which finds it impossible to articulate a different future because it is so obsessed with a confection of an illusory past.
*
Today Morgan tweeted saying: "I had one goal when I joined @GMB – beat @BBCBreakfast in the ratings. On my last day, we did it." It's a sort of moral void where the clickbait and the race for eyeballs is the only thing that matters. It's debased democracy and it's almost irretrievable.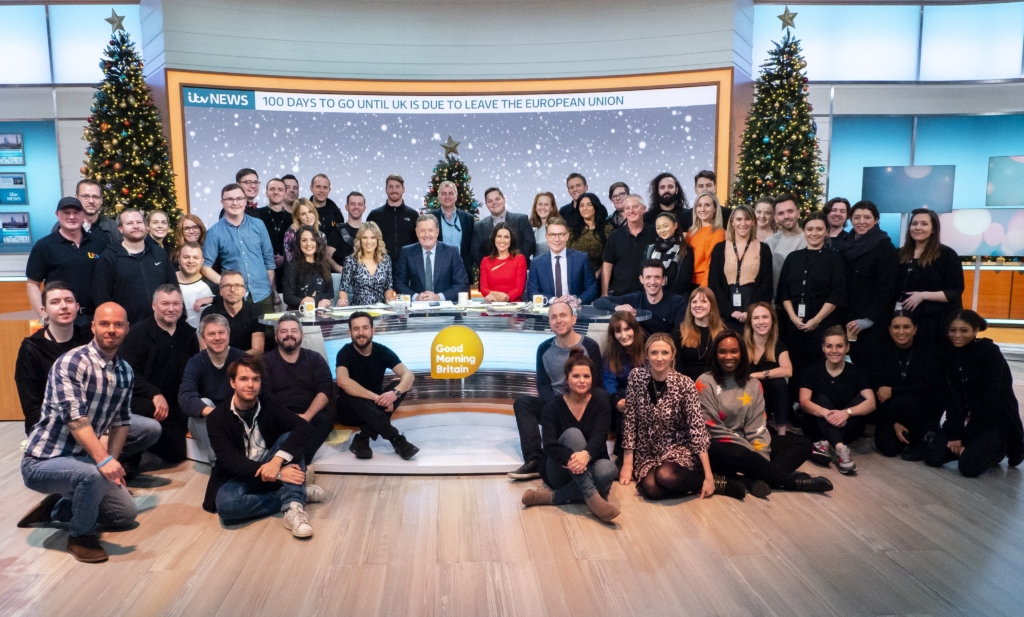 The crisis of the media and the crisis of the monarchy are deeply intertwined. They are a festering symbiotic relationship that feeds us puerile **** about a family of non-entities – and the cumulative effect is to stop us becoming citizens with agency.
*
As Philip Collins puts it: "They raise a serious flaw in the monarchy, which is that a white hereditary aristocracy cannot possibly hope to represent an increasingly diverse democracy."
*
Another media is possible.
[Hauntology (which combines haunting and ontology) is a concept referring to the return or persistence of elements from the past]