Where are the "Good Ones"? A Response to #notallmen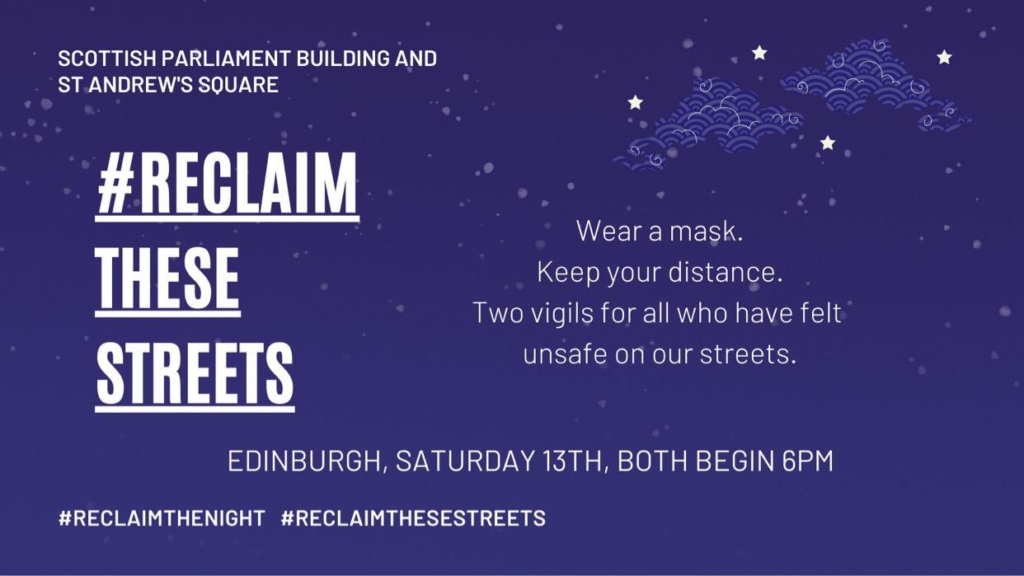 Elizabeth Campbell responds to the public debate provoked by Sarah Everard's murder.
(Content warning: sexual assault, sexual harassment, violence)
One summer, before school started, I had my usually long hair cut short. It fell just below my chin, the shortest it had ever been, and I couldn't wait to show my friends. I hopped on my bike to head to the neighborhood pool, riding along the same path I always did. But this time, a group of teenaged boys were sitting off to the side, smoking. "Hey! Are you a boy or a girl?" they shouted at me as I rode past. I could feel my face turn hot. "Why don't you come and show us? Show us if you're a girl!" they laughed. I peddled as fast and as hard as I could. I could feel my face burning, could hear them laughing, could still smell their smoke.
I was ten years old.
The thing about this story, is that there are billions of them. Women have a lifetime of stories: of men who made us feel uncomfortable; of men who embarrassed us; of men who were inappropriate with us; of men who made us feel afraid and unsafe; of men who hurt us, emotionally and physically; of men who violated us and broke our trust.
Friends. Relatives. Partners. Colleagues. Strangers.
All types of men.
I have more stories. The high school teacher who made me come to his office to make up an exam and stood behind me with his hands on my shoulders the entire time. The friend I had to physically push off of me while he told me, "I know you want it too" (he apologized the next day, but for "being too drunk"). The former mentor who sent me a shirtless selfie in response to a text I sent congratulating him on a promotion. The friend who, while celebrating the success of my first PhD annual review, suggested that my male advisor was only interested in my work because of the size of my chest. There are more. A lifetime of stories. Stories that we push down and try not to think about, yet they float to the surface like jetsam every time we have this conversation.
Have I been raped? No.
Have I been assaulted? No.
But this is what men don't understand when we ask them to take some accountability and responsibility for change: there are so many levels that exist between not raping or killing a woman, and raping or killing a woman. There are the inappropriate comments disguised as jokes that we laugh off uncomfortably. There are the uninvited advances that we are conditioned to tread carefully with, lest the man become violent at our rejection. There are the catcalls and shouts from car windows and the "locker room talk." The "boys will be boys." These are the things that work together to create a culture in which women are objectified, reduced to their bodies and what their bodies can do for men. It's a pervasive and global problem, and it's one that men need to fix.
It's hard not to feel hopeless or defeatist about this, because it's overwhelming. The world watched while nearly 63 million people voted into office a man who said, "I just start kissing them…I don't even wait. And when you're a star, they let you do it. You can do anything. Grab 'em by the pussy. You can do anything." The world watched while an entire political party dismissed it as "men being men" and "locker room talk." The world watched while over 74 million people voted for him again.
Misogyny is everywhere—you barely need to look for it. And the statistics speak volumes. According to the World Health Organization, "violence against women is a major public health problem."[1] In the United States, the leading cause of death among pregnant women is murder: 20% of women who die in pregnancy are murder victims.[2] Two women are killed by their partner every week in England and Wales. The UK police receive a call every minute about domestic violence—and these are just the cases that are reported: only 24% of domestic violence cases are actually reported.[3] In Scotland, sexual crimes are at their highest rate since 1971, the first year available for comparison. In 2016-17 there were 1,878 rapes and attempted rapes reported to the police, with only 98 convictions. In the same year, there were 58,810 domestic abuse incidents reported to the police. 30,630 were dealt with by prosecutors, with only 10,830 convictions.[4]
"Sure", men say. "There are bad apples in every bunch. But it's #notallmen; don't lump the Good Ones in with the Bad Ones." No one ever seems to want to use the complete phrase: "One bad apple spoils the bunch." And this is true. Because of the lifetime of experiences with "bad men" that all women share, all men—yes, all men—are a potential threat. When we walk home at night (which we should be able to safely do) and we hear footsteps behind us, we don't know whether they're the footsteps of a Good One or a Bad One. And we wouldn't know until it was too late. So, men, if those footsteps are yours, take them to the other side of the road so that we can, momentarily, breathe a small sigh of relief.
This isn't to suggest that women live in a perpetual state of victimhood. Women are the strongest, most resilient people I know. We have to be. But yes, we are aware of all men. It's a constant vigilance: "Am I being overly friendly? Will my smile or laugh be mis-interpreted as interest? Have my words or actions suggested in any way I'd be open to advances?" It's so second-nature, sometimes we're not even aware that we're doing it.
When seeing women share these experiences, I have seen men reply, "stop living your life as if you're going to be a victim." But men don't understand. This is not a victim-mentality; it's one of self-preservation, one that has been ingrained into us our whole entire lives. Society tells us that it's our responsibility to ensure our own safety: tell someone where you are; text when you get home; don't walk alone; don't walk at night; don't wear headphones while walking; don't wear revealing clothing; keep your keys splayed between your fingers; don't wear a ponytail; be alert.
It's exhausting.
I understand why men's first reaction in this conversation is one of defense. I understand why they feel the need to insist, "not all men," or "what about the Good Ones?" I get it. I do. No one wants to sit with the uneasy question of whether they might have been the cause of someone else's discomfort, fear, or pain. It's far easier, and certainly less traumatic, to distance oneself from "the Bad Ones." All of the men in my stories would say they're one of "the Good Ones": they would call themselves allies, say they support women, say they have sisters and daughters, say they'd never do any of those awful things. Men delude themselves into thinking that women are only ever harassed or attacked by some unknown boogeyman lurking in the shadows because it's easier to believe. It's easier to think that it isn't your friends, your brothers, your colleagues, your relatives, doing these things. It's more comfortable than acknowledging the reality: at some point in your life, however unintentionally, you have made a woman feel uncomfortable.
I'm tired of listening to men tell me they're allies. That they're not dangerous. That they're one of "the Good Ones." When I see my timelines and newsfeeds flooded with women sharing, yet again, their encounters with men, I always wonder, where are the "Good Ones" in all of this? Good Men, what specific actions are you taking in your daily life to help make this world a safer and better place for women? Are you aware of how your physical presence might feel threatening to a woman? Do you refrain from sexist language and jokes? Do you hold the men in your life accountable for their words, their actions, their attitudes? Because it's not enough anymore to just be "Good." It's not enough to sit by while other men perpetuate sexist attitudes and make sexist and sexual jokes at women's expense. It's not enough to simply not participate in "locker room talk." You have to be proactive. You have to do better. You have to do something.
All of you.
Sarah Everard walked home from a friend's house, like she had hundreds of times before. It doesn't matter where she was. It doesn't matter what time of day it was, or what she was wearing, or whether she was wearing headphones, or if she was on the phone. It doesn't matter, because none of those things killed her.
A man did.
A police officer.
One of the "Good Ones."
*
There's a socially-distanced vigil this Saturday, details are here.
[1] https://www.who.int/news-room/fact-sheets/detail/violence-against-women
[2] https://abcnews.go.com/GMA/story?id=3316485&page=1&GMA=true; Am J Public Health. 2005 November; 95(11): 1879.
[3] https://www.amnesty.org.uk/violence-against-women