Why do women need to die before we listen?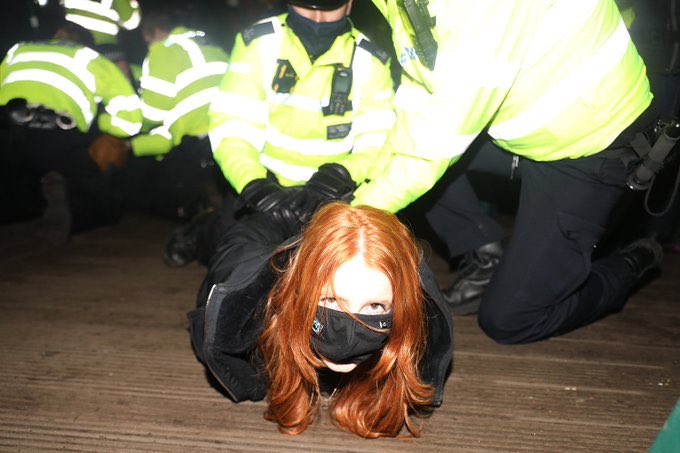 As we reach the end of this week, I can safely say that the news flow has been overwhelming to say the least. On Monday, International Women's Day, we started off with sparkly designs being posted everywhere to celebrate the "girl bosses" in our lives. We told them they could do anything they set their mind to. On Wednesday, not only did we find out that 97% of young British women have been sexually harassed but we also began talking about the case of Sarah Everard, a woman who went missing in London. By the end of the week, a collective conversation was explaining to our "girl bosses" what they should and shouldn't do when out at night. As if they didn't know already.
On the evening of 3 March, Sarah Everard, a 33-year-old marketing executive, vanished without a trace while walking home from a friend's house in south London. On Tuesday, a serving Metropolitan police officer was arrested and has now been charged with her kidnapping and murder. Human remains were found shortly after and then confirmed to be Everard's.
As often happens with tragic stories of death becoming popular in the media, victims become martyrs, – especially if women. Despite Sarah's family deserving privacy and time to mourn, the young woman has become a public symbol, the incarnation of gender inequality and violence against women. Her story is now leading a collective movement which has inspired thousands of women to share their testimonies on social media, reminding us of what happened in 2017-8 with #MeToo. From stories of keys tightly clenched in hand to testimonies of women being attacked, social media has been overflowing with accounts of everyday misogyny.
Although reminiscent of the #MeToo movement, the current outpouring of testimonies as well as hot takes on violence against women presents significant differences from its predecessor. No matter how well-intentioned, the debate around Everard's death reeks of performativity and is likely to be easily swept under the carpet as the next scandal comes up. My main concern about the current discourse is that it's heavily grounded in individualism. Most commentary has been focusing on single cases, patterns have been weakly drawn and the intersections of oppression mostly overlooked.
These issues have been evident since the police's first response after Everard's disappearance. In a televised statement, Metropolitan police commissioner Dame Cressida Dick said: "I know Londoners will want to know that it is thankfully incredibly rare for a woman to be abducted from our streets." Although I'm not questioning the veracity of the commissioner's words, my first thought was: is the bar that low? Are women supposed to be grateful or reassured just because it's not common for us to be abducted and murdered?
Dick's "reassuring" statement focuses on the single instance, completely lacking the acknowledgement of the wider issue. What she said translates to "since kidnapping is rare, women should feel safe on our streets." This approach is absolutely void in light of statistics of violence against women, which is known to be mostly perpetrated by men known by the women involved. What I would like to hear from authorities is not that I'm generally safe because I'm not likely to be kidnapped and murdered. Rather, let us know what steps you are taking to make sure women are actually safe.
The man currently charged for Everard's murder is a police officer and data show women's "damning lack of faith in the UK authorities". According to a YouGov survey, 96% of respondents did not report incidents of sexual harassment, with 45% believing them reporting would not change anything. As explained in this Guardian editorial: "Rape prosecutions have dropped every year since 2016-17 – more than halving in that time – and are now at a record annual low. The number of domestic abuse prosecutions fell by almost a quarter in the last three months of 2019."
It's time the police takes accountability for its own bias and shortcomings in tackling violence against women, instead of putting the onus on women to keep themselves safe by staying at home.
— Almara Abgarian (@almaraabgarian) March 13, 2021
While groups of men rushed to say #NotAllMen are abusers, women were once again the ones speaking up in solidarity.
At the same time, the media has been capitalising on women's lived experience and trauma without really challenging institutions and systemic misogyny. We are so used to treating violence against women by looking at individual cases that, once Everard's story broke out, the priority of several news outlets was to find the identity of the suspect. After all, it's #notallmen so the problem must be this particular person who deviates from normality, right? This resulted in the alleged perpetrator's name and picture being published, despite the precedent set by Sir Cliff Richard's BBC privacy win that suspects should not be named before they are charged.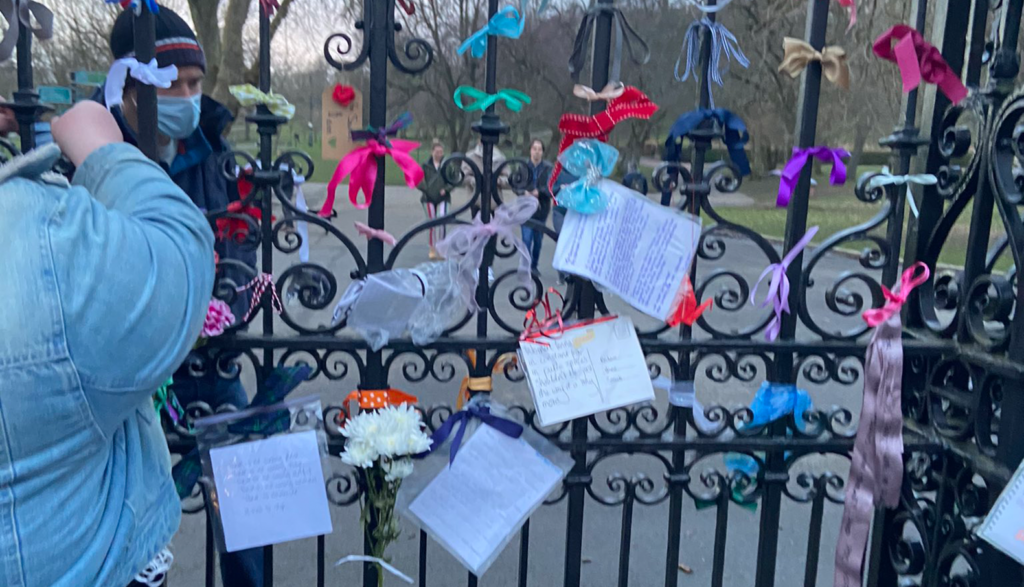 If we opened our eyes and considered a wider perspective, we would realise that Everard's case is not only terribly tragic but also just the tip of the iceberg. New analysis by the World Health Organization shows that one in three women globally – around 736 million – have been subjected to physical or sexual violence in their lifetimes.
Speaking on Radio 4's Today programme, shadow minister Jess Phillips said that "since when Sarah first went missing, six women and a little girl have been reported as being killed at the hands of men." How come, then, that we are only talking about Sarah? Here's my guesses.
First of all, the suspect is a police officer which automatically sparks the interest of the media. Secondly, Sarah Everard represents what gender studies call a "good victim" in the hierarchy of victimhood. She was a white, middle-class woman who, as far as we know, respected all the unwritten rules society expects women to follow. Just think of how many news articles mentioned that she was killed "despite doing everything right". What happens, however, when women do something wrong, at least according to the public?
What if the woman had been intoxicated? Or, more simply, she had been Black, trans, poor, a drug user, or a sex worker? Or maybe all of them? What if, instead of a police officer, the alleged perpetrator had been her partner? Best case scenario, we would have read maybe one news article about the case. End of story.
If you're not convinced, look at the harrowing reality of how violence against women intersects with race, class, sexuality and more. Vicky Spratt writes on Refinery29: "A child is reported missing every two minutes in the UK. This abhorrent statistic conceals another fact: missing children are more likely to be girls, and those girls are disproportionately Black, Asian or from minority ethnic groups. Some of them are young women; they stay missing but we don't hear much about it." How many national discussions have stemmed from the death of marginalised womxn, despite it being known that sex workers, trans women, and women of colour are primary targets of gender violence?
To provoke real change, our collective mindset needs to shift to an intersectional approach. Gender violence needs to be analysed from a structural point of new, not just local. Take, for example, a recent report redacted by Reclaim Stirling. The survey revealed that 53 per cent of respondents – current and former students and staff at Stirling University – had experienced attacks including sexual harassment, assault or rape. The results have been reported by a couple newspapers but not one of them took this chance to open a wider investigation into how widespread sexual violence is in higher education or how it has been tackled.
Misogyny, much like racism, has a centuries-old history and even women can perpetuate it, it's called internalised misogyny. Looking at the intersections of race, gender, sexuality, and class means realising that violence against women is cultural, systemic, and endemic. Although I appreciate men being given short know-hows on how to help women feel safer, the issue must be addressed at its roots. It's time we stop asking what individuals, be it men or women, can do and start questioning what the state and we as a community can do to make women be, not just feel, safer.
Until then, we will pay attention to only a few of the millions of women who die at the hands of men. Paraphrasing a largely praised front page published by the Scotsman, dead women count, but only after living women didn't. 
–
How to get help: Scottish Women's Aid can be reached 24/7 at the number 0800 027 1234, while you can contact Rape Crisis Scotland at 08088 01 03 02 any day from 6pm to midnight. 
---
Image credit: Ribbons at Glasgow's Kelvingrove Park – Picture courtesy of Chelsea Rocks
Image credit top: @jackhillphoto for Times
---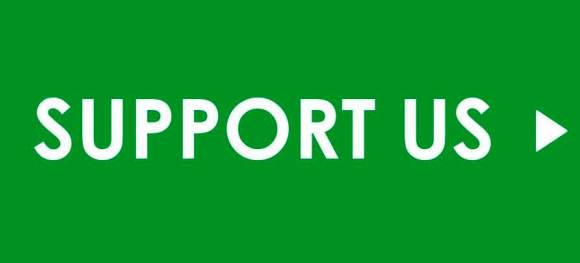 We're crowdfunding for our future. If you'd like to support us go here: