Alba and the Dodgy Logic of the Supermajority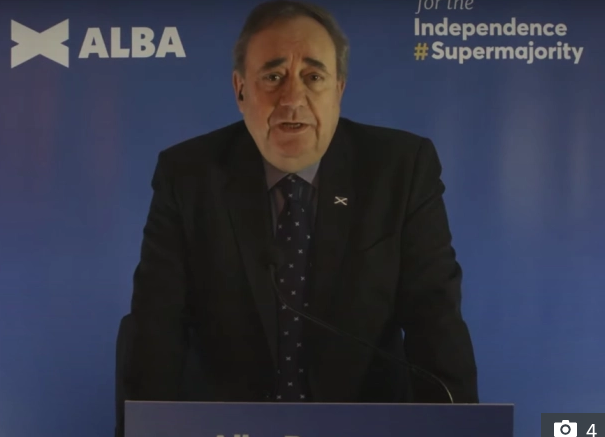 After their strange and shonky online launch the Alba Party raises some significant questions for the weeks ahead. Setting aside the cultural appropriation the fledgling party is mired in contradictions its scarcely even aware of.
Unlike the other scattering of other new pro-indy parties: Action for Independence, Scotia Future, the Independence for Scotland Party, (plus others that I have missed out) the Alba Party has some real advantages: brand recognition, high profile candidates that people have actually heard of and (presumably) some big money behind it. For that reason it should be taken seriously. But there are some real problems and issues that I don't see them being able to overcome.
Here's some of them:
Salmond's Popularity
The Alba Party looks like a lab creation, like Farage's Brexit Party, or Change UK, an artifice created with a website and 'members' but no real grounding. It has launched very late in the day without any real policies apart from some bromides such as "National Independence for Scotland as an immediate necessity, and overwhelming priority, achieved by democratic means through a vote of people resident in Scotland. The promotion of all Scottish interests, and the building of an economically successful and socially-just independent country, through the pursuit of a social democratic programme."
But much rests on the popularity of its leader and several indicators suggest that this just doesn't translate from the excitable bubbles of social media to the general electorate. A recent opinion poll suggested:
From the latest @OpiniumResearch / @SkyNews Scotland poll.

Do you have a favourable or unfavourable view of…

Sturgeon:
Favourable 58%
Unfavourable 37%

Salmond:
Favourable 14%
Unfavourable 74%

— Chris Curtis (@chriscurtis94) March 26, 2021
It does in this sense look like a vanity project driven by ego and revenge. One upside for the SNP is they won't need to expel all those individuals that have stepped out.
The Supermajority Concept

If the Alba Party doesn't have any discernible policies they do have one Big Idea, that of the Supermajority.
But this is deeply flawed. Recent polls have shown the possibility of both an SNP majority AND a pro-indy majority with the Scottish Greens. All of the indicators were that the Tories face electoral wipeout with Labour static and the Liberals irrelevant.
The Supermajority is attempting to solve a problem that doesn't exist. In doing so they threaten that majority.
The idea articulated by Salmond that Boris Johnson would accede to demands if it came from a 'whole parliament' is just empty rhetoric.
A Crowded Field
The cluster of new pro-independence parties makes then look like a circular firing squad. Without co-ordination or compromise they will cancel each other out as bewildered voters vote ISP against Action for Independence, and Scotia Future against Alba. Collapsing all into one force might work but it's really late in the day for that.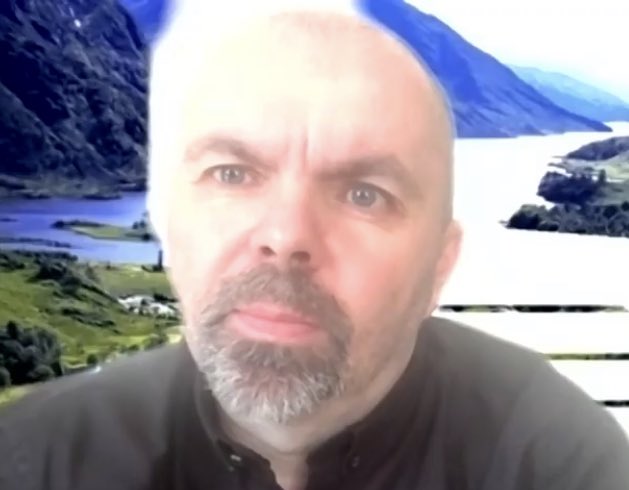 The Launch
The launch itself was strange brew of technical malfunction – long silences and weird ethereal appearances.
A sample of Kirk Torrance and Alex Salmond's previous work – Scotland Speaks – shows a sign of things to come.
One of the strongest challenges for the Alba Party is how you talk about being "positive" but carry beside you the network of some of the most toxic and malignant forces of the fringes of the independence movement. That seems a tough challenge.
This is a sump driven by ego and narcissism and unlikely to survive the cold light of day.

We have a small favour to ask. We hope you enjoy Bella's output. Tens of thousands of people rely on Bella for independent journalism with a critical edge.  We have no big-backers, remain ad-free and don't hide behind a paywall. We set our own agenda and provide  analysis that's free from commercial and political influence. Support us here to defend indy media for the future. Thanks.
Go here to donate: https://www.crowdfunder.co.uk/backing-bella-2021