ALBA and the Unconscious Right
The chaotic launch of the new Alba Party has continued with a string of gaffes and mistakes – as first the boxer Alex Arthur then the economist and Bitcoin enthusiast Jim Walker issued statements and were forced into hasty non-apology apologies. Despite Salmond's declaration that his campaign would be "entirely positive" one of his new candidates called Nicola Sturgeon "a cow" whilst the other has made vile racist comments against gypsies.
None of this is a surprise.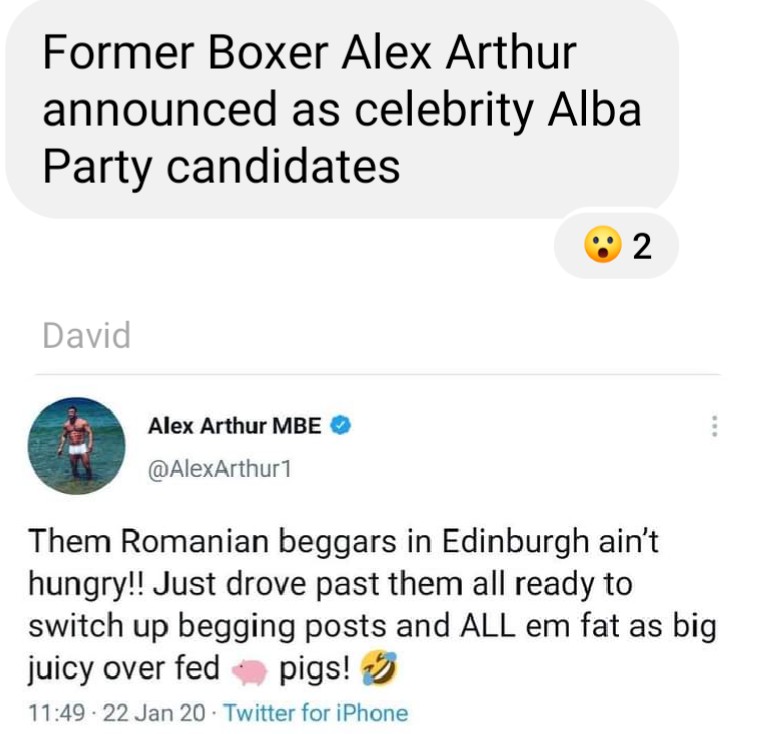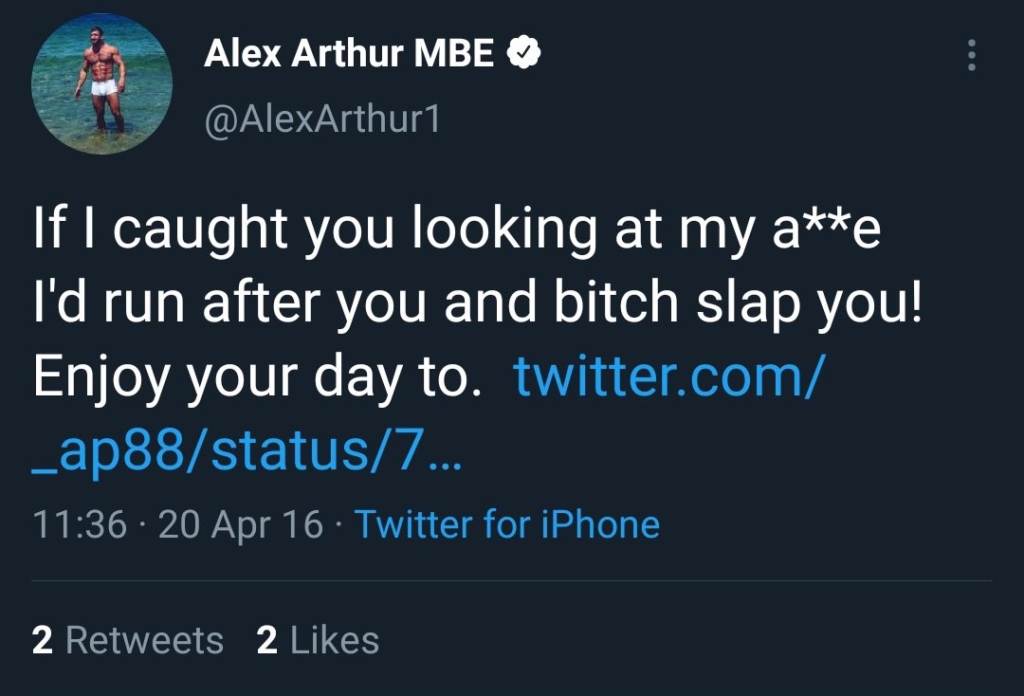 The problem is not just one of an absence of vetting by a party thrown together and launched in mayhem, it is reflective of people who think its appropriate to rally around a man who has behaved appallingly in public office. When that's the basis – the origin – it's not surprising at all that the candidates spew out homophobia racism or misogyny.
The party is mired in negativity and its supporters endless defence of such statements is a very real phenomenon.
The problem is rife: its background stems from the complete collapse of belief in Ends and Means and having literally no threshold for conduct, behaviour or language.
For a long time elements of the Yes movement have been drawn to tactics which they believe are 'impactful' (they're really not) and convinced themselves that 'anything goes'.
The conflation and confusion of RAGE for RADICALISM is rampant and has been boosted by an obsessive belief in Hate Bloggers who are now advisors to the new Alba party. This is a group of people who have contaminated the well of public discourse and whose modus operandi is now coursing through the new populism. The language has become so normalised – and the assumptions so internalised – that most of the adherents remain completely unaware that this is beyond the terms of acceptable discourse.
Arthur's excuse is that he "shoots from the hip". It's just straight-talking. The "war on woke" is heard over and over in the nationalist movements unconscious right; it's heard from the pulpits of Kevin McKenna and Iain Macwhirter and a thousand raging social media accounts. Its relentlessly macho and self-reinforcing.
This is a political phenomenon that portrays itself as a liberation movement and venerates a leader they think of as a freedom fighter – but is riddled with misogyny and cultural conservatism. Hilariously it thinks of itself being left-wing while holding a series of connected reactionary views.
The party is in danger of subverting the election campaign, not because it has a purposeful political agenda, or policies, but because it is the manifestation of some dark chaos and a pantomime of opportunism and entitled ignorance.
Ends and Means matter. How you achieve your political goals matter.

We have a small favour to ask. We hope you enjoy Bella's output. Tens of thousands of people rely on Bella for independent journalism with a critical edge.  We have no big-backers, remain ad-free and don't hide behind a paywall. We set our own agenda and provide  analysis that's free from commercial and political influence. Support us here to defend indy media for the future. Thanks.
Go here to donate: https://www.crowdfunder.co.uk/backing-bella-2021