Sore Alba
The arrival of the Alba Party threatens to dominate the Holyrood election to an unhealthy extent, excluding policy issues and positive platform ideas to transform Scotland to focus instead on personalities. We will limit comment in the following weeks to the minimal but the following problems for the Alba Party seem insurmountable.
Alex Salmond and the Failure of the Neural Transmitting Zero Synapse Repositioner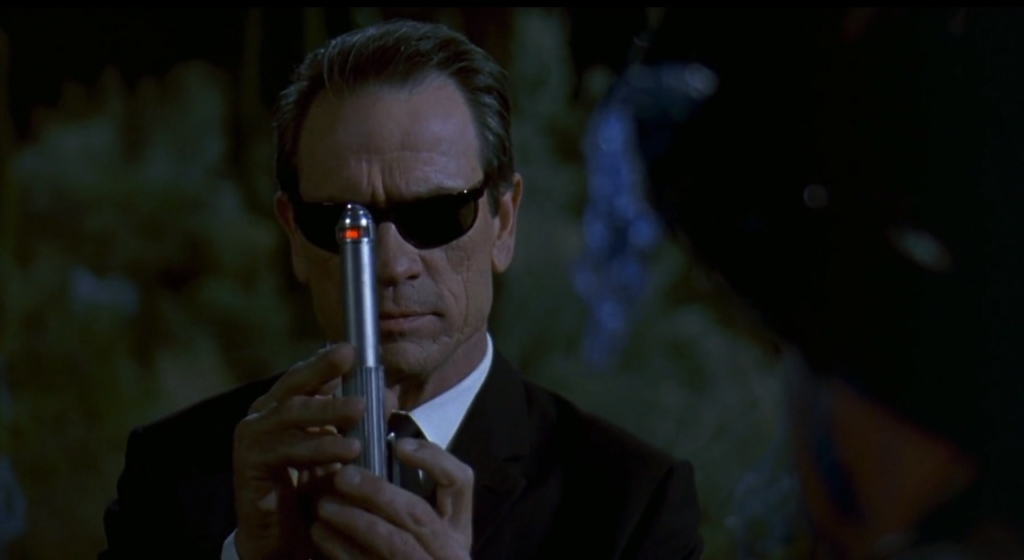 The first thing is Alex Salmond's complete inability to show any contrition, remorse or apology for his actions. The idea that you could go through the trial and then think: "I think the best thing for me would be to run for office" is extraordinary. His supporters require not just his redemption they require his resurrection. The rapid re-writing of history and the hasty penning of embarrassing hagiography urges us to think of Salmond in Saintly / Fatherly tones that are cringeworthy on every level. I know that Salmond and his supporters believe that a) none of that ever happened at all or b) it doesn't really matter, but that's not the point. Alba supporters are effectively asking the general public to be given the Men in Black Neural Transmitting Zero Synapse Repositioner and wipe these actions from their minds.
All the suggestions are that the electorate remain resolutely outside the Alba bubble despite the party's delusions. Salmond's net favourability rating is a dreadful -61, making him significantly more unpopular with Scots than even Boris Johnson (-32).
The alien tech has malfunctioned.
Policy Void
The point of an election is – just as a general reminder – is to reach out to the general public with an offer of choice and policy. On this subject alone, the party has failed. As people joined a party without policies they are now being dribbled out for public consumption. Surely it should be the other way around? If the new members are joining a new party without policies (they are) – they are either doing this because of the strength of their leader or the strength of some magical strategy. Neither stand up to the slightest scrutiny.
Super Majority
What has got most Alba-enthusiasts excited is the notion of a "super-majority". The whole thing is based on an injustice, a weird anomaly of the D'Hondt system that SNP votes on the Constituency List would be "wasted" and go to Unionist parties. I get that frustration and it sounds like a plan, but it really isn't.
Yet as Lindsay Bruce points out: "There's no defined plan beyond "supermajority" – the actual definition of which (two-thirds) is in Salmond's own words, "not the definition we're using".
As Lloyd Melville says: "Wait so is Alba's independence strategy: – A plebiscite election – A referendum – UDI? Because it can't be all three and its supporters can't decide which of these it is."
This is the contact point between the policy void and the "super majority". None of it makes any sense. It's strategically incoherent. First of all, as this site has been pointing out for at least six months, there already existed a pro-indy majority (including an SNP majority) in all the recent polls. The arrival of Alba (if they succeed in getting candidates elected) does nothing whatsoever to strengthen the case. Nothing.
Instead of rejecting this allegation or clarifying the strategy instead we get from Salmond: "A section 30 referendum could be part of that, as could a plebiscite, or another democratic test as could domestic legal action or international and diplomatic initiatives, as could peaceful and popular demonstration."
Confused? He is.
The Unity-Farce and the Blocklist Party

That none of this makes any sense at all doesn't matter to the newly converted. The 701st Anniversary of the Declaration of Arbroath (yesterday – you might have missed it amongst the pandemic and your collapsing life) was the moment for Salmond to issue a grand statement in which he said:
"The importance of the "Declaration" was not that it came just from those in positions of wealth and authority. Rather, it's enduring power and appeal was that it was rooted in the whole Community of the Realm of Scotland. It was the recognition of the need for that essential endorsement by the Community of the Realm which elevated the letter far beyond what it could otherwise have been if simply endorsed by loyal supporters of The Bruce. And how successful that strategy was. Within a couple of years of the Declaration, international opinion moved in favour of the Scots. It was the English King who became diplomatically isolated and eight years later Scottish independence was negotiated, acknowledged and accepted. As it was then, so it can be now."
This is just Braveheart Bollocks.
It was followed by Neil Mackay of AUOB declaring in the National: "The Yes Movement Unblocking Day will take place on the 701st anniversary of the Declaration of Arbroath" and Dave Llewellyn (?) declaring: "On the anniversary of the declaration of Arbroath we need to stop blocking and unite the clans".
A quick reminder in case you have in fact been subject to a Neural Transmitting Zero Synapse Repositioner:  I'm not in a clan. Neither are you.
Sections of the movement that have spent years engaged in the most toxic hostile attacks on the rest of the (nominally) same movement now realise that they desperately need your vote, so they have switched 180% from belief in Rage as a Tactic to all holding hands in Togetherhood. The baleful look on their face when people reject this offer is *sad face* quite funny.

The story is this: we may have been engaged in advanced vitriol on and offline for years, please forget that and campaign with us; our leader may be hugely unpopular in Scottish society, please forget that too; we may have been engaged in attacking Nicola Sturgeon and positioning the SNP as THE obstacle to independence and closet Yoon traitors, but we now urge you to vote for them; we may have critiqued the SNP for having no strategy for gaining independence but we have none: Rally to our Standard Now!
This is completely incoherent quasi-Medieval nonsense.
It is deeply inauthentic. It is as inauthentic as people who claim "Alba" as a name but can't pronounce it. It as inauthentic as "uniting the clans". Some of these people are so immersed in their counter-culture that dressing up as Jacobites at the weekend really is a liberatory act.
The dissonance between a party supposedly calling for a country to have a future by evoking a 700 year-old past may cause pause for thought given much more recent history. This tension between what's real and what's really unreal runs throughout Alba's rhetoric. As Rory Scothorne writes for the New Statesman:
"In its disdain for "wokeness", its mistrust of trans self-identification and its suspicion of a leadership that takes the slow road, Alba's ideological core represents a Scottish nationalist version of what the writer Joe Kennedy calls "authentocracy". It sees fraudulence everywhere, dressing up its own bizarre preoccupations as dissident realness. The trouble is that there is nothing more inauthentic than somebody trying desperately to prove their authenticity, which is how we have ended up with Alba's supporters struggling to pronounce their own party's name."
The worry is that they have been consumed by their own rhetoric and over-indulged by their (too) close reading of the same blogs over and over again. This results in what Mark Fisher called: "the solitary urinal of male subjectivity."

In 2014 I argued that independence was about Raploch not Bannockburn.
In 2021 I want to hear more about how we transform Scottish society not how we will indulge in medieval fantasy.
A new poll out today shows that this may remain a vanity project.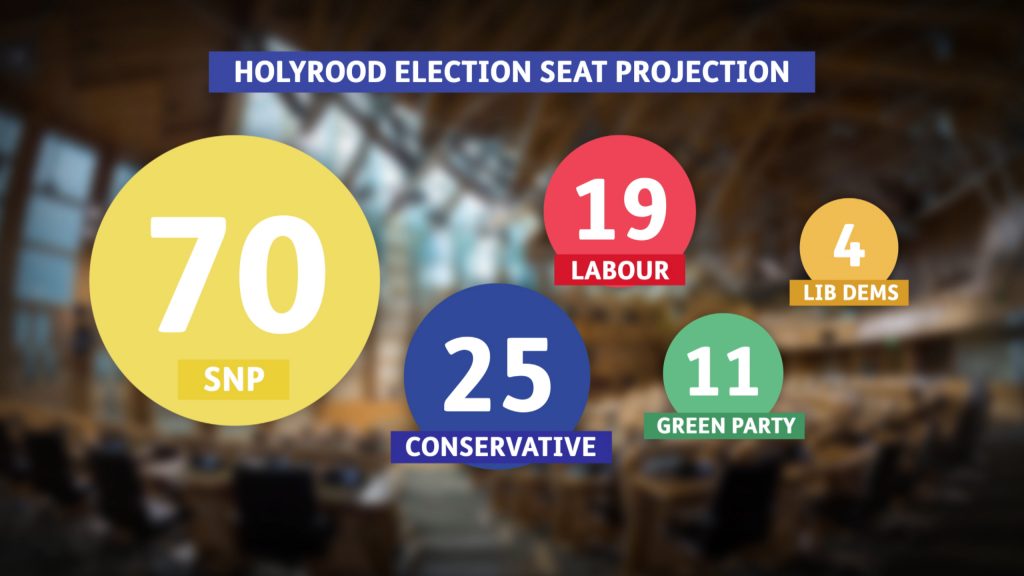 Poll details are here: https://news.stv.tv/politics/snp-still-on-course-for-holyrood-majority-stv-poll?to&top
The STV/IPSOS Mori Poll out today suggests, wait for it, that the SNP and Greens will create a Super Majority for independence on their own:
"Support has risen for the Scottish Greens, increasing the prospect of an pro-independence "supermajority" at Holyrood, but former first minister Alex Salmond's new party Alba would probably fail to win a seat if the poll is replicated on voting day."
If that comes true the "dream will never die" but the Alba Party will, without the help of a Neural Transmitting Zero Synapse Repositioner.