Resisting Democracy
Many high-powered and deeply embedded media columnists enjoy positions of power in British democracy, given money and profile to expound their wisdom to the populace. This commentariat includes one John Rentoul "Chief Political Commentator, The Independent; visiting professor, King's College London. Author with Jon Davis, Heroes or Villains? The Blair Govt Reconsidered".
John has a long track record of a bitter (and often confused) monologue about Scottish political affairs. The recent reports we highlighted today and yesterday seem to have sent him overboard.
John claims to be Scottish, but I'm not sure on what basis: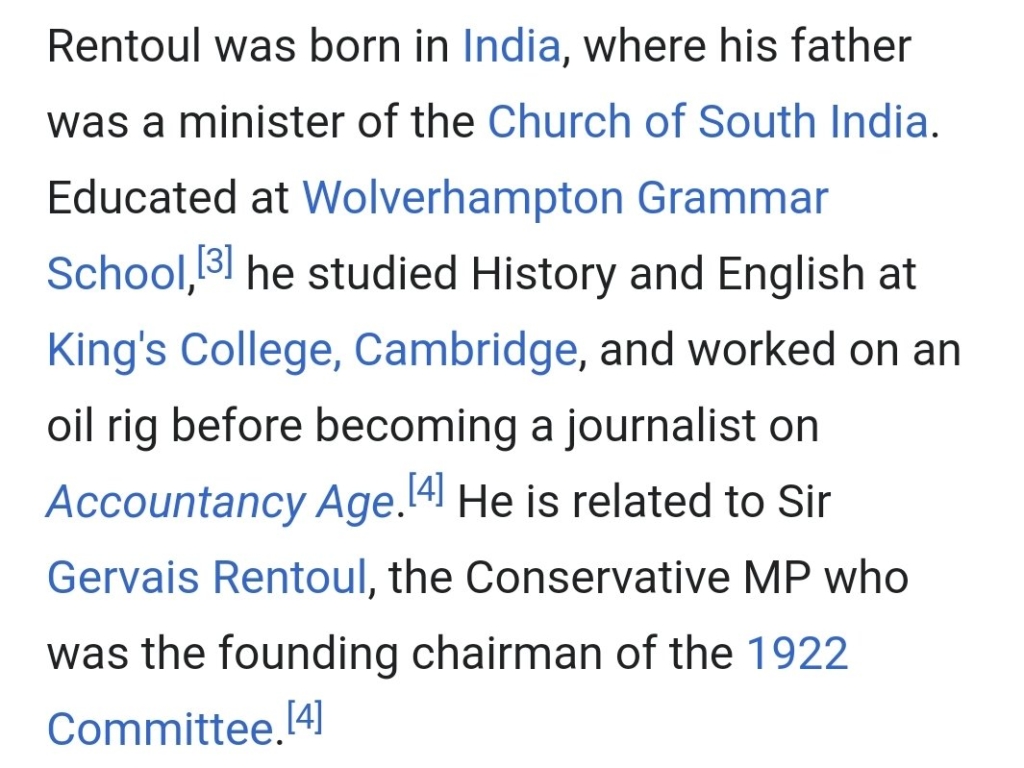 The sense of entitlement is palpable – debating the franchise John is fabulous …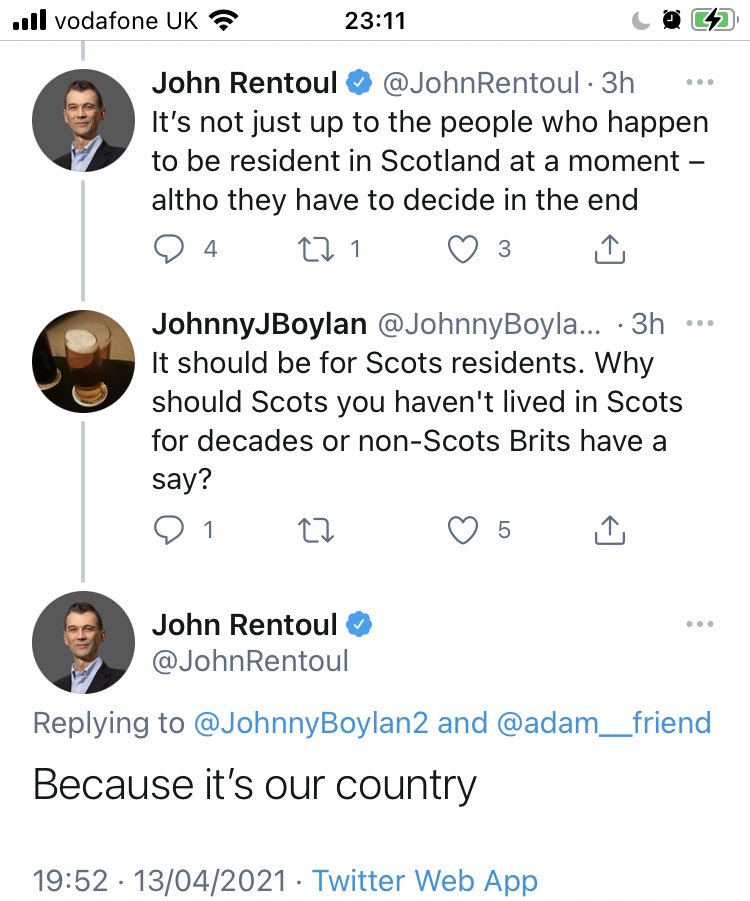 The signs of desperation are here to see as senior British advisors point out to No 10 the disastrous course they are on.
But John's not happy:
Could not disagree more with @ciaranmartinoxf on this https://t.co/TwjbHgsCOr pic.twitter.com/Y8n6y9qedL

— John Rentoul (@JohnRentoul) April 13, 2021
The UK is not some green-card partnership of convenience; it's something in which all citizens have an interest

— John Rentoul (@JohnRentoul) April 13, 2021
And there is every reason to alter the rules that governed the last referendum in 2014

— John Rentoul (@JohnRentoul) April 13, 2021
They were twisted in Salmond's favour in the forlorn belief that if he lost on his own terms the SNP would accept the result

— John Rentoul (@JohnRentoul) April 13, 2021
So the SNP were allowed to choose the franchise, the question and the timing. Next time the other side get to choose. It's only fair

— John Rentoul (@JohnRentoul) April 13, 2021
As a response to a very senior academics report this is comical.
Most Unionist politicians attempt to hide-away their efforts to gerrymander or distort the voting process, dressing them up as "fair" or reasonable. No such niceties for John.
My favourite is the line …
You can't just tear it up because the SNP got lucky in a couple of votes

— John Rentoul (@JohnRentoul) April 13, 2021
As if unprecedented landslides for Westminster are "lucky" –  or a cross-party pro-indy majority at Holyrood is "lucky" – or a year of majority polling is "lucky" or as if a democratic referendum result would be "lucky".
The funny thing also about all of this – the idea of Scots everywhere having a vote that crops up routinely – is that it precisely negates the Unionist major charge – that Scottish nationalists are ethnic nationalists. You end up with Unionists arguing for an ethnic basis to the franchise while the Yes movement defend the right of anyone resident in Scotland being the obvious basis for entitlement to vote on the country's future (wherever you are from).
Readers of The Independent deserve better.