Resist, Reform or Re-Run?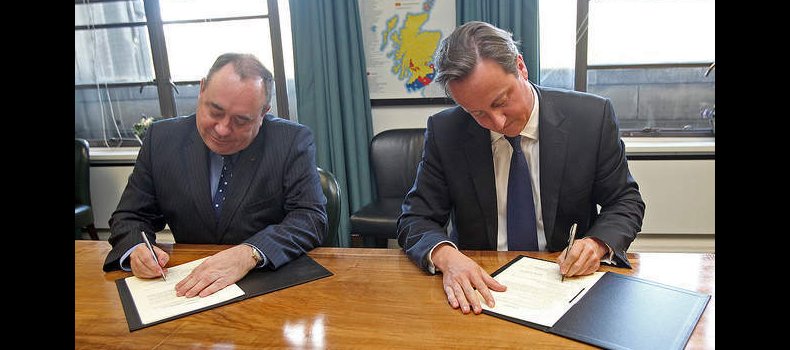 Even very high-ranking Unionists are jumping ship from the indefensible position that there can be no democratic choice about remaining part of the Union.
In a damning critique by the official responsible for drafting Whitehall arguments against Scottish independence, Ciaran Martin said that England had now abandoned any restraint as the dominant partner within the Union [Ciaran was Constitution Director in the Cabinet Office from 2011-14. He was one of six people at the table alongside Mr Cameron and Michael Moore, and opposite then First Minister Alex Salmond, then Deputy First Minister Nicola Sturgeon].
Mure Dickie reports for the FT: "The UK government's lead negotiator on Scotland's 2014 independence referendum on Tuesday warned against refusing to allow a second such vote if Scots want one, saying to do so would fundamentally change the union from "one based on consent, to one based on the force of law".

You can read Ciaran Martin's report here: "Resist, reform or re-run: short- and long-term reflections on Scotland and independence referendums".
Martin said that by discounting SNP election victories Downing Street was suggesting there was "no lawful, democratic path" to secession. He insisted: "Scots have withdrawn from UK-wide political leadership at the instruction of voters," he said. There was "no good reason to resist" another referendum, he said, insisting that "fear of a different result isn't a reason to ignore Scotland's election result".

The report comes on the heels of a damning report by Philip Rycroft, Prof Michael Kenny, and Jack Sheldon that concluded that the pandemic has seeded the idea of a prime minister "who speaks for England alone" and warns of complete deterioration of relations between the four nations of the UK amid "deep-rooted complacency". Taken together they add to the very clear signs that very senior advisors have noticed that the present Johnson position is completely untenable. Johnson suggested in January that Westminster would not approve a second independence referendum for four decades or more, an approach that Ciaran Martin correctly identifies would be telling Scottish people that they had no lawful path to express their democratic wishes. This is essentially a constitutional imprisonment and a collapse of democracy.
These new reports and admissions certainly undermine the argument – put forward by some Scottish nationalists – that No 10 will "never agree to a Section 30 Order". Here, clearly, their most senior advisors believe this to be an indefensible position.
In the report Martin writes:
"There would be a land border of some sort with England, just as there has been in Ireland for a century, both before, during and after EU membership. There would be, in time, different currencies, as there have been for decades across the Irish border, both during and after the UK's EU membership. Nationalists would also have to address very challenging fiscal numbers, assuming a reasonable settlement of debt in the negotiations. Similarly, EU membership would be likely, but not inevitable, and almost certainly not immediate."
It's interesting that this level of debate is happening in Oxford, not in Edinburgh or Glasgow. You can watch the launch lecture with Ciaran Martin, Sir Tom Devine and Ngaire Woods here: