The Ties that Bind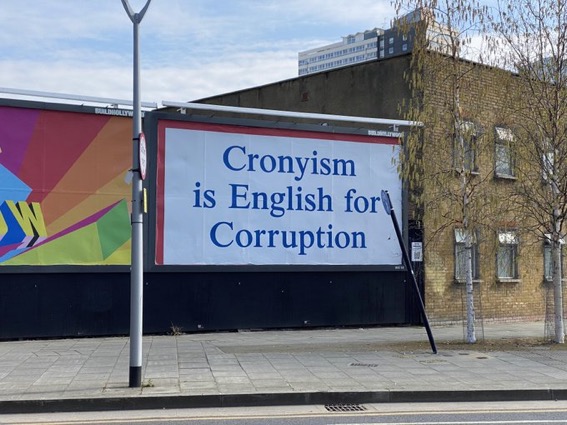 What are the forces at work that allow the Conservatives to not only remain in office but to increase their popularity despite widespread and open accusations of corruption and malpractice? How are the powerful immune to any consequence from their actions?
The strange configuration of modern Britain continues to dazzle and confuse as it lies pockmarked with decay and corruption. As Prince Philip is buried after a period of extraordinarily supine revisionism, Britain seems to be characterised by the twin phenomena of a strange, Ruritanian obsession with a dysfunctional family that evokes worship, and a political class that is knee-deep in nepotism.
Both the House of Windsor and House of Commons seem to operate with complete impunity.
It's difficult to disagree with Labour's claim that the Conservative government is "infected with widespread cronyism" after it emerged that Matt Hancock failed to declare his interest in the company Topwood to parliamentary authorities for more than two months and had never previously declared his family's long-standing involvement with it.
Topwood won a tender competition to secure a place as an approved contractor with the NHS in Wales in early 2019. At the time, the firm was owned by Hancock's sister and other family members.
His sister …
The latest revelations come after it was revealed that a second Cabinet Office adviser was hired by Greensill Capital while working for the civil service, raising further questions over revolving doors between the government and the scandal-hit firm.
The corruption is so routine it's self-evident that this IS the system, not an aberration.
Labour's Rachel Reeves said there were growing questions about Greensill's reach.
"We've been saying Tory sleaze is back, but in many ways it seems it never really went away," she said.
"Revelations like this keep growing the web of the Greensill scandal, and show us how much the Conservatives have weakened the measures meant to keep cronyism and conflicts of interest in government in check."
But as the "revelations" seem endless, they also serve to normalise. The term "scandal" doesn't really have any agency any more. How is it possible for the Jennifer Arcuri story to be in the public domain with no consequences whatsoever? Partly because this has gone on so long it becomes the surround-sound, the wallpaper, of our political experience. Tory corruption is just the air we breathe.
Cash for sex? Industrial amounts of money diverted to your friends and family?
Who cares?
This very likely most corrupt UK Govt in living memory is headed by a serial liar who has presided over the deaths of 150,000 citizens from the coronavirus. The consequences? A 14% lead in the polls.
How can you possibly explain that?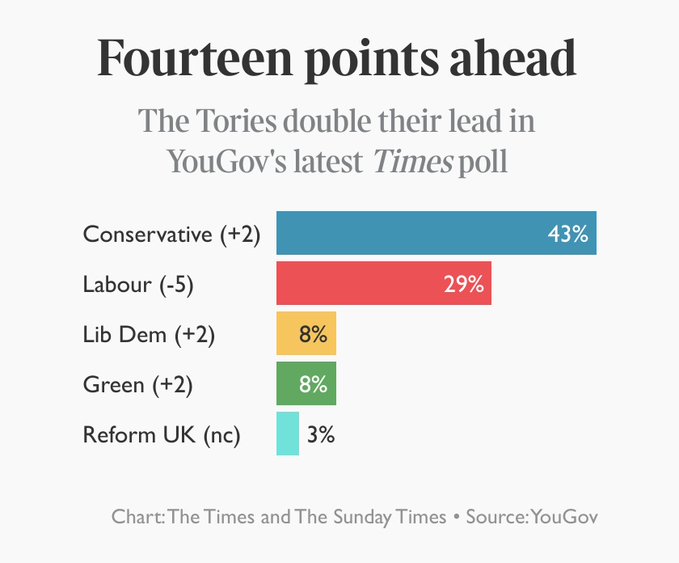 It's only possible in a world where the baubles and inane culture of Royalism are rolled out across all media channels, curating a culture of deference and banality. It's only possible in a world where the nexus of elite rule involves not just the moving of large amounts of money between groups within that elite, but that any occasional 'investigation' of such activity is routinely conducted by members of that group.
The 'revolving door' is endless and tightly controlled. We live in a feudal chumocracy.   Occasionally, when something goes disastrously wrong, this system has a default setting called a 'public inquiry'. This is only rarely trundled out, and is kept for when the entire system has broken down and the routine hush-hush won't cut it. In this situation a facade of "independence" will be attempted. A grandee will be appointed, the terms of the inquiry will be set and years will go by before "recommendations" are made.
Inquiries are notoriously expensive. The Bloody Sunday Inquiry cost £210.6m. The money lavished on inquiries is often used to create an air of seriousness. if they are spending that much surely something must come out of it?
But the extraordinary disconnect between the Tory conduct in office and their political popularity can't be explained only by the closeness of the political and legal elite or the culture of deference which permeates much of English public life. The opposition are completely useless too.
Keir Starmer has established himself by Not Being Jeremy Corbyn and Not Being Anti-Semitic but little else. He is a 'Sir', which is great, and his first name is 'Keir', which is also great but he seems paralysed by inaction and over-caution. In these most terrible times, with the litany of Tory failure and corruption mounting up, how is it possible for Starmer's Labour to now be polling worse than it was under Jeremy Corbyn's leadership? It is because he is purely a Negation: a creation of orphaned centrists manufactured in the petri-dish of liberal Britain, designed to be acceptable to Labour's right-wing and the media commentariat who censor the acceptable face of British politics.
This is a cutting blow not just to Anas Sarwar's campaign hopes, but also to the (Left) Unionist narrative that hope or change is just around the corner, that an enlightened Labour administration is just around the corner, that Britain is a decent, fair and progressive place. All the evidence says otherwise.
What we are watching in real time is not just the death of Labour but the decline of social democracy in Britain, not just brazen sleaze on an almost unimaginable scale but it being utterly normalised as part of public life, and what we are about to watch is the Royal Family re-brand itself in a sea of Union Jacks and a tsunami of Anglo-British Nationalism.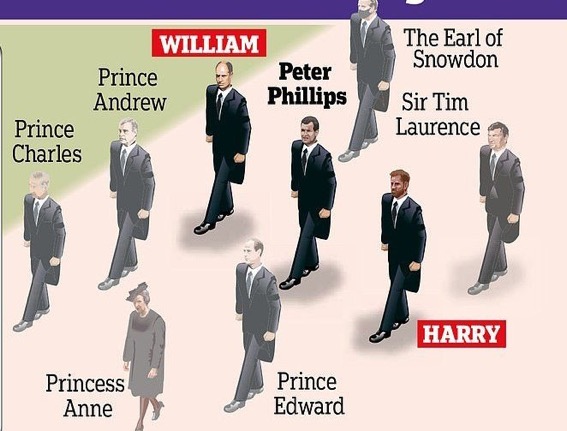 Last month, Conservative culture secretary Oliver Dowden announced that all government buildings would be required to fly the union flag every day as a "proud reminder of our history and the ties that bind us." There is no end to this. There is no opportunity missed, nor chance thought too cynical. Even the moment to host a pivotal and seismic global climate gathering will be exploited. Writing in the execrable Spectator magazine, Katy Balls reveals that plans for COP 26 include a cuddly mascot – "something endangered perhaps but not too exotic" (I'd recommend a sooty Koala lightly singed by forest fire) but also that "to bolster patriotic pride, Union flags could be projected onto Glasgow landmarks."
That there's a depravity about much of the Conservative rule is one thing, as the stench of brutality and corruption becomes impossible to ignore,  but it is made much worse by the sheer stupidity of much of this.
Stupid, but crude also. This week saw the censorship of a piece by two academics. A report by Geoffrey Chapman and Richard Mackenzie-Gray Scott, of the British Institute of International and Comparative Law was deleted, as it was "not the view of the Government".
As John King has written: "Unfortunately its conclusion was at odds with the UK Government line and Tory messaging that Scottish independence would be economically damaging. The authors therefore decided to withdraw it 'voluntarily' following pressure from Westminster. One wonders whether they will renounce their crime in due course and offer signed confessions.
"Suppression of academic views coupled with skewed research papers paid for by the UK government is behaviour more typical of dictatorships rather than modern democracies. But it is no surprise. Yorkshire Bylines has already exposed how the government has tried to "sell" Brexit by means of paid-for propaganda disguised as objective news stories.
"These sinister methods are all of a piece with 'Operation Bleach', the erasing of references to the European Union in tens of thousands of laws secretly ordered by Downing Street, which I referred to here. They are, however, just the tip of the iceberg. If you want to know the full shocking story, I can only recommend Peter Oborne's powerful book, The Assault on Truth. This has, predictably, been boycotted by mainstream reviewers keen to keep their jobs. It describes the redefining of truth as whatever lies Johnson is currently telling, and the willing complicity of the media, as we slide into an Orwellian world."
So, here we remain, lodged in this Quiet Dystopia, made up of part sleaze, part extreme deference, part Opposition incompetence, part spectacle of nationalism and royalty, but laced also with an unhealthy dose of authoritarianism.
As Belfast burns and Philip is buried, we are awash with sycophancy and mind-numbing trivia about what costume Andrew will be dressing up in or where Harry will be standing.
Speculation about Philip's death precipitating an abdication is unlikely to bear out, royal experts told us this week.
"One main reason why the Queen will absolutely not abdicate is, unlike other European monarchs, she is an anointed Queen," explained the royal historian Hugo Vickers, referring to the pact she made with God during her coronation.
"And if you are an anointed Queen, you do not abdicate."
Next year she (and we) will celebrate her Platinum Jubilee.