Holyrood, Grey Money and Salvaging the Election
This election campaign has been more of a dirge than an inspiration. The polls are erratic, uncertainty is everywhere, a batch of new parties and murky non-party grouplets having flooded your timeline with ads, electronic billboards and Facebook beaming out red white and blue. If Brexit was won with dark money this is Scotland's grey money – 'Young Unionists' – 'Vote Union' and 'Scotland Matters' among a rash of front groups that have popped up everywhere.
The campaign feels a bit like the lockdown itself: a mix of tedium and anxiety, the knowledge that something very important and historic is going on but simultaneously the experience of quite dread and the feeling that this will never end. Add to this the bampots and crackpots of new parties and the experience is laced with dark absurdity.
Savanta ComRes tell us the SNP shows the likelihood of a majority slipping away from the SNP, down 3 points to just 42% in the constituency vote (which might mean 59 seats). Survation suggests 66 constituency seats for the SNP adding up to 77 pro indy seats between SNP and Greens.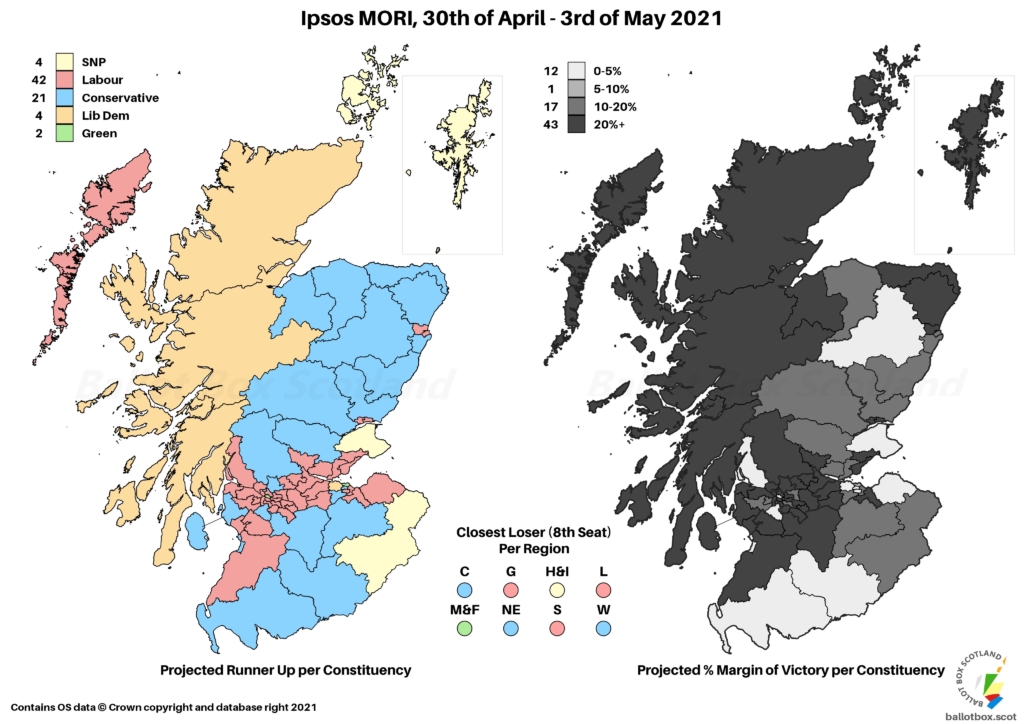 The parties have wildly different framing and metrics of success. For the Tories and Labour it is a battle for second place. For the Greens our entire future is at stake. For Willie Rennie avoiding oblivion would be an unbridled success. For Abla it is an existential moment, breakthrough or die. For George Galloway the results don't really matter at all. His entire life is dedicated to self-promotion and he will just hitch himself to whatever convenient political project comes along next that will help him remain in the glow of publicity that he craves.
Only the SNP can win this election but they are also the only party that can truly lose.
Most of the parties have very little positive to say at all, and so we have a policy-free campaign battle waged around some very un-charismatic characters, a truly dispiriting experience. Campaign literature is a Unionist bromide of "Stop Nicola" with Labour attempting a variant message of 'for a pandemic recovery': a message which is fair and good but banal in the extreme.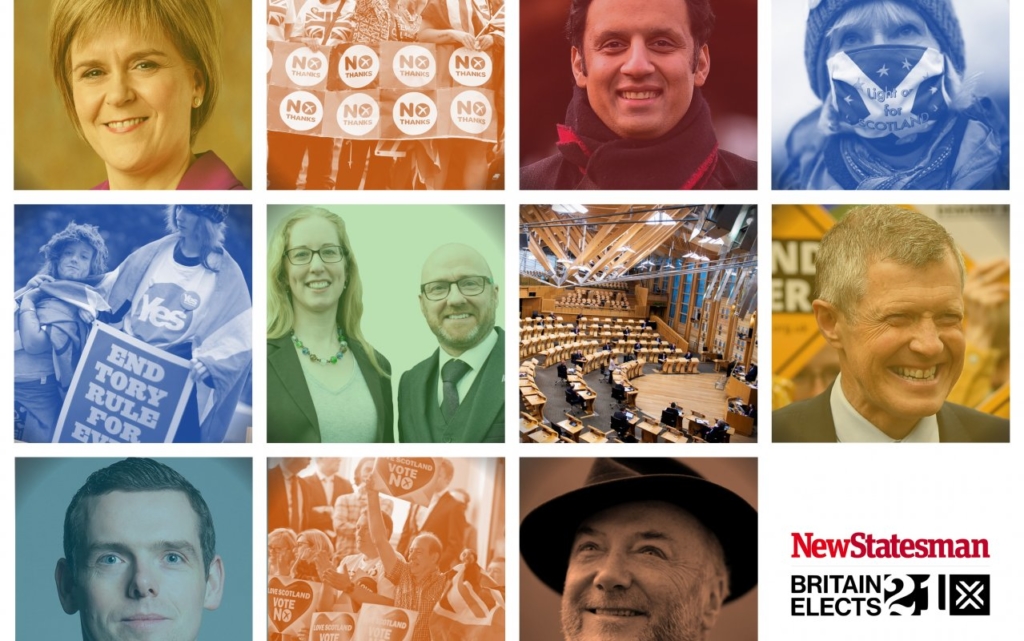 All of this while the pantomime of Downing Street trundles on. According to John Harris: "In some parts of the country, the rate of unemployment runs at 15%. Six million people are now reckoned to be on universal credit." Yet in this broken country the idea of spending £200 million on a new royal yacht is seriously discussed as Carrie Antoinette orders golden wallpaper.
English voters, it seems, are content with being gaslit by a benign Etonian Oligarch who is dripping in sleaze and corruption as long as he promises 'everything will be over soon' every few months. Incredibly after presiding over carnage support for Boris Johnson's regime is actually up. This malignancy seems to have no impact whatsoever on the Scottish Tories who seem to have rounded up all of the voters who are convinced that the worst thing in the universe would be to govern yourselves, a sort of apogee of self-loathing and in-built deference culture that has become normalised in sections of the over 50s.
Are there any rays of light in this dark picture?
If polls are anywhere near right then this would be a (long overdue) breakthrough result for the Scottish Green Party, a dead start for Abla and possibly enough of a 'success' for both Anas Sarwar and Douglas Ross to keep their jobs. Ross remaining in post might not be such a bad thing for the independence movement. Alex Salmond would need to decide what to do next and so too would Patrick Harvie.
What would the terms of a SNP/Green coalition be? How would the SNP frame such a result? If the election produces a strong pro-indy majority it may be possible to clutch victory – and demand democracy – from a dispiriting campaign.