The Independent Campaign of Glasgow's Classical Liberal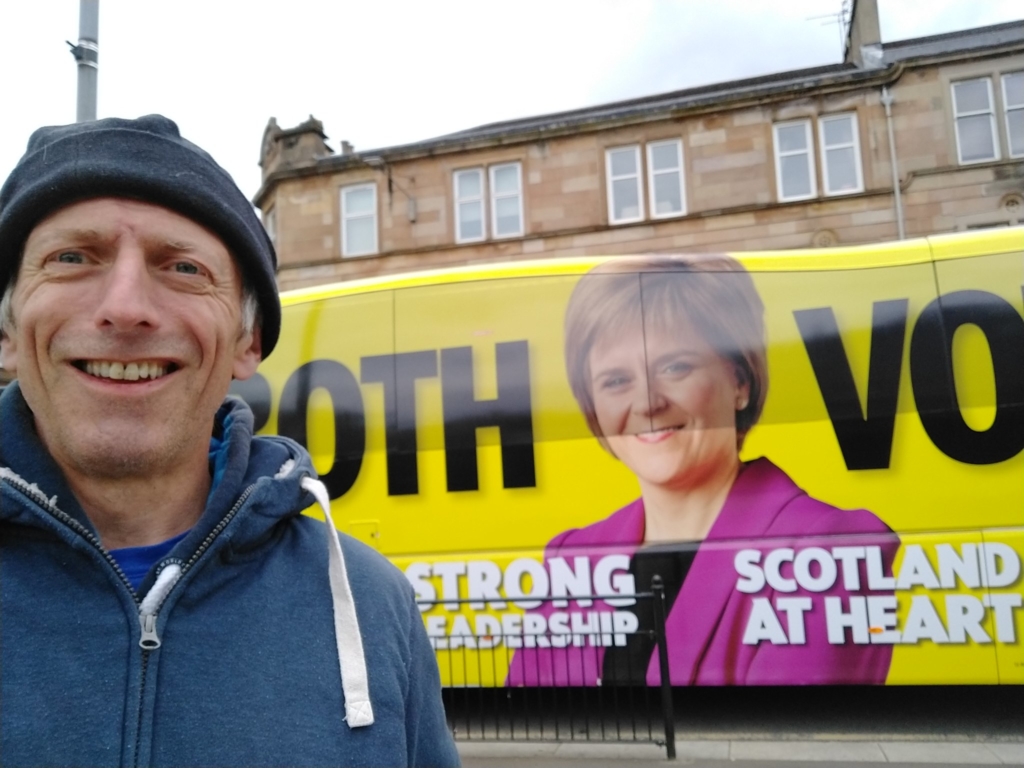 Eighteen pull-ups. That was the challenge given to SNP politicians by Tory MSP hopeful Craig Ross.
"I'll guarantee you that none of the SNP's candidates for Holyrood 2021 will be able to do anything similar. How do I know? Because their lives are full of excuses. Everything is someone else's fault. They take responsibility for nothing."
A strong message to a surely frightened SNP, though admittedly the metaphor is a bit confusing. You see, fitness fanatic Ross doesn't take kindly to weakness. If he were successfully elected to Holyrood, he would go straight in and sort everything out. He even says it on his campaign flyer. "I'll make them fix it" he exclaims about the Scottish education system. His goals if elected: Accountability (safe seats are the root cause of our problems apparently), education (no one in Holyrood can even begin to understand it!) and constitutional reform (if Westminster was reformed, then we could close the Scottish Parliament down). Who knew that one MSP could be so powerful?
Ross senses weakness wherever he goes. Just ask him about people who use food banks. "If anything, their biggest risk is not starvation, it's diabetes," he remarked on a podcast. Questions were raised. Was this a "heartless" comment, as described by the Daily Record, or was it more of a Bulworth situation, where the media just couldn't handle his honest but controversial gunslinging?
The Scottish Conservatives, whose leader Douglas Ross made it his mission to marginalise the traveler community during his time on the Moray council, must have thought the former. He was subsequently dropped as a candidate. "These unacceptable comments do not reflect the views of the party", a spokesperson said. The dream was over. Even the party of Boris Johnson couldn't handle his telling it like it is.
However, this was a minor hiccup for Dr. Craig Ross. He wasn't about to let the "kiddy-on" Tories stop him from his goal of reducing the size of the state. The spirit of John Locke burned inside him, there had to be a way. He did what any aspiring politician would do; he took to the streets of Glasgow and rallied the people to his cause. It was time for a full-blown independent campaign.
But let's rewind a bit. Craig Ross is a retired lecturer, having taught politics for three decades. This writer was one of his students. In all fairness, he was a very good teacher. He was more than able to break down complex political philosophy to his class of fog-brained 17 and 18 year olds. For such an opinionated firebrand, his classes were largely apolitical. That is until you're sitting there waiting down the clock as he rants about why Thatcher was justified in shutting down the mines. Hearing his explanation, it sounded quite convincing. Except the decision to shut down the mines, which led a whole generation of working-class people into destitution, didn't seem to factor into his thinking.
His views make sense when they're laid out – at least on paper. He is clearly a well-educated man that can argue his positions. But could he convince the electorate of the virtues of the Enlightenment? Maybe classical liberalism could pull the brainwashed Glaswegian masses away from their robotic devotion to the SNP beast.
In hindsight, clearly not. And it's not that Dr. Ross is out of touch. No, it's the voters that are wrong. See, if you support independence you are "ignorant of basic facts". He has the right set of facts and you, puny member of the public, do not. Obviously the half of the country that supports the right to self-determination only think that way because they've been taken in by Nicola Sturgeon's PR machine. We are all followers of Herr Sturgeon, ready to ride into battle without knowing why.
This attitude did not exactly capture the mood of Glasgow. His independent campaign was fraught with arguing on the doorstep with people that disagreed with him. He had all the facts on his side but apparently lacked the power of persuasion. Addressing the issues that appeal to the temperament of the voter was a mere after-thought for his agenda.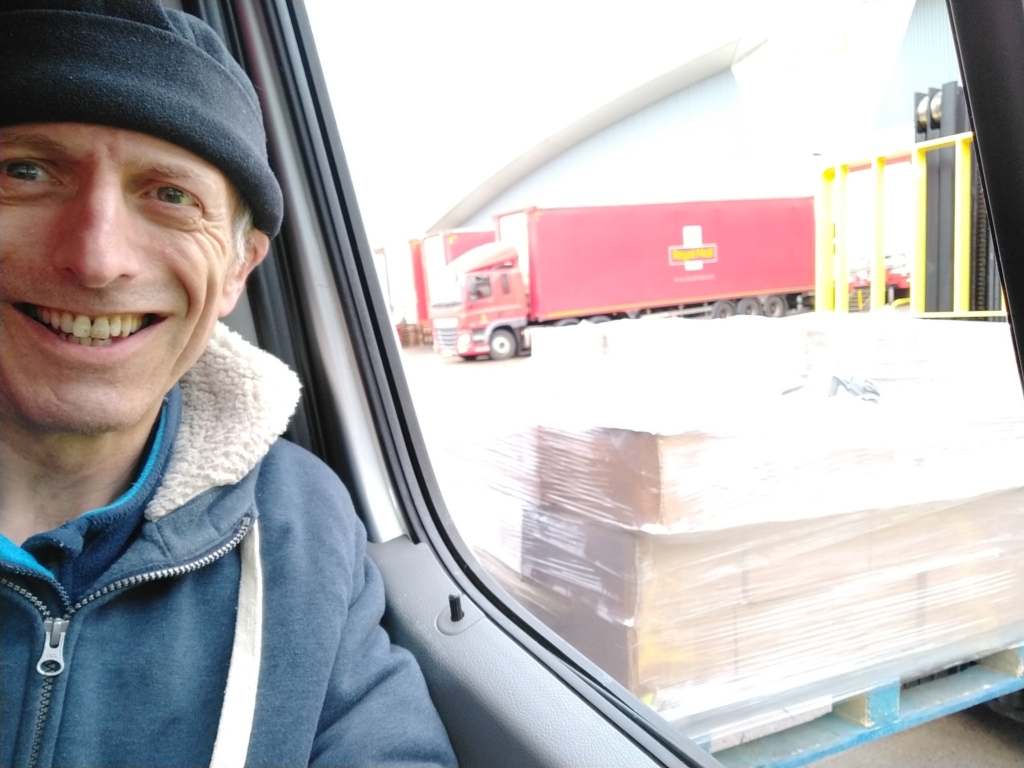 In the Yes city of Glasgow, where a social democratic current runs through every level of our politics, it's on Ross to convince us. The SNP would be largely irrelevant had Alex Salmond not taken the initiative to shove social democratic policy into their party platform to become politically viable in the central belt. It is pretty much a prerequisite in Glasgow politics, where minds are mainly made up on what side the city falls under. That his support mainly extended to the five anarcho-capitalists in the whole of Scotland and the minority of unionists willing to throw away their list vote on an independent candidate speaks to the futility of his campaigning style.
And then there were the logistics of the operation. It's hard being a one-man band sometimes. His campaign leaflet, featuring a suited-up Ross with a trademark grin, was a common sight in the letterboxes of Glasgow residents. 300,000 were printed out. I received one, and then the following day received four more. One day Ross went to Twitter to ask his followers whether his pallets of leaflets could be wrapped up in kitchen clingfilm. Having spent the bulk of Good Friday attacking his pallets with clingfilm, he decided that the only option was just to buy the pallet wrap he had wanted to avoid. "You wouldn't have a hope in hell without it. £6 B&Q. You get a load of it for your money!" he concluded.
Some lucky residents also received a handwritten note. People took to the internet to try and figure out what he had written, given the illegibility of his handwriting. A common problem for people with the title of doctor clearly. Three thousand were written up, although a thousand of those had to be scrapped as they were written when he was running under the Scottish Tories. Perhaps if the notes weren't so hurriedly written, his rallying cry to close the Scottish Parliament would have succeeded.
The list ballot paper for the Glasgow region featured twenty-two choices. At the bottom of this arm-length screed of democracy was the one and only. At first, I couldn't see his name anywhere. The paper was so long that the bottom of it had curled up. He was the last one listed. With bated breath, I waited to see the swearing-in of our new straight-shootin' independent MSP.
Again, the dream was over. The votes were counted. His efforts culminated in 269 votes. He at least received more votes than the other independent candidate listed, although I don't recall the other independent candidate having his leaflet used as kitty litter across the vast Glasgow region.
But it's okay. Dr. Craig Ross has made peace with the result:
"I can go back to reading books, going to the gym and not giving a monkey's. If the Scots are prepared to destroy themselves that's fine."
Oh knight in shining armour, please don't give up in saving us from our own self-destruction. He showed us the path of nobleness, yet we did not listen.