Kate's Tourdrobe Crushes Scotland's Hopes of Independence
We have shied away from fashion on Bella for far too long now, but faced now with the constitutional challenge of the Daily Telegraph's Royal Twitterstream we feel the need to don our Barbour jackets and take to the catwalk. The road to a Scottish democracy is littered with many obstacles but we never saw Posh Girl in a Frock coming. The Telegraph's wonderful @TelegraphRoyals twitter handle tells us: "The Duke and Duchess of Cambridge have spent the week in Scotland, deployed on a charm offensive to help quell growing independence sentiment. Fashion is a potent tool in Kate's diplomatic armoury."
It so is.
Come with us "Inside the Duchess of Cambridge's £8,445 Scotland 'tourdrobe' …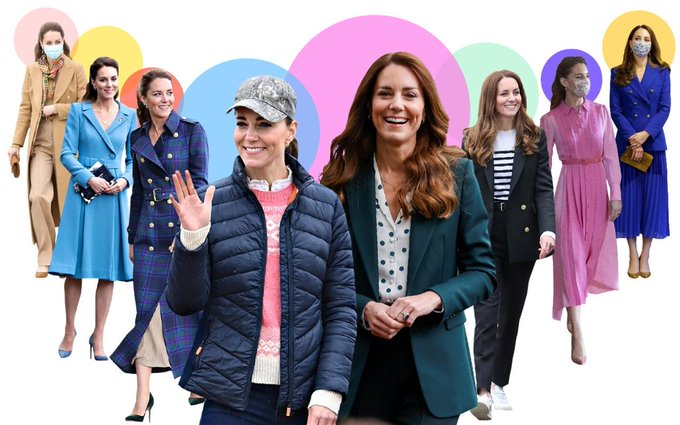 First up it's Monday and she's already quelling us with a Zara blazer …
👑The Duchess made a bold arrival when she joined Prince William in Scotland on Monday.

She teamed her bright cobalt blue Zara blazer with a new pleated skirt by Berkshire-based brand Hope.

🏴󠁧󠁢󠁳󠁣󠁴󠁿Together, they formed an unmistakable tribute to the Scottish flag pic.twitter.com/3MGl6RelPq

— Telegraph Royal Family (@TelegraphRoyals) May 28, 2021
I don't know what happened to Tuesday but on Wednesday hopes of a functioning independent country were dashed by the arrival of Kate rocking a tartan trenchoat and a pair of diamond earings …
🍿📽️Wednesday evening saw one of the tour's most glamorous moments, a screening of 'Cruella' at the Palace of Holyroodhouse for NHS workers.

The Duchess wore a tartan trench from Holland Cooper and a beautiful pair of Asprey diamond and sapphire earrings, borrowed from the Queen pic.twitter.com/fKzI2xKATh

— Telegraph Royal Family (@TelegraphRoyals) May 28, 2021
By Thursday it was "land yachting" (wtf is that?) and a pink jumper to really quash you dirty thieving Jocks …
🎓When Kate returned to her alma mater she opted for a preppy look.

Her key new buy was a gold-buttoned blazer by British label Holland Cooper.

🏴󠁧󠁢󠁳󠁣󠁴󠁿The jacket was paired with Erdem's Made in Scotland striped jumper and a a pristine new pair of trainers by Veja pic.twitter.com/Uq5ZURKRqX

— Telegraph Royal Family (@TelegraphRoyals) May 28, 2021
I think we can all agree that the insurrection has pretty much been suppressed by now. How can you aspire to self-governance when someone is trolling you with Hamilton and Inches earrings?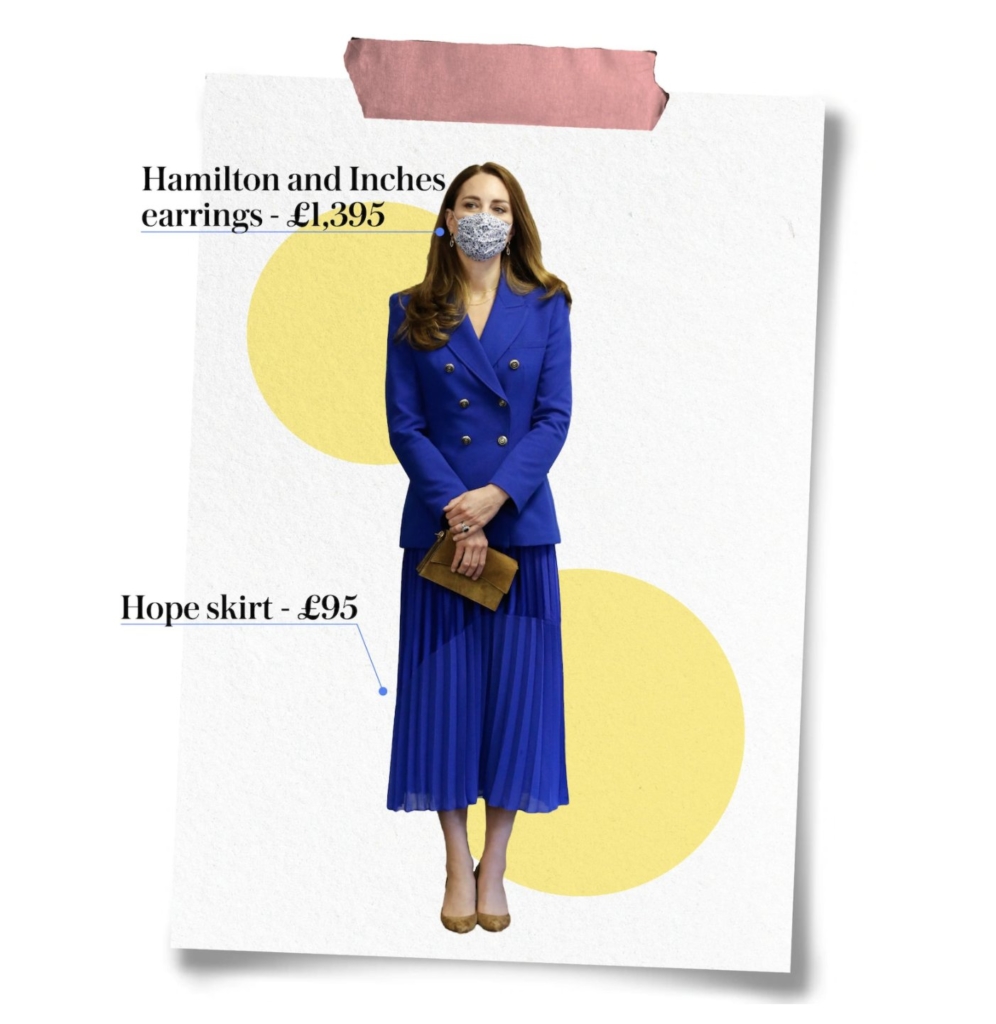 I hadn't realise it until now but there's a whole sub-culture of media slavishly dedicated to Kate's fashion tips, and presumably people who read it. Tamara tells us in an exclusive "The Duchess of Cambridge's new trousers are the grown-up alternative to skinny jeans" (a huge relief to that dilemma I'm sure we can all agree) and Bethan Holt, the papers 'Fashion News and Features Director' (?) covered the breaking story explaining: "The Duchess of Cambridge has pulled out all the stops for her Scottish 'tourdrobe' this week, debuting a series of carefully considered new wardrobe additions which not only pay tribute to the country she's visiting (lol) but should be staples for years to come, from a 'Saltire blue' pleated skirt worn on Monday to a pink jumper from Campbell's of Beauly worn for land yachting on the beach on Wednesday."
Tamara and Bethan's unknowing self-confidence is a wonderful thing to behold, but who knew we could be 'quelled' so easily?