Folk Film Gathering 2021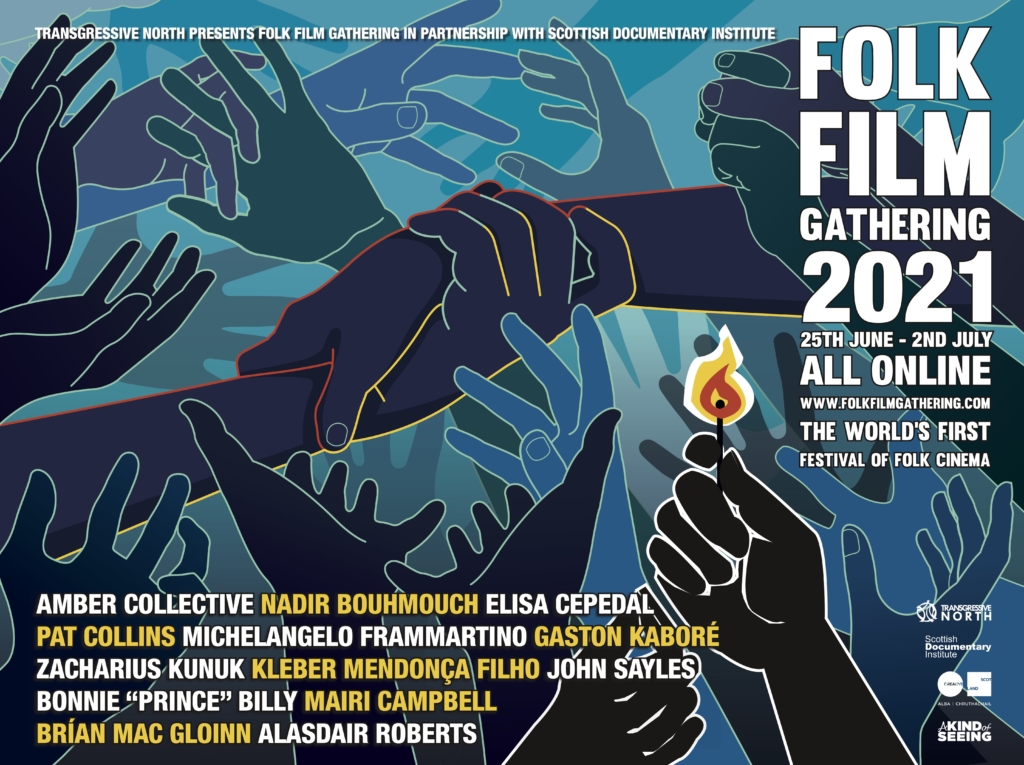 For several years now Bella has collaborated with the Folk Film Gathering, a new genre in film that brings fresh perspectives and innovative programmes and events to us here.
"Founded by Transgressive North in 2015, each annual edition of the Gathering celebrates the many instances in which the experiences of working-class and indigenous communities have been depicted on the big screen. Exploring the relationships between cinema and other traditional arts (such as oral storytelling and folk song) the Folk Film Gathering explores what a folk cinema has been at various moments throughout world film history, and what shapes it might take in the future."
This years gathering revolves around a theme of solidarity: exploring both the different stories that distinguish communities in different parts of the world, alongside certain aspects of experience that are shared in common.
As part of these conversations, some of the world's most significant filmmakers will come together to discuss the possibility of a people's cinema, including:
Kleber Mendonça Filho (Brazil) in conversation with John Sayles (USA)    |    Saturday 26th June, 7pm
Pat Collins (Ireland) in conversation with Michelangelo Frammartino (Italy)    |    Sunday 27th June, 7pm
Elisa Cepedal (Asturias, Spain) in conversation with Nadir Bouhmouch (Morocco)    |    Wednesday 30th June, 7pm
Gaston Kaboré (Burkina Faso) in conversation with Zacharius Kunuk (Inuit community, Canadian Arctic)   |   Friday 2nd July, 7pm  
Alongside these director conversations and streaming programme will be a further series of live conversations between musicians from different parts of the world, with connections to the filmmakers. These conversations will feature songs, stories and discussions and will be hosted by the Traditional Music Forum's David Francis including:

Bonnie "Prince" Billy (USA) in conversation with Mairi Campbell (Scotland) | Thursday 1st June, 7pm
Brían Mac Gloinn (Ireland) in conversation with Alasdair Roberts (Scotland) | Date + time TBC.
The online programme this year revolves in particular around a series of live conversations between filmmakers from very different parts of the world, who nonetheless share certain aspects of perspective and approaches to filmmaking. As part of these conversations, some of the world's most significant filmmakers will come together to discuss the possibility of a people's cinema. Alongside these conversations will be series of live music events (between musicians similarly exploring conversations between different parts of the world), a discussion celebrating the recent community triumph on Glasgow's Kenmure Street, and a curated programme of 12 feature films available to stream for the duration of the festival.
Here's some more details for this years event:
Our programme is presented in partnership between Transgressive North and Scottish Documentary Institute, with the kind support of Africa in Motion, the Italian Cultural Institute (Edinburgh) and the Traditional Music Forum.
Tickets
To purchase a ticket please visit: https://www.eventbrite.co.uk/e/folk-film-gathering-2021-online-tickets-157224920971
A festival pass will get you access to all of these films, events and more.
We want the Folk Film Gathering 2021 to be accessible to all, no matter their means, so festival passes are available at different price points, which will operate on an honesty basis. Please pay what you can afford.
£10 (concessions) – Low-income
£20 (standard) – Middle-income
£30 (full price) – High-income
By purchasing a ticket, you will receive a promo code that can be used to access the films for free once they are released on the platform.
Films will also be available to stream individually for a small fee, for those who do not wish to purchase a pass for the whole festival. We would recommend purchasing a festival pass, however, both in terms of value for money and also in order to gain access to all of our live events which will only be available to those with a festival pass.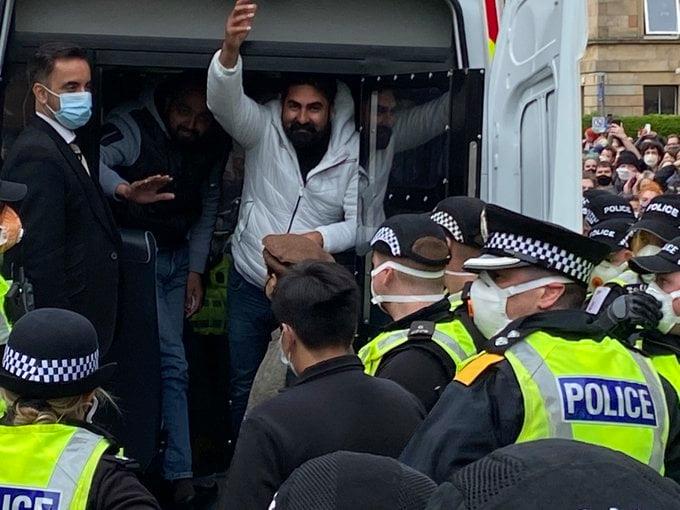 We will be hosting a special panels as part of this years festival.
Bella Caledonia Panel: What can we learn from Kenmure Street? 
Tuesday 29th June, 7pm
Hosted by Jim Monaghan and Iona Lee
The triumph on Glasgow's Kenmure Street – in which activists led a broader community resistance against police and state security forces to successfully halt the forced deportation of two young men – is one of the most resounding successes of political activism in the recent history of Glasgow, and Scotland more generally. Led by Bella Caledonia's Iona Lee and Jim Monaghan, a panel of community members close to the events – including human rights lawyer Aamer Anwar, local activist and Kenmure resident Roza Salih and co-founder of the Glasgow Girls Fatima Uygun – come together to lead a discussion celebrating what was achieved on Kenmure Street, and what we might learn for the future.