Magic Potions and Muscular Unionism 2.0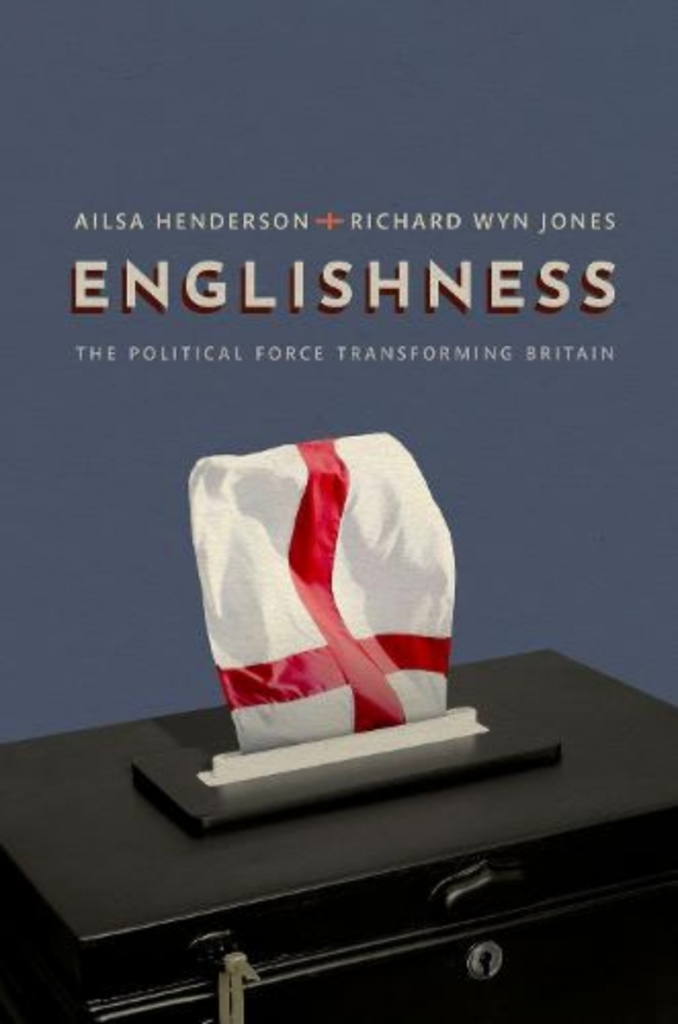 Writing in the New Statesman Chris Deerin opines: "There are people for whom there is no step too far or too mad in their campaign to keep Scotland in the UK. A small, twitchy band of ultra-Unionists spend their time snuffling in the constitutional undergrowth for magic potions that might somehow cure the wicked urge to self-determination."
Your timeline may be full of them, and one standout example is Cabinet Secretary Michael Gove who this week brought forward proposals that Scottish MPs will be given the right to "vote down English legislation in a major constitutional reform being considered by the government to rejuvenate the Union."
The Times reported "Under the plans, which were put to cabinet ministers last week, the requirement that bills, amendments and clauses of legislation affecting England alone be approved by a majority of English MPs would be abolished to make parliament work "for every part of the UK and every party in the UK".
This smacks of desperation and chaos-making but is precisely on-brand for the Johnson administration.
MUSCULAR UNIONISM
But Gove's shenanigans have caused confusion and disarray amongst the Union's finest commentariat. Deerin cites the off-message Philip Rycroft  and Ciaran Martin.
Rycroft is quoted: "Brexit stripped away the ambiguity of the devolution settlements … "The way that Brexit has happened has demonstrated just where power rests within this Union. There's an argument that part of the reason the Union has subsisted over many centuries is because of that self-denying ordinance on the part of the English not to assert their view over other parts of the UK. Well, Brexit is an assertion of an English view. And of course that has had a huge impact on perceptions in Scotland."
Ciaran Martin says: "England has always had the electoral majority but has never really used it. Now it is saying 'we want to define the state – if you want to stay in it you stay in it on our terms.' It's a take it or leave it choice."
Deerin know exactly what's going on: " …muscular unionism is the order of the day. At the weekend it emerged that British diplomats have been told to stop referring to the UK as a union of four nations and instead assert its status as one country. The British government is planning to spend large amounts in devolved areas and to stick a great big Union Jack on its infrastructure projects. The Tories' Internal Market Bill is a deliberate attempt to roll back some of the powers passed to the devolved parliaments."
Finally he quotes Rycroft again: "Frankly, the respect word… has been missing from the equation over the last four or five years." You don't deal with rising support for independence "by asserting the symbols of the state that a lot of people are finding objectionable… [and] to do it over the heads of the democratically elected devolved government in Scotland, I think it appeals to far too narrow a band of opinion in Scotland."
But there the consensus begins to crumble. All seems crystal clear, but over at the Times Kenny Farquharson writes: "EVEL is also a necessary step to a more federal Britain. Where's the gain in scrapping it?"
Farquharson tweets: "Specifically, I have never understood the narrative that has come to be the orthodox view (and was aired again in New Statesman last week) that Cameron's big mistake was announcing EVEL the day after indyref1. Seemed to me a welcome step towards a better Britain."
This is strange. EVEL as a welcome step toward a better Britain? EVEL means Britain is on a path to federalism? Really? This is the sort of fever-dream of liberal unionists like Farquharson who pepper the senior editorial posts of most of the British media. They continue to push the line of Britain as a benign and open entity even in the face of overwhelming evidence to the contrary.
The article which Farquharson is challenged by was by Colin Kidd, professor of history at St Andrews University. In it he reviews Englishness: The Political Force Transforming Britain by Ailsa Henderson and Richard Wyn Jones (Oxford University Press).
Kidd writes: "Brexit apart, the decisive moment so far in the unravelling of Britain came not – as some, myself included, had feared – on 18 September 2014, when the Scottish nation voted against independence. It arrived first thing the next day at 7am when David Cameron announced that, with the Scottish referendum out of the way, it was now time to assuage the grievances of the English nation. Cameron's trumpeting of English votes for English laws (with its unfortunate acronym, EVEL) had devastating consequences in Scotland where many anti-independence voters – the reluctant and the switherers – found themselves suddenly, ­regretfully undeceived."
As Kidd points out, Cameron had been warned against doing this. Alistair Darling, the chair of Scotland's Better Together campaign, had called Cameron and warned him not to make the statement knowing it would be inflamatory and destructive.
It was.
Kidd: "Cameron's speech unintentionally subverted the Union, but it had other side ­effects too. It launched a bizarre train of events which led to the Tories' ­serendipitous discovery of a magic election winning formula – posh boys posing as populist English nationalists; to Brexit; and to Cameron's own unanticipated ejection from Downing Street. By continuing to court English nationalism, the Tories have created an intolerable situation in which they dominate England but guarantee a SNP government in Scotland."
Kidd reckons that Ailsa Henderson and Richard Wyn Jones, and Gavin Esler all realise that "English and Scottish nationalisms are not only antagonistic but co-dependent: the rise of the SNP has provoked an English nationalist response which in turn appals Scottish opinion, and so the spiral of instability continues."
It's into this context that Gove's latest Magic Potion is dropped.
Everyone – even the dogs on the street – know that this government is not a reform government ably spilling powers north and west, it's a recklessly power-hungry government capturing whatever powers it can as they leak out in the post-Brexit chaos. The British states innate tendency is to centralise.
BEYOND EVEL
But both can't be right. Deerin, Rycroft and Martin (and every sentient adult in Scotland) witnessing muscular unionism in action – or Farquharson witnessing the unfolding of a Federal Britain.
It's not that this Fever Dream wasn't possible, A Federal Britain is possible but it would need such a spectacularly long list of counter-factuals to be in place. It would have needed: The Vow to be upheld; Labour to be in office;  there to be a powerful urge and movement for devolved rule for England; the British state and constitution and power bases to be open and susceptible to radical constitutional change; there to be a media and political leadership capable of holding mature debate. Each of these on their own seem fanciful in the extreme, as a collective set of conditions they seem wildly unlikely.
Now, undoing EVEL (English votes for English laws) does nothing to re-set a half-broken constitution.
It would surely enrage the perpetually aggrieved English nationalists who are hungry but dissatisfied with the pyrrhic victory of Brexit – but who else would it satisfy?
The answer is given by a Whitehall source quoted by The Times who said: "Abolishing Evel would reaffirm the fundamental constitutional principle that we are one United Kingdom, with a sovereign parliament comprising members elected on a basis of equality, representing every community in the land, able to make laws for the whole kingdom."
There you have it. It's very muscular unionism. It's Westminster taking back control, it's a step away from "allowing" a referendum it's about asserting Westminster and undermining devolution.
It's a flex.
It's also a departure from all the language about 'pooling and sharing' the 'Awesome Foursome' (cringe) the 'Family of Nations' and all of the other empty slogans that have been applied over the years – it's now simply 'Britain'. This is Muscular Unionism 2.0.
It's also chaos and Gove's suggestions are either another media spin to divert and distract or another sign of a direction of travel for the UK government. I suspect the latter.
Colin Kidd concludes: "The Union exists, rather, as a series of grudging bilateral relationships between the three peripheral nations and an English core whose surrogates are Westminster and Whitehall. English nationalists' pride in the prestige and idea of Great Britain is largely vacuous, ill-informed and accompanied by festering resentment of the largesse enjoyed by their fellow Britons. Worse still, English nationalists cling possessively to British institutions, regarding them as their own – as "English in all but name". Well might ­Scottish unionists despair, when their ­English partners are no more respectful of the Union than the SNP."
Brexit Britain and its grotesquely wealthy beneficiaries have managed to persuade voters with a sense of abandonment that an exclusivist sense of national identity is the answer to their social chaos. But as Kidd points out in his review of Englishness: "Those in England who are most explicitly nationalist about the British state are those whose identity is English, not – as we might expect – those who identify as British." In other words English nationalism (re) produces Britishness. In these circumstances Gove's bizarre proposal almost make sense. For a new Hyper-Unionism breaking Britain by smashing devolution is just part of Britain's new-found Global Greatness. For those imagining a Scottish, or even an English democracy it will cause further chaos.