England, Hope and the Celtic Virus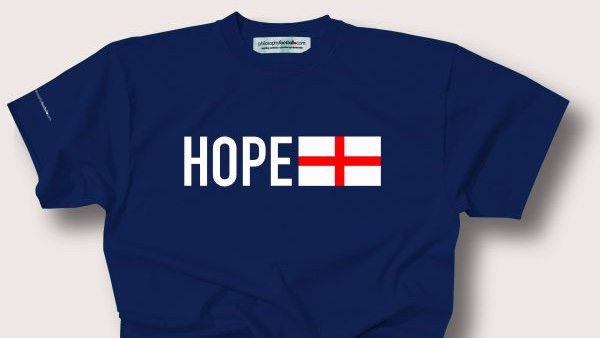 It's a rare moment when England is the subject of discussion. As my friend and contributor Gaf Young never tires of commenting, England often doesn't exist. It doesn't have it's own parliament, it's own First Minister and is rarely referred to by the state broadcaster. Of course it really does exist and it both utterly dominates Britain and hides behind it. Now, out of the blue, because of Boris Johnson's backfired-and-failed culture war and the phenomenon of racist Ministers being called-out by talented young black players with HUGE social media reach, England is aware of itself and the very question: what kind of country do you want this to be? is being discussed all over the place.
There's some hot takes, and some good takes and some really really dire takes. Over at The Times Kenny Farquharson piped up with the line that "A progressive England scares hell out of SNP". It was chock full of Farquharson's well-honed one-liners and expert click-bait hooks, though this is slightly redundant behind a paywall. Farquharson writes:  "Scottish nationalism only works if you draw a line on the map between Eyemouth and Annan and decide your sole political and moral focus is what happens north of that line. Any residual desire for shared political purpose with English people, any common endeavour in pursuit of progressive values, must be sloughed off." That's simply not true, but concern and focus for what happens in your own country in most places is called "democracy".
He continues: "The English must be othered. It is as simple and as brutal as that. Because that is how we justify cutting ourselves off from them. We are not like them. They are weak in ways we are strong. Their morals are different to ours. We are better off without them." Again, this is imply not true. If anything Scottish nationalism is defined by arguing "we are as good as anyone else", not we are better than anyone else, and this is essentially what Farquharson  struggles with. If you are trying to suggest that one nation or other is suffering from a superiority complex it's a fair stretch after the rhetoric and shambles of Brexit to say that that country is Scotland and not England.
The West Wing and the Right Wing
The reality is that there are many England's and many Scotland's (socially, culturally, geographically and on and on …) but each exists, has a right to exist and has discernible qualities, histories and differences. To say so is to outline a universal truth about nations, but it's simply unacceptable for many unionist commentators. There must be no difference. None. In the old era we were told of a "family of nations" and a "partnership of equals", but you don't hear that any more. We are now one market, one nation, one people, indivisible.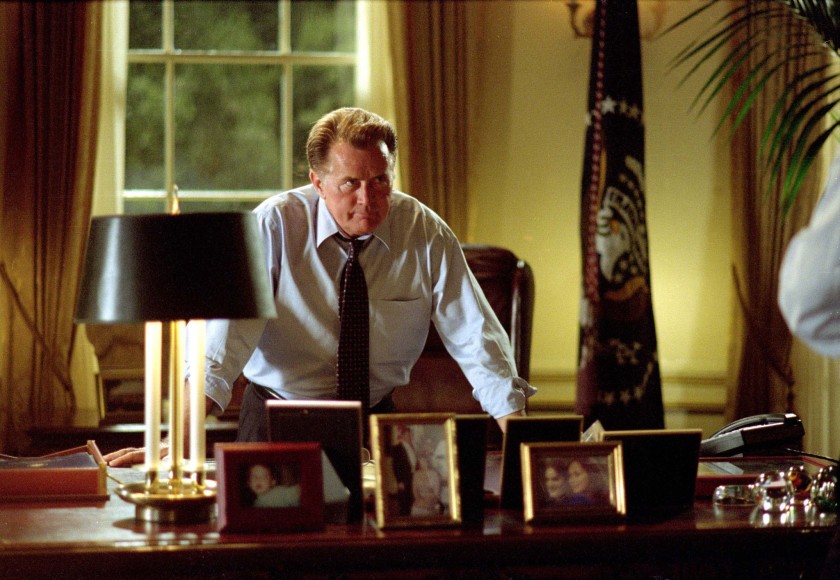 This is extraordinary given that the very public debate 'we' are having is precisely because of a very real difference: England's (relative) success in football and it's internal debate about race. There's good and bad in all of that but it's certainly different from Scotland. To deny that is just stupid. The main line – "A progressive England scares hell out of SNP"  – is simply not true. A genuinely progressive England would be a far better neighbour and one that would be far more likely to negotiate a fair settlement for democracy in both countries. Farquharson continues: "If the true England is represented by Gareth Southgate and not Nigel Farage, Scottish nationalism is in trouble".
The "true England", it's quite a concept.
Unfortunately (for all of us) Gareth Southgate is a nice man with a waistcoast. Nigel Farage was the head of a political movement that led Scotland out of Europe against our sovereign wishes. Not quite the same. Kenny is like those poor souls who, during the Dubya Bush years couldn't quite cope with that reality so instead immersed themselves in the fictitional Democratic administration of Josiah Bartlet. We can pretend that Gareth Southgate is in charge all you like, the reality is that the Home Secretary is in the process of passing a law to criminalise the RNLI for saving migrant children from drowning.

If Farquharson's article is derisory, over at the New Statesman Simon Jenkins is offensive. In an article dripping with contempt and riddled with ignorance ('The return of the Celts') Jenkins kicks off by comparing Scots, Irish and Welsh to a disease.
Othering anyone? (!)
He writes: "The Celtic virus is back in British politics and defying all efforts at immunity."
He tells us: "The festering wound of Northern Ireland has gone septic" bypassing any context of, say, Brexit and it's willful undermining of the peace process.
It's writing full of slightly ridiculous over-boiled claims and gibberish. He trumpets: "A ghost now hovers over the British Isles, that of a new European nation in the offing, called simply England."
"When the British empire disbanded over the course of the 20th century, the fate of the ancient English empire of the British Isles was left unresolved. The English assumed they had assimilated the Welsh and Scots while the Irish Question had been "parked" with partition. That a small group of islands, liberal, rich and with a long shared history, could fail to establish a harmonious union seemed preposterous."
It gets worse.
Obscure Celts and the Not-English
It's with some dread that you read that "Simon Jenkins is currently writing a history of Anglo-Celtic relations."
The article is full of bizarre belters.
"Who these Celts were remains obscure" bellows Jenkins.
"There was no Celtic "race". The only safe definition was of peoples settled on the fragmented western side of the islands who came to see themselves as not-English."
The Not-English, from, presumably North Britain.
Now in his stride – and jumping forward to the 20C Jenkins writes: "From the moment Ireland won its independence in 1921 – defeating a British army that grew to 57,000 troops – most English people thought they had lanced the Celtic boil, and good riddance. The new kingdom of Great Britain "and Northern Ireland" could be united and quiescent. The Tories asserted it, as did an emergent and strongly unionist Labour Party. For half a century that expectation proved sound."
Seemingly baffled by his own ignorance Jenkins asks plaintively: "How England allowed a militant Celtic identity to re-emerge in the past two decades is a mystery of modern British politics."
Well indeed. A mystery.
Now we race forward to the 1990s.
We're told: "Devolution refused to go away. In 1997 Tony Blair duly committed himself to modestly devolved assemblies in Scotland, Wales and Northern Ireland. Scotland was graciously accorded the status of being called a parliament."
How gracious.
He continues: "The concept of a Celtic independence was debated more vigorously in the 2000s than it had been since the 1880s. Scottish nationalists won control of the Edinburgh executive in 2007 under Alex Salmond and Nicola Sturgeon, and have held it ever since."
[I think he means they were elected!]
Extreme Separatists
If this article is racked with bad-faith and contempt, it's also full of bold and meaningless assertions:
"The SNP's demand to "take back control" of Scotland's sovereignty has been countered by London playing the security card. A recasting of Project Fear states that Scotland cannot possibly afford independence."
It gets worse:
"In Scotland, outside the ranks of extreme separatists, most commentators see a necessity for London to conceive new steps towards ever greater home rule. The constitutional historian Linda Colley envisages a network of devolved parliaments beneath an umbrella assembly. Colin Kidd of St Andrews University likewise sees rigorous UK federalism as the only way forward. Even Gordon Brown, a devotee of the Union, accepts the need for a senate of regions and nations. To this Johnson's implacable response is a "muscular negative".
Much of this is nonsense, but it's worthwhile to reflect back to the writers – and ourselves – what's going on.
England's discussion about itself and the assertion of a more positive progressive England, despite Farquharson's claim, is to be warmly welcomed. A progressive England will help dismantle the structures and power dynamics of the British state, and for radical Scotland will be an ally in creating new futures and new democracies. Hope is good. I love it. God we need it.