The News Sponsored by Finish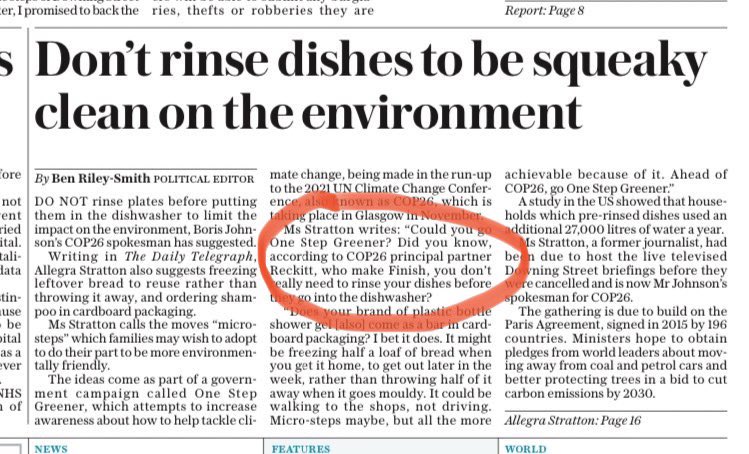 Rinse and repeat.
Sometimes – like today – despair is the only option.
The news that Boris Johnson's COP26 spokeswoman has issued suggestions of such mind-dribbling inanity as "freezing left-over bread" and other "micro-steps" leaves me almost disabled by a feeling of unease and profound despair.
I thought there were only two options in assessing Allegra Stratton's statements ahead of COP26 in Glasgow:  either they are gaslighting us with cynicism or the people working at the highest level of government are so stupid it's unimaginable. But it's arguably worse than that. The government – and much of our society – is so immersed in the idea of the market the corporate and the private – that they are essentially taking sponsorship deals for the COP from companies to use the opportunity as a chance to sell their product. Here Stratton writes: "Could you go One Step Greener? Did you know according to COP26 principle partner Reckitt, who make Finish, you don't really need to rinse your dishes before they go into the dishwasher?"
This is a new form of greenwashing, this is privately-sponsored government climate-disinformation.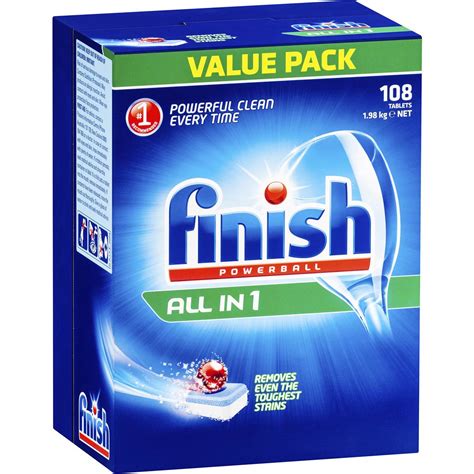 The Independent reports: "In recent weeks, "biblical" floods across Europe, China and the Middle East have killed and displaced thousands, "heat domes" over Canada and the US have sparked wildfires so big they are creating their own destructive weather patterns, and alarming research has revealed that the Amazon is no longer a carbon sink, but a source. It is against this backdrop of death and destruction that governments must take decisive action to rid us of the fossil fuels driving global climate breakdown, and put in place legislation that must have far-reaching implications for energy, industry, transport, agriculture, and impact how people live their lives."
The British governments response? Stratton: "Could not rinsing dishes b4 the dishwasher be your #onestepgreener ahead of Cop26? If that's too hard a habit to kick, pick something else."
Allegra Stratton is married to James Forsyth, political editor of The Spectator magazine and is Rishi Sunak's children's God Mother.
Apart from the moral negligence of such messaging and the prostitution of a global opportunity to corporate interests it is also a convenient and well-worn handing over of responsibility from state to individual, the essential meme of green capitalism, the consumer path to salvation.